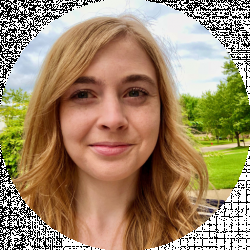 Latest posts by Erin Jamieson
(see all)
I often hear blanket statements about what the best ribs are. From ribs platters at steakhouses to slow-cooked country-style ribs at home, it is somewhat a matter of what you like. A favorite place for beef ribs near me is Montgomery Inn. Known for its Cincinnati-style barbecue sauce and tender ribs, it's always been a go-to for my family. 
But going out to eat ribs is one thing. Knowing how to cook- and even select the best ribs- is another. Some buy in bulk or catch a sale on ribs at Costco, Aldi, their local grocery store, or even Target. While many places carry ribs, though, you may notice that the selection is becoming less generous. 
And it's not about simply finding specialty ribs. The truth is that knowing how to cook ribs is only half the equation for a memorable dinner. Even if you have the best rubs recipe, cheap and poor-quality ribs aren't going to deliver a fresh, succulent taste. 
To help you find the best delivery options online, I'll give you my savvy shopping tips- and a few places that carry an excellent selection of pork and beef ribs. From baby back to spare ribs, ordering delivery from one of these places just might take you one step closer to your best rib dinner yet- all cooked at home.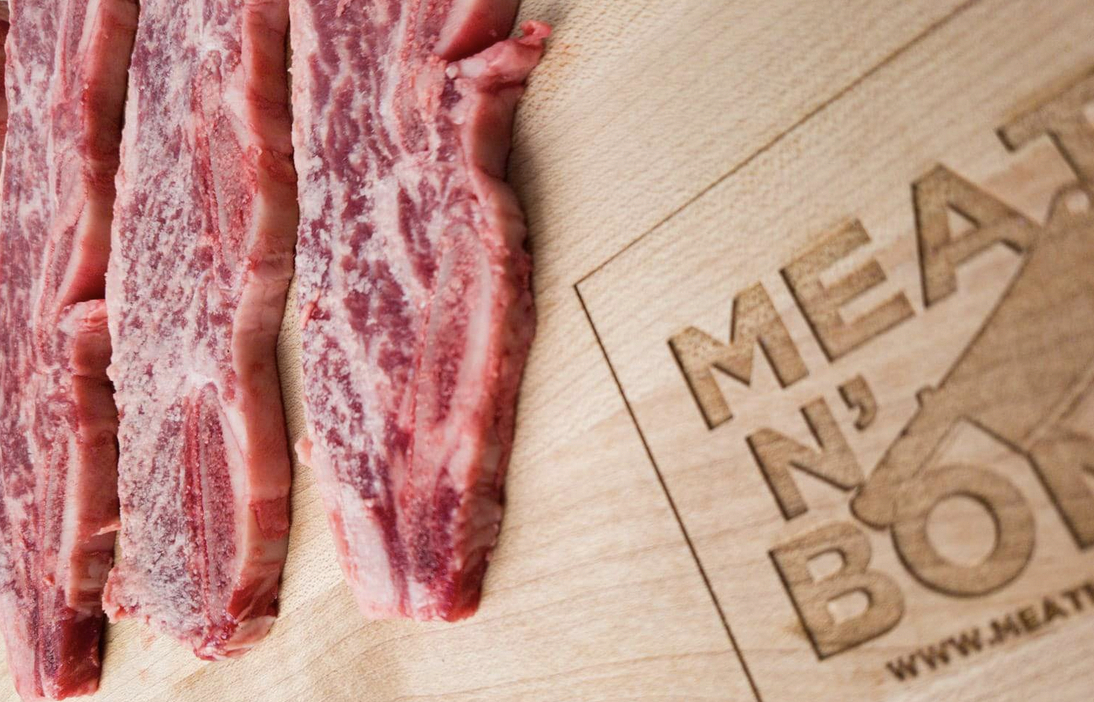 Bottom Line Up Front Summary:  From bold St. Louis ribs to classic and tender baby back ribs, knowing how to cook them well is only the first step. To have the best rib dinner possible, sourcing standards and quality matter. If you're not happy with your options at your local grocery store, delivering online is a smart choice. My top places to order ribs online from providing above-expected customer service, sourcing standards, and rib meat quality.
If I were to recommend just one place to order ribs online from, it would be Meat N Bone. While their products aren't certified USDA organic, they go above and beyond with an excellent selection of several rib styles- all free of hormones, and antibiotics and held to exceptional grading and sourcing standards. My honorable mention goes to Good Chop– which holds similarly high standards and offers St. Louis and baby back ribs, just in a subscription model. 
My Top Picks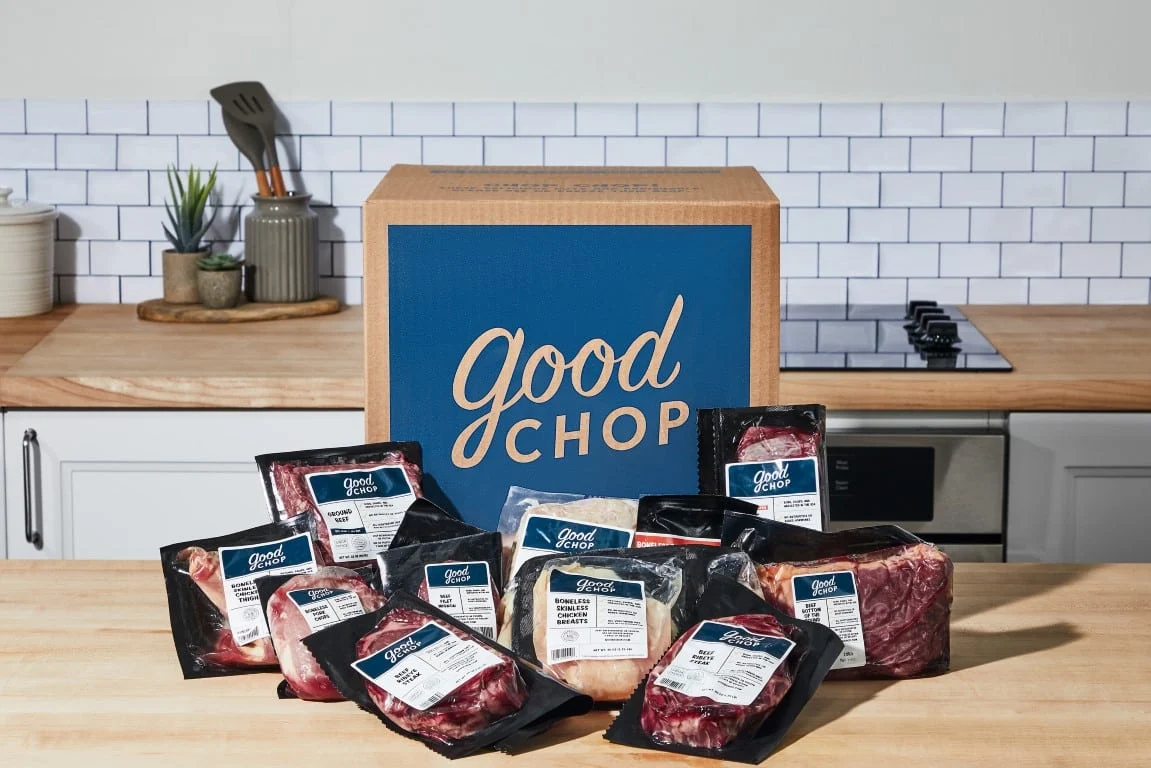 High-Quality American Meat & Seafood | Good Chop
Good Chop is a flexible meat subscription service that brings high-quality, American meat and seafood right to your door. Join Good Chop today to get $120 OFF high-quality American meat and seafood.
Get $120 Off Now
We earn a commission if you make a purchase, at no additional cost to you.
How I Selected Who to Buy Ribs from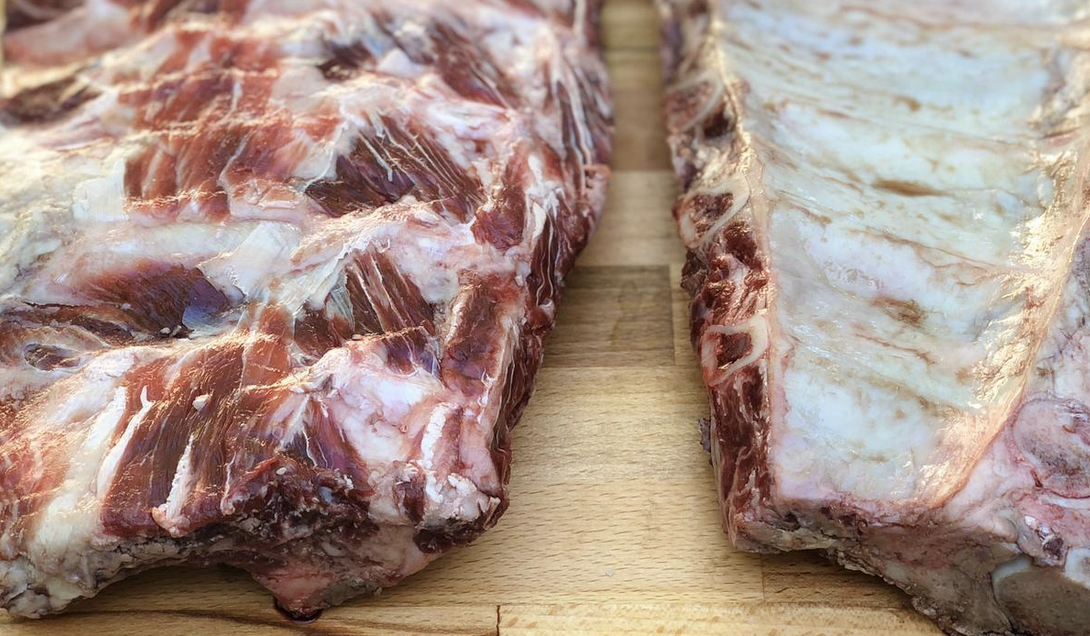 Before I show you some great rib delivery options, here's a sneak peek into my selection criteria. Feel free to scroll and go right to my picks. But I wanted to share with you my process for how to select great ribs online because shopping can be tricky. Rather than going for bulk options, I selected beef and pork ribs that stood out for their quality and overall value. 
Including a Delicious Variety of Ribs 
First things first: I wanted to showcase a variety of ribs. I fully believe that too many people get stuck thinking there's one type of ribs you should buy. While more of my focus is on beef ribs- due to both popularity and availability- I'll be including both pork and beef. Pork is your go-to if you prefer a cheaper, generally leaner, and versatile meat option. Of course, beef ribs are going to deliver a more robust flavor. 
Here are the main types of ribs I'm including in my search, and why I included each one: 
| | |
| --- | --- |
| Type of Ribs  | Why I Like Them  |
| Baby Back Ribs | They're lean, but still, have a meaty flavor and get quite tender when slow-cooked |
| Country-Style Ribs | They have a higher ratio of meat to bone, with a meaty flavor and subtle tenderness- they're also cheaper than many rib types |
| Short Ribs/ Spare Ribs | (Spare ribs refer to pork ribs, while short ribs refer to beef ribs). In general, both short and spare ribs have nice marbling and meaty flavors. Short ribs have a great robust taste, while spare ribs are a bit milder in flavor.  |
| St. Louis Ribs (Spare Ribs Trimmed) | Fatty, bold and robust in flavor, these ribs are indulgent and excellent when paired with sauces, slow-cooked, or smoked.  |
Meat Grading 
Beef Ribs
USDA-graded ribs got my attention. Both Prime and Choice ribs will have higher standards for color, rich marbling, and flavor. 
Pork Ribs
Since the USDA doesn't grade pork (beyond if it's suitable for commercial use), I paid more attention to sourcing standards. But I did take note of pork ribs made from Heritage, or Berkshire pigs. This meat is going to have more noticeable marbling and a signature, more robust flavor vs regular pork ribs. This is also true for Kurobta ribs. 
For beef ribs, Wagyu provides premium meats. Both offer richer marbling and robust flavor- but you will have to pay more. 
Sourcing Standards
I also wanted to find ribs that took sourcing standards to the next level. Quality, transparency, and flavor all matter. In other words, I wanted to go deeper into understanding where the meat is sourced from, how involved the suppliers are, and the standards under which animals were raised. The more information that aligned with the company's central mission, the better. A few standards that caught my attention include: 
Pasture- Raised 

Grass-Fed and/ or Grass-Finished (Beef)

No Hormones or Antibiotics

Small/ Local Ranchers 

Quality Feed 

Organic

Dry or Wet Aging 
Delivery Standards
One of the biggest risks of ordering ribs online? Delivery. While great delivery isn't guaranteed by anyone, I checked a few things to make sure I'm only recommending trustworthy companies. Disclosed shipping times (estimated) and fees, as well as methods of shipping, were a must. I also looked for information on how the ribs are packaged (top preference: insulated with vacuum seal and flash-frozen for freshness). Finally, I checked out customer reviews and the company's reputation.
Best Places to Buy Succulent Ribs Online: My Picks! 
Here's my shortlist of the best places to buy ribs online. These places were carefully chosen using my selection criteria above. In short, I focused on quality delivery services and quality ribs. Every company I chose also stood out for some reason, whether that was a unique style or rib, ethical sourcing, or refund guarantees. Here's where I'd buy from- and the pros and cons you need to consider before making your decision.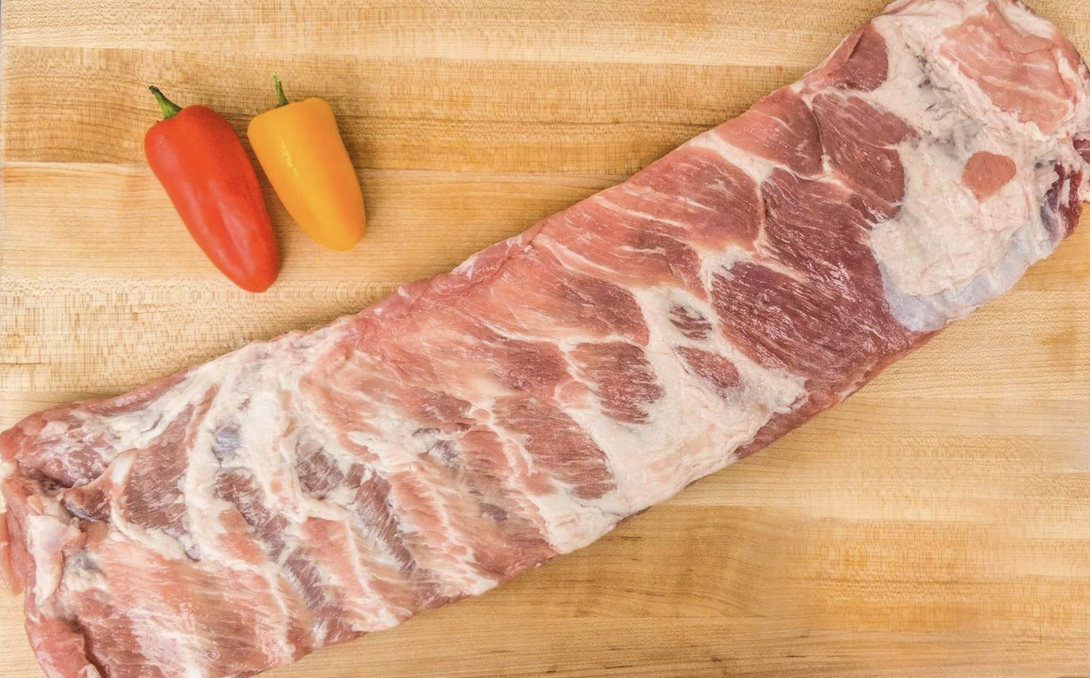 If you've never tried high-quality St. Louis ribs, now's your chance to. St Louis ribs are with trying for their meaty, bold, and juicy flavor. Though they come from the same rib as baby back ribs, they pack in more flavor. If you love smothered bbq ribs slow-cooked in the oven, I highly recommend trying these St. Louis ribs from Meat N Bone. 
Meat N Bone delivers on quality, with Midwest-bred hogs. I love that these hogs are pasture-raised, fed a vegetarian diet, and free of both hormones and antibiotics. But these aren't the only standards. Meat and Bone meat are certified humane, all from a small farm.
They have a selection of other ribs too. That includes flanken ribs, English-style short ribs, dino ribs, and even wild boar ribs- all USDA Prime or Choice!  It's one of the few places that I've seen offer the option for either fresh or frozen (flash-frozen) delivery. Buy Here or Shop All Their Ribs Here. 
Pros
Certified Humane 

Excellent Variety- including USDA Prime and G1 Certified Meat

Fresh or Frozen Delivery 
Cons
Not Organic

Product Sizes Can Vary Slightly 
Organic Prairie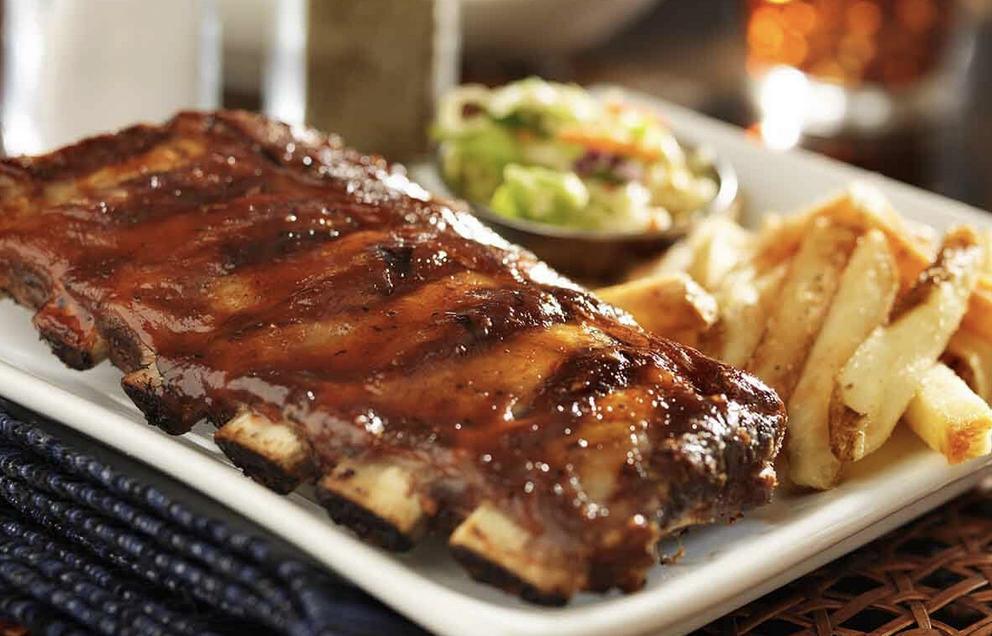 Both baby back ribs and short ribs are grilling staples for good reason- and if you want USDA-certified organic ribs of either kind, Organic Prairie is my top choice. Baby back ribs are perfect for tender, crowd-pleasing platters. Meanwhile, short ribs have a bolder, meatier flavor. And with organic sourcing, you may just notice a fresher taste. 
Both their baby back ribs and short ribs meet USDA organic standards, which means they are free of hormones, antibiotics, or 'harsh pesticides.' It's important to note that some pesticides are permitted for organic meats and produce. All of their animals are raised with care, with access to grazing, organic grass or feed, and sunlight. I was happy to see that they ship to all 50 states, too- which is often not the case, in my experience, with organic options. Shop Here. 
Pros
USDA Organic 

Humanely-Raised

Baby Back and Short Ribs
Cons
Free Shipping Only For Orders Over $200

Beef Grading Not Disclosed
White Oak Pastures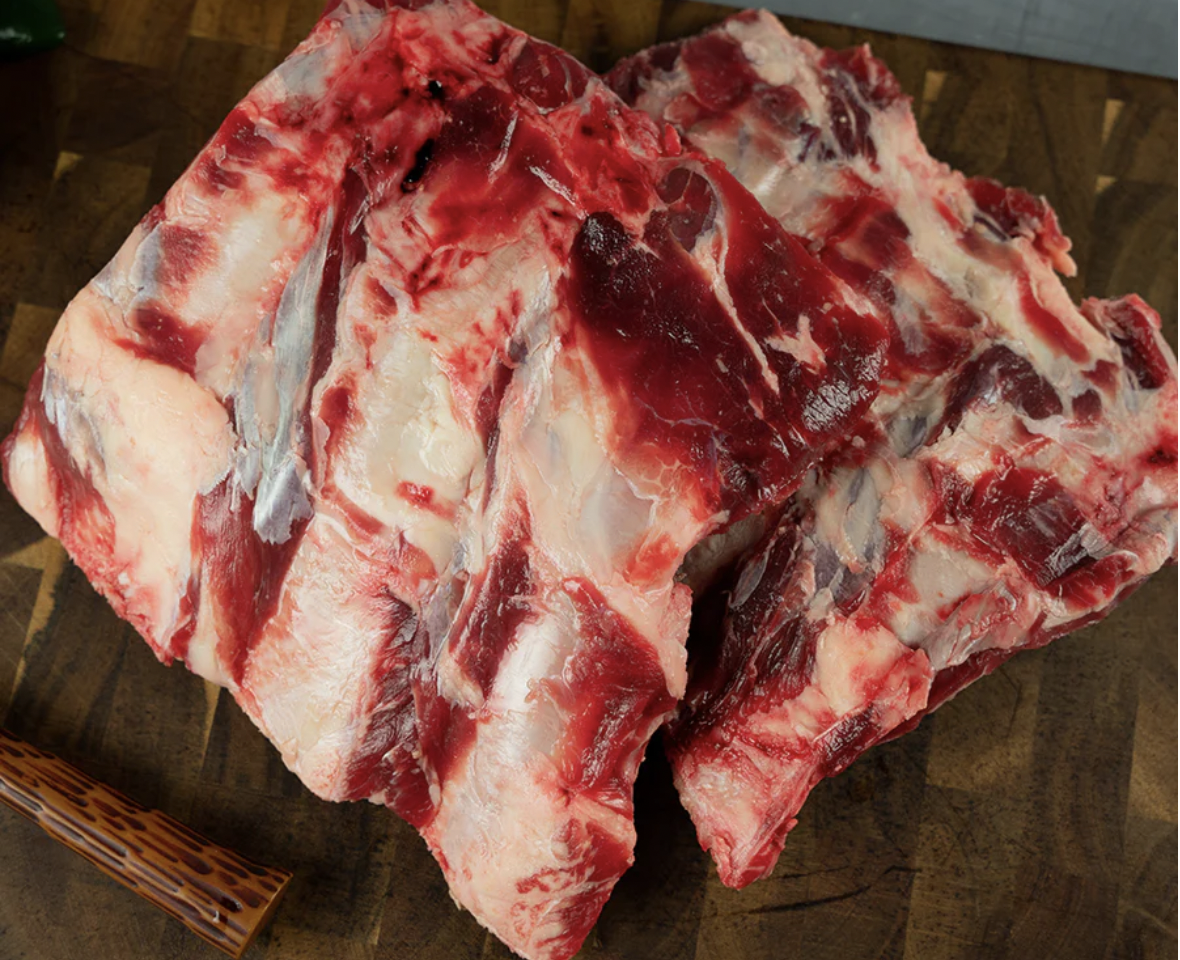 There's always a debate about grass-fed beef and its taste. Though some people don't taste the difference, others feel it has a fresher, meatier, or game-like flavor. Another reason to consider grass-fed beef is that it's usually richer in Vitamins A, B, E, and antioxidants. If any of these factors are important to you, White Oak Pastures is one of the few great options for grass-fed ribs. 
Their grass-fed spare ribs come in 3-pound packs and are an excellent choice for both slow roasting and braising. Supple marbling and versatility are both pluses. The company humanely processes meat based on USDA standards and never uses hormones, antibiotics, or other treatments. Plus, I love their mission of coordinating with small farms. All feed is also GMO-free. And as a bonus tip: they also sell their products in many Public stores- as well as Atlanta-based Kroger's.  Buy Here. 
Pros
Grass-Fed

Humanely Raised

No Hormones or Antibiotics 
Cons
Only One Buying Option

Not Disclosed How Meat is Frozen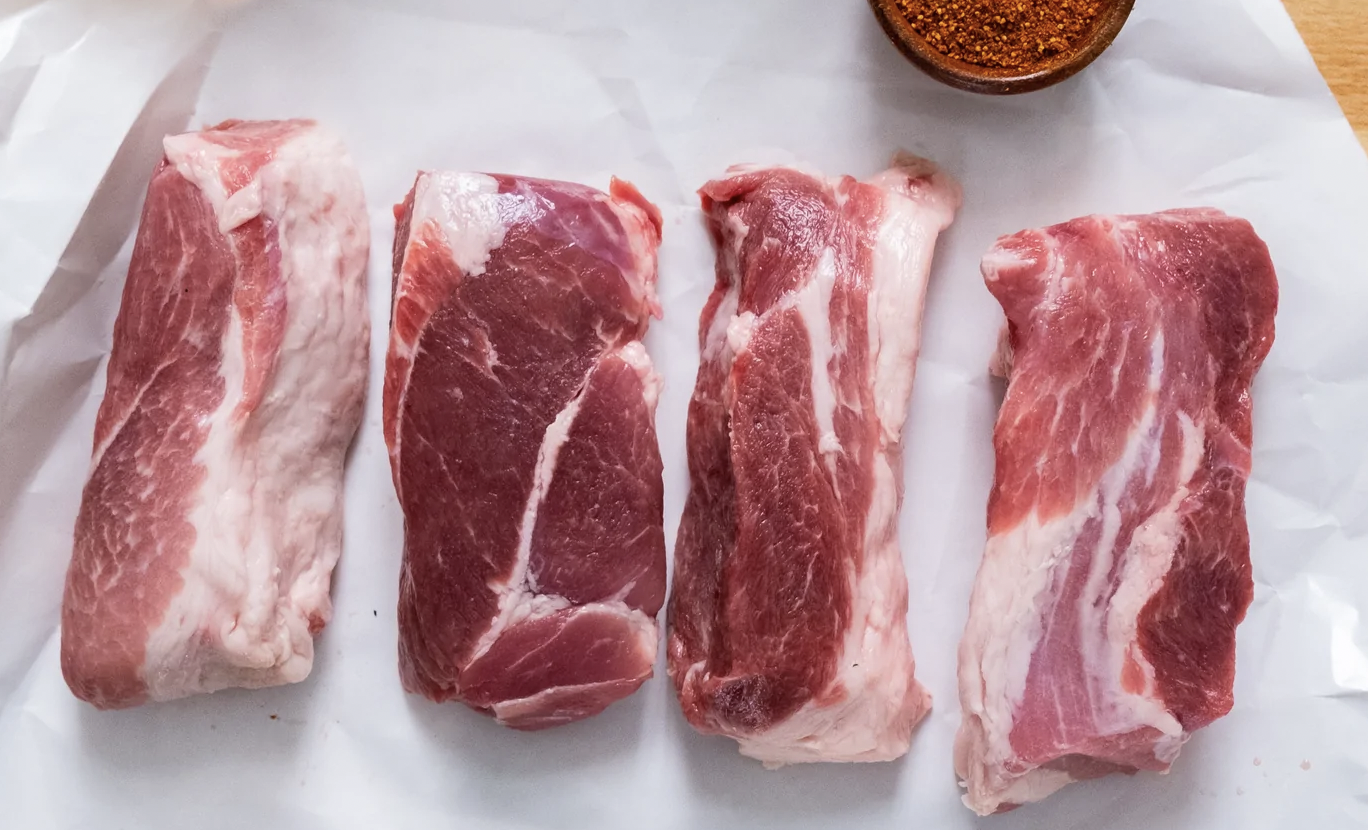 Texas short ribs, also known as Dino's ribs, are meaty, succulent, and bold- and a great option for a classic BBQ experience. If you're interested in either Texas short ribs or pork spare ribs with higher quality standards, then consider Porter Road. 
Porter Road has a great selection of ribs- from short ribs to spare ribs, country-style ribs, and boneless ribs. What I love about this wide selection of ribs is that everything is thoughtfully sourced. Porter Road is working towards ASPCA Certification to make their humanely raised standards official. All meat is free of antibiotics, hormones, and synthetics, while animals are free to roam. The result is not only healthier animals but a better proportion of fat and muscles. Shop Here. 
Pros
Humanely Raised

Wide Variety: Short Ribs, Spare Ribs. Country-Style Ribs 

Hormone and Antibiotic Free
Cons
A Few Cuts Have Mixed Reviews 

Fresh Delivery Only (A plus for some)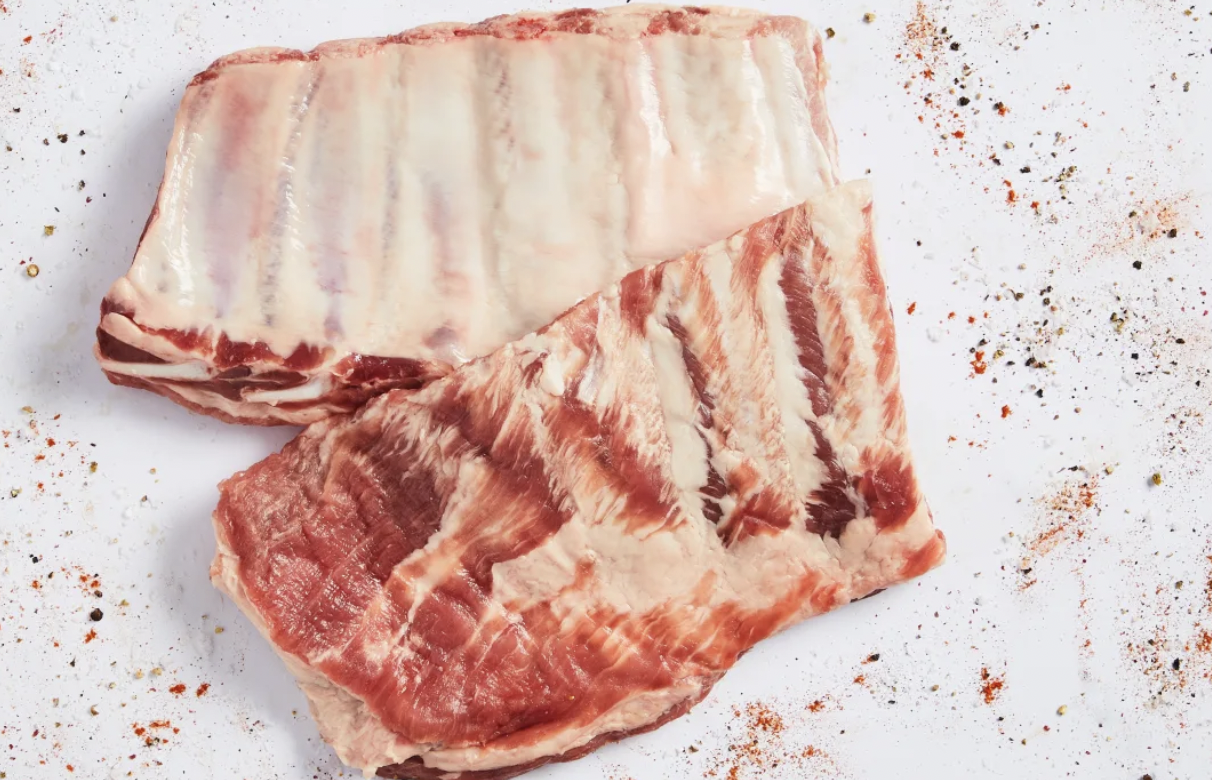 When I first ordered delivery and reviewed Good Chop, their only ribs were premium cut baby back ribs. They've now added St. Louis ribs too- and I'm interested to see if that selection will expand in the future because this is an excellent company with great customer service in my experience. 
Good Chop is a subscription service, which is good for anyone who is regularly unsatisfied with their meat selection at their local grocery store. Whether that's ribs one month or chicken the next, you custom build a box of cuts of your choice. Every four weeks you'll get a shipment- but you can also cancel or skip deliveries whenever you want. I appreciate that all their meats are free of hormones, antibiotics, and preservatives. The high grading (USDA) and sourcing standards for all their products. Order Here.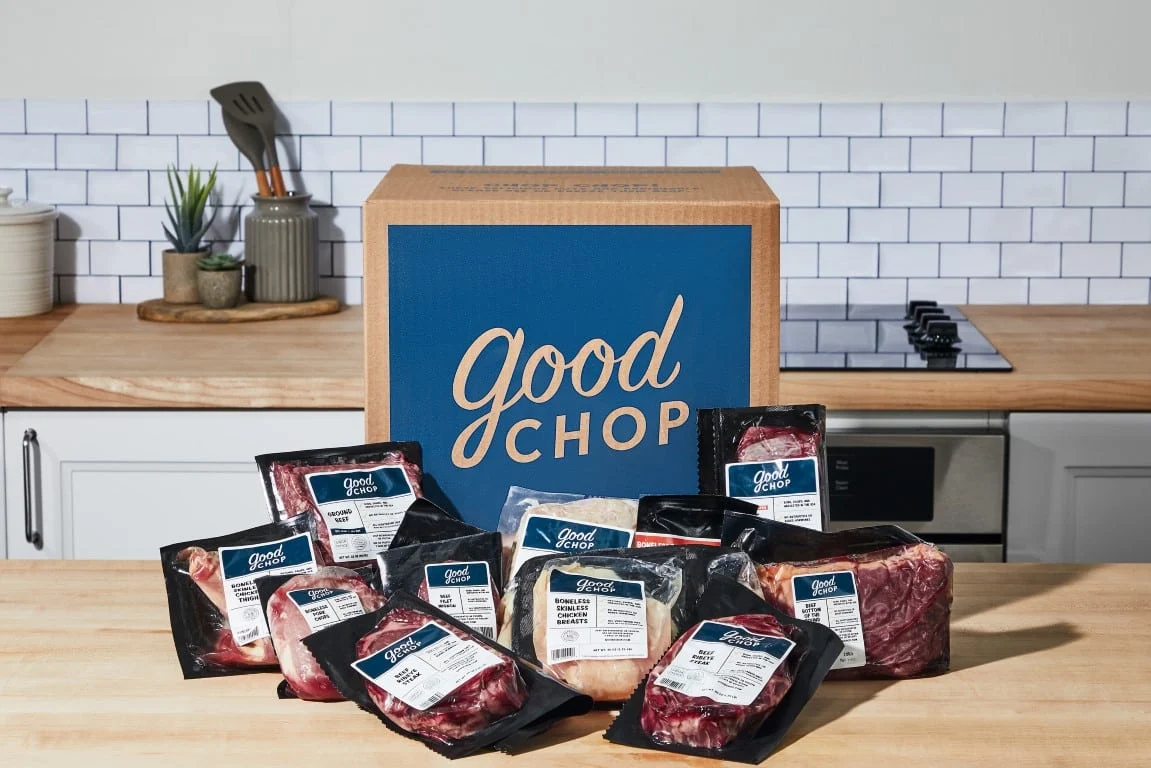 High-Quality American Meat & Seafood | Good Chop
Good Chop is a flexible meat subscription service that brings high-quality, American meat and seafood right to your door. Join Good Chop today to get $120 OFF high-quality American meat and seafood.
Get $120 Off Now
We earn a commission if you make a purchase, at no additional cost to you.
Pros
Hormone and Antibiotic Free

Flexible Subscriptions

Humanely Raised
Cons
By Subscription Only 

Only Two Box Sizes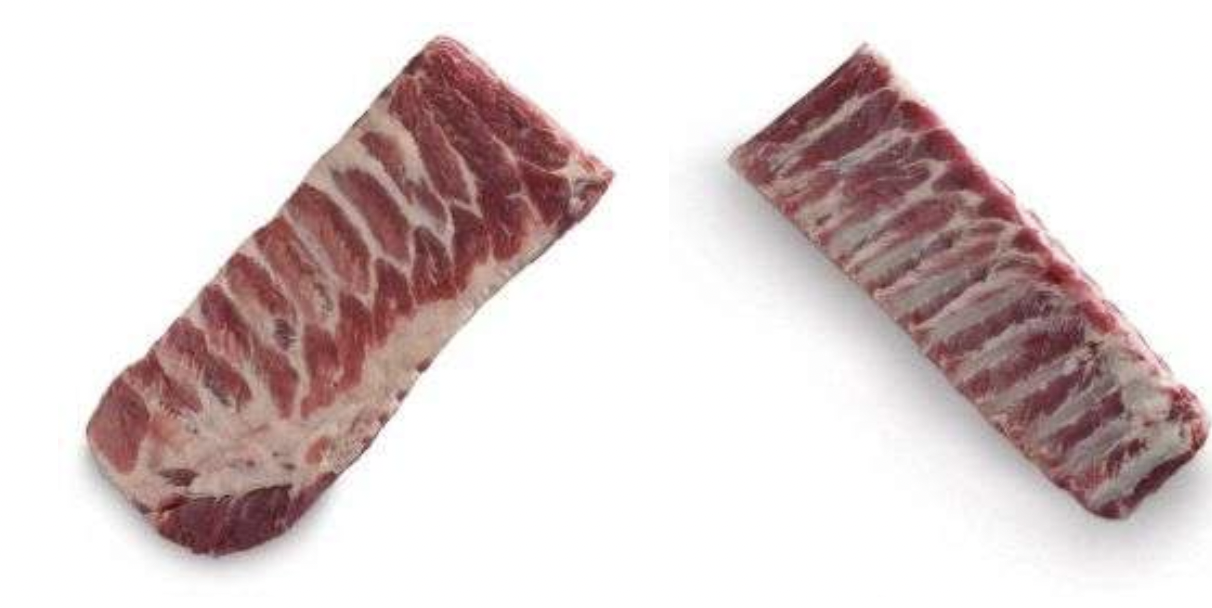 If you've tried a wide range of ribs, but want something truly special, then Snake River Farms is one of the best places to order online from. Snake Rivers Farms carries specialty ribs, including both Wagyu (from a Japanese island) and Kurobta (Berkshire) beef and pork ribs. Both carry richer marbling and uniquely bold flavors that you don't get with typical American ribs. 
Not only are these delicious specialty ribs, but all meat is also hormone-free. They carefully source their meat, raise a large herd of animals themselves, and carefully monitor grazing room and diet. Snake River Farms is a unique- and in many ways exceptional-place to order ribs online. Buy Here. 
Pros
Specialty Wagyu Ribs and Kurobta Ribs

Hormone Free

Carefully Sourced
Cons
A Bit More Expensive 

Not Certified Antibiotic Free 
Frequently Asked Questions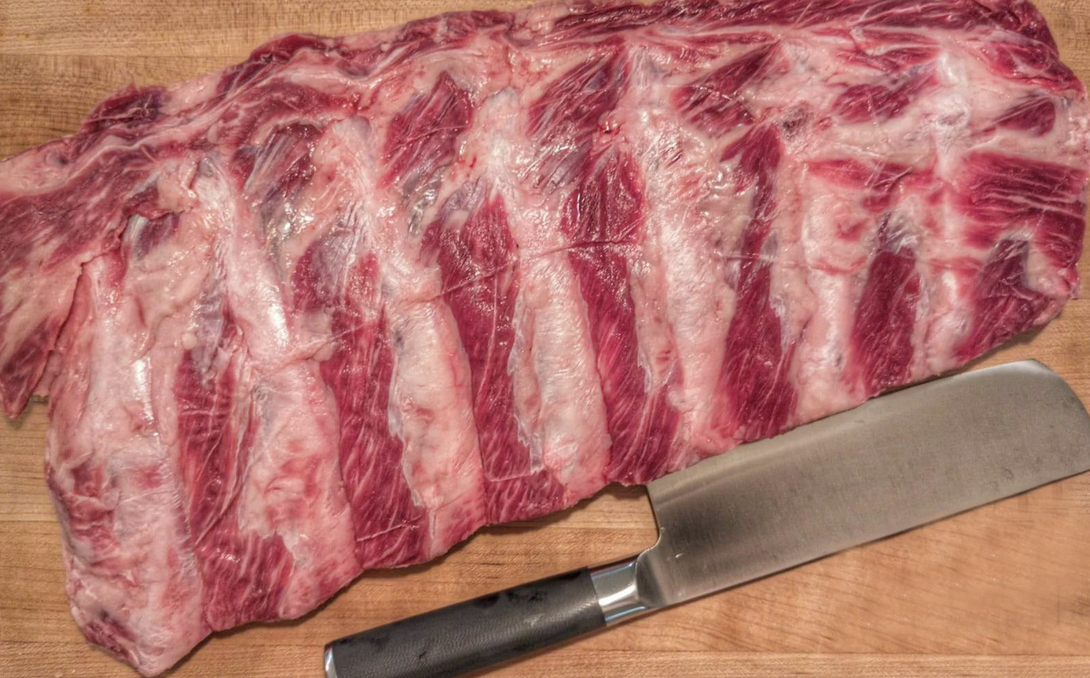 Question: Is a rib a cow or pig? 
Answer: In the United States, ribs can refer to both cow's or pig's meat. All rib meat comes from the area between the shoulder and back legs (short ribs are located near the chest). This loin can be several different cuts: such as spare ribs or country ribs. Pork ribs are smaller and leaner, while beef ribs are larger and known for their robust flavor.
Both pork and beef ribs can be excellent choices- it just depends on your cuisine and recipe preferences. When deciding between the two, go for beef ribs if you want a bold and robust flavor. Opt for pork ribs if you're seeking a milder flavor and more versatile cut of meat. 
Question: Why do ribs taste so good? 
Answer: The reason why ribs- particularly beef ribs- are so popular is that they have a robust flavor. The flavor comes partially from fat, but it's much more than that. The main reason why ribs are succulent is that the tissue surrounding the fat is tender, and, when prepared correctly, has a faintly sweet taste.
You can make your ribs taste better by applying a dry rub before you cook them. That dry rub needs to include a little salt to bring out the flavor of the fat- but it may also include different spices, such as garlic, paprika, pepper, cayenne, or even something a bit sweet, like brown sugar. Slow cook your ribs for optimal tenderness. 
Question: Are pork ribs healthy? 
Answer: Neither pork ribs nor beef ribs are foods you should eat daily, but pork ribs are leaner and generally lower in calories than the average beef ribs. At the same time, beef ribs are richer in both iron and protein. But all of this is a generalization: the type of beef and pork ribs matters too.
For rib style, baby back ribs are among the lowest in fat and calories- yet still flavorful. At the end of the day, perhaps a better approach is to choose the type and style of ribs you enjoy most and have them for special occasions, rather than focusing on what is healthy. If you do want to lighten up your ribs, skip the heavy sauces and go for a light dry rub. 
Question: Which ribs are better: baby back or spare? 
Answer: Both baby back ribs and spare ribs are popular- and for good reason. If anyone tells you there's one best type of rib, just chalk it up to personal preference. Baby back ribs are a bit more tender and leaner than spare ribs. They also tend to be a little cheaper.
Spare ribs are large, juicy, and have a more succulent flavor due to their marbling. So if you love a juicy, full-bodied flavor, then go for spare ribs. If you'd rather save on calories, fat, and a little pocket change, baby back is still an excellent choice. I believe that both can be delicious when prepared properly.

Final Thoughts
Exclusive Offer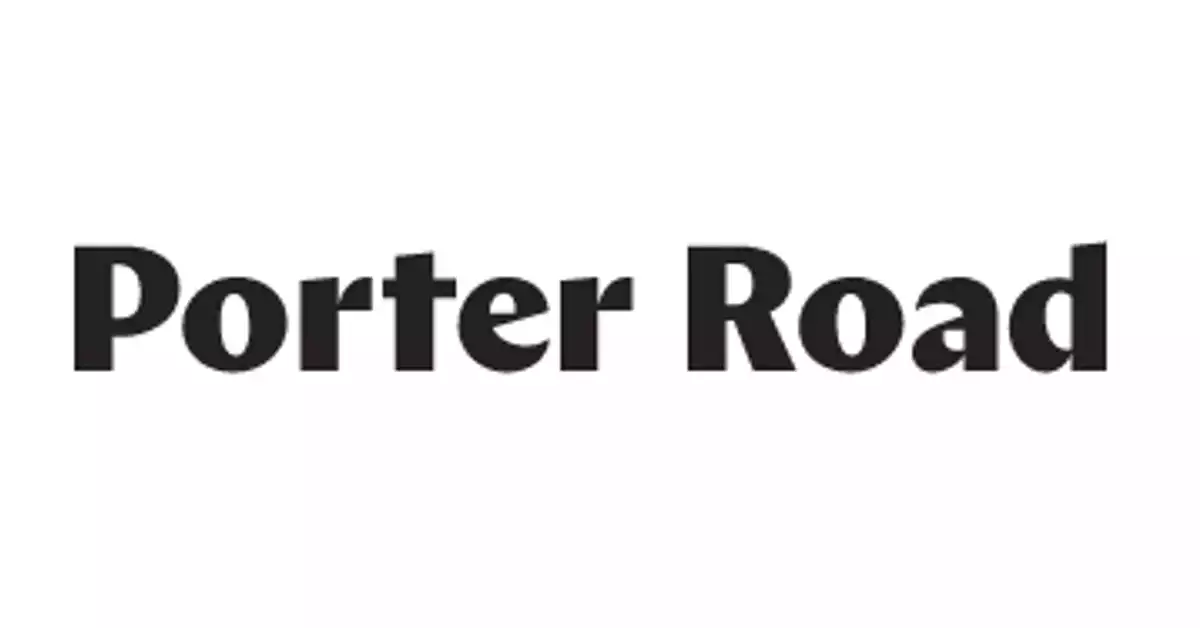 Delivering Life Changing Meat | Porter Road
The most convenient way to shop life-changing meat. Delivered on your schedule, every 2, 4, or 8 weeks. Get 10% Off your first order using code: RAISEDBETTER10.
Get 10% Off Now
We earn a commission if you make a purchase, at no additional cost to you.
From robust spare ribs to classic baby back ribs or country style, there are many styles and cuts to explore. One mistake I see people making is only ever trying one kind of ribs you're probably going to have a personal preference for one style over another- but you can also try something new with a small order.
Hopefully, these companies at least give you a little inspiration behind your shopping. Improved quality and sourcing standards aren't always cheap- but they may just make a big impression at your next bbq or grilling event. So try something new from a company that suits you- you may be surprised what new flavors you experience. 
Final Recommendations
Now that you've hopefully selected great ribs, make sure you prepare them properly! In my opinion, ribs are best slow-cooked (you don't need a slow cooker, just an oven), but some ribs will also do well with other methods, such as air-fried ribs, grilled ribs, and even pan-seared ribs. Add a bit of dry rub and watch carefully. It's better to be patient than to overcook your ribs. And play a little bit with flavor! BBQ ribs are a classic for a reason, but why not try Asian-Inspired Ribs or something else new?
And if you're still stuck on who to buy ribs from, my number one recommendation for most is  Meat N Bone. I'm impressed with their selection and sourcing standards- some of which go above what is required for USDA organic meat. From St. Louis ribs to baby back ribs, flan-ken ribs, short ribs, and more, it's a great go-to for a la carte shopping. (Honorable Mention: Good Chop has excellent customer service, quality ribs, and the convenience of a subscription service). 
Exclusive Offer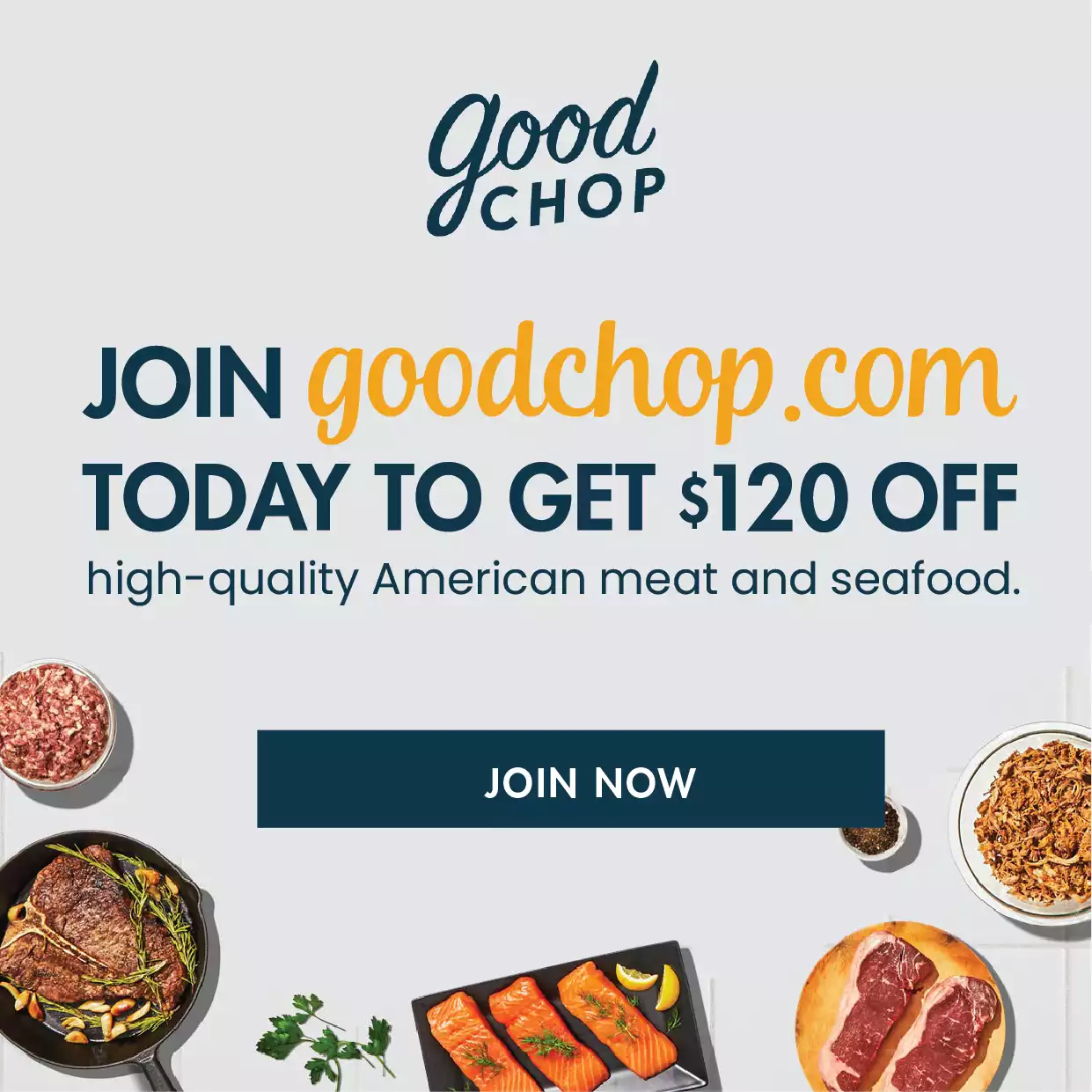 Further read: