Grill Master that you are, you're sure to have a deep desire for only the best tools, which create a great grilling experience.
And you wouldn't be able to make any of it happen without just the right cut of a juicy steak or the freshest vegetables. You've likely spent gobs of money in the past on the best grills, skewers, seasonings, and so much more.
It can be nerve-wracking trying to find the right grilling gear for your backyard. After all, you're feeding your friends and family, so it simply has to be the best. Unfortunately, you've had your fair share of failures, resulting in burnt food, and tasteless meals. Plus, nobody wants to spend too much money on the wrong stuff.
No matter what kind of grilling you're into, our experienced team can guide your mastery of outdoor cooking with all of the information you need.
Art of Grill will help you find the best grill, the right utensils, the tastiest seasonings, the juiciest meat, and the freshest ingredients. We'll walk you through grilling everything to perfection from ignition to final flip.
You can be sure that after reading through our tutorials, reviews, and comparisons, you'll no longer wonder what the best choice for you might be.
Our goal is to increase your time and success on the grill so you can enjoy both the experience and the results. Whether you're grilling, smoking, or sauteing your favorite foods, you'll have everything you need to get it done.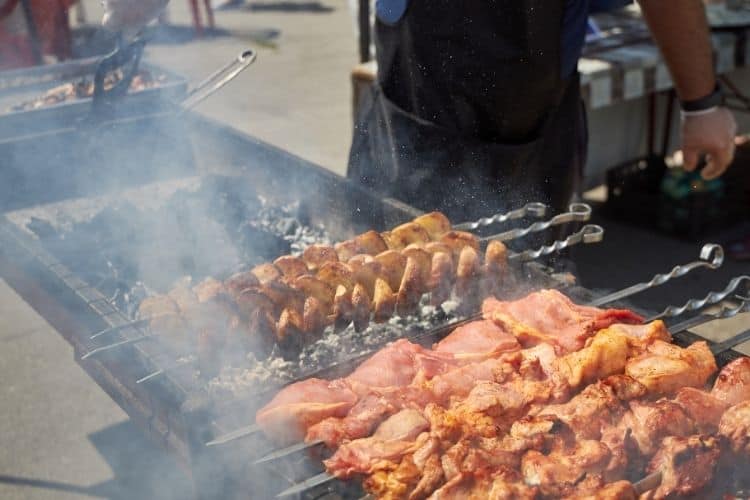 How this works
We don't just take someone else's word for it. We test the products ourselves. And we don't just give it a quick whirl and jump to some dramatic conclusion.
We use it for months before we ever write up anything about it. If we're testing out a new spatula, we'll not only use it for grilling in multiple types of weather, but we'll also run the gamut on cleaning and storage of the utensil to see how it holds up.
We're proud of the time we dedicate to testing these products thoroughly, saving you time and money in the end. We take this approach to every single review, comparison, and product list we write. Our goal is to make sure you have all of the information you need before you invest in anything new. You'll get the highest quality and most useful products, which makes grilling so much more fun.
Our multi-step review process is tailored to each individual product, but we do follow some of the same simple steps to ensure that all of our articles are consistent. This makes our site easier for you to navigate and understand. Here's what we do:
We'll see a product we want to try or someone will recommend something they love, so we purchase it for review. We DO NOT accept free or discounted products from the manufacturer. This is to ensure that our reviews are honest and unbiased.
We test all products in an appropriate environment and for long enough to get a good idea of its quality. We'll use a grill for at least a year, we'll use utensils for a few months, and we'll use food until, well, it's eaten.
While testing each product, we'll keep a log of each use and every step along the way. We record our thoughts on the experience and how we felt it improved our grilling and food quality.
Every article is written by the person who used the product. We DO NOT pass off our notes to someone else for interpretation and writing. We ensure that we provide you with the best, most direct information possible. However, our writers do rely on our editorial staff for support.
We update articles as our community asks questions, and we replace discontinued products with a newer version or something better.
And if you didn't know it already, you can master this! Grilling doesn't have to be complicated, you just need better resources.
You're here because you want to learn, and that means success is already in your blood. Soon, people will be raving about your food and neighbors will show up when they see you start up the grill. We're glad you're here and can't wait to share our passion with you.
Our Core Values
Delicious food, healthy meals, function, passion, and trustworthiness.
The Experts
Sarah Caldwell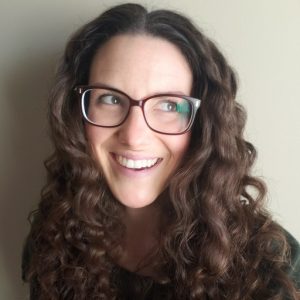 Sarah likes to think of herself as a student of grill. She takes a lot of tips from her husband, but she's been enjoying the learning process right along with you. Her favorite thing to grill is salmon, but a big juicy steak is pretty darn good, too!
Jodie Chiffey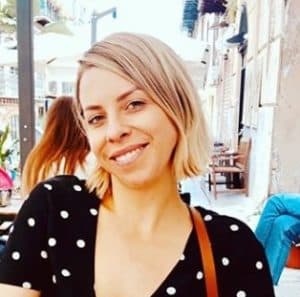 Jodie Chiffey is a blogger, and mom who loves nothing more than testing out the latest grills, gadgets, and outdoor cooking tech. As passionate about food as she is about family, Jodie loves spending time outdoors and is always the one found hovering over the grill at parties, camping trips, and local community events.
Justin Caldwell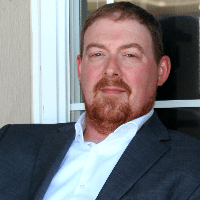 Justin obtained his MBA at Baker University and currently travels the country full-time with his wife and four children. He loves technology, grilling, traveling, reading, writing, and learning new and interesting things (not necessarily in that order.)