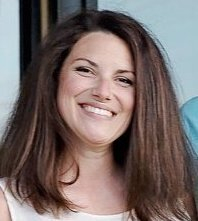 Latest posts by Sarah Caldwell
(see all)
Did meat deliver right to your door? Yes, please! Chicago Steak Company has joined dozens of other meal delivery services, so what makes it better? I took an in-depth look at their company, processes, and quality to find out.
About Chicago Steak Company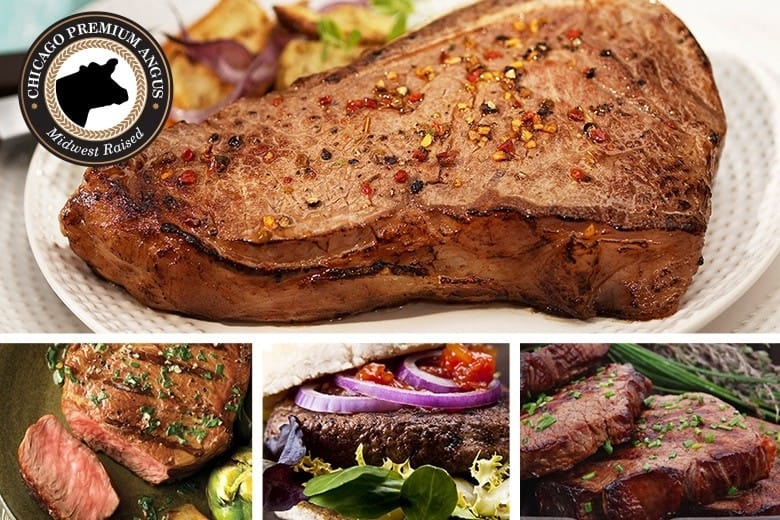 For starters, the Chicago Steak Company has won awards for the quality of their meat, so that should tell you something. Their roots are tied to the Chicago Union Stock Yards and the source everything from only the finest of Midwest Heritage cattle.
They deliver to high-end steakhouses as well as 5-star hotels, but they also offer their steaks to any consumer who wants to purchase USDA prime burgers and steak. They have both wet and dry-aged steaks, and their claim to fame is having the largest dry-aging operation in the Midwest.
At its roots, Chicago Steak Company is a family company. It was founded in 1917 and primarily sourced meat to restaurants until 2018, when they started shipping directly to consumers.
The Menu
They may call themselves a steak company, but they also offer high-end seafood, burgers, and breakfast meals. You can also order desserts or gift baskets to share. Here's just a sampling of the things you can order.
Premium Angus beef
Their premium Angus beef is their signature offering and it includes bone-in or bone-out filet mignon, bone-in or bone-out ribeye, bone-in or bone-out strips, top sirloin, baseball cut sirloin, t-bone, porterhouse, and flat iron cuts.
You can also choose from assortments that offer a variety of cuts that you can try, or you can give them as a gift.
USDA Prime wet-aged
These steaks go through a wet aging process that involves vacuum sealing the meat and leaving it to age for 4-10 days, or longer. The enzymes contained in the juices break down the muscle fibers and increase the tenderness of the steak. The longer it ages, the more tender it will be.
You can get all of the same cuts in the USDA Prime wet-aged category that you can in the premium Angus category, except for the t-bone.
USDA Prime dry-aged
The dry-aging process also allows enzymes to break down the collagen in muscle tissue for tenderness, but instead of vacuum sealing it in a bag, it's hung for up to 21 days. Sometimes it's even longer.
These steaks are available in everything that the premium Angus beef comes in except for the t-bone and the flat iron cuts.
American Wagyu
Wagyu is popular in Japan, but it's a very exclusive and expensive type of beef. Wagyu actually means "Japanese cattle". Chicago Steak Company's wagyu beef is Kobe-style, featuring remarkable marbling and tenderness.
It's Kobe-style because the term Kobe is reserved for beef that's raised in Kobe, Japan. However, this American-raised wagyu comes in ribeye, filet mignon, boneless strips, and flat iron cuts.
Steakburgers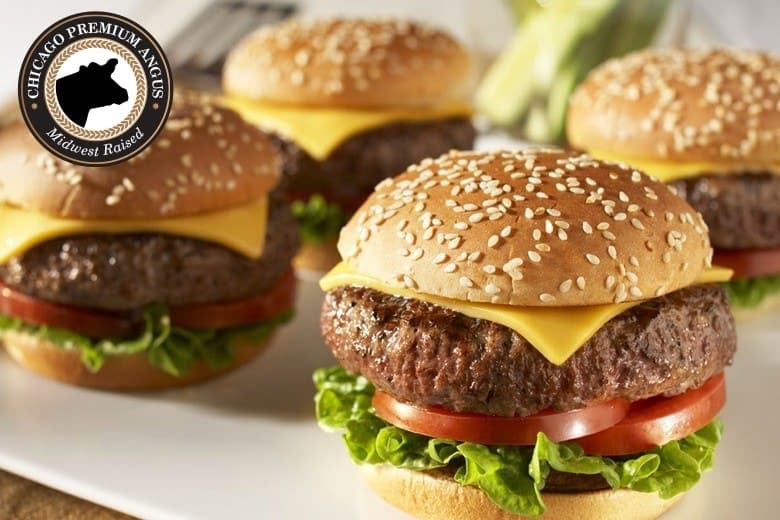 A lot of burgers are made from leftovers. However, steak burgers are made from premium cuts of meat. Chicago Steak Company sells USDA Prime burgers, premium Angus burgers, and American Wagyu burgers.
Chicken, pork, ribs, roasts, and ham
Chicago Steak Company also has a generous offering of other meats including Chicago-style baby back ribs, bone-in and bone-out pork chops, marinated chicken breasts, beef short ribs, and tomahawk pork chops.
They also offer a generous helping of things like the bone-in heart of rib roast, Chateaubriand tenderloin roast, Berkshire ham from Kurobuta pork, beef short ribs, beef Wellington, and prosciutto-wrapped pork loin.
Surf and turf
If you like pairing your steak with seafood, they also sell bundles that include cold water lobster tails and Maryland crab cakes. Surf and turf packages don't vary quite as much in the selection of steak cuts, but you can't beat pairing them with gourmet seafood.
Meat Quality
It's easy to read about how this company's steaks are the juiciest or that company is the most tender. But it's hard to know until you try it yourself. So that's what I did. And I don't regret it.
I've always wanted to try Wagyu, so I splurged. The quality of the cut was excellent. The flavor was robust and complex, but it was so tender and buttery that it simply melted in my mouth with every bit.
Many companies offer USDA Choice meat rather than USDA Prime, which is what Chicago Steak Company sources, so everything you get will be top-notch.
Some companies will even try to hype their USDA Choice as Prime when it's not, but they don't seem to be doing that here.
The nice thing is that you'll find some excellent reviews of the company online, so if you don't believe me, maybe you'll believe the dozens of other people who loved it.
Price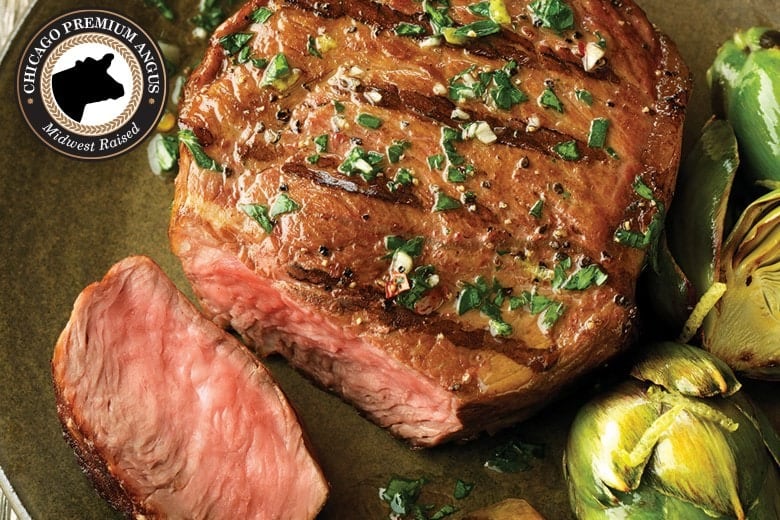 The price you pay will depend on the cut you choose. Their prices seem comparable to other delivery services, but Wagyu is much more expensive than the premium Angus beef.
And of course, if you don't want to spend that much, you can opt for some of their other options, like chicken, pork, roasts, or ribs.
Shipping
Chicago Steak Company does charge for shipping, but they frequently offer promos. Currently, they're offering 12 free burgers with a purchase of $99 or more, which makes shipping negligible.
For high-end steak delivery services, it can be tough to stomach a shipping fee because the price of premium steak is already so high. The discounts and coupons they offer help offset the cost.
Delivery
Despite expensive shipping, they do deliver to all fifty states. Everything comes individually wrapped in vacuum-sealed packages, inside a meat box, and then packed in a cooler with dry ice.
Everything is also flash-frozen and delivered within a few days of you ordering it.
Customer Support
The company gets good reviews, but that doesn't mean you'll never have a problem. Luckily they're responsive on a number of platforms, including their own website and Facebook. They consistently provide honest and helpful communication.
Pros:
All steaks are aged 4-6 weeks
Winner of the Great Steak Debate People's Choice Award
Wet and dry-aged options
Delivers high-end restaurant quality
Cons:
No options for grass-fed, farm-raised, or organic steaks
No subscription offerings
Alternatives
If you're looking for a meal delivery service, the Chicago Steak Company isn't the only one. In fact, there are so many that it may be hard to choose. Here are some of my favorites.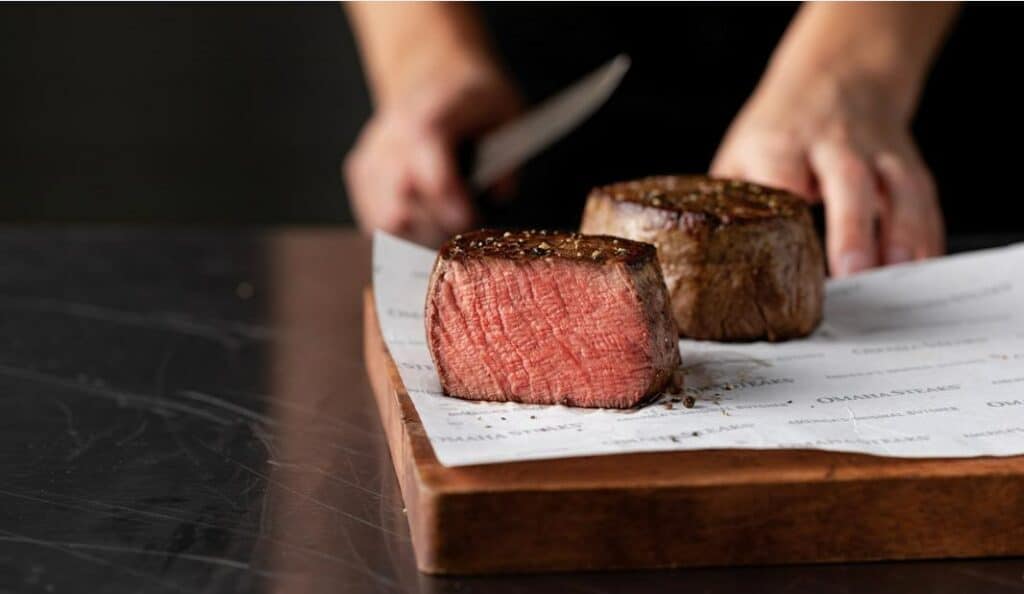 Omaha Steaks is actually one of the oldest mail-order meat services in the country. They were doing it before it was cool, and they've been in business for more than 100 years. They ship to all 50 states, but they don't just have steak.
You can order all kinds of cuts, but you can also get seafood, sides, and desserts. Oh, and they sell wine. Because who doesn't love wine with their steak? They also have gift packages, in case you want to send steak to a friend.
DeBragga is a good alternative if you want your meat in bulk. They specialize in dry-aged Wagyu cuts sourced from only the best steakhouses in New York City. They also have poultry, veal, sausage, smoked meats, and lamb.
You can buy cuts individually, but you can also order in bulk, making your order cheaper per unit.
If you're looking instead for foods that are hard to find in the store. They sell rabbit, duck, veal, Australian lamb, quail, turkey, poussin, and milk-fed pork. They say everything comes from hormone-free, and antibiotic-free free-range animals.
You can shop by cut, cooking method, or D'Artagnan Foods suggestions and they have a gourmet shop full of prepared foods like mushrooms, truffles, caviar, charcuterie, and much more.
If you'd rather have something that's farm-raised, check out Fossil Farms. They have more than 200 protein options including wild boar, pheasant, bison, elk, camel, ostrich, and kangaroo. They also offer options for those with an alpha-gal allergy.
They focus on sourcing their meat using sustainable and humane practices with a network of ranchers they trust. Animals have pure water, open pastures, plenty of grass, and vegetarian grain supplements.
ButcherBox offers 100% grass-fed and grass-finished beef, heritage-breed pork, wild-caught seafood, and free-range chicken. They offer four different subscription options, and they frequently have promos.
This is a great option if you plan to purchase a lot of steaks and eat it regularly. You'll always have something to look forward to that month.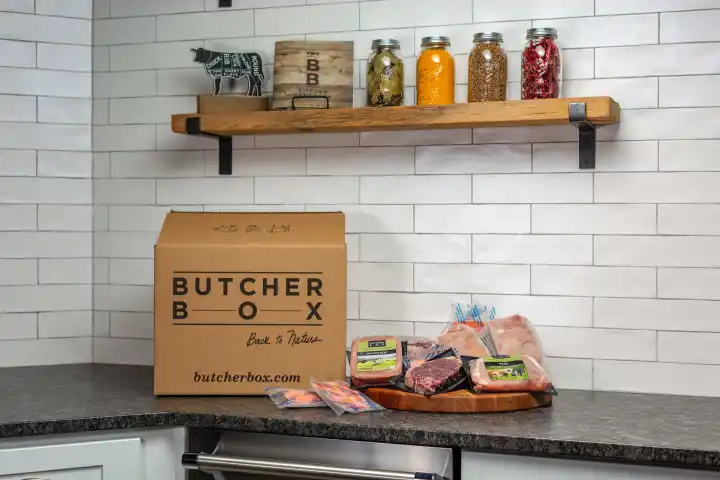 Meat Delivery Subscription | Butcherbox
ButcherBox delivers 100% grass-fed beef, free-range organic chicken, humanely raised pork, and wild-caught seafood directly to your door. Sign up today!
Check Prices
We earn a commission if you make a purchase, at no additional cost to you.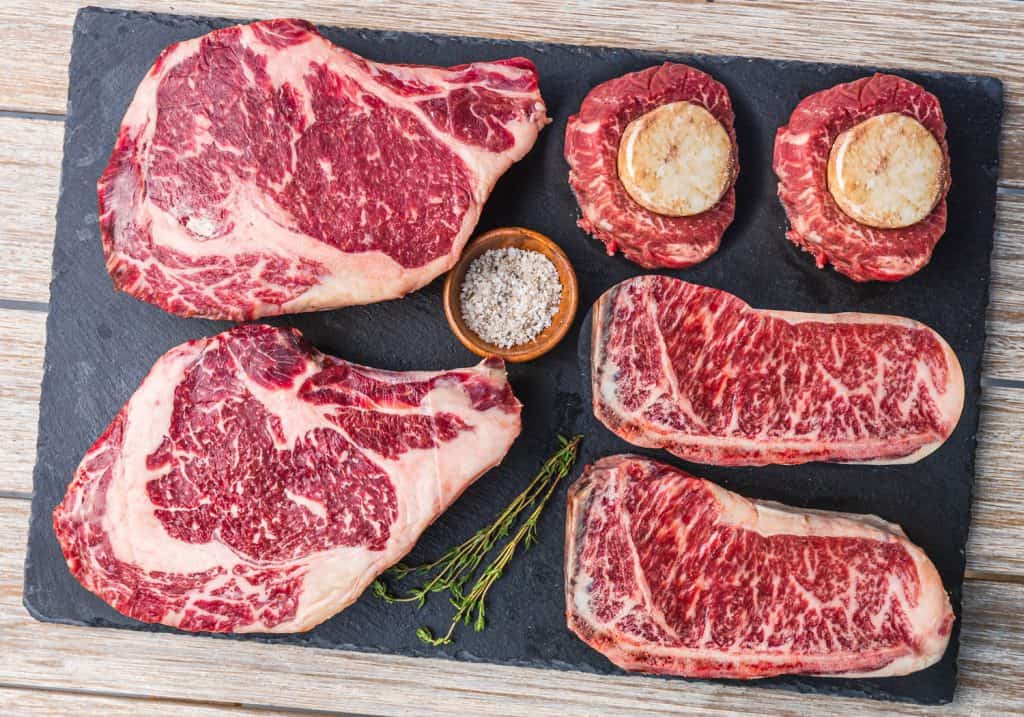 Alderspring Ranch is a lot like ButcherBox. They have 100% grass-fed, grass-finished beef with other responsibly sourced items. However, they're also USDA certified organic and everything comes from or closeby to the family farm in Idaho.
They have subscriptions or you can purchase the cuts you want individually. They're not as old as some of the other services, but they're excellent.
FAQs
If you're not convinced to try any of these yet, here are some frequently asked questions that may help you figure out what's best for you.
Question: Is Chicago Steak a good company?
Answer: Chicago Steak Company sells USDA Prime beef, which is in the top 2% of all beef. They charge quite a bit, but it's excellent quality. There's a wide variety of options, but their website isn't as attractive as others, which can sometimes make it difficult to find what you need.
Question: What is the best online steak company?
Answer: Aside from the fantastic options already mentioned, there are tons of others. Snake River Farms, Holy Grail Steaks, and Kansas City Steak Company are all highly rated. You can also look into Alderspring Ranch if you want 100% USDA certified organic steaks.
Question: Which is better Omaha Steaks or Chicago steaks?
Answer: The Chicago Steak Company has a wide variety of grass-fed beef options and they specialize in providing meat that falls into the top 3% of beef in the world as far as quality. However, they're pricey.

Omaha Steaks also has a wide variety, but they're not as good quality and tend not to be as flavorful. They are still very good, and they're great for those who want an excellent steak for less money.
Question: Who owns the Chicago Steak Company?
Answer: The Chicago Steak Company is owned by two brothers, Tim and Randy Strauss. The company was founded by the Strauss family in 1917, but only started a direct-to-consumer arm of the business in 2018.
The Verdict
While Chicago Steak Company is good, I do think there are other good options that offer a better value. I'd opt for an alternative like Omaha Steaks or Alderspring Ranch. If you're up for trying a local Kansas City favorite, Jess & Jim's steakhouse delivers, too.
The Chicago Steak Company is right for someone who wants the best quality, no matter the price. But they're not the only company to offer this, so do your research before you choose which is right for you.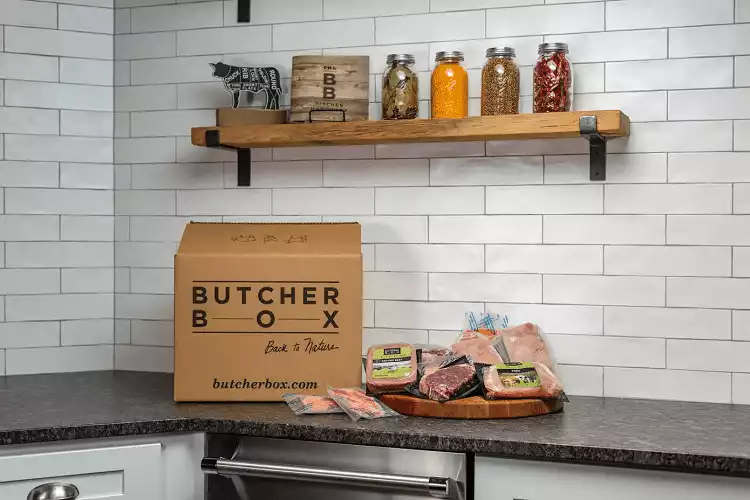 Try ButcherBox Now!
ButcherBox delivers 100% grass-fed beef, free-range organic chicken, humanely raised pork, and wild-caught seafood directly to your door. Sign up today!
Order now
We earn a commission if you make a purchase, at no additional cost to you.