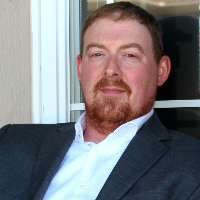 Latest posts by Justin Caldwell
(see all)
Meat delivery services have around for a while now, and they continue to grow in popularity as more and more people are signing up for one.
But how do you know which services are legitimate and which are scams? And how do you know the meat is sourced from farms and ranches that use humane processes?
That's what I'm here to help with. For example, one of the more popular meal delivery services is Farm Foods Market. In my review of this company, I'm going to talk about everything Farm Foods has to offer and discuss what you need to know before you place your first order.
Before I get into all that, though, let's answer talk about who Farm Foods Market is.
Bottom Line Up Front: I really LOVE how FarmFoods carries so many different varieties of hard to find meats (literally everything). The fact that you can frequently bundle for savings makes it a GREAT one stop shop. UPDATE: I also really appreciate their updated standards & sourcing history (with entries for each farm they source from). 
What is FarmFoods Market All About?
Located in Los Altos, California, FarmFoods Market is a meat delivery service that focuses on providing fresh, high-quality meat to its customers. Even though the company itself is relatively new to the market, it's made a name for itself alongside popular options like ButcherBox, Crowd Cow, and Omaha Steaks.
One of the first things you'll notice about Farm Foods is that they take their mission statement seriously. The company aims to provide consumers a way to access farm-to-table meat with authentic flavors that separate them from the rest of the meat delivery market. If that doesn't make you sit up and take notice of a company, what will?
Regardless, here are some of the areas Farm Foods focuses on to deliver the best quality meats to its clients at a reasonable price.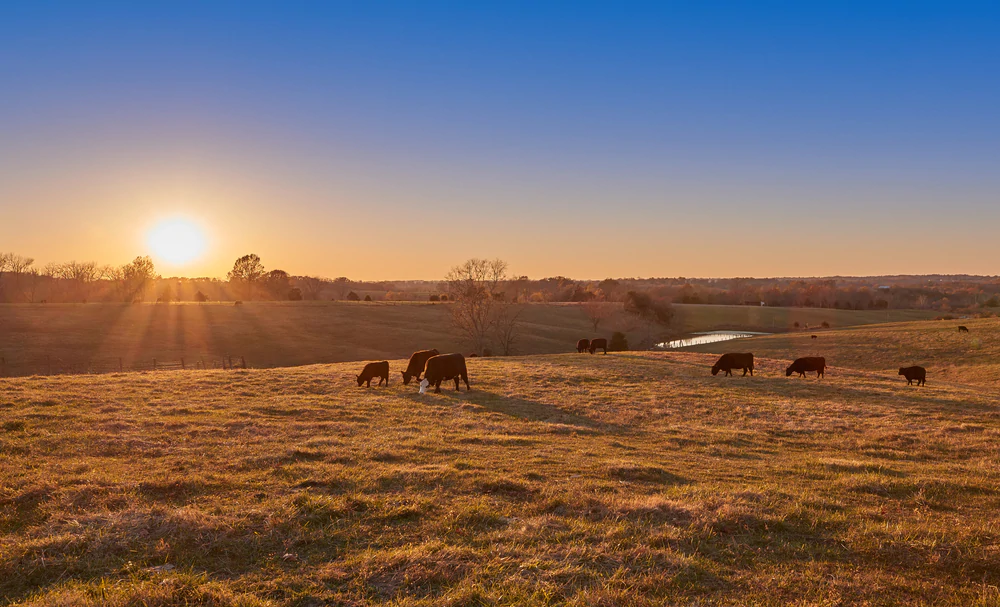 FarmFoods Meat Sourcing
This one is at the top of the list for a reason. Many people are willing to pay a little more if they know their meat and seafood are sourced from a reliable, reputable farm or ranch. As a result, you get quality meat no matter what you order.
Note: You can now check out this section for the full details on which farms they source their meat from.
FarmFoods Prices
Here's where Farm Foods attempts to separate itself from the other meat delivery services on the market. The company claims that it's providing high-quality meat and seafood that's easy on your budget. With Farm Foods, you're getting an affordable option to other pricey meat delivery services.
FarmFoods Packaging
Minimalistic packaging is how FarmFoods market is able to deliver high-quality meat at a low price. Instead of using fancy packaging and including additional, unnecessary items, Farm Foods only uses basic packages to get your meat to you. Of course, that means if you want to find out more about your delivery, you might have to visit their site. 
What Meats Are Available to Order?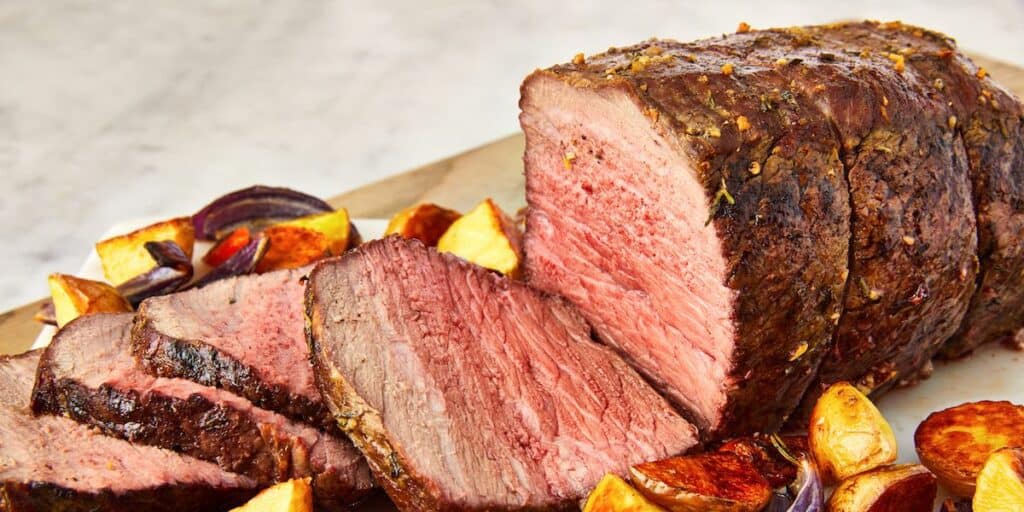 With Farm Foods, you can select beef, chicken, and pork products to be sent straight to your doorstep. The site also includes certain sausages, duck, seafood, and some game meats. Let's take a closer look at what's available to order.
FarmFoods Beef Inventory
You can order beef in either individual packages or value packs. Farm Foods offers a generous selection of cuts. If you love beef, you're sure to find something you like.
FarmFoods Value Pack
A value pack is basically buying beef in bulk. For example, if you want a hamburger, you can buy up to 40 pounds at a time. Farm Foods lets you sort by both price and features, with more than five pages of selections to choose from.
For those that want something a little more sophisticated, Farm Foods offers its grass-fed Wagyu, which you're sure to enjoy. Also available is a Premium Steak Sampler, Whole Grass-Fed Beef, and a Beef Bone Mixer. 
Individual Selections
If you don't want to order your beef in bulk, Farm Foods still has plenty of selections. These include hamburger patties, ribs, steaks, sausages, and even beef jerky. There are plenty of options available, so you should have no trouble finding something you'll like.
FarmFoods Pork Selections
Farm Foods offers more than six pages of excellent Heritage Park pork. Whether you're buying for yourself or for a large family, Farm Foods has what you want. With a wide selection of pork, you're sure to find something that suits your needs.
If pork is your meat of choice, you'll be in hog heaven with the selection that Farm Foods offers. You can choose from bacon, sausage, pork belly, ham, pork chops, pork shoulder, pork tenderloin, and many others. You can also get pig kidneys, tongue, ears, and tail for those who prefer something unique.
FarmFoods Chicken Selections
You won't find as many options on the site for chicken. However, that's not a big deal as it makes navigating the FarmFoods website a little easier. The available options are simple and straightforward. You can choose between thighs, drumsticks, wings, whole chicken, or Farm Foods offers a 10-pound value pack. 
Additional meats and seafood
There are a few other types of meats available through FarmFoods. A few of the additional selections include bison, duck, elk, pheasant, lamb, and various kinds of sausage links. I don't know about you, but I'm partial to bison, so I'd have to give that a try.
If you're a seafood lover, the selection isn't as diverse as what you'll get with beef and pork, but few options are available. Farm Foods offers salmon, halibut, Pacific Cod, tuna scallops, and others. 
Where is the Meat Sourced?

Before buying meat from an online delivery service, it makes sense to learn as much as you can about where their products come from. For me, this is where the rubber meets the road. I like to know exactly where my meat has come from and what process was used to get it from the farm to my table.
Farms and ranches
I noticed on the website that Farm Foods doesn't list what fishermen or fisheries it partners with. That makes me a little hesitant to purchase fish from them.
However, they do list eleven farms and ranches they work with. Every farm on the list comes with a short profile that talks about how long it has been in business, its processes, and the farm's philosophy when it comes to raising meat.
This is one of the best ways to find out exactly where your meat comes from. Most farms and ranches on the Farm Foods site include a link, so you can quickly learn more about the products offered through the farm.
Individual items
For the most part, Farm Foods says that its individual seafood items are caught and sources from local fishermen. However, it's not clear who these fishermen are or where they're sourcing the fish. Like the Wild Alaskan Salmon, some seafood items do link to a specific fishery, which means you know where the fish comes from before it hits your plate.
You can find out information about the beef, pork, and chicken by clicking on the meat you want along those same lines. For some products, like the New York Steak cuts, you're not going to find much information. But with others, like the Grass-Fed Beef Sampler, you find links to all the farms that supplied specific cuts.
Ordering From Farm Foods
Ordering with Farm Foods is quick and simple but while you're browsing the selections, remember that this is a meat delivery company, not a food subscription platform. The difference is that you can order meat whenever you want and have them shipped to you, but you can have it sent to you on a monthly basis.
When you're ready to order, just click on the product you want and add it to your cart. You have the option to order by recommendations, price, or alphabetically. Farm Foods does have a minimum order of 10 pounds for delivery, so keep that in mind as you shop. You can pay for your meat using Apple Pay, Amazon Pay, PayPal, Shop Pay, or with your Visa or Mastercard. 
FarmFoods Shipping
Once you meet the minimum Farm Foods delivery requirements, your delivery is free and comes via UPS or FedEx. The company uses drive ice, so your meat or seafood stays cold throughout the duration of the delivery process. Most deliveries are shipped on either Monday or Thursday and typically take between two and three business days to arrive.
Alternatives to FarmFoods Market
If Farm Foods Market doesn't sound like it's the meat delivery service for you, don't worry. There are plenty of alternatives out there. Here are a few options to consider for your meat delivery needs.
Butcher Box – Best for Grass-Fed Beef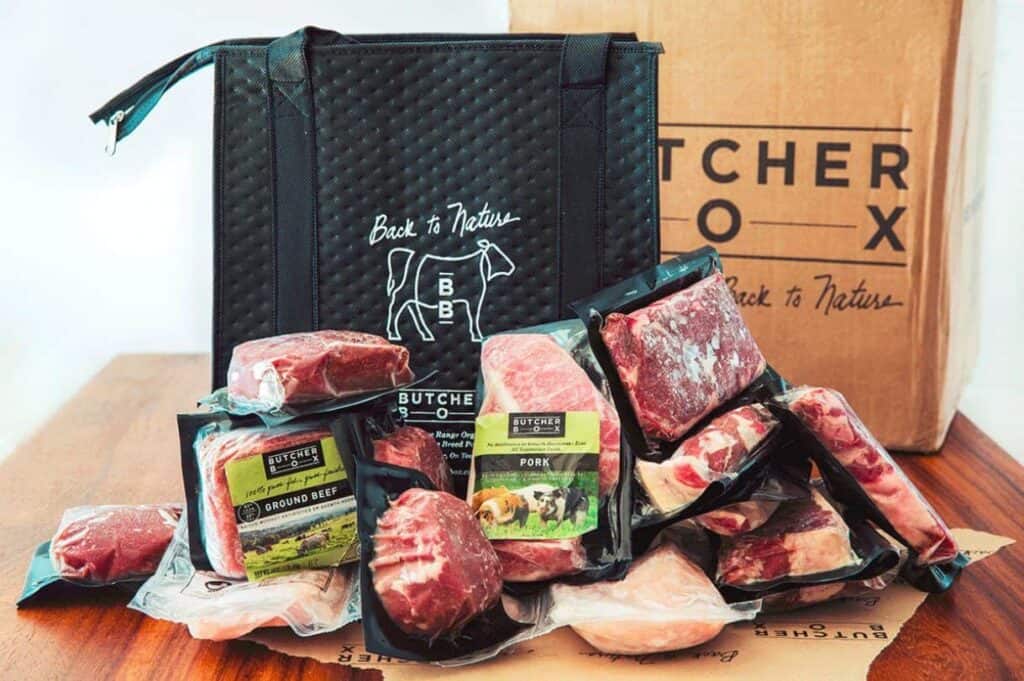 If you want a meat subscription service, you'll be hard-pressed to beat Butcher Box. With Butcher Box, you'll get 100% pasture-raised, grass-fed beef. Personally, I prefer grass-fed since it's better for the environment, tastes better, and is higher in healthy fats, vitamins, and antioxidants. 
The beef comes from Australia, which is one of the best-regulated markets in the world. You can also purchase cuts of Heritage pork, which also receives a healthy, all-vegetarian diet. Chickens are free-range and organic, so no matter what type of meat you choose from Butcher Box, you know you're getting a high-quality product. 
If you decide to sign up with Butcher Box, you can select from a wide variety of beef, chicken, or pork. Customers can also select a mixed box that Butcher Box creates or a custom box you create yourself. You choose from two different box sizes, which you'll choose depending on how much meat you want.
ButcherBox also frequently offers signup deals, so check out this promo tracker for the latest.
All meat from Butcher Box comes in frozen, vacuum-sealed packaging. Shipping is free, so you don't have to worry about additional costs if you live further away. One last feature you're sure to enjoy is the promotions the company runs, which often include free bacon as long as you're a subscriber or some other tasty incentive.
How ButcherBox stacks up against the competition:
Omaha Steaks – America's Original Butcher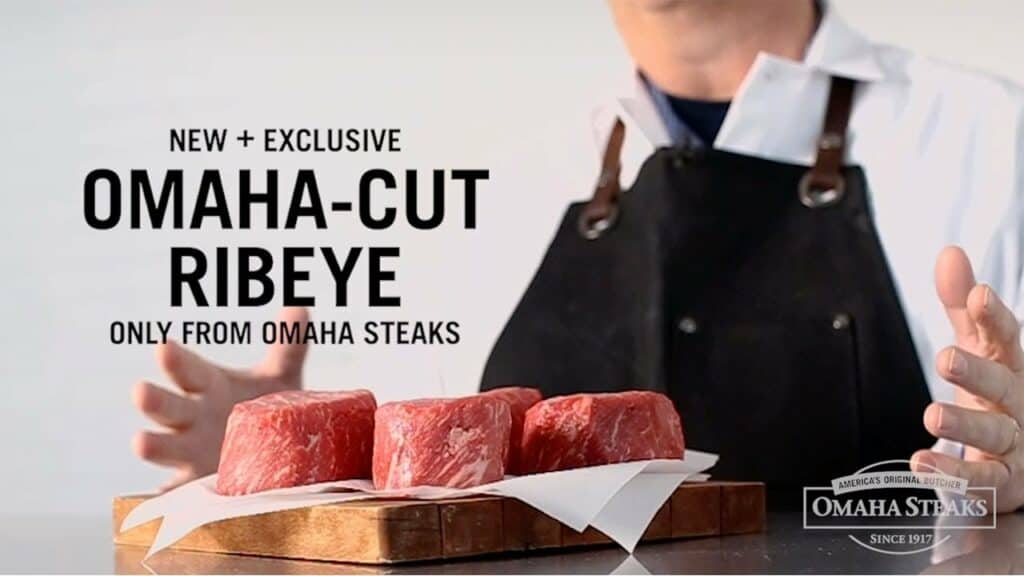 One of the first meat delivery services in the market was Omaha Steaks, which touts itself as "America's Original Butcher." The company has been in business for a long time, boasting an almost 100-year tradition of giving its customers high-quality, premium-aged, hand-trimmed beef. It's all backed by a100% satisfaction guarantee.
The company offers both grain and grass-fed beef, although grass-fed continues to grow in popularity. Unfortunately, Omaha Steaks does not provide utterly organic meat like many other companies in the meat delivery business. This means the animal may have received some type of steroid or antibiotic shot at some point in its life.
If that doesn't bother you, then you'll be pleasantly surprised by the ridiculous amount of products available on the Omaha Steaks site. You can choose from a wide range of beef and steaks, veal, chicken, pork, bison, and much, much more. Even though subscriptions aren't specifically offered, there are several gift boxes you could order and use yourself.
One last feature Omaha Steaks offers that I want to touch on is its butcher service. This feature lets you talk with a butcher and custom order exactly what you want.
If that doesn't say they're confident in their product, I don't know what does. Plus, you can enroll in a Steak Lover Rewards program if you're committed to getting your carnivore needs met by Omaha Steaks.
How does Omaha Steaks compare to the competition:
Thrive Market – Best for One-Stop Shopping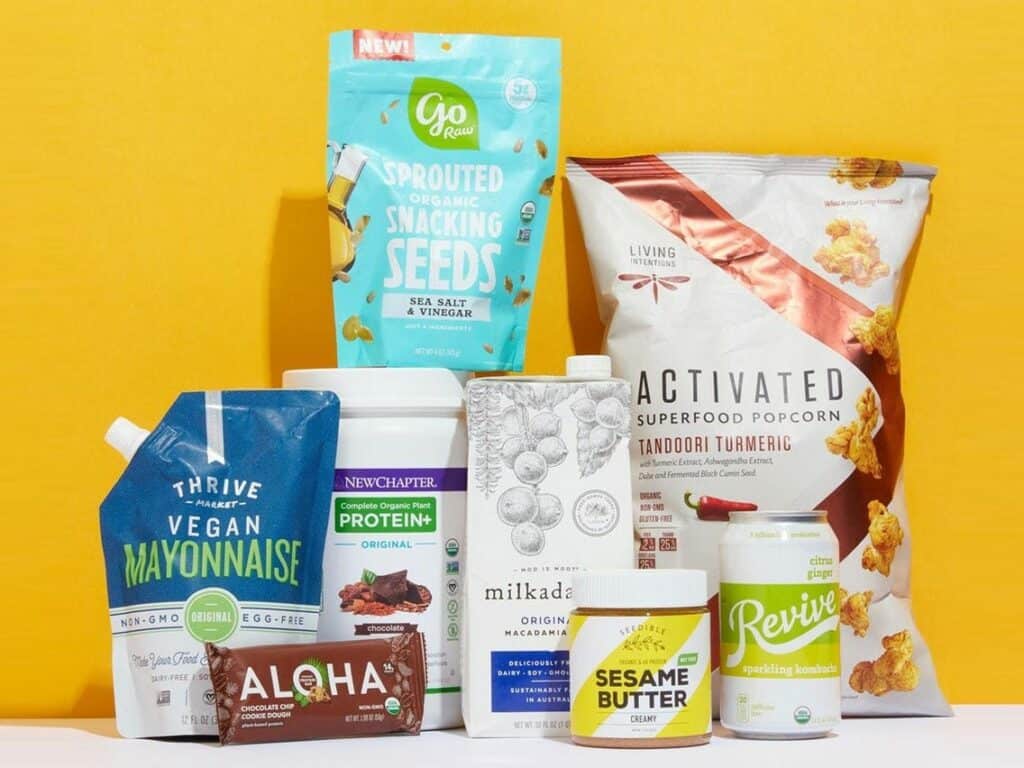 One of the best online grocers out there is Thrive Market, which offers customers a place to get all their organic, non-GMO products in one place. You can buy everything you need right from their website. Snacks, paper towels, vegetables, and even meat and seafood. However, you do have to pay an annual membership if you want to use the service after the 30-day trial.
But what about the meat, right? Thrive Market does offer delivery choices that offer free-range, grass-fed, all-organic beef. Customers can purchase pasture-raised pork and free-range chicken, which comes from a local farm in Georgia. The site also includes seafood options like scallops, shrimp, and fish.
How does Thrive Market contrast with the competition:
FAQs
Let's answer some of the more commonly asked questions about Farm Foods' meat delivery service.
Question: Why is Farm Foods so affordable?
Answer: Farm Foods' primary reason is so inexpensive is due to the company's cutbacks on packaging and advertising. With these types of changes, Farm Foods is able to ship meat and seafood at an affordable price. Additionally, most of the cuts aren't certified organic, which makes its product less expensive than other meat delivery services.
Question: Can you get eggs from Farm Foods?
Answer: Unfortunately, Farm Foods Market does not sell eggs, but evidently, they did at one time. Now the company focuses solely on its beef, pork, chicken, and seafood offerings.
Question: Where will Farm Foods ship its products to?
Answer: Shipping for Farm Foods is available for all fifty states in the US. However, Hawaii and Alaska will incur an additional shipping fee.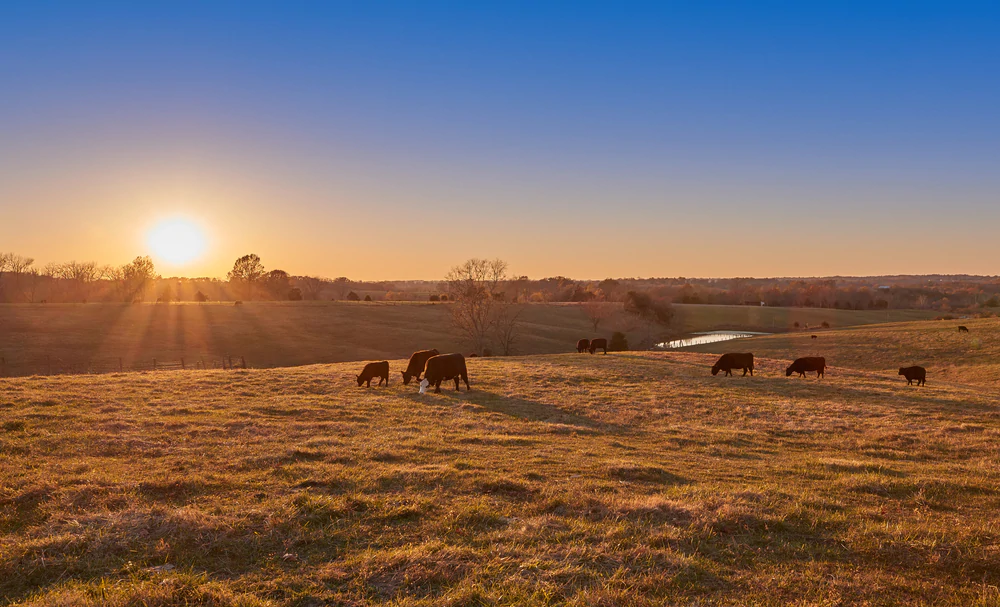 Does Farm Foods Meet Expectations?
There's plenty to like Farm Foods Market, especially if you want plenty of variety. You'll have a wide range of options, especially when it comes to beef. It doesn't hurt that the service offers some unique game meat and different organ meats that you might not find somewhere else. 
Unfortunately, it's tough to know where your meat or seafood is coming from since Farm Foods isn't very transparent in this department. UPDATE: FarmFoods now has an excellent section of their site detailing which specific farms their meat comes from.
I hope this Farm Foods Market review enlightened you on its services. Overall, I would say the service is adequate, but unless money is your biggest priority, I'd recommend looking elsewhere to have your meat delivered.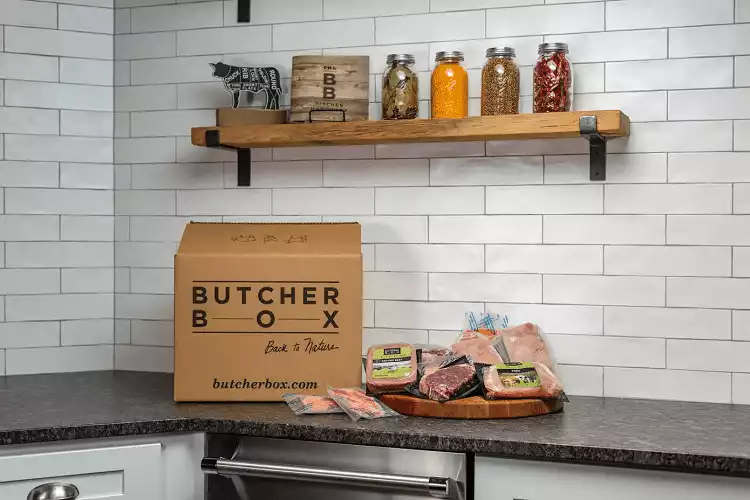 Try ButcherBox Now!
ButcherBox delivers 100% grass-fed beef, free-range organic chicken, humanely raised pork, and wild-caught seafood directly to your door. Sign up today!
Order now
We earn a commission if you make a purchase, at no additional cost to you.