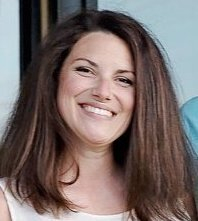 Latest posts by Sarah Caldwell
(see all)
For all of you traditional steak lovers out there, Omaha Steaks may be exactly what you're looking for. They're the original steak delivery service and they've been around for over a century now.
You may not have realized that steak delivery isn't a new concept. It's been available for more than 100 years. They ship frozen steaks right to your door, and it's a family-owned company in Nebraska that many people absolutely love.
Everything from this family-owned company is locally sourced, which is an object of pride for the family. This Omaha Steaks review should tell you everything you need to know about the quality of the service and whether or not it's right for you.
About Omaha Steaks
Omaha Steaks is located in Omaha, Nebraska, but they ship all over the lower 48 in the United States. Unfortunately, Alaska and Hawaii are out of luck. Their shop in Omaha started as a small mom-and-pop butcher shop, but it's since grown to something much bigger.
These days, they offer more than just steak. They have a meal delivery service, snacks, wines, cheeses, and a lot more.
Omaha Steaks has a really great reputation, but it wasn't without putting in the work. In fact, while the company takes great pride in shipping Midwestern beef, it didn't start out that way. They come from some pretty humble beginnings.
Omaha Steaks actually started in Riga, Latvia before the turn of the 19th century. The Simon family fled Latvia to escape prevalent antisemitism, and by chance, they ended up in Omaha with many other Jewish people.
J.J. and B.A. Simon, a father-son team, brought their family trade to the new world and opened a butcher shop. It was called the Table Meat Supply Company, and it was founded in 1917.
The popularity of the company grew locally, and in 1966, they changed their name to Omaha Steaks. They also began selling their steaks to other states, shipping them via the Union Pacific Railroad that ran right through town.
Omaha Steaks has been a family business for five generations now, selling their steaks online and over the phone. Current CEO Bruce Simon is a direct descendant of J.J. He grew up learning the business, and the operation remains a private enterprise, despite its size.
Variety of Products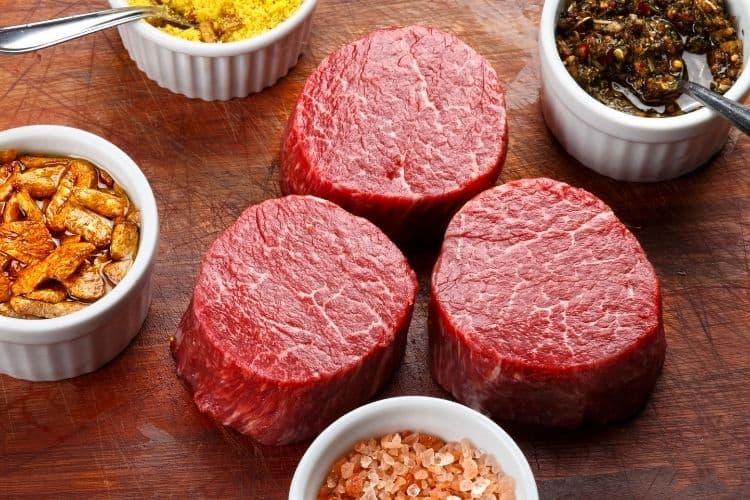 All of Omaha Steak's beef is sourced from local Midwest farms. They don't claim to be all grass-fed or antibiotic-free like you'll find in the growing number of other steak delivery services.
However, they do promise quality. Because bovines outnumber people in the great state of Nebraska, Omaha Steaks has plenty to choose from. No matter the cost, they source their beef locally rather than going outside the area.
Here are just some of the cuts Omaha Steaks offers:
Filet mignon
Strip
Top sirloin
Ribeye
T-bone
Porterhouse
Flat iron
Tri-tip
Flank
Prime rib
Skewers
Veal
King cuts
However, Omaha Steaks also offers meal boxes, variety packs, bulk shipping, and plenty of other goodies. The Gourmet Stock-Up Package includes sirloin, filet mignon, chicken breast, other meats, and some side dishes. It will cost you a couple of hundred dollars, but for some, it's worth it.
Other options include everyday dinners, packs of sausages, chicken, pork, a huge selection of seafood, starters, sides, desserts, and wine. The quality of these items surpasses the quality you'll find at the grocery store, even the more affordable options.
Retail locations
Believe it or not, Omaha Steaks also has retail locations. The first store opened in 1976 in Omaha as a pilot. Before that, you could only order steaks at select restaurants and through the catalog.
In 1985, they expanded the retail shop to Houston. There are now more than 75 locations across the United States.
Pet food
Omaha Steaks also has a signature dog and cat treats after hearing that their customers were feeding steak scraps to their dogs and cats, and their pets were loving it. They now offer high-quality treats made from the same products they sell to their human customers.
Shipping and Delivery
Omaha Steaks packages its products to keep them fresh. Everything is frozen and shipped with dry ice. It started out with wax-lined cartons full of dry ice when they began to mail-order operations in 1952.
The design mimicked a refrigerator and kept the food stable during transport. When polystyrene and vacuum packaging became more readily available, they got rid of the wax-lined containers and started using these instead, but they kept the dry ice.
Other Alternatives to Consider
There are a lot of appealing things about Omaha Steaks. It's a family-owned company, it's been around for a long time, and it offers high-quality meat with tons of variety. However, there are other options. These are some of the best alternatives.

If you like giving your money to family-owned companies, then this is another great steak delivery service for you to try. They're based in Idaho and they deliver to some of the top restaurants in the area.
However, you can also get them shipped directly to you. Their most famous product is the American Waygu, which is something that Omaha Steaks doesn't offer. All meat is rated even higher than USDA Prime and of excellent quality.

Here's another company that's been around for generations. If you want to order from someone who knows what they're doing and worked hard to get there, it's another excellent option. They also offer more than just steak. They have pork, burgers, chicken, and fish.
They offer USDA Prime quality from Midwest farms, and you can order it either wet or dry aged. You'll also find a variety of American Wagyu.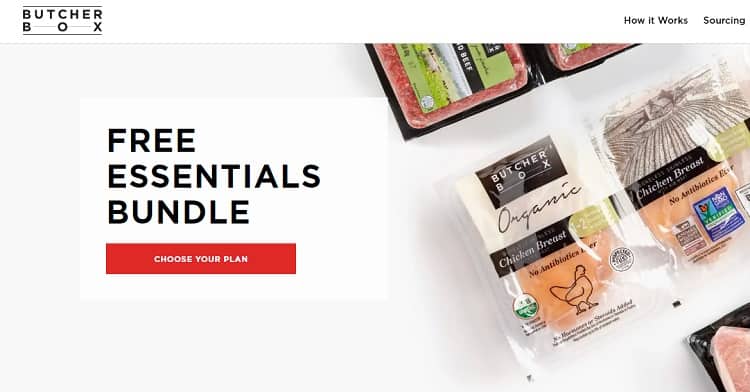 ButcherBox offers a steak delivery service based on the subscription box model. If you love steak and you want a monthly delivery of it without putting in all the extra work, this company probably has what you need.
Choose from one of their curated boxes or build your own, and it'll be shipped on time every month. Shipping is free and the largest box has enough meat in it for 24 individual meals. The contents of your box will change every month, making it more interesting than ordering things on your own.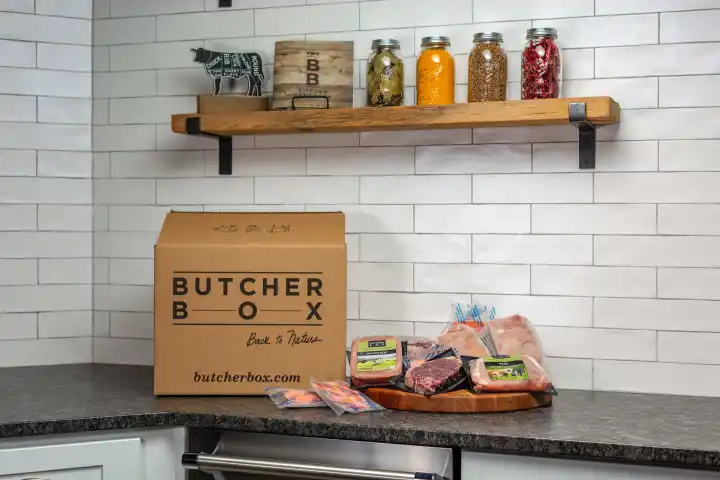 Meat Delivery Subscription | Butcherbox
ButcherBox delivers 100% grass-fed beef, free-range organic chicken, humanely raised pork, and wild-caught seafood directly to your door. Sign up today!
Check Prices
We earn a commission if you make a purchase, at no additional cost to you.

Crowd Cow offers grass-fed beef, which is something that many people are looking for. You won't have to wonder where your beef comes from, because it's all high-quality, treated humanely, and fed only the best diet.
Behind Crowd Cow are farmers and ranch owners who have a different philosophy about raising their meat. You have the power to choose your own meat from pasture raised to grain-finished.
You also select which farm your meat comes from, which gives you some insight into how the animal was treated and the mindset on the farm. However, prices for the same cuts of meat will vary from farm to farm.
Everything is frozen and vacuum-sealed, then shipped in a recyclable, biodegradable package. They also sell seafood, pork, chicken, and lamb as well as true Wagyu steak from Japan.
FAQs
If you still have questions about your meat or where you should get it, these frequently asked questions should help.
Question: What is so special about Omaha Steaks?
Answer: There's a lot to love about Omaha Steaks. They're a family-owned company, offering locally sourced meat from the Midwest, and they've been in business for over 100 years. This heritage alone makes them worth a try.

While their steaks aren't as highly rated as some other delivery service, they also offer a lot more affordable options and tons of variety. They go beyond steak to offer other types of meat, meal delivery kits, appetizers, snacks, and wine.

Plus, all beef is grass-fed and grain-finished, making it juicier and more flavorful, not to mention healthy for you.
Question: Is Omaha Steaks a good deal?
Answer: Generally, the quality you'll get with Omaha Steaks is only slightly better than what you'd find at a grocery store, but you'll pay more for it. That's because you're paying for the convenience of delivery as well as customized service.
For some, it's not worth it, but if you enjoy giving your money to family-owned businesses rather than big box stores, this is a great option.
Question: Are Omaha Steaks shipped fresh or frozen?
Answer: Just like any other steak delivery service, your meat will arrive frozen in packaging that keeps it frozen until you open it. They use dry ice in an insulated box, replicating what happens in your refrigerator.
Question: Which is better, Omaha Steaks or Chicago Steak Company?
Answer: Both companies offer locally sourced grass-fed beef. However, Chicago Steak Company has a more diverse product offering than Omaha Steak does. They also offer USDA Prime steaks, which are slightly better in quality than those from Omaha Steak.

On the other hand, Omaha Steaks are much more affordable than the Chicago Steak Company, and you can choose from a variety of other meal options as well as pre-packaged meal boxes.
Question: Why is Crowd Cow so expensive?
Answer: Crowd Cow works with premium farmers and ranch owners who raise the bar on meat quality. You can customize every detail of your order from how your beef was raised to the farm it comes from. You're paying for a more premium experience, although the quality of the meat is also very high.
Question: Is ButcherBox worth the money?
Answer: Most would say yes. They offer high-quality meats in a variety of different boxes, and everything is shipped monthly without you having to lift a finger. You can pick the plan that works for you and then enjoy it every time it arrives at your door.

There are different size boxes with the largest offering enough meat for 24 individual meals. For some, the monthly cost of the box is harder to stomach than a one-time shipment, but for others who eat a lot of meat on a monthly basis, it's worth the recurring cost to have it shipped. Plus, every delivery is a surprise.
Final Thoughts
Omaha Steaks is one of the most affordable steak delivery services with the most variety. While they don't have super premium cuts, they offer a family-owned approach to locally-sourced meat, and they go beyond steak.
The company offers plenty of other types of meat, snacks, appetizers, and wine as well as a variety of boxes and bulk packages.
Their heritage is something they're very proud of, and while they don't claim to be the best, they certainly offer great service, convenience, and affordability. Their steaks are delicious and definitely worth a try.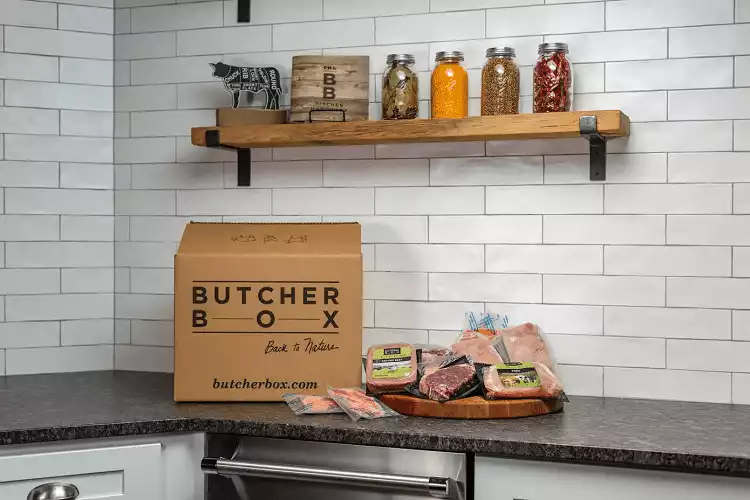 Try ButcherBox Now!
ButcherBox delivers 100% grass-fed beef, free-range organic chicken, humanely raised pork, and wild-caught seafood directly to your door. Sign up today!
Order now
We earn a commission if you make a purchase, at no additional cost to you.