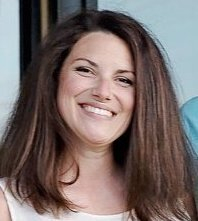 Latest posts by Sarah Caldwell
(see all)
If you're looking for online meat ordering and delivery, you have a lot of options and the competition is stiff. A company has to live up to or exceed your expectations to make it worthwhile. The quality has to be excellent and the price has to be right. This Stock Yards review will help you decide whether you should bother ordering or not.
What is Stock Yards?
This online meat delivery company specializes in USDA Prime steaks, but they also offer other meats like poultry, pork, lamb, seafood, and veal. It started as a local Chicago butcher shop in 1893. In 2000, the Pollack family sold Stock Yards to US Foods, and it's now part of the 1-800-Flowers Corporation family of brands.
Rather than being a family-owned company, they place more emphasis on both personal and corporate gift sets. They also have monthly subscription clubs. This includes the Steakhouse club that delivers steaks and chops monthly and the Stock Yards Club that offers steaks, chops, roasts, and ribs.
Stock Yards sells many different kinds of certified meats and offers both wet and dry aging. Wet aging involves letting the meat marinate in natural juices via a Cryovac seal. Dry aging involves maintaining a temperature-controlled environment where the meat sits to remove moisture and increase flavor.
Stockyards sells Certified Angus Beef, USDA Choice, and USDA Prime, and they claim to offer a 100% satisfaction guarantee.
The Menu
The extensive range of meat products includes beef, veal, lamb, sheep, poultry, pork, and seafood. They also have desserts. You can buy single pieces from the shop, purchase gift sets, or sign up for one of their monthly subscriptions.
Here are some of their most popular items:
Trim filet mignon
Barrel-cut filet mignon
Tenderloin tips
New York strip
Chicago cut bone-in ribeye
Tenderloin roast
Prime rib roast
Baby back pork ribs
Center-cut pork chops
Spiral sliced ham
Prosciutto Cotto ham roast
Cold-water lobster tails
Alaskan Halibut filets
Jumbo shrimp
Salmon Wellington
Bacon-wrapped scallops
Frenched veal rib chops
Frenched lamb rib chops
Rack of lamb
Lamb Porterhouse chops
Gourmet turkey feast
Steakburgers
Chicago beef franks
In addition, they also offer plenty of appetizers, sides, and desserts. Here's just a sampling:
Twice-baked potatoes
Black truffle and almond green beans
Lobster and Shitake mushroom puffs
Crab cakes
New York Signature cheesecake
Lemon strawberry cheesecake
Ultimate chocolate cake
Gourmet brownie assortment
Meat Quality
The quality of the meat you'll get from Stock Yards is on par with the price you'll pay, but it's ultimately not that spectacular. There are a variety of price ranges you can choose from, so you'll likely find plenty of options in your price range, but the cheaper you go, the less quality you'll get.
The meat isn't grass-fed, which is something most people tend to prefer. Whether you prefer it for the taste or the way the animals are raised, you won't find any of that here.
It's also not a family-owned business anymore, which means their attention is on sales and not necessarily customer service. You won't get the service here that you'll get from a family-owned business, but you may pay a little less, which helps compensate for that in some ways.
USDA Prime Ribeye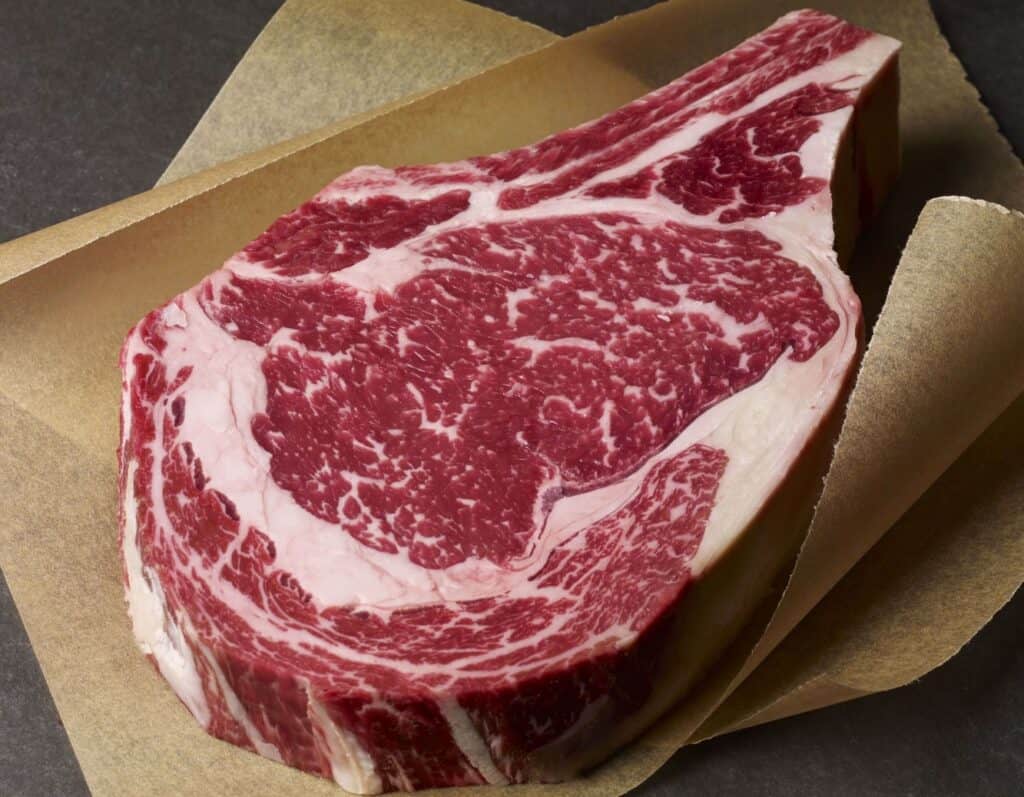 The Stock Yards 8oz ribeye is a great example of less than perfect quality. They say it's USDA Prime, and the marbling is gorgeous, but the meat itself seems to be flavorless. The tenderness is there, and if you don't overcook it, you'll have a lovely presentation.
However, the thickness (or lack thereof) on this steak makes it easy to overcook, and there's just not much there to brag about. However, it comes at a pretty low price, so you'll have to sacrifice something to save some money.
USDA Prime Filet Mignon
This 8oz steak is about double the price of the ribeye, so thankfully, the flavor is full. At the end of the day, all I'm really asked for from these places is a great steak, but your definition of great may differ from mine.
If you care about the presentation, the filet mignon falls short. And falls apart. It's so tender that attempting to grill it and plate it in one piece is nearly impossible. If you're paying big bucks for a steak like this one, sometimes it's nice to know you won't have to deal with this kind of a hassle.
USDA Prime New York Strip
This 10oz beauty is much better, and the price falls in between the two others. They taste great, the marbling is enough, and it's plenty juicy. If you can catch these steaks on sale, they're well worth purchasing more, but at regular price, they sit right at the top of their value.
USDA Choice Porterhouse
This is a huge 16oz steak for a pretty reasonable price, but considering that it's USDA Choice rather than USDA Prime, you might expect it to be of lesser quality. Interestingly enough, this USDA Choice monster is actually better than the USDA Prime offerings.
Every bite is tender, juicy, and full of flavor. You'll definitely want to finish it, although it feels bigger than 16oz. The value here is better than other Stock Yards steaks, but the quality of the meat is better overall, too.
USDA Choice New York Strip
This 12oz USDA Choice steak is also better than its USDA Prime counterpart. Plus, the USDA Prime strip is 2oz smaller and $10 more, so you decide. The flavor here is more robust, and it's much softer.
Stock Yards offers this steak in a steakhouse trim with just a thin line of fat running down the side, making the entire steak edible rather than having to throw out so much of its weight. The price is average, but the value is great and the portion is satisfactory.
Price
Once in a while, the pricing of a steak at Stock Yards is fair, but for the most part, everything is pretty pricey for the value they offer. A lot of the beef, veal, and seafood items are more expensive than a comparable offering somewhere else.
Most products in the pork section offer similar pricing to other websites and the subscription boxes also offer competitive pricing alongside other meat delivery subscriptions.
However, Stock Yards does occasionally offer discounts, so if you want to order something that you think is too expensive, keep an eye out for the next markdown.
Satisfaction Guarantee
Stock Yards says their guarantee is the strongest in the business, given that they have a complete satisfaction guarantee that states they will offer a refund or replace your item if you're not happy.
Their guarantee also has a substitution component. If you request a replacement and they're out of the item, they'll offer you an alternative that's of equal or greater value.
Customer Service
Because they're a corporate operation, their customer service is not as great as others. They tend to have long wait times and impersonal service. You can't expect too much from a family-owned business gone corporate. They simply don't have the same standards.
Alternatives to Stock Yards
When it comes to steak delivery services, there are plenty of other options worth considering. Stock Yards isn't the best, and whether you're looking for a family-owned operation, better quality, or a subscription box, here are some of your best choices.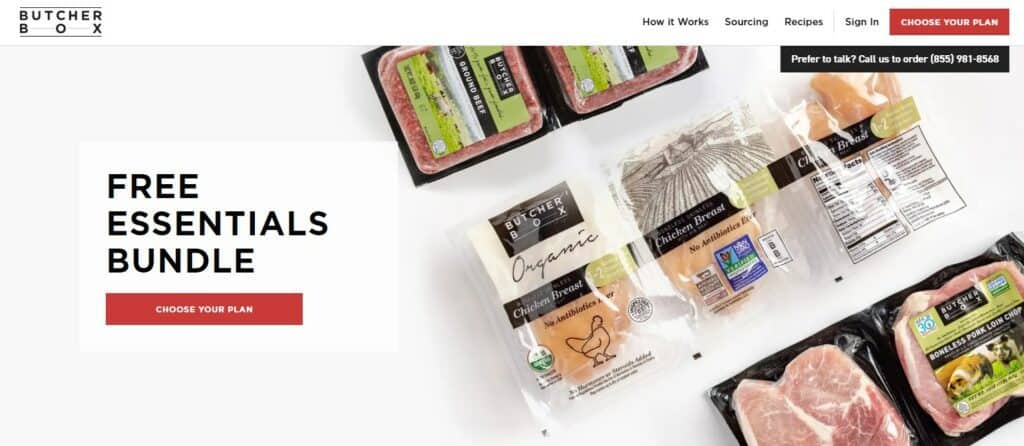 If you love meat and want to subscribe to a monthly box, ButcherBox is a fantastic option. They ship grass-fed beef that's rich and healthy. The meat is better for you, and they also have organic chicken, heritage breed pork, Atlantic salmon, and more.
The requirements for their meat are that it's humanely raised without antibiotics or hormones. The prices are reasonable and contain enough meat for 24-30 individual meals. They offer 11, 16, and 22-pound plans.
You can customize the meats you want to receive by picking the types you like best or choosing from a variety. You can also spread your deliveries out over 8 weeks instead of 4, with the option to pause or cancel at any time.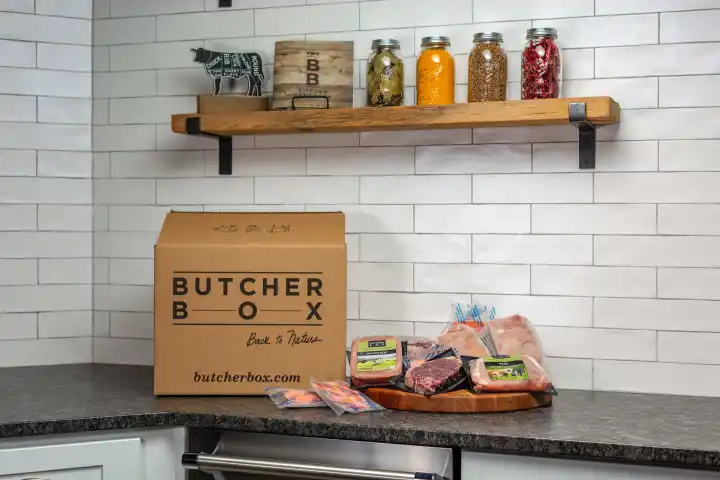 Meat Delivery Subscription | Butcherbox
ButcherBox delivers 100% grass-fed beef, free-range organic chicken, humanely raised pork, and wild-caught seafood directly to your door. Sign up today!
Check Prices
We earn a commission if you make a purchase, at no additional cost to you.
Omaha Steaks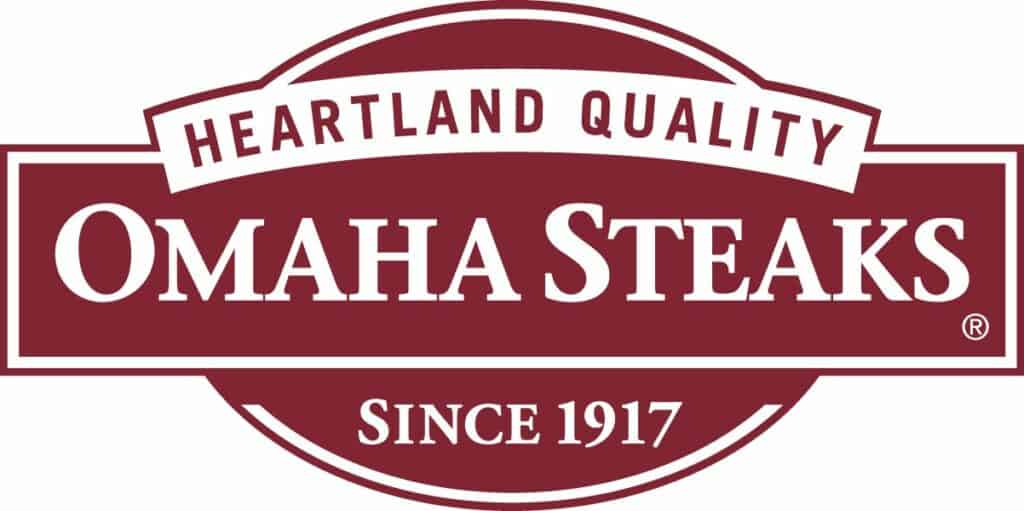 Omaha Steaks is the original meat delivery service. They've been in business for over 100 years, and they've been shipping individual cuts and subscription boxes for ages. They started as a family-owned butcher shop in Omaha, Nebraska, and they're still family-owned to this day.
The meat they offer has quality, but it's also one of the more affordable delivery services. They offer a huge variety of meats, complete meal packages, appetizers, sides, desserts, and even wine.
They focus on high-quality meats at affordable prices and they're always offering promotions to help you save money. The contents of your box will vary by month, but you'll get an excellent variety to try.
Crowd Cow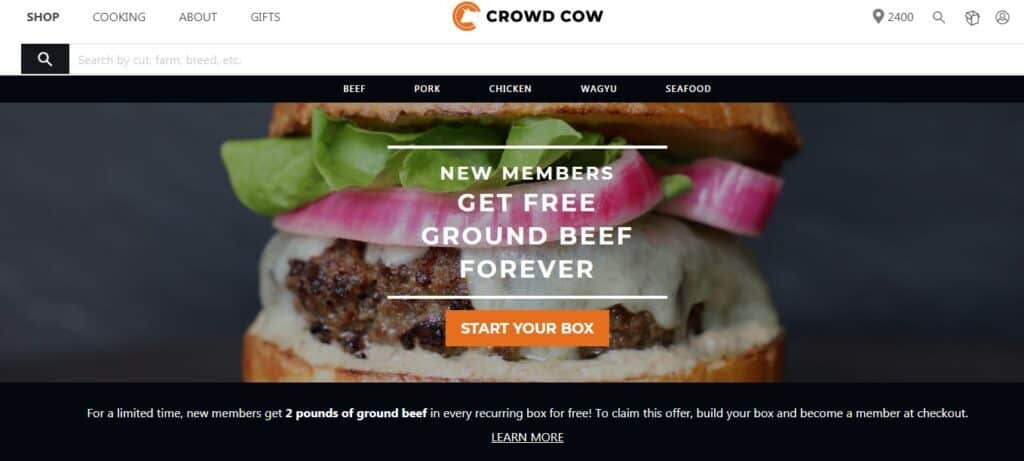 Crowd Cow focuses on partnering with independent farms for their selection. They have a huge assortment in their boxes, including one with ground beef, which no one else has right now.
They specialize in their premium Japanese Wagyu offering, which may be pricey, but the quality is out of this world.
Carnivore Club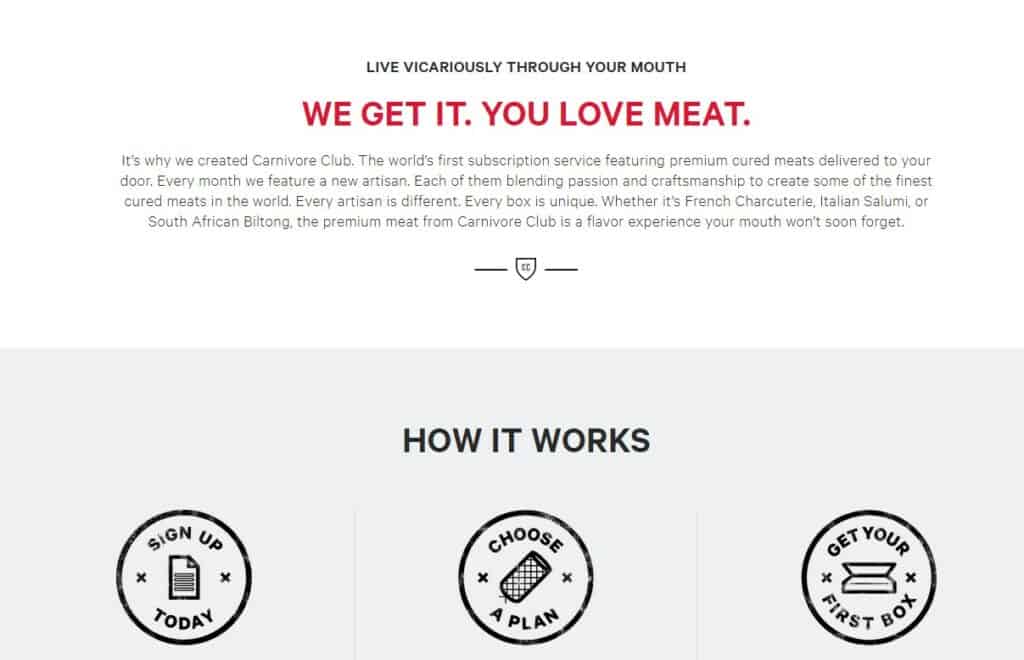 With Carnivore Club, you never receive the same item twice. If you're looking for variety, this is the box you want. You can't choose exactly what you receive, but everything is super high quality, and you'll get specialty items like jerky and salami.
They have a classic box and a snack box and the monthly subscription prices are very reasonable.
FAQ
If you're looking for a meat delivery service, there are a lot of options, which may leave you with more questions than you had hoped. These frequently asked questions should help you decide what you want.
Question: What is a meat subscription box?
 
Answer: A meat subscription box is delivered on a regular cadence. Most companies offer a monthly plan, but some allow you to space your deliveries out farther if you don't want it every month. Items are delivered to your home, and you may or may not get to customize the contents of your box.

A meat subscription service is different from online meat ordering delivery. Some of these subscription companies allow you to order from the shop and have it delivered, while others don't have subscriptions at all. They simply deliver what you order, when you order it.
Question: Do meat subscription boxes include fresh or frozen meat?
Answer: While every company is different, most of these companies offer frozen delivery for steaks, chops, seafood, and other cuts in order to keep your meat fresh. They each have their own way of packaging it, including dry ice or biodegradable packaging.

However, some boxes, like Carnivore Club's snack box, may not need to be refrigerated, because the meat has already been dried, cured, and vacuum sealed.
Question: What is the shipping cost for meat subscription boxes?
Answer: While every company differs, most companies offer free delivery of their meat subscription boxes. Check into it before you order to make sure you're willing to pay.
Is Stock Yards worth it?
Stock Yards isn't a bad company, but there are better options, no matter what you've been searching for. Quality isn't very predictable or consistent, and the prices tend to be too high for what you get.
They also don't offer grass-fed beef, making their meat worse for you than plenty of other options.
My suggestion would be to try something like ButcherBox or Omaha Steaks first to test the waters, then branch out to other services if you like what you try. Carnivore Club and Crowd Cow are also awesome options.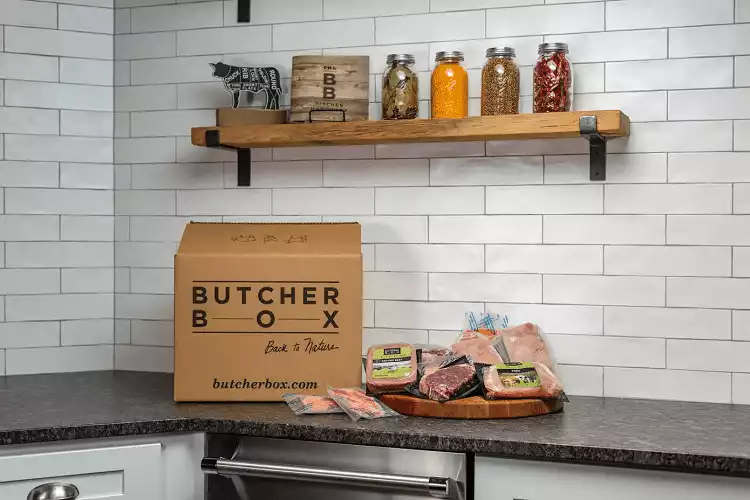 Try ButcherBox Now!
ButcherBox delivers 100% grass-fed beef, free-range organic chicken, humanely raised pork, and wild-caught seafood directly to your door. Sign up today!
Order now
We earn a commission if you make a purchase, at no additional cost to you.