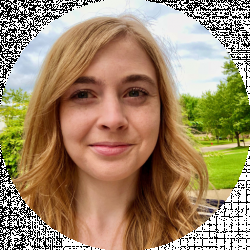 Latest posts by Erin Jamieson
(see all)
Sometimes the best dinners aren't served at a steakhouse but at home. That was true for me growing up, especially during the summer. While my family often opted for economical cuts of meat, every once in a while, we had something like filet mignon. And, buttery and tender as it usually was, there was also always a challenge: the quality of the meat wasn't always consistent. 
I was lucky to have parents who were excellent cooks and brought out the best flavors. But now, choices for buying filet mignon at grocery stores are even more limited. While filet mignon is a popular cut, what you find at your local grocery store isn't always the freshest or going to provide the optimal flavor filet mignon is known for. 
At the same time, meat delivery services continue to expand- and I was excited to see a fair number of options available for ordering filet mignon online. In this guide, I'll show you my top places to buy filet mignon online. They focus on flavor, quality, and customer service. You don't need to be a top chef to have a great steak dinner, but there are some pitfalls I want you to avoid. 
Bottom Line Up Front Summary:
At its best, filet mignon is a tender, delicious cut of meat. I love how versatile it is: since it's not quite as flavorful as ribeye, it can take on different flavors for a unique dinner or bbq- from buttery garlic to zesty. But if your local store doesn't have many options, ordering online is a great idea. My top delivery choices have high sourcing and grading standards. 

If I had to recommend one place to order filet mignon online from, it would be 44 Farms. While I love my other selections, a subscription isn't the best option for everyone- nor is everyone looking for Wagyu. 44 Farms is not fully organic, but it is both hormone and antibiotic-free. With USDA Prime and Choice cuts, you'll get a great flavor and the tenderness that filet mignon is known for. However, if you want an excellent meat subscription, Good Chop is my number one pick!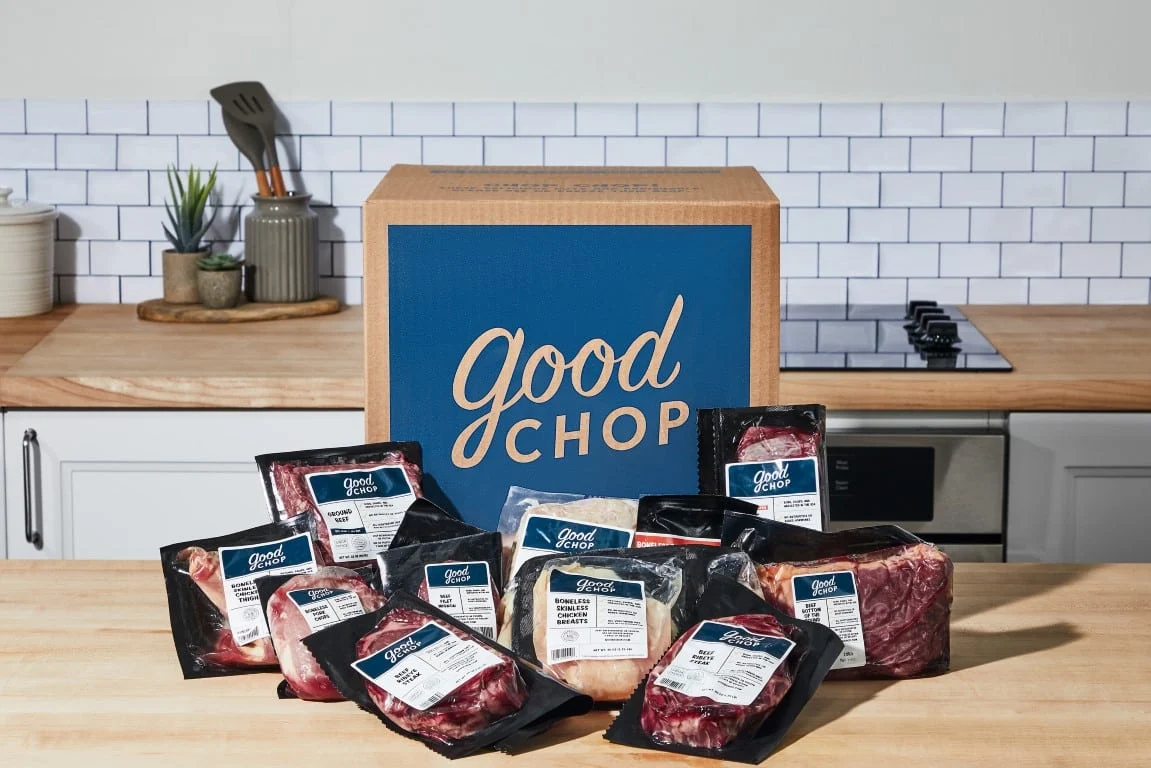 High-Quality American Meat & Seafood | Good Chop
Good Chop is a flexible meat subscription service that brings high-quality, American meat and seafood right to your door. Join Good Chop today to get $120 OFF high-quality American meat and seafood.
Get $120 Off Now
We earn a commission if you make a purchase, at no additional cost to you.
My Top Picks
My Selection Criteria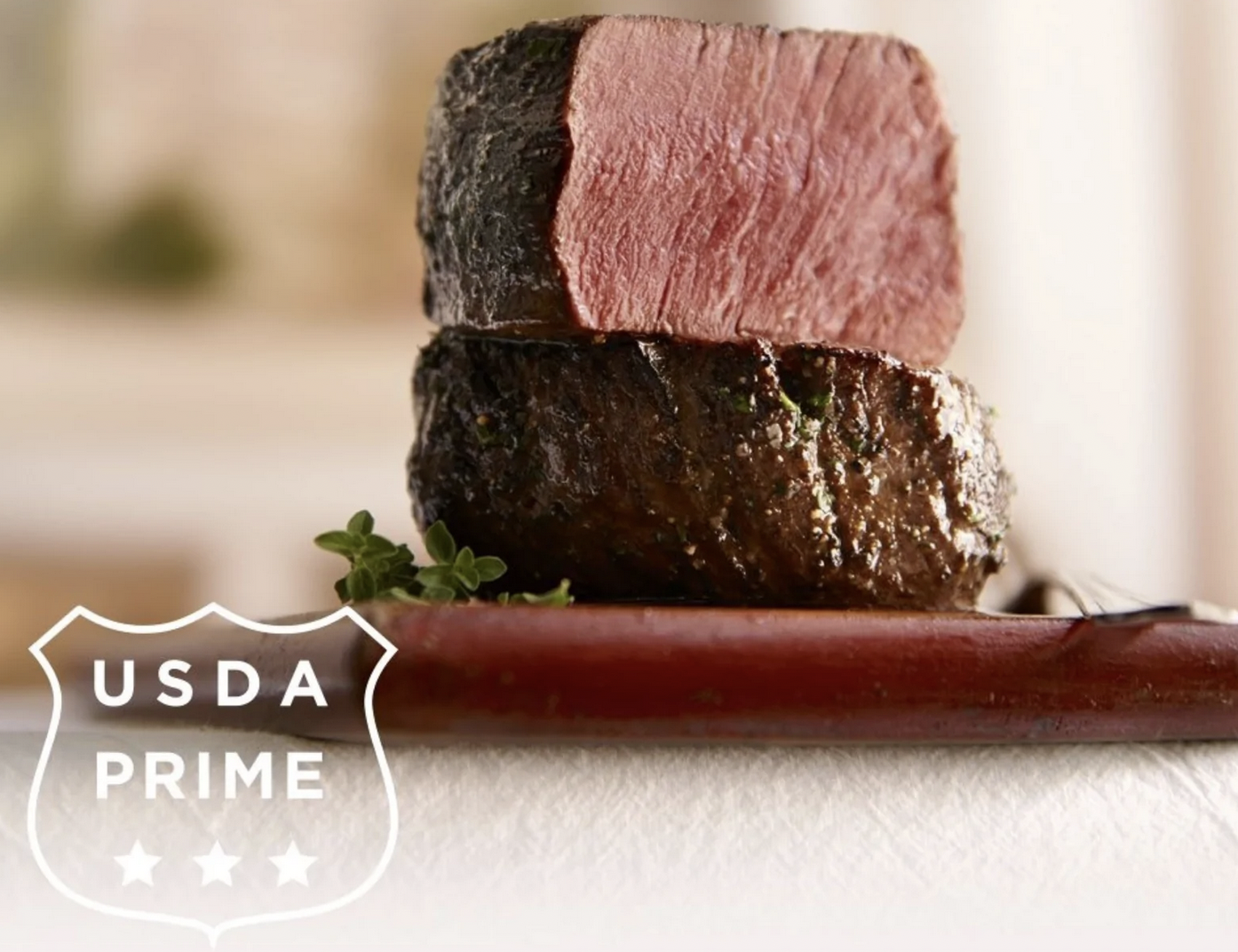 Filet mignon should have a melt-in-your-mouth texture. While some of that comes down to proper preparation methods, it also matters where you buy your filet mignon. If you simply want my top places to shop, scroll to my picks. But I'm sharing my buying strategies for a reason. These are the standards I followed as closely as possible to find great delivery options. My focus: quality, transparency, and customer satisfaction. 
Grading Standards
Grading standards for American filet mignon are quite important. While I don't think you need to opt for only the most premium grade possible, poorer grades- and/or lack of grading standards- mean you lose the tenderness that filet mignon is known for. For this reason, I selected companies that both disclosed grading criteria and had choices for highly-graded filet mignon. Here's what I look for: 
| | |
| --- | --- |
| USDA Grade | Description |
| Prime  | Top two to three percent. This is an excellently tender filet mignon with a good balance of muscle and fat. |
| Choice  | Top half of filet mignon. This is an excellent choice for saving a bit of money, though it will be slightly less flavorful and tender.  |
| Select  | This is the economical choice- and it's acceptable- but Select filet mignon is the lowest quality I'd recommend. It's considered good quality but in the lower half.  |
Wagyu grading is a bit differently- but I still looked for grading standards here as well. If anything, you're paying more for Wagyu, so knowing its quality is just as important. Like USDA grading for regular filet mignon, Wagyu grading gives you information about the color, firmness, fat, and lean meat ratios. For American Wagyu, you'll still see the same USDA designations, though there are high-quality options designated by Black and Gold grades. 
However, Japanese Wagyu of all kinds-filet mignon included- follows a different scale, with scores of Poor (1), Sub-Average (2), Average and Good (3-4; 5-7), and Superior (8 to 12). I looked for options rated at Good (5) or above. 
Sourcing Standards
I wanted to go beyond grading and look at the company and its selection process. That meant learning where their filet mignon is from and how animals were raised. The more transparency, the more confidence I had in the meat quality. While I didn't expect a company to meet all of these standards, I did want to see something that set them apart, including:
Pasture-Raised, with Room to Roam

Grass-Fed

No Hormones, Preservatives, or Antibiotics

Locally Sourced

Working with Smaller Ranchers

Selection and Sourcing Oversight 
Grass-finished is a good sign, too- though it's not akin to grass-fed.
Selection and Dry/ Wet Aging 
I considered the selection of filet mignon each company had, compared with competitors. I also took note of filet mignon that's been aged for at least seven days, preferably more. While not a must, aging helps develop flavor and is also instrumental in retaining tenderness. 
Frozen vs. Fresh
I wanted to provide options for all needs, so I am including both flash-frozen and fresh filet mignon. When carefully frozen and vacuum-sealed, filet mignon will still retain much of its tenderness. Fresh isn't convenient if you don't want to eat it right away. 
Shipping, Delivery, and Customer Service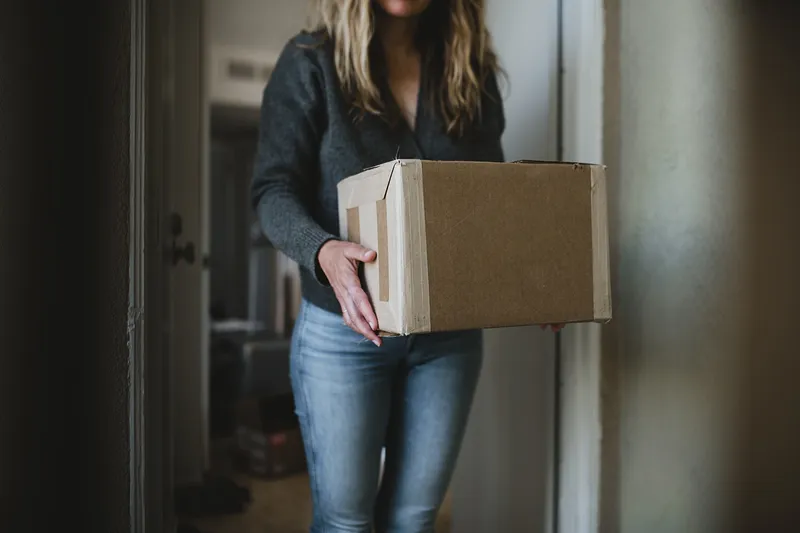 Of course, I don't want to neglect one of the most important factors: shipping and customer service. My selection of places to buy filet mignon online must be transparent about:
How shipping fees are calculated

Where they deliver/ when they deliver

Refund policies

Tracking 
I prefer companies that disclose how their meat is shipped. Gel packs, dry ice, vacuum sealing, and insulated packages are all good signs. For customer service, I required that all of my selections had at very least an email- but preferably a phone number, online chat, and physical address. 
Finally, I checked the company's reputation through external reviews. I wanted to only recommend companies that I'd feel comfortable ordering filet mignon from. 
Best Filet Mignon Delivery: My Picks 
Here are my top places to buy filet mignon online. As a disclaimer, there are cheaper places to buy filet mignon from. If you only care about getting meat as cheap as possible, places like Amazon and Costco often have deals. But my focus was on quality sourcing, specialty companies, and solid customer service. Following my selection criteria (see above) as closely as possible, these companies offer excellent buying options for filet mignon. Whether you're planning on grilling, searing in a cast-iron skillet, or broiling for a bbq, these companies will help you prepare a delicious dinner.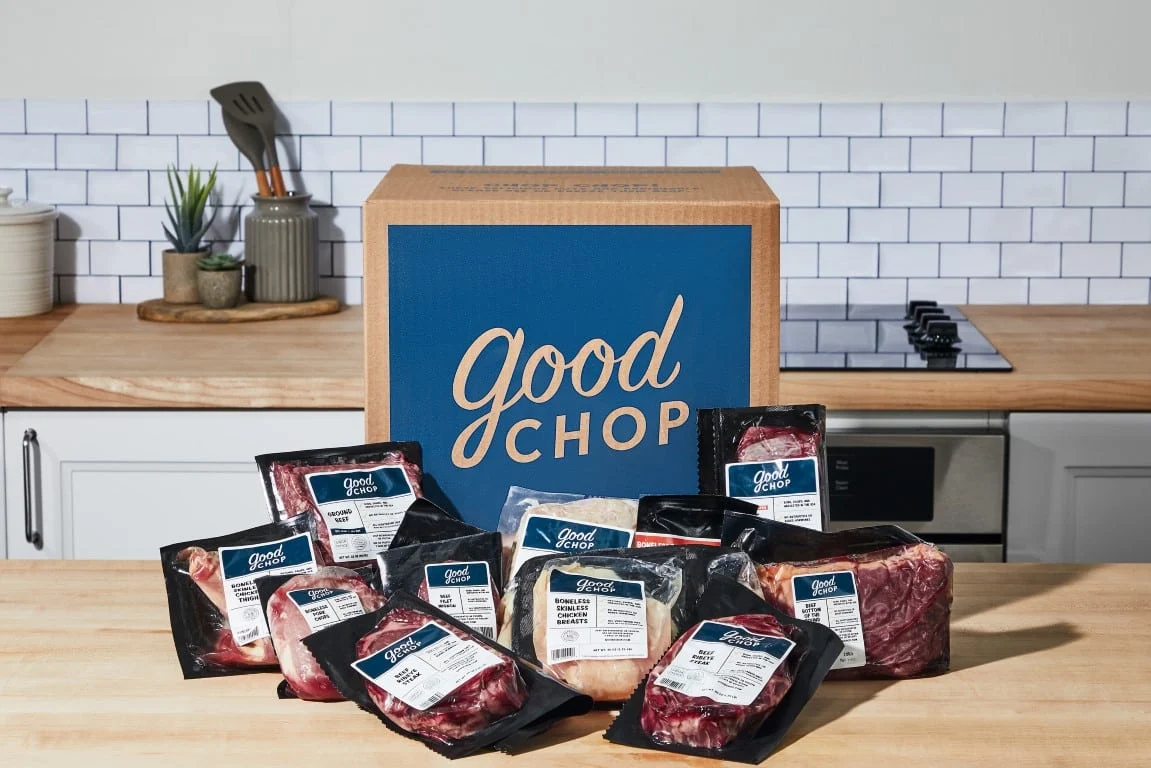 High-Quality American Meat & Seafood | Good Chop
Good Chop is a flexible meat subscription service that brings high-quality, American meat and seafood right to your door. Join Good Chop today to get $120 OFF high-quality American meat and seafood.
Get $120 Off Now
We earn a commission if you make a purchase, at no additional cost to you.
When I reviewed Good Chop, I was honestly impressed with the quality of their meat, their standards, and their excellent delivery. If you want a filet mignon with a subscription option, Good Chop is your best choice. 
You might want a subscription if you want a regular source of meat without worrying about shopping for it every month. But unlike many subscription options, it's quite flexible. Choose from medium or large boxes to be delivered every four weeks- and you can pause or cancel anytime. In each box, you'll get a selection of hormone and antibiotic-free meat. 
I love that you can assemble the boxes with exactly the cuts you're interested in, including grass-fed filet mignon. The filet mignon is sourced from Angus beef that's Prime and Choice graded and raised in the United States. Sign Up Here.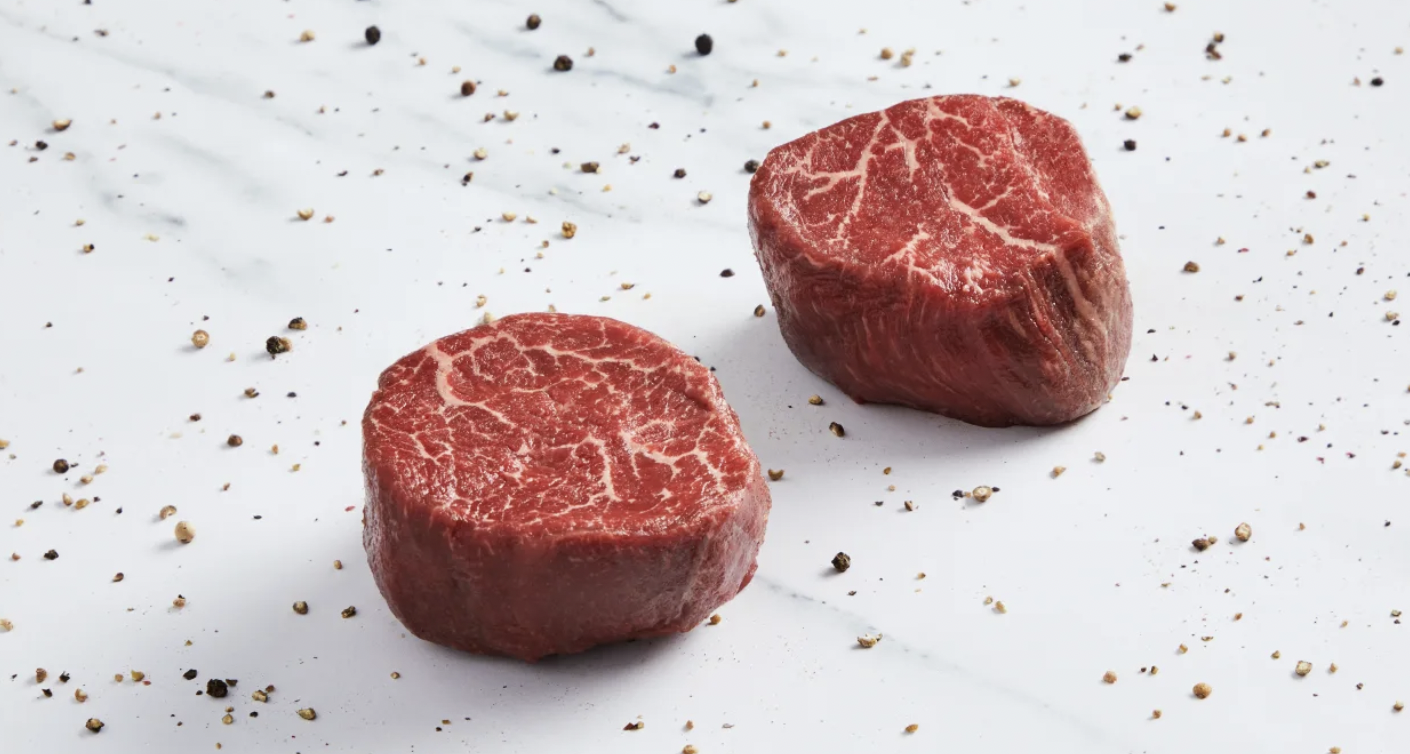 Pros
Flexible Subscription Options

Grass-Fed and Hormone Free

Eco-Friendly and Insulated Packaging 
Cons
Exact Sourcing Location Not Disclosed

By Subscription Only
Have you tried filet mignon and want something just a little different? Snake River Farms delivers American Wagyu with higher quality standards and better selection than most anywhere else. American Wagyu comes from a cross-bred Wagyu and Angus and is a slightly more affordable option but still exceptional in both flavor and tenderness. 
The selection of American Wagyu filet mignon from Snake River Farms is all Black or Gold graded, hand-cut, and hand-trimmed. Snake River Farms oversees three herds of cattle and has far more oversight than most companies. They carefully survey how cattle are raised, fed, and cared for. I love their passion for what they do- but it's the careful care placed into shipping that fully sold me. Filet mignon- or anything you order- will be delivered in a reusable thermal bag with dry ice and an insulated cooler. Shop Here. 

Pros
Black and Gold Grade Wagyu

Production Oversight 

Excellent Selection
Cons
Not Certified Grass Fed

More Expensive 
Organic Prairie
It's hard to find certified organic filet mignon that'll deliver to you, but I'm happy to recommend Organic Prairie. As the name suggests, all of their meats are certified USDA organic. That means no antibiotics, hormones, or preservatives. Animals are raised on pesticide-free farms and free to roam pastures. Their higher standards for animal care caught my attention, as well as high praise from other customers. 
Their filet mignon comes in petite, 4-ounce steaks, which are flash-frozen at peak freshness, then individually vacuum sealed. Buy Here.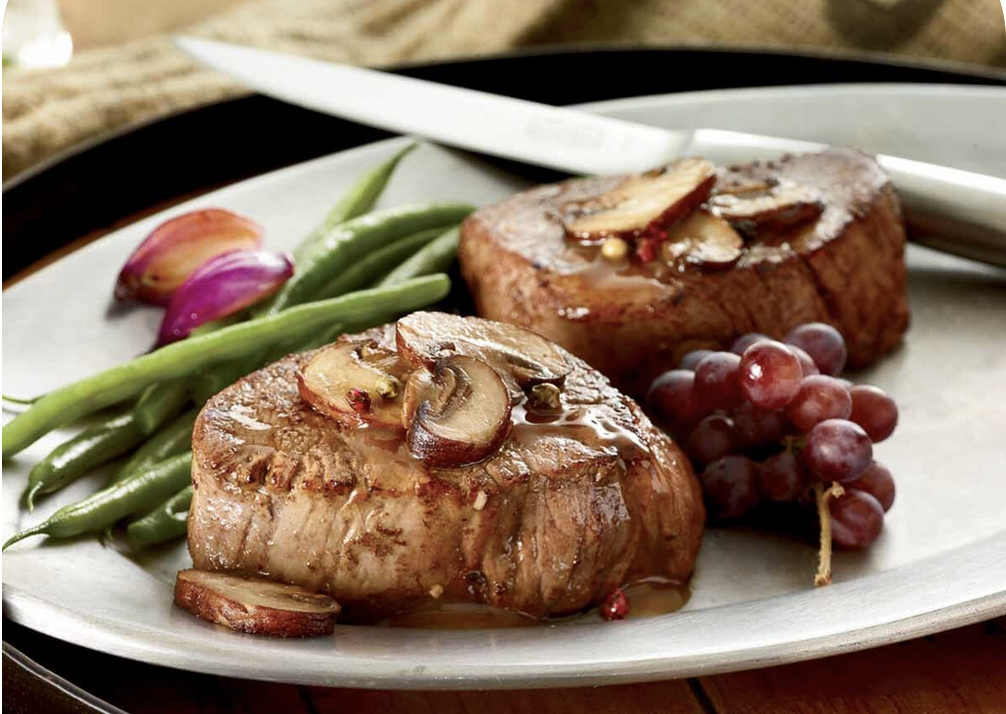 Pros
USDA Organic

Humanely Raised

Vacuum Sealed for Peak Freshness
Cons
A Bit Expensive 

Only 4 Ounce Options 
44 Farms 
Maybe you're looking for filet mignon delivery because your local store doesn't have a great selection of regular USDA Prime. If that's true, you may want to consider buying from 44 Farms. 44 Farms has one of the best selections of USDA Prime filet mignon steaks, as well as a few Choice options if you want to save money. I also like their options for other quality USDA individual steaks and bundles. 
But it's the company mission that fully sold me. While a larger company, 44 Farms retains values passed down the family. All meat comes from American-bred Angus and Black Angus cattle, with oversight. I was happily surprised to learn that their meat is also entirely free of both antibiotics and hormones. Shop Here. 
Pros
USDA Prime and Choice

Hormone and Antibiotic Free

American-Bred Angus and Black Angus
Cons
Not Grass-Fed

2-Day Shipping Only (Insulated, Dry Ice) 
Grand Western Steaks
It's very unlikely that you'll find Wagyu at your local store- and Japanese Wagyu is even less so. If that's what you're after, Great Western Steaks could be your go-to for truly exceptional filet mignon. Japanese Wagyu has a higher ratio of fatty acids and packs in more flavor. This Grade A5 Wagyu filet mignon comes from Kyushu Island (Japan). It's pasture-raised and vacuum-sealed for optimal flavor. 
While Grand Western Steaks is a large company, nearly all of its meat meets high grading standards. You'll receive your filet mignon in a reusable insulated cooler and receive it in just one business day. They also offer full refunds and have transparent policies for all customer service needs. Buy Here.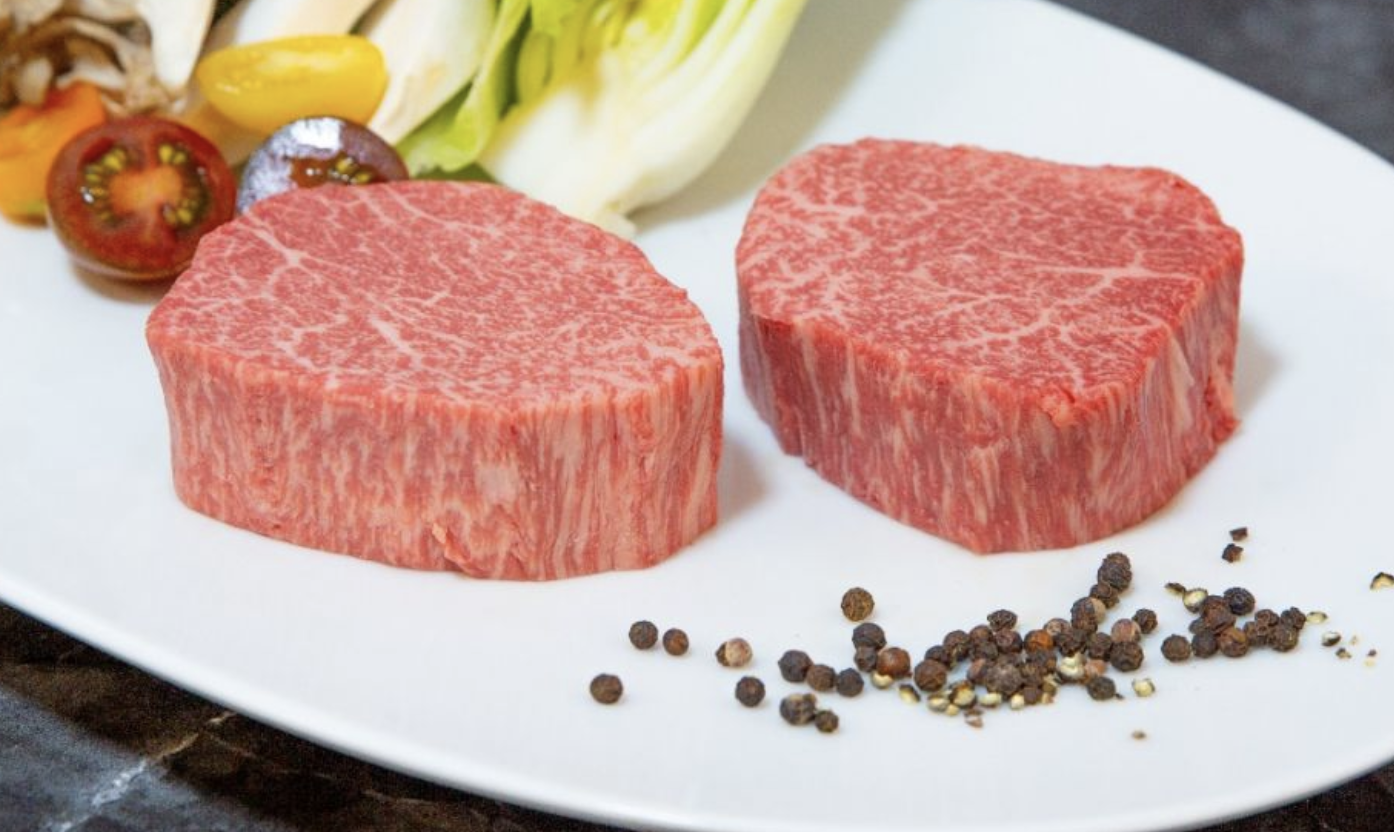 Pros
A5 Japanese Wagyu

Pasture Raised

Refund Guarantees
Cons
Expensive (But Not out of Normal Range)

Not Certified Hormone or Antibiotic Free 
Frequently Asked Questions
Question: What is the best way to cook filet mignon?
Answer: Filet mignon can be cooked in a cast-iron skillet, broiled in the oven, placed in an air fryer, or grilled. Grilling is the best option, followed by pan searing. Even broiling or an air fryer can work- but a lot comes down to proper temperatures and preparation methods. File mignon should be seasoned before any of these cooking methods. If you're grilling, lightly brush your steak with olive oil. Even seasoning as simple as salt and pepper or some herbs will enhance flavors- however, in most cases, filet mignon won't require a marinade. Try simple recipes, to begin with, like Easy Grilled Filet Mignon, Pan-Seared Filet Mignon with Herb Butter, or Broiled Filet Mignon. 
Question: Is filet mignon healthy?
Answer: Filet mignon, like all cuts of steak, is red meat. While there are some disagreements, most nutritionists and dieticians recommend eating red meat no more than two to three times a week for the average person, and preferably less. However, filet mignon does have health benefits, especially compared with fattier cuts of meat. It's a good source of protein, iron, zinc, and vitamin B12. Filet mignon is a leaner meat, as well as lower in cholesterol than many other red types of meat. One 3-ounce serving has about 230 calories, 15 grams of total fat, and 22 grams of protein. 
Question: Why is my filet mignon tough?
Answer: At its best, filet mignon is one of the most tender cuts of meat. So if you're filet mignon is tough, there's one of two possibilities: you either cooked it at too high of a temperature (most likely) or bought a very poor quality cut that's not truly mignon. Filet mignon is best when it reaches an internal temperature of up to 140 degrees. If it's cooked well beyond that, the fibers start to break down. But it's not just doneness. Filet mignon should be grilled at around 145 degrees Fahrenheit. Cooking it too high and too fast will result in a sub-par steak. 
Question: How do I order filet mignon?
Answer: We all have our individual preferences for how we like steak done. So while you're free to order- or make- filet mignon the way you like, it's best medium or medium-rare (with an internal temperature of about 130 to 135 degrees Fahrenheit). And if you're worried about ordering raw or frozen filet mignon, the trick is to check the company's reputation and filet mignon sourcing. 
Final Thoughts
Filet mignon is one of the most popular cuts of steak, and for good reason. If you love a tender steak with a melt-in-your-mouth texture, it's worth buying the best quality possible. While you can buy filet mignon at your local store, as you can see, some online delivery options go above and beyond for sourcing and quality standards. Hopefully, one of these places will inspire you to order filet mignon for your next gathering or just for yourself. And if you're not sure how to prepare it, take a look at my links to simple filet mignon recipes above. You can also reverse pan sear filet mignon or even pop it in the air fryer. 
Final Recommendations 
But even if you've had filet mignon countless times, it's difficult to decide to order online. Filet mignon is expensive enough in stores, and with a service, you'll be paying for the service itself and possibly shipping. With all that in mind, make your decision based upon both what fits your budget and also provides high-quality filet mignon. 
If you can't decide, I recommend buying filet mignon online from 44 Farms. As much as I love seeing fully organic options, 44 Farms strikes a balance between quality and value. Their filet mignon is USDA Prime or USDA Choice and entirely free of both hormones and antibiotics. And if you want a great meat subscription, Good Chop truly delivers on taste and product quality. 
Exclusive Offer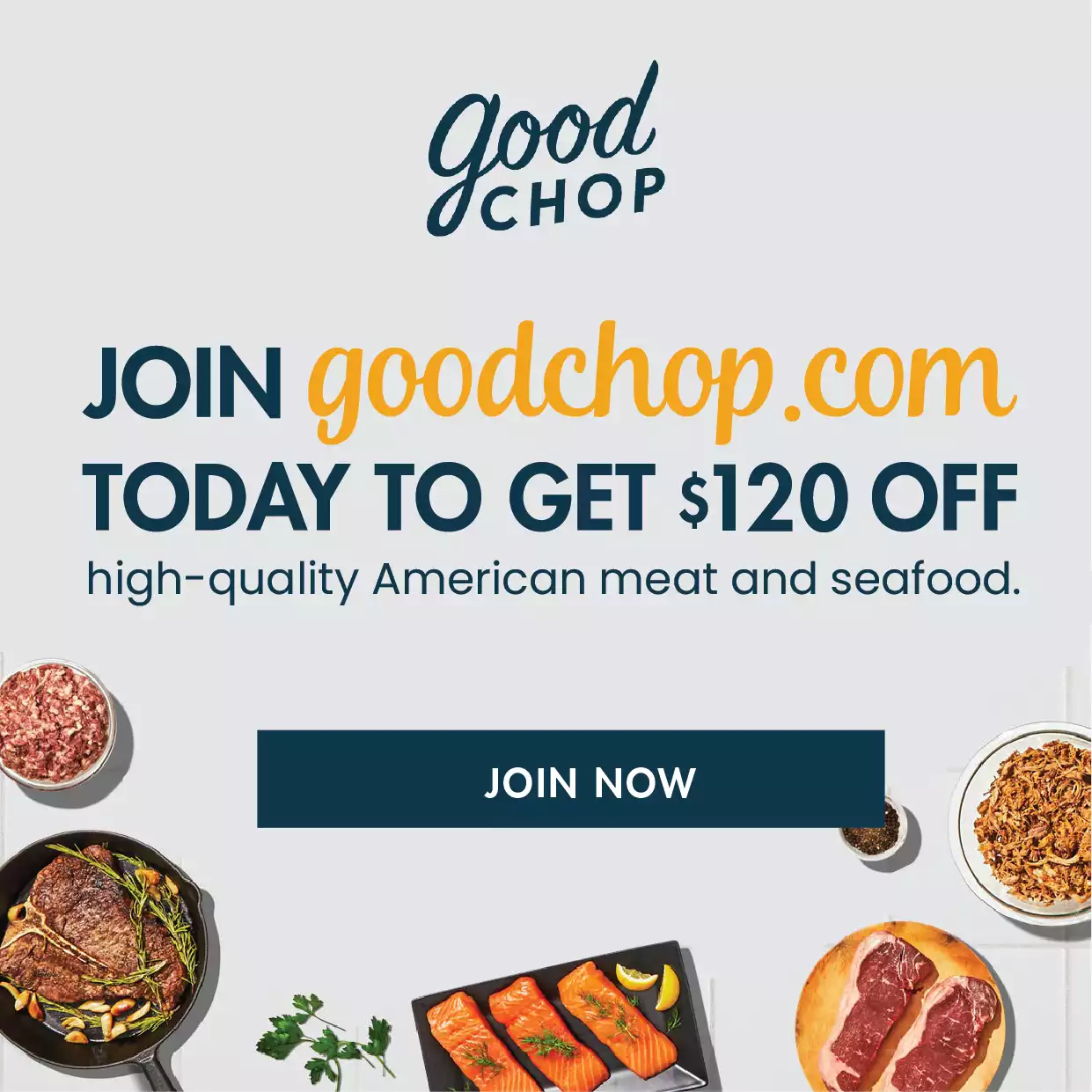 Looking for more interesting readings? Check out: