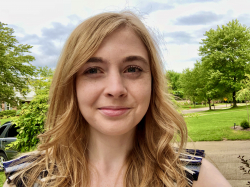 Latest posts by Erin Jamieson
(see all)
Holy Grail Steaks Review
Pros
Unique, signature, premium cuts, including Wagyu

Organic, grass-fed, and carrot-finished options

Higher sourcing standards than many competitors
Cons
Shipping concerns

Mixed consumer reviews 

Pricey 
You've heard of grass-fed beef, and chances are you've heard about mail-order steaks from popular companies like Omaha Steaks and Kansas City Steaks. But Holy Grail Steaks is making news as the exclusive online retailer of Santa Carota beef. That, combined with other claims, led me to review this compelling mail-order steak company.
The announcement is just the latest trick up the Holy Grail Steak Company's sleeve to offer unique and superior steaks vs its competitors. This beef is not only grass-fed but also carrot finished. The 95 percent carrot diet reduces saturated fat concentration and increases nutrients, such as B12 and beta carotene. 
The beef is also organic, non-GMO, and raised without hormones. But it's the flavor that's caught attention. A rich, unique flavor makes Santa Carota steak stand out. It's been served in Beverly Hills and even Gordan Ramsey's restaurant in Las Vegas. 
And now, Holy Grail Steaks is the only place you can buy it online. But that's just the tip of the iceberg for what Holy Grail Steaks offers. American, Australian, and Japanese Wagyu, prime Angus, and kurobuta pork are just a few stand-outs. But is this premium steak delivery premium– or a waste of money?
I'll investigate that and tell you what you need to know– from selecting a great steak and steak company– to the pros and cons of ordering from Holy Grail Steaks. 
How do you pick a good steak?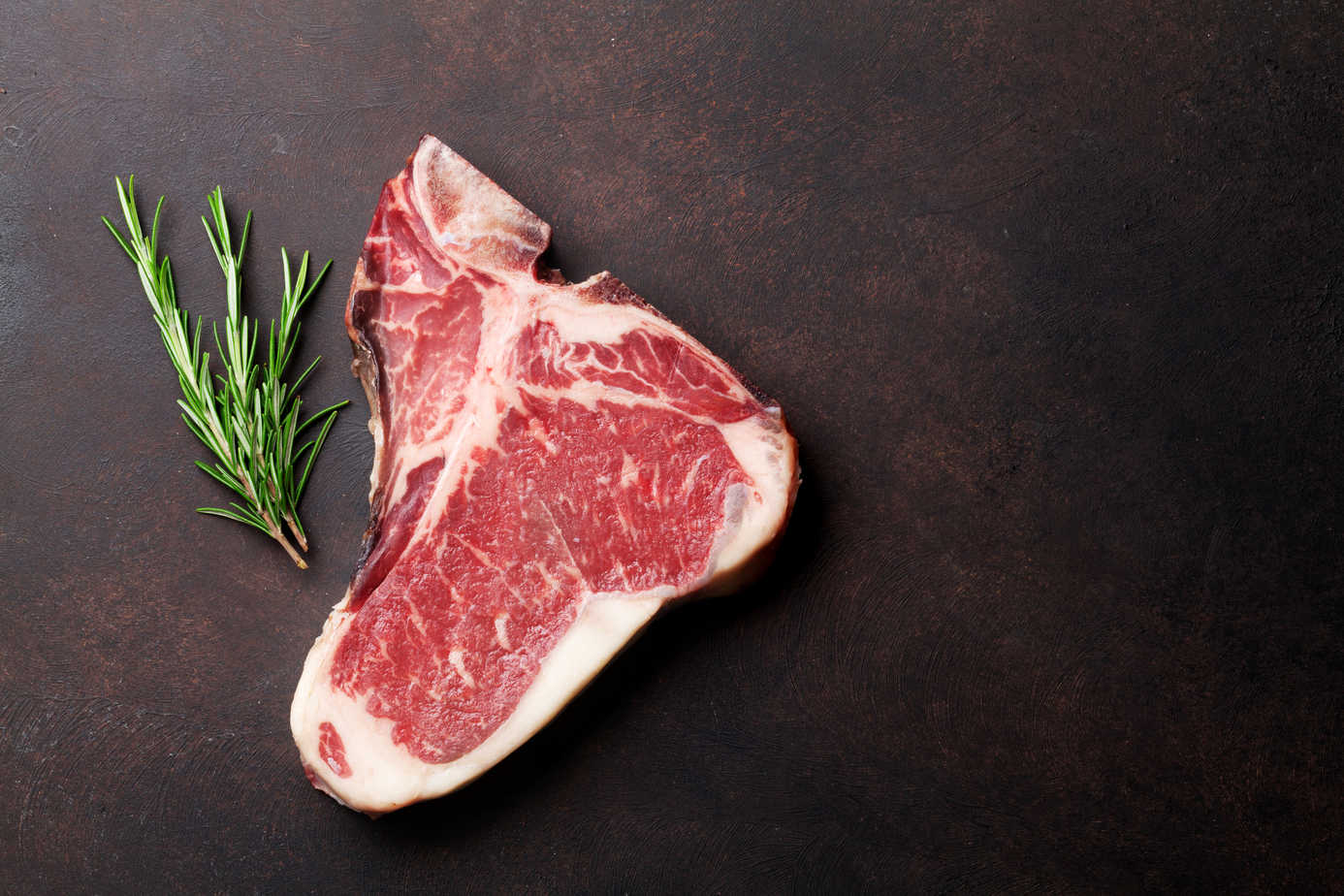 Before you even think about ordering from Holy Grail Steaks, I want to discuss what goes into selecting the best steak for you. From price to grading and factors like tenderness, here's what I always recommend thinking about before placing an order– or even picking up a steak at your local butcher or grocery store. 
What is the highest grade steak in the United States?
Not all steak is graded. In the United States, you'll know a steak has been graded if it has a USDA certification. USDA gradings are dependent on factors such as fat marbling, tenderness, aging, and fat to muscle ratio. The highest grade is USDA Prime, followed by USDA Choice and USDA Select. All are suitable steaks- and likely better than those that are not graded. However, there is a fairly substantial difference between USDA Prime vs USDA Select.
| | |
| --- | --- |
| Grade | Description |
| USDA Prime | The top 2-3 percent of meat on the market, and the most flavorful. USDA Prime beef has flavorful marbling and supreme tenderness.  |
| USDA Choice | USDA Choice is a great option if you want to save a little money. This makes up around 50 percent of graded beef and has flavorful but notably less marbling. It's still excellent meat but slightly less succulent and tender.  |
| USDA Select | USDA Select tends to be lean with little marbling. This type of meat is best for marinating and barbequing. You have to be careful in preparing this meat, but it can still be flavorful if done correctly.  |
What is the best grade of steak in Canada?
You'll also come across a different grading system for meat from Canada. This grading system uses letters to indicate the quality of meat, as well as one grade above. This system is based on similar qualities but rated differently. 
| | |
| --- | --- |
| Grade  | Description |
| Prime  | Once again, Prime stands for the best meat. About 2 percent of meat on the market has the same marbling and tenderness as the US rating system.  |
| AAA | AAA beef has present marbling but is less flavorful than Prime. This makes up the top 50 percent of beef. |
| AA  | At this level, there is some, but only minor marbling. It can be trickier to cut this meat and it should be seasoned accordingly.  |
| A | This meat is not going to provide a succulent meal. There's little to no marbling, and it tends to be tough and not flavorful. This makes up about 3 to 4 percent of beef sold.  |
What's the most tender steak?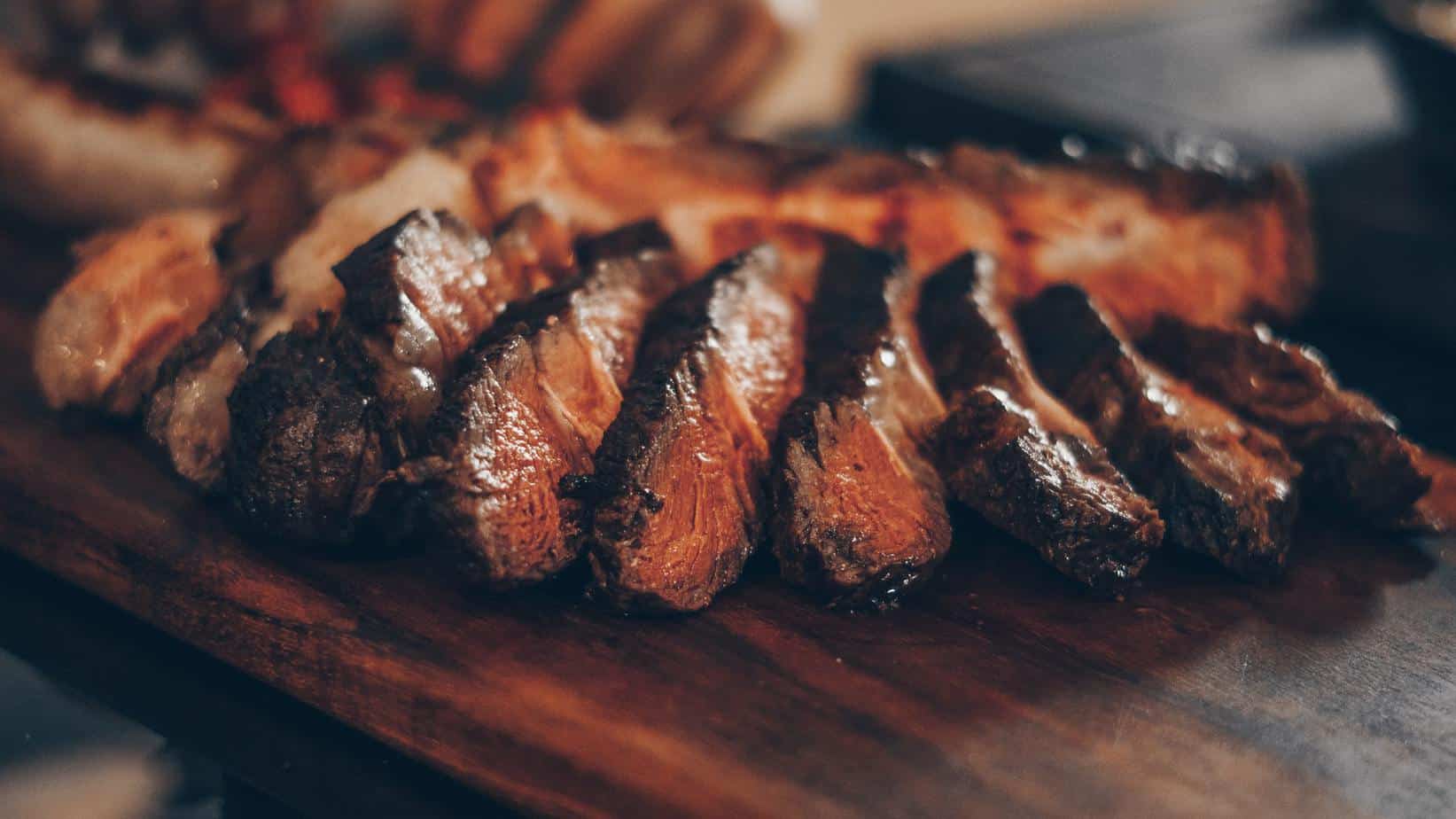 USDA Prime Filet Mignon is amongst the most popular tender steaks. When prepared well, it has a delicate buttery texture. While it's lean meat, it has a succulent quality that makes it a great steak for entertaining. 
What is the best-tasting steak in the world?
As you can imagine, there's some debate as to what the best tasting steak is– and that does depend on personal preference. At the same time, Wagyu is often named in the top spot. Wagyu beef is known for its luxurious marbling, accompanied by tenderness and a melt-in-your-mouth flavor. Originally from Japan, there are now Australian and American varieties sold as well. 
Japanese Wagyu also happens to be one of the most expensive and rarest steaks in the world. 
What are good grilling steaks?
Many steaks are suited for grilling. What you want to look for is a steak that is neither too lean nor too fatty. Lean meat is especially suited for slow cooking methods. If your meat is too fatty, it may not grill evenly. Ribeye, filet mignon, strip steak, top sirloin, t-bone, porterhouse, and picanha are all great options for your next grill out. 
Can you safely order steak online?

Ordering steak online may be new to many. Ordering something as perishable and expensive as steak can be stressful, but the good news is that you can order steak safely online. The key is to understand what good signs– and red flags to look out for. You also need to have clear expectations as to why you're buying steak online to determine if it's the best option for you. 
Are online steaks worth it?
Ordering steak online has a few benefits. The clearest benefit is a greater selection of steak cuts you may not otherwise find. You'll also have more options for specialty cuts and specialty meat, such as organic, grass-fed and humanely raised. At the same time, ordering steak online means you can't inspect it beforehand, and you'll also pay a bit more. Even companies that claim to offer free delivery factor those and other costs into the price. 
What company delivers the best steaks?
To find the best company for steak delivery, look beyond the name and into the company's policies, ratings, and transparency. Usually, people will list off well-known names such as Omaha Steaks– and while some of those companies do have merit, you might be missing out. I look to see if there's sourcing and grading information for their steaks, as well as for the overall variety and quality of the selection. Companies should have clear policies about shipping, handling, and filing complaints. They also should have an established history, preferably through positive customer reviews and a Better Business Bureau profile. Pricing, different buying options, and a commitment to excellent customer service are important for any steak delivery company. 
Is Holy Grail steak good?
The Holy Grail Steak Company makes some bold claims as a leader in exclusive steaks and premium cuts. Alongside its new option for carrot-finished beef, the company is said to be inspired by expensive, exclusive steakhouses– but longing to offer an even finer selection to more consumers. Comparing their beef to terroir wine, there's an emphasis both on quality and location. According to the company's mission statement, that results in flavorful but also "humanely sourced" cuts. But I wanted to take a deeper look at exactly what the Holy Grail Steak Company is– and who's behind it. 
Who owns Holy Grail Steaks?
Cameron Hughes is the CEO of the Holy Grail Steak Company, and this is where the comparisons to wine make more sense. Hughes launched the Holy Grail Steak Company in 2018 in hopes of curating the finest and most exclusive steak– and making them available to more consumers. But this wasn't his first venture, nor the only credit to his name. Hughes is the owner of Cameron Hughes Wine, a selective wine delivery service that offers wine from Washington, Oregon, California, and imported wine. Thus, he took the same concepts: convenient delivery with luxury selection. 
Where is Holy Grail Steak located?
The Holy Grail Steak Company is situated in San Francisco. Their contact address is 251 Rhode Island Suite 207, San Francisco, CA 94103-5168. They can also be reached via phone at 877-465-9475 or via email at [email protected]. The more contact information, the better, as some meat delivery companies provide rather limited information. 
How does shipping and handling work for Holy Grail Steaks?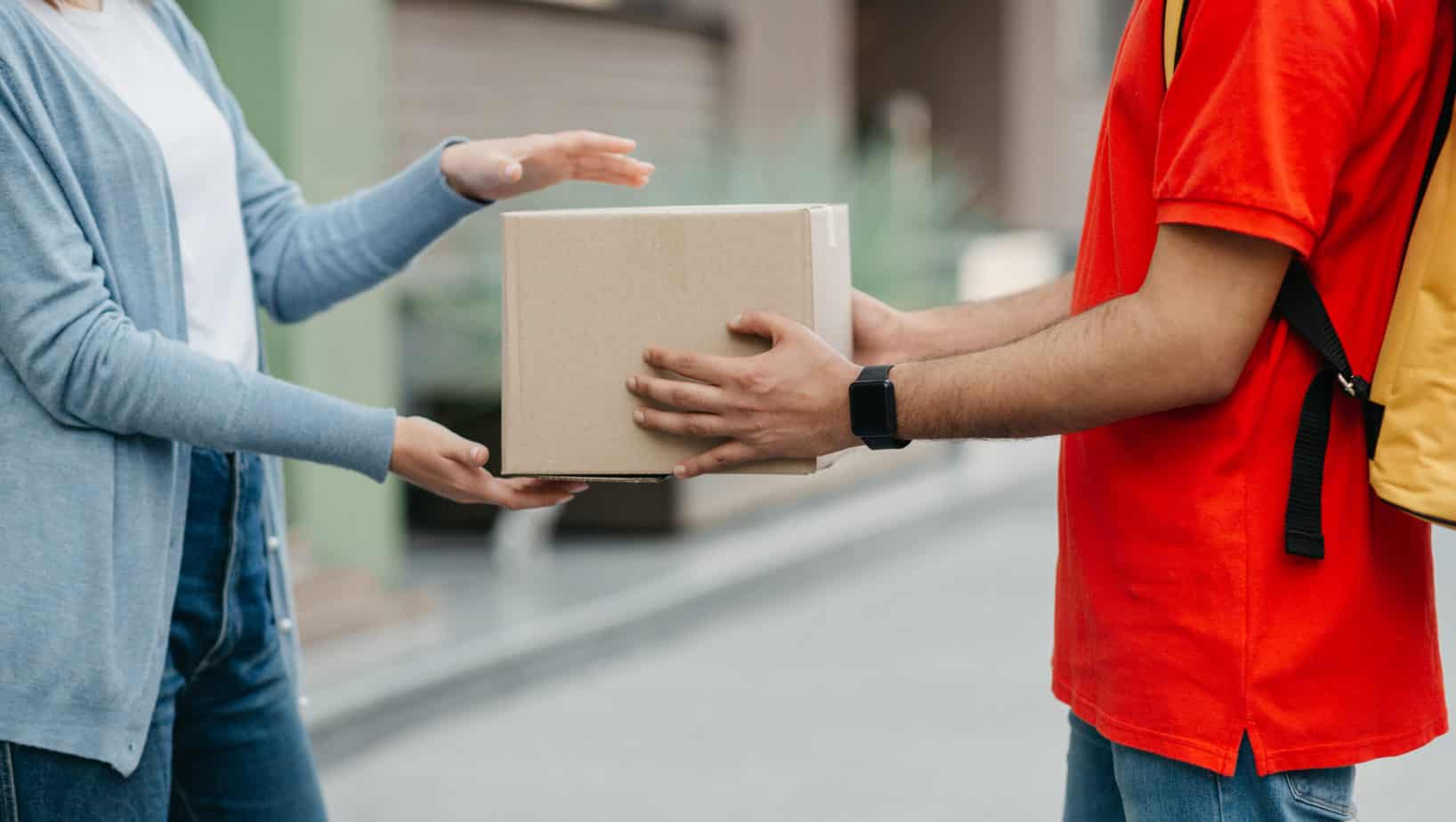 No matter how excellent the selection of steak is, it's very important to look into shipping and handling policies. As meat is highly perishable, you want to make sure it'll arrive safely– and you also should factor in any additional costs. Luckily, they are very transparent about their services. 
How are steaks shipped?
After steaks are aged and cut, they're vacuumed-sealed and blast-freeze. Blast freezing is an excellent way to preserve the flavor and tenderness of the meat and ship it safely. While frozen meat may get a bad reputation, and while it's not quite the same as fresh, I can attest to this method of preparation of ensuring peak freshness, despite being frozen. The meat arrives at your door with ice and recyclable packaging. 
How do you defrost Holy Grail Steaks?
All meat should be defrosted in an ice bath for one to two days. Quick defrosting is advised against, as it can mar the texture and flavor of the steak. You should receive your steak within 1 to 3 business days unless you opt for overnight shipping. 
How much does shipping cost?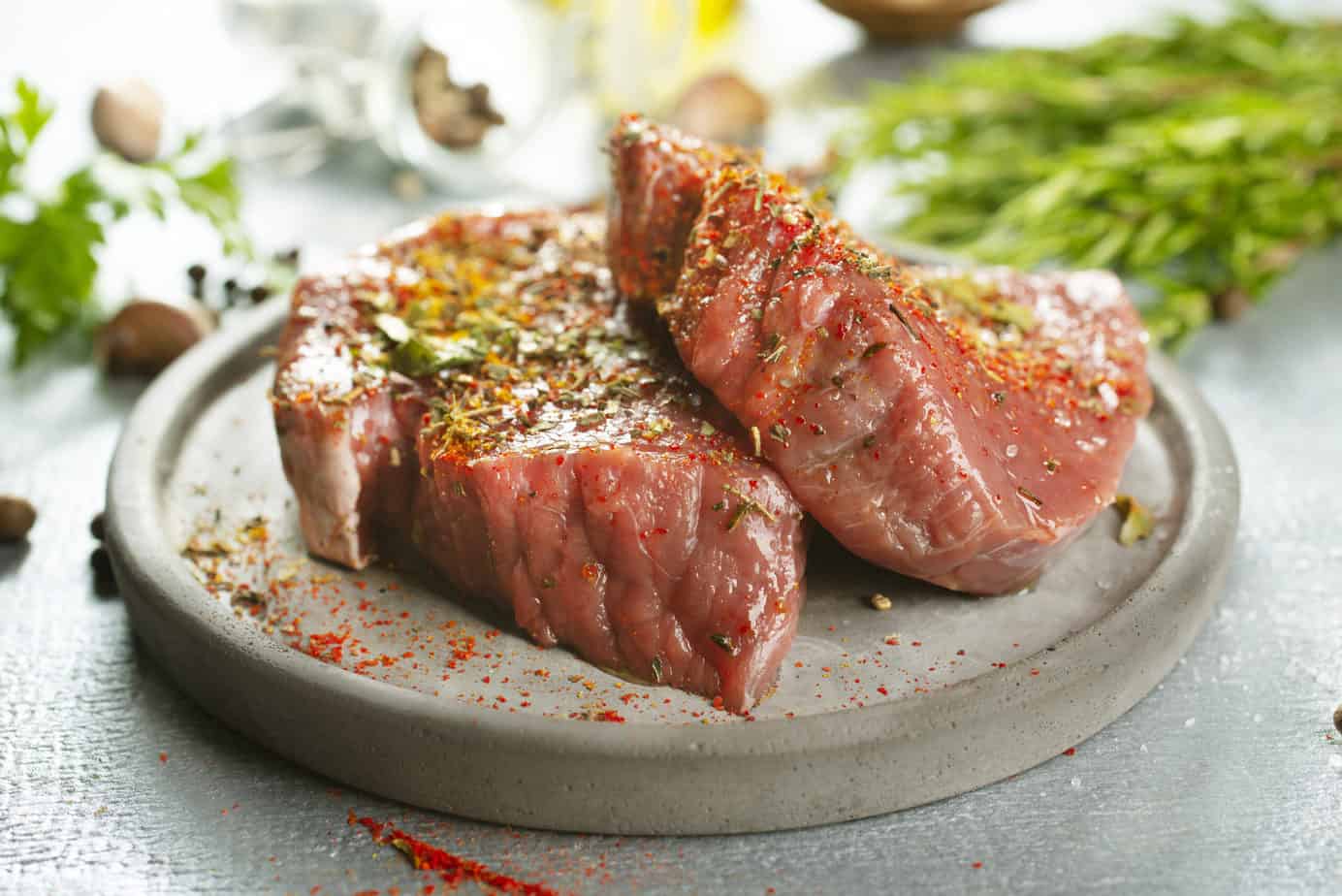 While some mail-order steak companies offer free shipping with most packages, you pay a flat fee depending on your shipping method. However, you do get free shipping for orders exceeding $190. 
You have options for ground shipping as well as 1-day air shipping. Shipping is available to all continental states but not to Hawaii or Alaska. The fee seems fair for standard shipping, and I'd avoid 1-day air. Seeing as delivery times are fairly quick as it is, there shouldn't be a need for it. Granted, due to the pandemic, many company delivery times are a little slower than normal. But rest assured that the steak should arrive with dry ice. 
I also love that they offer Saturday delivery– but unfortunately, it does come with an extra cost. 
| | |
| --- | --- |
| Shipping Method | Cost and Estimated Delivery Time |
| Standard Ground Shipping For Orders Over $199 | Free; 1-3 days  |
| Standard Ground Shipping For Orders Under $199 | $29.99; 1-3 days  |
| Overnight Shipping/ 1 Day Air | $199/ 1 day  |
| Saturday Delivery  | Add $15 |
Does the Holy Grail Steak Company offer any refunds?
It's not uncommon for food delivery services to have limited policies for returns and refunds. The Holy Grail Steak Company does offer a transparent and straightforward policy. If your steak arrives not as you expected, you're asked to email [email protected] within a generous 30 days. You can't ship returns back for obvious reasons. Instead, customer service will contact you within 24 hours to begin, with resolutions offered within 2 weeks. Replacement shipments, refunds, and store credit are all potential offers. 
What products does the Holy Grail Steak Company offer?

Holy Grail Steak Company focuses on what I'd coin as specialty steaks. These are indeed signature steaks and not the typical beef you'd expect. Collections include Japanese Wagyu, American Wagyu, Australian Wagyu, Upper Prime Black Angus, Carrot Finished Beef, Burgers, Kurobuta Pork, 100% Grass-Fed Prime, Dry-Aged Steak, and a grilling collection. It's an excellent collection, though you won't find many other meat products as you would for a company like Omaha Steaks. Granted, a tighter focus on beef may be advantageous. 
Where are Holy Grail Steak meats from?
They have Japanese, Australian, and American meat. They claim that most meat comes from "small, independent, artisan farms and ranches, folks who live and breathe for their work." While I do like this idea, I noticed that there was next to no additional information given. I would have liked to see at least some examples of the places they work with. Without these details, it's a little hard to verify if they live up to their claims. However, the good news is that there are specific standards–and some details– as you look into each type of meat. 
Is the meat any good?
Beyond offering premium products, you'll have choices for organic, grass-fed, and carrot-fed meat. There are no antibiotics or hormones used, also making the meat stand out. While they don't supply much information as to the exact sourcing, every meat has selection criteria to ensure peak flavor. See the chart below for what I feel are the most noteworthy. 
| | |
| --- | --- |
| Meat Type  | Specifications |
| Upper Prime Black Angus  | Steaks are certified by USDA Prime and selected for their abundant marbling and tender cuts. Black Angus cattle are known to produce especially succulent meat.  |
| American Wagyu  | This line of Wagyu is selected from two producers that pay attention to everything from breeding to careful feeding. The beef comes from the Tajima black Wagyu and certified Akaushi beef.  |
| Japanese Wagyu | Japanese Wagyu comes from A5 territories, and their selection represents the top 1 percent. These regions are known for their attentive raising and feeding. They are the only online provider of Kobe Beef, as well as Omi Beef and HidaGyu.  |
| Australian Wagyu  | In this case, we know exactly where the meat comes from. Australian Wagyu comes from Jack's Creek, a family-owned business with cattle connected to Tajima Wagyu cattle.  |
| Kurobuta Pork | Kurobuta Pork is known for luxurious marbling, coupled with a tender and juicy flavor. Their pork comes from farmers in the Midwest. All pork is raised hormone-free and vegetarian. They're also sped under specific stringent standards– though those standards are not disclosed.  |
| 100 Percent Grass-Fed Prime | They offer just a few products that are 100 percent grass-fed and USDA Prime, but it's a project that sounds likely to expand. Grass-fed is known to have a healthier ratio of fats, and some prefer its signature fresh taste.  |
All told, while the meat could be held to even more specific, tight standards, there's little doubt that Holy Grail Steaks offers an impressive selection that goes beyond many competitors and well earns the premium name.
But what about when you receive the steak? It seems there's a split as to what other consumers think. About a third of customer ratings on Amazon awarded it top ratings, whereas a third rated it the lowest possible. Some exclaimed about how succulent the steak was, while others bemoaned false labeling. It seems that it's a rather hit-or-miss experience. 
Is the Holy Grail Steak Company legit?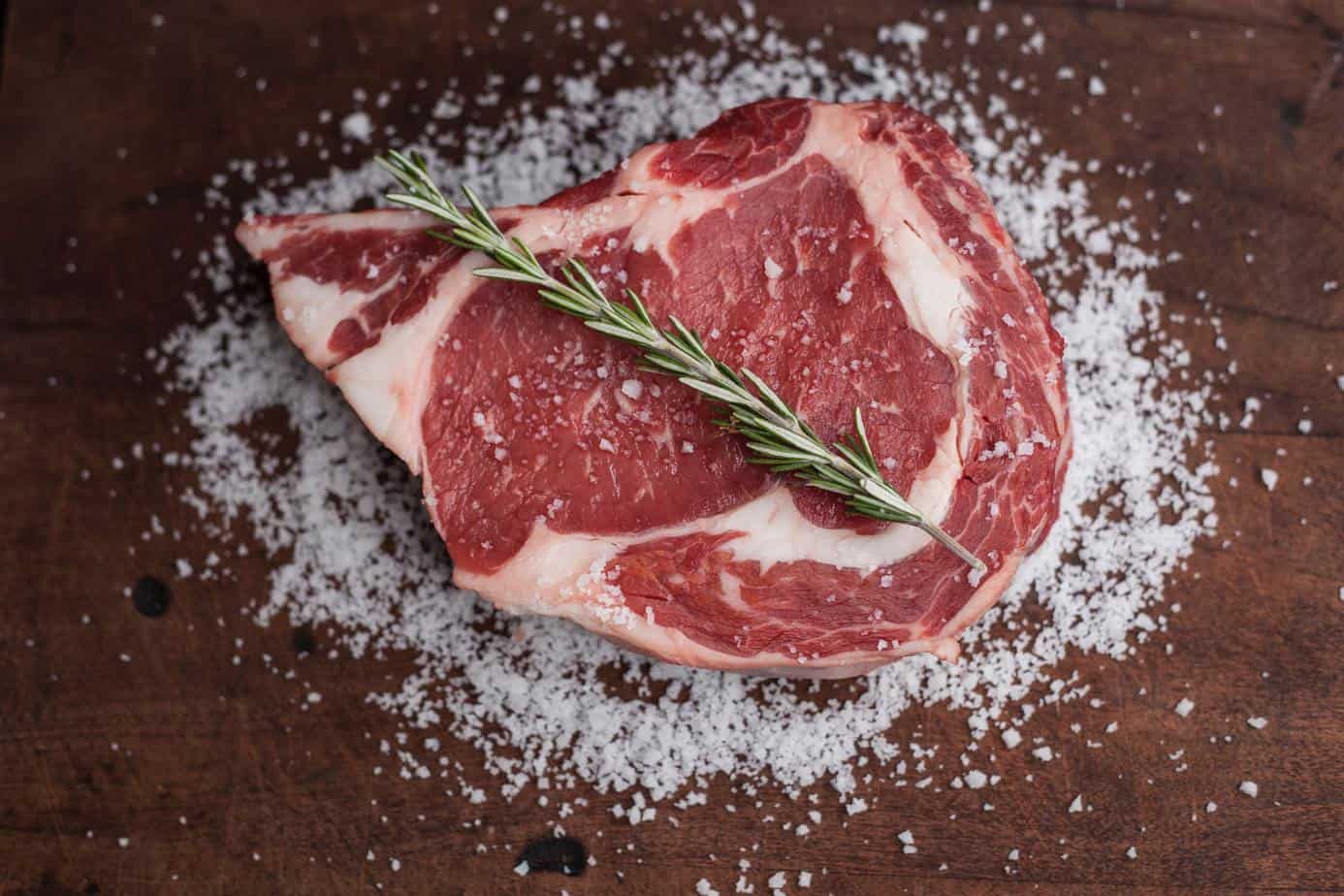 Looking past taste and product quality, this company doesn't have a Better Business Bureau profile. While not unheard of, especially as it's a newer company, it's a gray area. So their Facebook Page reveals some more.
On their Facebook Page, reviews are mixed. Sadly, many pointed to poor customer service- and shipping problems. Some never received their order– but I noticed when prompted, some who had shipping issues also did get a refund, which is more reassuring. Almost all complaints were related to delivery– which is a reality other companies may be facing. A few also mentioned that the quality was not as good as expected. The good news is that it appears refunds were issued, however. 
Frequently Asked Questions
Question: What is the best Wagyu?
Answer: Wagyu, perhaps the most expensive and prized form of steak available, is delicious in any variety. But it's Japanese Wagyu that's considered the very best. Ohmi-Gyu, Matsusaka-Gyu, Saga-Gyu, Tajima-Gyu, and Yonezawa-Gyu are just a few of the most delicious varieties. That said, both American and Australian Wagyu can be superb and succulent. 
Question: How should Wagyu be cooked?
Answer: Knowing how to properly cook Wagyu is key to enjoying it to its full potential. Wagyu should be cooked medium-rare to medium, as well done will cut back on the tenderness it's known for. Season Wagyu with salt and pepper or other seasonings. The salt brings out the flavor of the rich marbling. It can be pan-seared or roasted and is delicious served with sauteed mushrooms. 
Question: Should I marinate Wagyu steak?
Answer: One mistake you don't want to make? Marinating Wagyu steak. While marinating steak often helps retain flavor and moisture, Wagyu does not need it– and will be worse for it. Light salt and pepper seasoning will bring out the natural flavor. The rich marbling provides enough fat that, so long as you cook it properly, the steak will retain its moisture and tenderness.
Final Thoughts/ Decision
There's so much to admire about the Holy Grail Steaks Company. There's no doubt that the company offers premium cuts and has unique steaks, but I also have a little hesitation. The shipping problems and mixed reviews on flavor make me slightly hesitant about this newer company. I think the company has a lot of potential, but it may need to solve some current complaints as much as possible. However, I see enough evidence that they are trying to correct via refunds, and not everyone has the same experience. Add to that that shipping is simply a little more uncertain right now.
If you order from the Holy Grail Steak Company, my recommendation would be a small order to just test how well they deliver for you. Then, you can order something more substantial. This company has plenty of potentials, but it may be better to play it safe with a smaller order. Interested? Order From the Holy Grail Steaks Company Here. 
Final Buying Alternatives
Love the idea of Holy Grail Steaks but want some other options? I have you covered. 
ButcherBox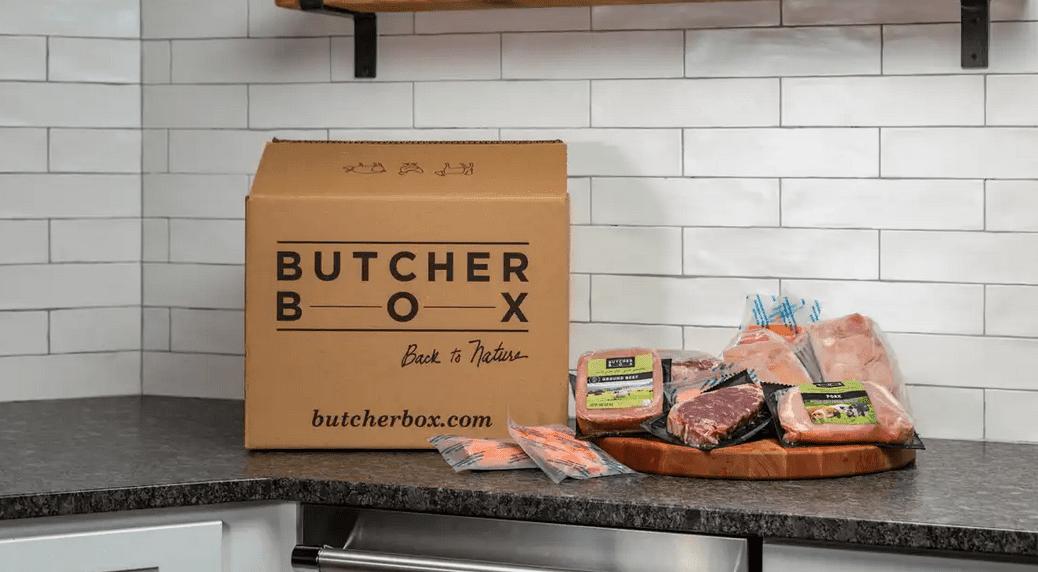 For organic and humanely raised beef, pork and chicken, consider ButcherBox. This company's locally sourced meat works alongside small farmers and even holds an A+ on Better Business Bureau, delivering quality and excellence. Order Here. 
Kansas City Steak Company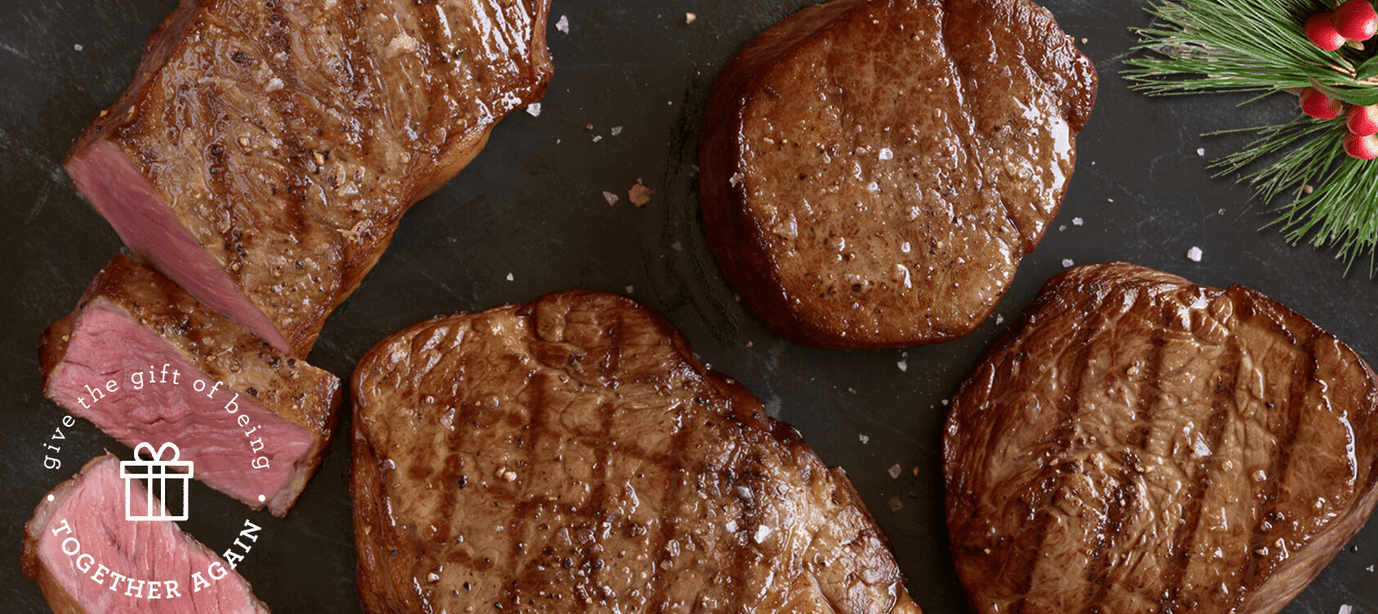 Looking for more conventional steak– but still great quality and excellent customer service? Kansas City Steak Company offers flavorful meat at a more affordable price and also holds an A+ rating through BBB, as well as mostly positive customer reviews. Order Here. 
To learn more with our interesting readings check out: