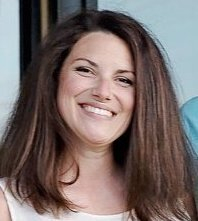 Latest posts by Sarah Caldwell
(see all)
Alderspring Ranch takes a different approach to shipping beef. In fact, when they first started in 2019, they advertised their own innovative way of raising grass-fed beef in an attempt to appeal to those beyond sprawling ranches and farm life.
While meat delivery services are on the rise and may seem compelling, it's important to choose the one that will work best for you and your family. Alderspring Ranch may just be the one.
They attempt to revolutionize ranching practices while still being able to deliver the high-quality beef you seek out at the butcher. They deliver all across the United States, but we'll dive into what really makes them great in this review.
About Alderspring Ranch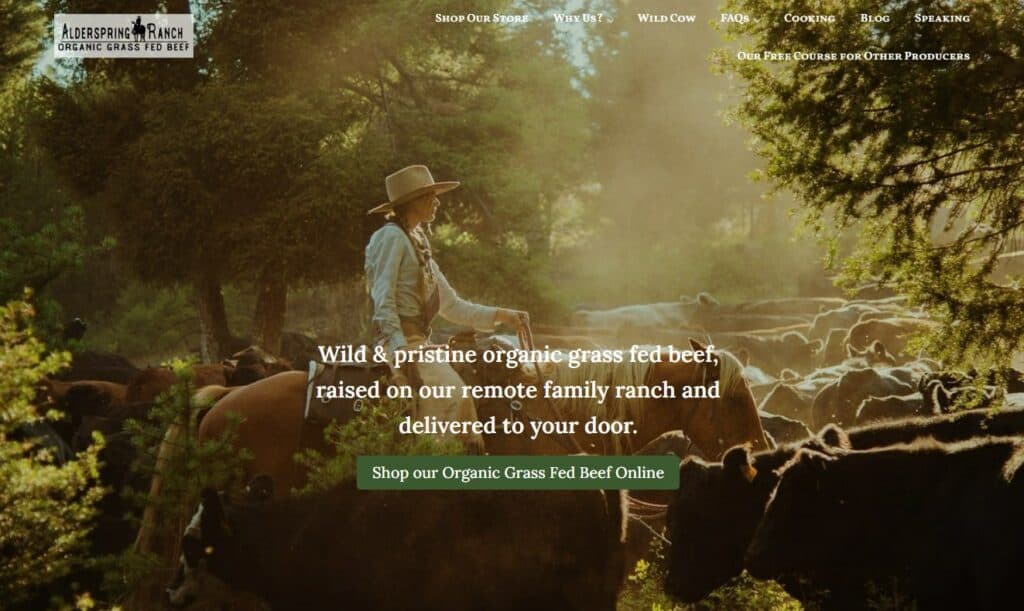 This family-owned ranch covers 46,000 rolling acres of beautiful countryside in May, Idaho. It's a family farm, owned and operated by Glenn, Caryl, and their seven daughters. They have a few loyal employees, who have become a part of the family.
You can meet the family on their About Us page and learn more about what makes Alderspring Ranch unique. There's nothing corporate about them. The family is on the farm every day, ensuring that they're raising the best grass-fed beef you can buy.
Their beef is 100% grass-fed until the end, organic, and contains no antibiotics, hormones, pesticides, insecticides, herbicides, GMOs, or other synthetic materials. They make it a point to raise their beef in a regenerative fashion that improves land health and restores the natural habitat.
Agricultural Health and Habitat Restoration
Two of the main tenets of their business operations are agricultural health and habitat restoration. Not only does the family care about raising quality beef the natural way for your health, but they want their livestock and their land to be healthy, too.
Across almost 72 sections of land (that's 640 acres each for those of you who don't already know), they work personally rather than outsourcing any jobs. This leads to better quality control and closer relationships within the family unit.
The Alderspring family focuses on personal treatment and low stress for their cattle, driving them to the ideal grazing spots every day and keeping them safe from predators without the use of harmful methods.
They also regenerate the soil organically and attempt to balance the health of their land with the health of their cattle. They study the environmental impact of ranching, hence the use of horses rather than gas-powered equipment, to traverse the land.
They work hard on production and replenishment side by side, and they claim that everyone is healthier for it.
Products
While most of the marketing for Alderspring Ranch focuses on their organic grass-fed, beef, they actually sell dairy, lamb, chicken, pork, and pet products. It's truly the grass-fed beef advertising that brings people to their site, but once you get there, there's so much more.
Grass-fed beef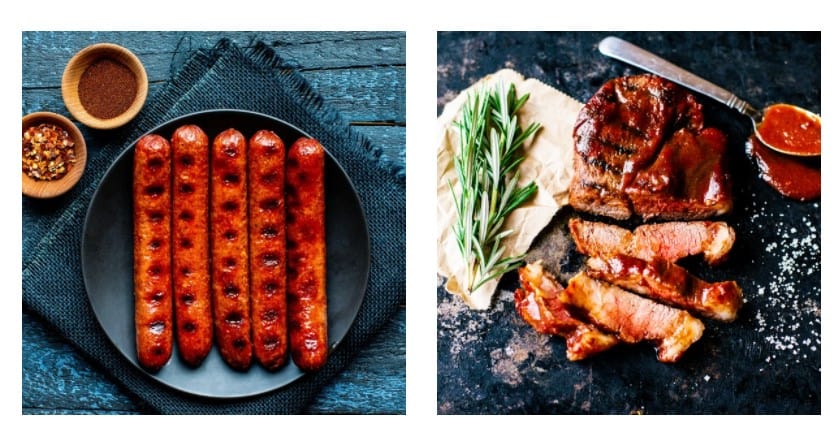 Alderspring Ranch's grass-fed beef is USDA certified organic. You can get steaks like top sirloin, filets, and strips, or you can opt for something more unique and to your liking. They sell summer sausage, beef chorizo, bratwurst, osso buco steak, and chuck.
You'll even find simple things like all-beef hot dogs, brisket roasts, patties, sliced liver, kidney, and bones. They focus on selling every bit of their beef so there's minimal waste, and their processing practices are green, as well.
Wild Cow
Alderspring Ranch's Wild Cow line of products features grass-fed beef snacks like jerky and beef sticks. It's all sourced from the same organic source as their beef, but processed into healthy snacks for your enjoyment.
Artisanal dairy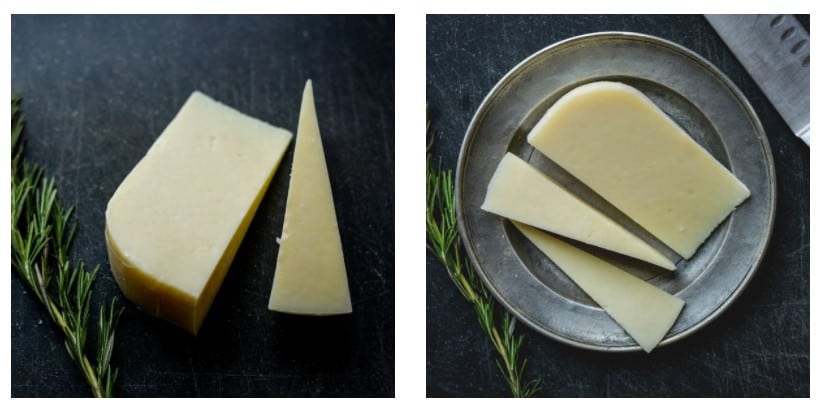 They have cattle, so you can expect them to have dairy, too! Although their dairy products don't come directly from the Alderspring Ranch cattle, they have connections in the market and source these from local producers whose practices align with their own.
Nearby Mountain Valley Farmstead produces small batches of raw cheese that are completely free of antibiotics, while Alderspring Ranch sources their milk from sheep, making it easier for those with sensitivities to digest.
While the varieties of raw cheese abound, there are plenty of debates about whether it's as healthy as pasteurized cheese. Be aware that if you're used to eating pasteurized cheese, it will taste different and may contain pathogens that shouldn't be consumed by pregnant women.
Grass-fed organic lamb
Lamb is a rarity for many, because it's so hard to find, especially in a delivery service. You're in luck, because Alderspring Ranch has that, too. Their lamb is also 100% organic and USDA certified, but unfortunately, it's not always in stock.
When they have lamb in stock, you'll find options like loin chops, sirloin, ground lamb, baby back ribs, leg of lamb, rack of lamb, and lamb bones.
Chicken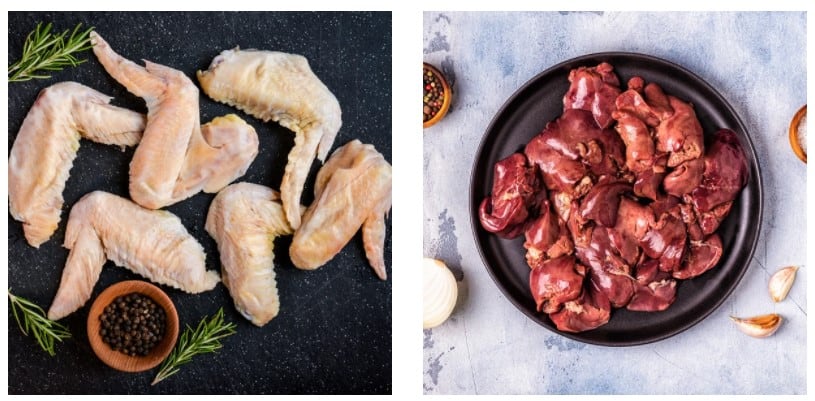 Alderspring Ranch also sources their chicken from a local farm, and it's held to the same high standards as their beef. It comes from the farm of a former employee who only lives a few hours away, and operates his own USDA processing facility.
The chickens roam pastures, fed soy-free corn, and the meat is organic with no GMOs. While they're not officially USDA certified organic yet, they've started the process.
You can purchase boneless skinless breasts, drumsticks, thighs, hearts, wings, liver, and whole chickens, when they're not out of stock.
Heritage pork
Something else Alderspring Ranch doesn't raise themselves is pork, but it's still treated the same way as their cattle and easily traced back to the source. The pigs roam freely and munch on a diet of peas, wheat, and grass.
They're processed in a small facility, but aren't advertised as organic. You can purchase Italian sausage, ground pork, pork fat, smoked ham, baby back ribs, spare ribs, pork chops, uncured smoked bacon, shoulder roast, tenderloin, pork cutlets, heart, and bones.
Pet provisions
While it might surprise you, once you learn about it, you'll never want to go back to pet store food again. Alderspring Ranch's Wild Hunter Blend pet food is loaded with everything a cat or a dog might need, and nothing they don't.
Their food blend comes from the beef they raise on their ranch and contains all parts of the animal. Wild cats and dogs are natural carnivores and thrive on whole prey nutrition. That means when they hunt in the wild, they eat the entire animal. It's what they're biologically built for.
This human food-grade product is designed specifically for cats and dogs but is also safe for human consumption. There's nothing artificial in it, and there are no fillers. Every bit of it is good for your pet.
You can also purchase bones from their organic beeves, and available options include marrow and knuckles. While these are fully human edible as well, they make a healthy treat for your pet.
Mercantile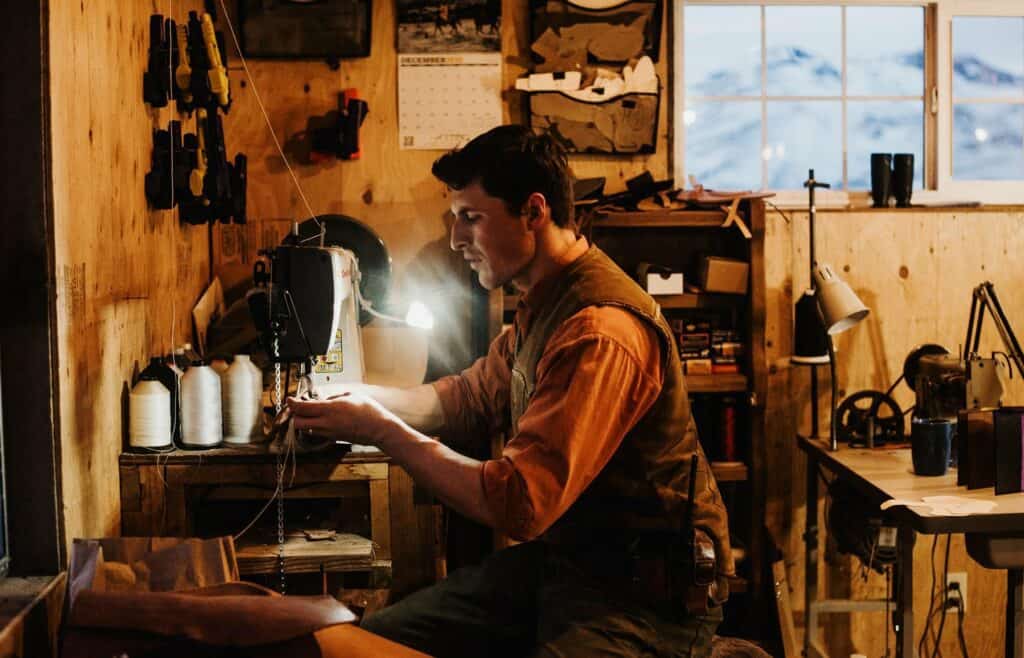 Alderspring Ranch also sells mercantile products like the same leather gear they use on the ranch. It's all made by a member of the family in his leather shop, and it all comes from – you guessed it – the hides of the cattle they raise.
There's a section on the Alderspring Ranch website detailing the process, but Ethan has his own website for selling leather items.
You can purchase handbags, wallets, belts, hats, clothing, holsters, and a whole lot more.
Other items
You can also purchase Alderspring Ranch gift certificates (delivered by email), subscription delivery services, and greeting cards.
Ordering from Alderspring Ranch
The Alderspring Ranch website is incredibly easy to navigate, so you shouldn't need any help. There are a few different ways to order that it may be important to highlight, so you don't miss them when browsing.
Everything is clearly marked with a size and price, allowing you to select your quantity with a clear idea of what you'll receive.
Bulk purchases
Alderspring Ranch has a variety of bulk packages, all of which are beef. You can purchase ground packages, bones, samplers, and other family packs. Occasionally, Alderspring Ranch will have non-organic beef in bulk.
When a member of the herd contracts any sort of illness like respiratory distress or infection, they are given a single dose antibiotic treatment and immediately fall out of the organic classification.
However, the animal is then allowed a withdrawal period for the purpose of eliminating any antibiotics in their system. The USDA requires a minimum of 28 days, but the Alderspring Ranch withdrawal period is much longer.
This ensures the meat is completely antibiotic-free and safe for consumption, but it's sold in bulk and heavily discounted. Recently, they offered a full sixteenth of non-organic Black Angus beef at a significant discount.
Subscriptions
The demand for beef increased during the pandemic, so Alderspring Ranch had to suspend their subscriptions. However, if you're interested in the subscription, the best way to stay updated on when it will return is to sign up for their newsletter.
Processing and shipping
Alderspring Ranch spends every Monday shipping orders. Everything is sent through UPS, but your shipping costs will vary depending on location. During checkout, you'll get a full breakdown of how much your shipping costs.
All of the western United States benefits from standard shipping, but longer distances require 3-day shipping or 2-day air. Luckily, they ship to all 50 states, so no one is left out, even if they are far away.
Unless Monday is a holiday, you'll get a prompt email about your shipment and a tracking number. Otherwise, you'll receive it on the next shipping day. All meat is flash-frozen to preserve nutrients and arrive safely.
The packaging is all recyclable and BPA-free. Everything is also packed with dry ice. If you have any concerns about your package, the family encourages you to contact them via their customer service email.
They don't advertise a refund or return policy, so my best guess is that they offer these things on a case by case basis, depending on the level of your dissatisfaction with the product or its condition upon arrival.
Pros:
USDA certified organic grass-fed beef
High standards for non-beef products
Healthy ranching and ethical sourcing
Wide range of standard and unique products
Shipping to all 50 states
Cons:
Expensive even before shipping
Not currently offering subscriptions
Many out of stock items due to high demand
No seafood
Not very well-known yet
Alternatives
Alderspring Ranch seems like a pretty good option for meat lovers who are looking for all kinds of organic meat products. However, there are plenty more to choose from, and everyone has their own claim to fame.

DeBragga uses a dry-aging process for their steaks, and it's a fun splurge every now and then. Dry aging is the process of hanging your meat to dry in a climate-controlled room for a certain period of time.
This period of time can range from days to months, and it directly affects the flavor. As the moisture evaporates and the enzymes in the meat break down muscle fiber, you get a concentrated flavor and a lot of tenderness.
It's a time-consuming method, so it tends to be very expensive. DeBragga offers their dry-aged steaks sourced from the top steakhouses in New York City. They specialize in Wagyu beef, but they also have veal, poultry, smoked meat, sausage, and lamb.
They deliver nationwide and offer steakhouse quality meat. And if you'd rather order your meat in bulk, they sell Eat Well From Home kits to last you for a while.

While they sell beef, D'Artagnan Foods specializes in specialty meats like duck, rabbit, and veal that are hard to find at the store. They also have things like Australian lamb, milk-fed pork, quail, turkey, and poussin.
They also advertise that their meat comes from antibiotic and hormone-free free-range animals. They say everything is humanely raised and harvested.
You can shop by cooking method, cut, or D'Artagnan Foods suggestions. They also have a gourmet shop with prepared food like caviar, charcuterie, mushrooms, truffles, and more.

Fossil Farms has been around since 1997 and they specialize in all-natural meat and farm-raised game. They sell over 200 proteins including pheasant, wild boar, elk, bison, kangaroo, camel, and ostrich.
They also have a section for customers with an alpha-gal allergy. They're committed to serving high-quality meat through humane and sustainable practices. They have a network of ranchers with animals that have open pastures, pure water, grass, and vegetarian grain supplements without any animal byproducts.

Omaha Steaks was one of the first mail-order meat companies in the United States. They've been in operation for more than 100 years, shipping quality specialty steaks around the country.
They're famous for top-notch ribeyes, sirloins, t-bones, and filets. However, they also have a variety of other meat including seafood, sides, and desserts. They also sell wine. You can purchase what you want or you can select from a wide variety of gift packages.
FAQ
If you're looking for a meat delivery service like Alderspring Ranch, there are a lot of other options. Each of them offer something unique, so it may be hard to decide. These frequently asked questions may help.
Question: Where is the best place to buy organic meat?
Answer: Many times, organic meat is best sourced from a local rancher. However, you may not know of any, or that simply may not be as convenient as going to the store. In cases like these, a meat delivery service can bridge the gap.

Although they may not be local to you, they are often small operations or very diligent about offering the best products they can.

You may also find a butcher shop in your area that offers organic meat, but you may not always be able to trace it back to the source. The term organic means different things to different people, and you may not always get exactly what you want.

Ordering your meat online is the best way to get the best selection of everything you want.
Question: What is organic meat?
Answer: There's a difference between organic meat and USDA-certified organic meat. While the term organic is a broader term to indicate that the meat was raised without antibiotics or hormones, USDA guidelines also stipulate that the animal has a dedicated area of a certain size to roam and graze.

It's important to look for the exact organic label you want to ensure consistent quality. Some people care about USDA-certified organic meat, while others are fine with a simple organic label.

It's also important to note that livestock doesn't have to be grass-fed to be considered organic. If they're fed with organic corn to finish, they may also be considered organic, although the meat will be fattier.
Question: Is organic meat better for you?
Answer: Unfortunately, we don't really know enough to conclude that organic meat is better for you than other types. The organic certification requires ranchers to follow stricter standards for raising, like eliminating access to sewage and bioengineering practices.

These standards are much different than what's required for organic fruits and vegetables, and there's simply not enough evidence to suggest that it's better. However, if you feel more comfortable feeding your family organic meat, there's nothing harmful about it either.

It's also important to consider the downsides of organic meat. It's harder to find and it's much more expensive. While it could be better for you, it's not necessarily better for your budget. A better solution, if you can't afford organic all the time, is to eat organic when you can, but stick to a diet of non-processed foods.
Question: Does organic meat taste different?
Answer: Some people will claim that organic meat tastes cleaner and fresher. Because so many organic beeves are grass-fed, you will notice a slight difference between it and beef that is corn-fed.

If you're a meat lover, you may immediately notice that grass-fed beef smells much more fragrant than any other type. The micronutrients consumed by the beef make the fat taste distinctly different as well.
Question: What is the best meat delivery service?
Answer: This depends on your budget and your personal preferences. Each one is different. There are many services that offer a wider variety of ordering options, including sides, like Omaha Steaks.

However, if you're more concerned with the ethical treatment of the meat, then an organic delivery service is probably what you'll prefer.
Start Small
From the way they market their products and processes, Alderspring Ranch looks like one of the best meat delivery services for organic, grass-fed beef. They have a lot of ranch experience and they're a family operation, which endears them to a lot of people.
They sell a wide variety of items beyond just beef and they're completely transparent about their offering. Everyone should be able to find something that suits their needs.
Not only is everything organic, but they hold themselves to even higher standards in the way they own and operate their ranch.
The one thing that might make some consumers nervous is that their delivery service hasn't been around for very long. It's also not the most affordable, but starting small allows you to try it and see how you like it first.
Their honesty, integrity, and quaint practices sold me from the very beginning, and you'll likely be highly satisfied, too.