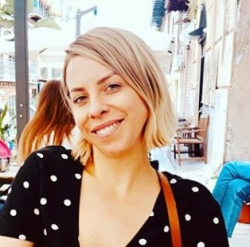 Latest posts by Jodie Chiffey
(see all)
As the days get longer and the weather gets warmer, it can only mean one thing – grilling time!
But after a long winter, your grill may be in a sorry state, and it could be time for an upgrade.
With so many different grills out there, which one do you go for? Today we'll be taking a look at Weber vs Broil King, two of the more popular brands of the grill.
Knowing how to buy the best grill can mean that you have a grill for life, and you'll be the envy of all. Who doesn't love a freshly-cooked burger, sizzling hot, straight from the grill, on a warm summer's evening surrounded by friends and family? Well, now is the time to think about whether it's a Weber grill you go for, or if a true grill king uses a Broil King.
How do these two titans of the grill match up? First of all, let's take a quick look at the main differences between Weber vs Broil King.
Main Differences Between Weber vs Broil King
The main differences between Weber vs Broil King are:
Weber grills use triangular-shaped burners that offer a more consistent heat across the surface of the grill, whereas Broil King grills use tube burners
Weber grills have a larger grilling surface, whereas Broil King grills come equipped with a rotisserie feature and a large warming rack.
Weber grills have porcelain-enameled cast-iron grates, whereas Broil King grills come with classic cast-iron grates.
Weber grills have an even spread of heat across the entire grilling surface, whereas Broil King grills often come equipped with specific cooking areas that are hotter.
Weber offers a more inclusive yet shorter warranty, whereas Broil King offers a longer yet less inclusive warranty
Weber grills mostly come equipped with just 2 caster wheels, whereas Broil King grills often come with 4.
Weber has a much better heat output overall, whereas Broil King uses specific areas for higher heat
Let's have a look at both Weber and Broil King in more detail.
Weber – In Detail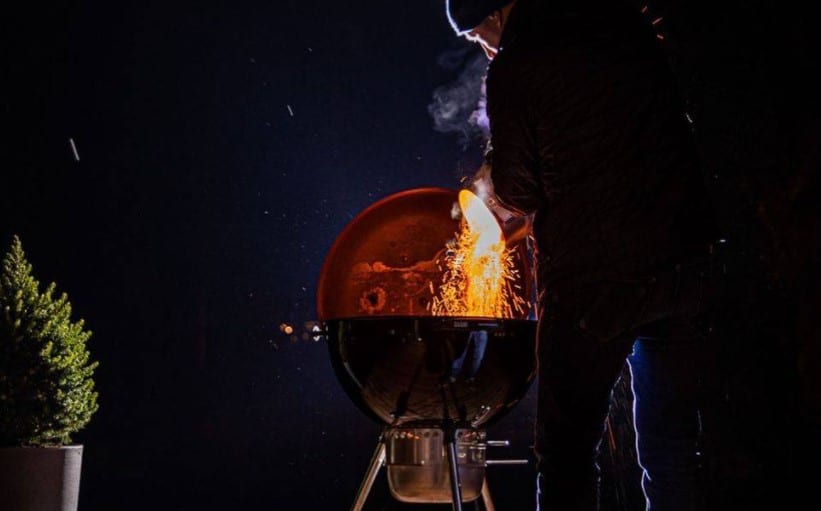 Weber is one of the biggest BBQ brands out there today. They've been going strong for nearly 70 years, and produce a huge range of different grills – from traditional coal-powered grills, all the way through to pellet and gas grills, via home smokers and all sorts of extra grilling accessories.
They're also behind the iconic Weber Kettle – that classic dome-shaped grill that you can find nearly everywhere. Renowned for their durability and maneuverability, Weber offers a wide range of grills that each offer something different – from bespoke pellet-powered grills through to a traditional charcoal kettle grill, the choices are almost endless.
Type of Grill
As we mentioned earlier, Weber offers several different types of grill that use different sorts of fuel. These include the following:
Wood pellet grills
Propane and natural gas grills
Charcoal grills
Electric grills
Wood Pellet Grills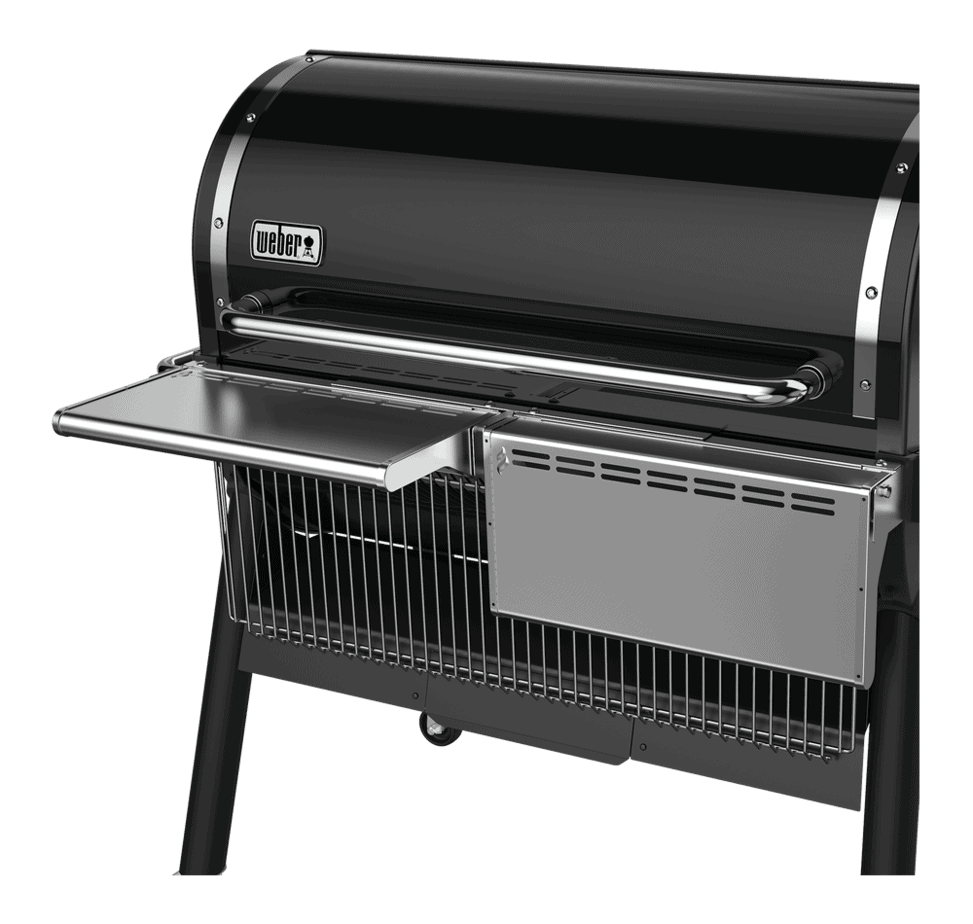 These grills have been designed by Weber to take their specially-made wood pellets which are made from real wood and often 'flavored' with hickory and oak, making your grill experience just that bit more authentic.
The grill series is called SmokeFire and these are without a doubt the top-of-the-range grills offered by Weber – they even feature an in-built computer and thermometer to take you through every step of your grilling experience. Alas, these modern additions come at a price, and you'll have to fork out for both the grill ($1,000 on average) and the pellets themselves.
Gas Grills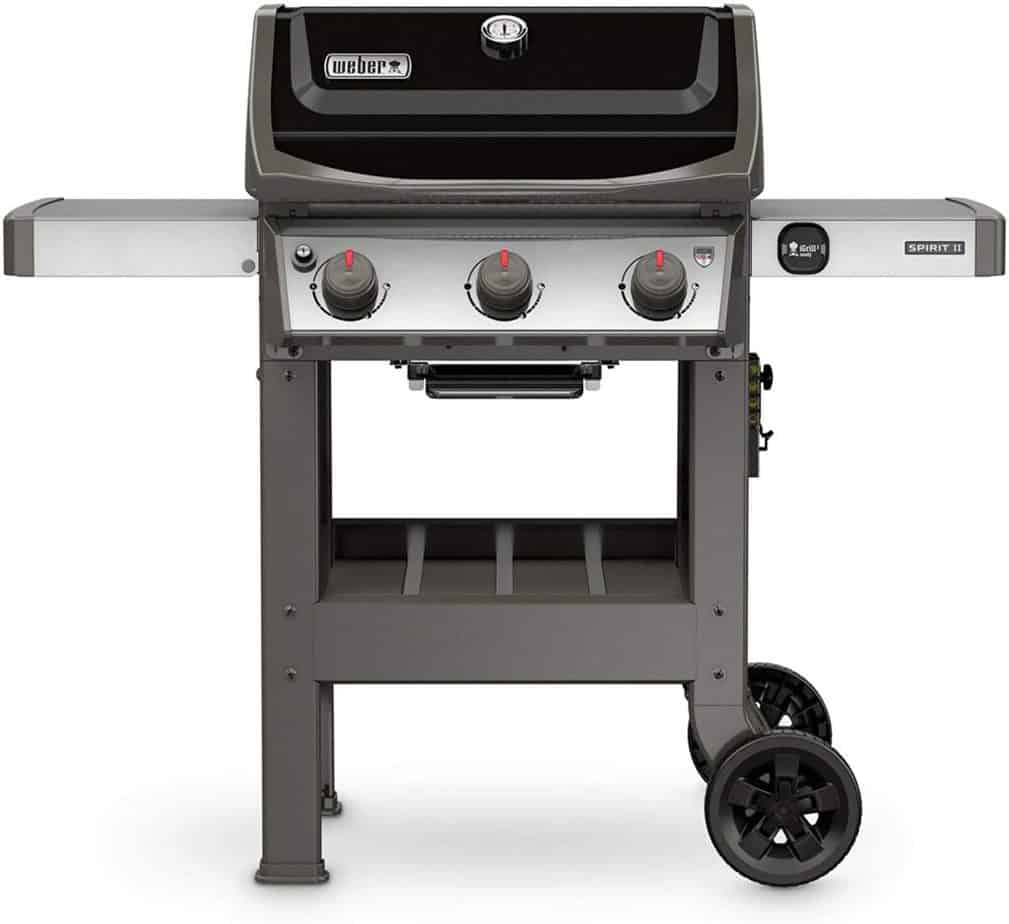 One of the most common types of grill, gas grills gives you much more flexibility and control over heat distribution, which can be great for a quick sizzling steak, but not ideal when it comes to a smokey rack of ribs.
The debate also still rages over whether propane or natural gas is better. Propane is the more popular of the two, as you just need a propane gas bottle and you're ready to grill. It can be pricey to refill, however, but it could well be worth the money if you're planning on moving your grill around.
Natural gas is cheaper and more environmentally friendly – but the big downside is that you won't be able to grill on the move as it were, as you'll be piped up to the mains gas. Weber offers a wide range of different gas grills, including the Spirit series, the Genesis series, and the Summit series.
Charcoal Grills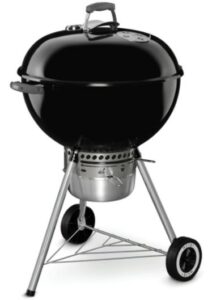 This is the classic, the absolute bedrock foundation of all grills. Without charcoal grills, that gorgeous smokey flavour that we have come to associate with barbecues just wouldn't exist. And when it comes to Weber and the charcoal grill, they know a thing or two.
Their legendary Kettle series is known the world over, which they've also expanded out to new ranges including the Master Touch series and the Performer series. You can also get your hands on one of their Smokey Mountain charcoal smokers, if you want that extra flavour hit.
Electric Grills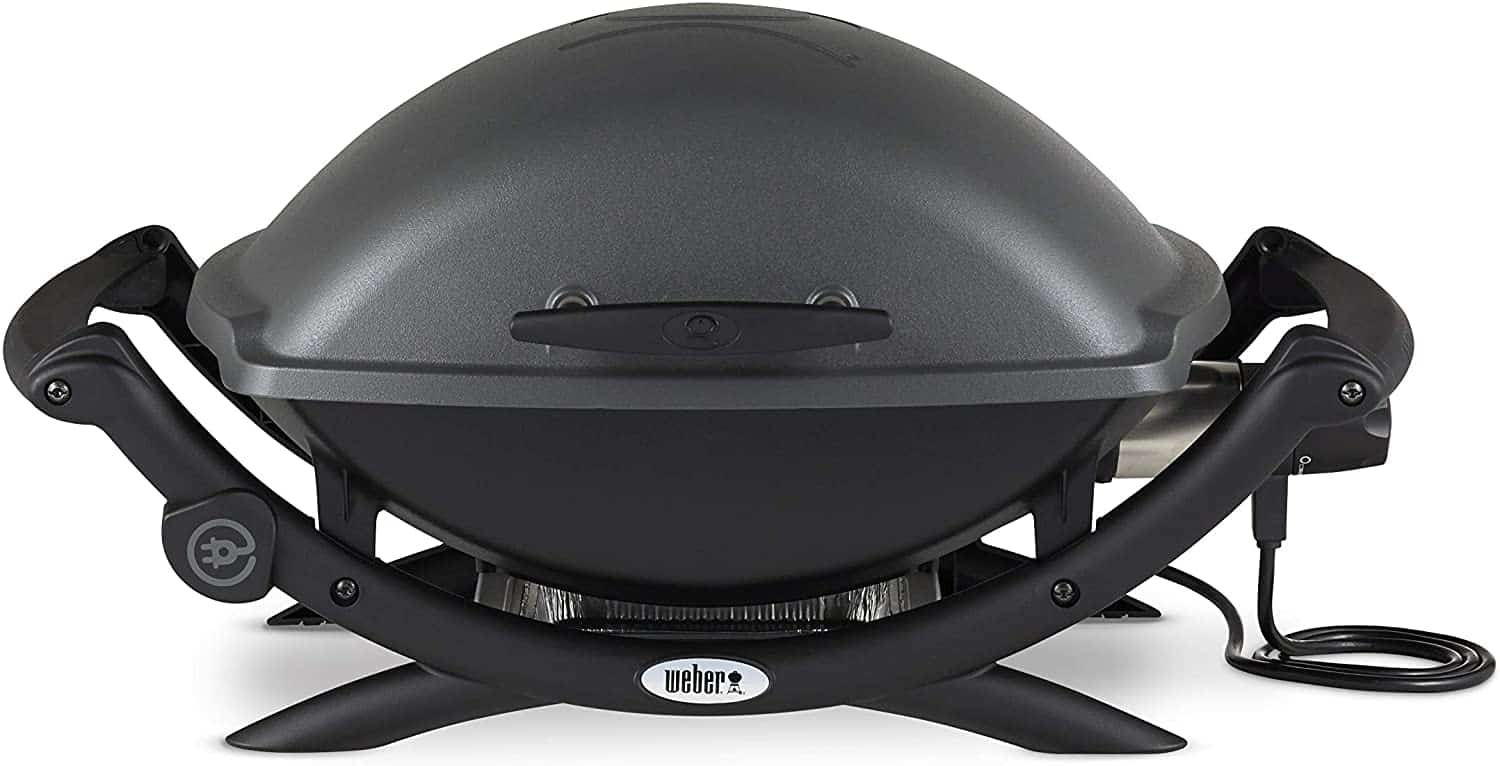 Some keen grill kings might deride the electric grill as the enemy, but an electric grill certainly has its plus points. If you don't have that much outside space or only have a balcony, then an electric grill can really help – you can even take it with you out and about.
Weber only makes a few electric grills with their Q-Electric series and the soon-to-be-released Pulse series on offer.
Weber – Features
So now we've had a look at the types of grill that Weber offers, let's have a look at what their grills offer in general.
Cooking Space
Weber grills are renowned for the amount of cooking space they offer on their grills. When combined with the warming rack, a feature of many Weber grills, they can offer sometimes well over 500 square inches of cooking space – enough for the whole family, or even the neighborhood!
Burners
Now, this only really applies to gas-powered grills, rather than charcoal. Weber grills have really well-designed cooking systems in place and depending on what series of grills you go for will depend on how many burners you get. This ranges from 2 burners for the Spirit II gas grill, all the way up to 6 for the mighty Summit gas grill range.
No matter how many burners are present, your Weber grill will be equipped with a combination of their bespoke flavorizer bars (which help reduce grease) and flame tamers, which help avoid flare-ups and aid with heat distribution.
Side Shelves
Any grill king worth his salt will tell you how important a good sturdy side shelf is. They give you a little bit of extra room to prep your food, keep your tools close at hand, and maybe even hold your drink too – grilling is thirsty work, after all!
The larger Weber grills come equipped with good, sturdy, stainless steel folding shelves, which will give you the upper hand when it comes to food prep and serving those famished friends.
Additional Features
Nowadays, grills come equipped with all sorts of extra bits and bobs, and Weber grills are no different. Many of their larger models come with handy hooks for storing your tongs and other implements, sear stations for getting a good bit of grill on those steaks and burgers, and some of them even come equipped with Bluetooth technology which monitors the temperature of your grill and sends the info to your phone, taking your grilling prowess to the future.
I'm not sure Weber is the grill for me – are there any alternatives?
Weber grills aren't for everyone, that's for certain. Here are some other brands you can have a look at.
Primarily a pellet-based grill, Traeger are the grill kings when it comes to pellet-power. Check out our article Traeger vs Weber Grills Brand Comparison for more info.
A great range of grills for those on the move or who love the great outdoors.
Char-Broil offers a huge range of different grills, smokers, and fryers and offers a handy 'grill finder quiz that tells you what you might be looking for.
Broil King – In Depth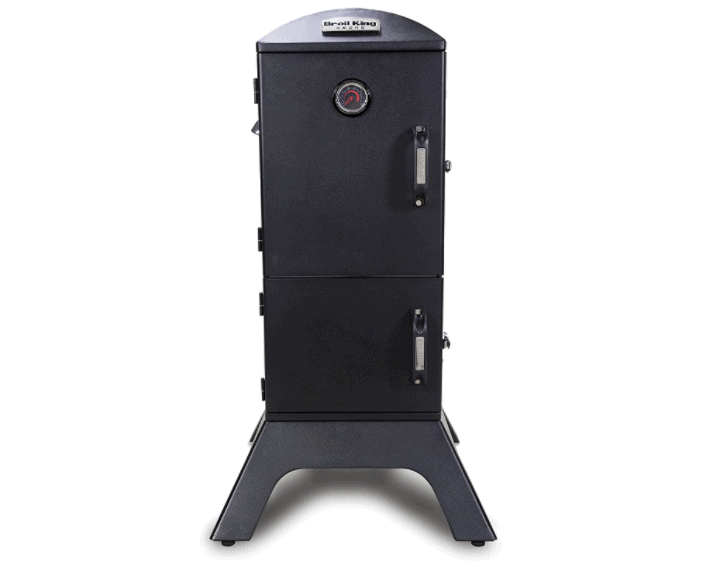 Broil King is the true grandfathers of the grilling world, having been founded way back in 1906. And as you can imagine, with well over 100 years of grilling experience under their belts, they know a thing or two about what makes a good grill!
While they may not be quite as popular as Weber, they still have legions of loyal fans who stay true to their Broil King grills. With such a wealth of history behind them, Broil King has always been at the forefront of new grill technology and offers a range of different grills to meet all price points.
Type of Grill
As with Weber, Broil King offers a range of different types of grill. These include:
Wood pellet grills
Traditional charcoal,
Gas grills.
At the time of writing, they don't offer any electric grills.
Wood Pellet Grills
If you're looking for a wood pellet grill, then Broil King has you covered. They offer a much wider range of wood pellet grills than Weber does, with prices that are more competitive than Weber too – from $799 for the simplest Crown Pellet 400 Smoker and Grill to a fairly hefty but not outrageously unreasonable $1,699 for the Regal Pellet 500 Pro.
Gas Grills

Broil King has a wide range of gas grills if that's what you're looking for, and a range that will meet all price points – from the lower-priced 2 burner Gem range of grills, all the way up to the 6 burner Regal range, there will be a Broil King gas grill that will suit your price point. Some of them even come equipped with built-in lights!
Charcoal Grills
The charcoal grills offered by Broil King are almost as iconic as the Weber Kettle grills. Styled after the classic Southern style barrel smokers, the Broil King charcoal grill range is designed with prospective grill kings in mind.
From the smallest model, the Regal Charcoal Grill 400, up to the most advanced model, the Regal Charcoal Offset 500 (that features a bespoke offset-warmer section), Broil King's charcoal grills don't just look good, they do the job too.
Broil King – Features
Let's dive into the main features that most Broil King grills have on offer.
Cooking Space
When it comes to grilling, size matters. And with Broil King grills, while they offer a fairly decent square inch size to the grill, it's not quite as large as Weber's grills. Still, Broil King offers up a substantial area to grill on, with some of their models, such as the gas-powered Sovereign XLS 90 offering a total area (including warming rack and rotisserie) of nearly 1000 square inches!
Burners
It's not for nothing that fans of other grill manufacturers sometimes describe Broil King as 'Burn King'! Equipped with their signature stainless steel dual-tube burners, Broil King gas-powered grills are notorious for heating up quickly and giving their grills a focussed area of searing heat.
Some of their grills also come equipped with their Flav-R-Heat partitions and their Flav-R-Wave cooking system, designed so that you can cook food at different temperatures in different areas of the grill .
Side Shelves
Always essential, anyone who's manned a grill will know just how important a side shelf is for a prep area, or holding that ice cold drink. And with Broil King grills, it has to be said that their side shelves are up there with the best around.
Additional Features
One of the big features of some of Broil King's grills are their rotisserie add-ons. Yes, that means you too can cook the perfect rotisserie chicken from the comfort of your front lawn! Broil King grills also come equipped with side shelf bins for extra storage, as well as the all-important hooks for your tools.
I don't think a Broil King grill is for me. What are the alternatives?
If you want to see what else is out there, then these grill manufacturers could tick a few boxes.
A relatively new grill manufacturer, who are quickly proving themselves to be main players in the game, especially with the introduction of their infrared grill.
Who hasn't heard of these iconic grill manufacturers!
Sleek and slick design, plus a powerful grilling machine to boot, Dyna Glo makes some fine grills that will help with all your grilling needs.
Pros and Cons
Weber
Pros
Grease management system
Larger cooking area
Bluetooth & App functionality
Great warranty option
Cons
Fewer accessories available
Doesn't get as hot
No offset smoker feature
Broil King
Pros
Amazing heat levels
Multiple shelves and cabinets
Great accessories available (like the rotisserie option
Easy to maneuver
Cons
Warranty isn't quite as cohesive
More expensive with fewer budget options
No App functionality
Frequently Asked Questions
Question: What's the warranty like with Broil King grills?
Answer: With Broil King, you'll get a guaranteed 10-year limited warranty for the burners, and an additional 2 years for the other components that come with your grill – so not quite as extensive as Weber.
Question: What happens if part of my grill breaks? Can I get hold of spare parts?
Answer: Yes – you can get your hands on any spare part you might need, if anything on your grill breaks or you just want some extra bits and bobs, on Amazon.
Question: What are prices like for Broil King grills?
Answer: As with Weber grills, they vary on a sliding scale – the most budget option, the Porta Chef 120, will set you back $199, whereas the Regal S 690 Pro Infrared will mean you have to fork out $2,299.
Weber vs Broil King – the Final Verdict
So at the end of the day, which one should you go for? Well, it all depends on how you grill really. If you're catering for large parties and groups, you might want to consider a Weber grill for this, due to the fact that they have a much larger grilling area. If you want to smoke a side of ribs and sizzle up some steaks, then Broil King's selection of grills will tick all the boxes.
If we had to choose though, it would be Broil King grills who sit atop the cast-iron throne of grills. With more accessories available, and innovative heating systems, you can't go too wrong with a Broil King grill.