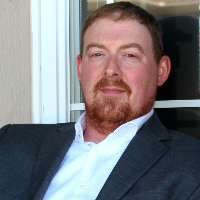 Latest posts by Justin Caldwell
(see all)
If you're a meat-eater but don't have a butcher nearby, have no fear. In today's online shopping world, there are plenty of meat delivery companies from which you can choose. You can have your favorite cuts sent right to your doorstep, ready to grill and eat anytime you want.
A well-known meat delivery company is DeBragga. This online butcher shop has become popular for its exclusive meats and premium cuts. But is this web-based meat deliverer worth your money? I'm digging in to determine exactly what DeBragga has to offer in this DeBragga review.
About DeBragga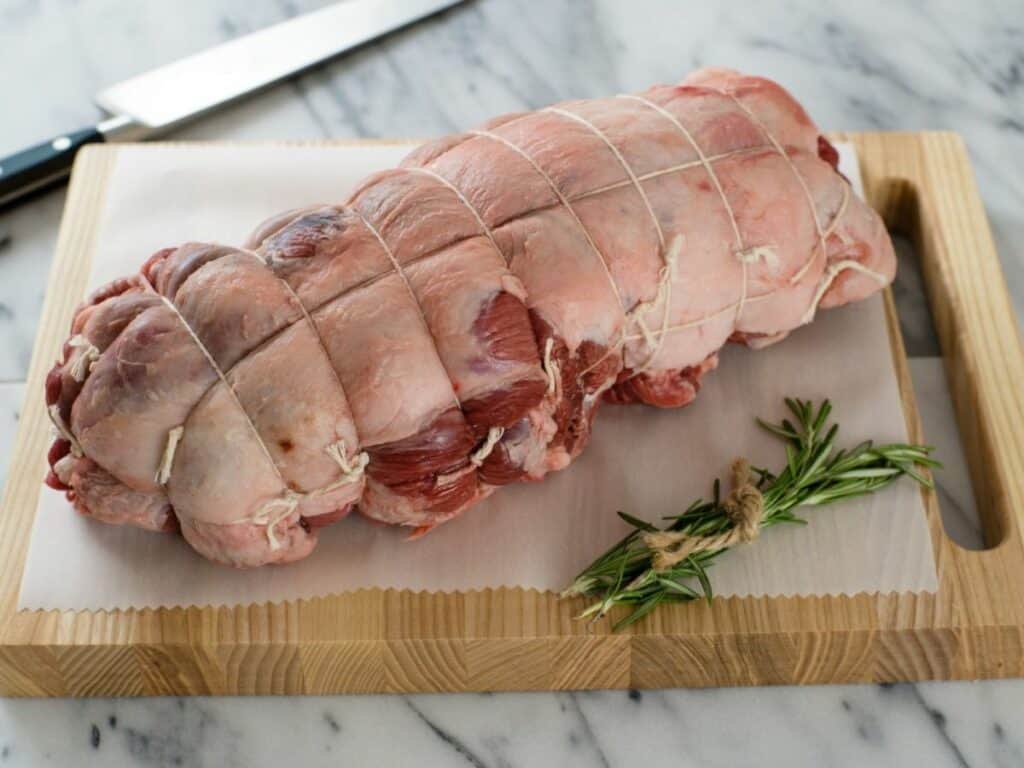 As I mentioned, DeBragga is a meat delivery service, shipping delicious cuts of your favorite meats right to your doorstep. I didn't mention that the company specialized in delicious products like Wagyu beef, vela, and other excellent dry-aged steaks.
The service is located in Jersey City, providing exceptional, high-quality cuts of meat to its customers since 1920. Customers only get steroid-free, organic beef from DeBragga, which sends its products to both restaurants and individuals throughout the United States.
Any other beef cuts you get from Degragga will be USDA prime, which makes them in the highest 2-3% of beef in the country. Plus, all the beef and poultry you get from DeBragga is humanely raised and comes from locally sourced farms and ranches.
Meat Sourcing
All meat on the DeBragga site is sourced from local ranchers and farmers, ensuring that only the best quality meat makes it to your home. Livestock and cattle are never given hormones or antibiotics to stimulate artificial growth. Additionally, all cows are pasture-raised and are provided only natural grass and grains.
DeBragga only gets its Wagyu beef from the United States, Australia, or Japan. Wagyu cuts from Australia and the US are raised based on the methods and standards used in Japan. The company's pork comes only from heritage breeds. For example, their Gloucester Old Spot pork comes from their own farm, meticulously raised using strict processes and methods.
Selection
When it comes to the types of meat from which you can choose, DeBragga has plenty of options. You can select from poultry, pork, beef, and a variety of pantry options. All meats on the site are sourced from locally-owned farms and ranches, raised humanely, grass, or grain-fed. These animals only receive natural grain throughout their lives.
All beef on the site is USDA prime beef, at minimum, which is the highest designation possible for meat in the United States. The dry-aged prime cuts on the site give the meat a delicious flavor, perfect for throwing on the grill.
No matter what your meat of choice, there's a good chance DeBragga has you covered. Select from heritage breed pork, chicken, beef, veal, and lamb. Or choose specialty items, with offerings such as Wagyu and Kobe beef, Guinea Hen, and rabbit.
Pricing
While DeBragga will cost more than the meat you'd typically get from your local grocery store or butcher, the quality is better. You're getting premium grade cuts of meat, which means you're going to pay a little more for what you're getting.
Plus, a lot of the cuts available on the site won't be available at your grocery store. DeBragga isn't the cheapest option, but its steaks and cuts of meat are worth the price you pay.
Ordering and Shipping
Ordering from the DeBragga website is simple and easy. The platform is intuitive and easy to use, so you don't have to spend a lot of time messing around with the interface. Just choose what you want, then head to the checkout.
The site accepts all major credit cards, so you don't have to worry about whether or not your payment method is accepted. DeBragga also has a gift card option, so drop some hints during the holidays and redeem your card for your favorite meats.
Shipping
Items purchased from DeBragga come via FedEx delivery. All orders placed between Sunday and Wednesday come overnight and don't require signatures. That means you don't have to be home when your package arrives.
Delivery Time
If you place your order between Sunday and Wednesday, DeBragga will have it delivered on the following day by 8 pm. However, if your order is placed after Wednesday, your order won't be filled until the following week. At that time, it will be sent out for overnight delivery.
Packaging
Your meat will arrive in a cooler insulated with foam and ice packs to keep your meat cold throughout the shipping process. Additionally, each cut of meat you order is vacuum-sealed, so you don't have to worry about air contamination or leaks.
Customer Service
If you have any trouble with your order, DeBragga has excellent customer support. Just reach out, and the team will help remedy the problem as quickly as possible, so you get your meat when you want it, the way you want it.
Pros and Cons
Here's a quick rundown of the advantages and disadvantages of using the DeBragga meat delivery service.
Pros
Great options, including specialty selections
The site offers different promotions on a weekly basis
Quick and easy ordering and shipping process
Steroid-free grass-fed meat
Cons
Orders placed after Wednesday don't process until the following week
Cheaper options are available
Alternatives To DeBragga
If DeBragga doesn't sound like the right meal delivery service for you, don't worry! There are plenty of options on the market. Here are a few of my favorite alternatives:
Snake River Farms – Best for American Wagyu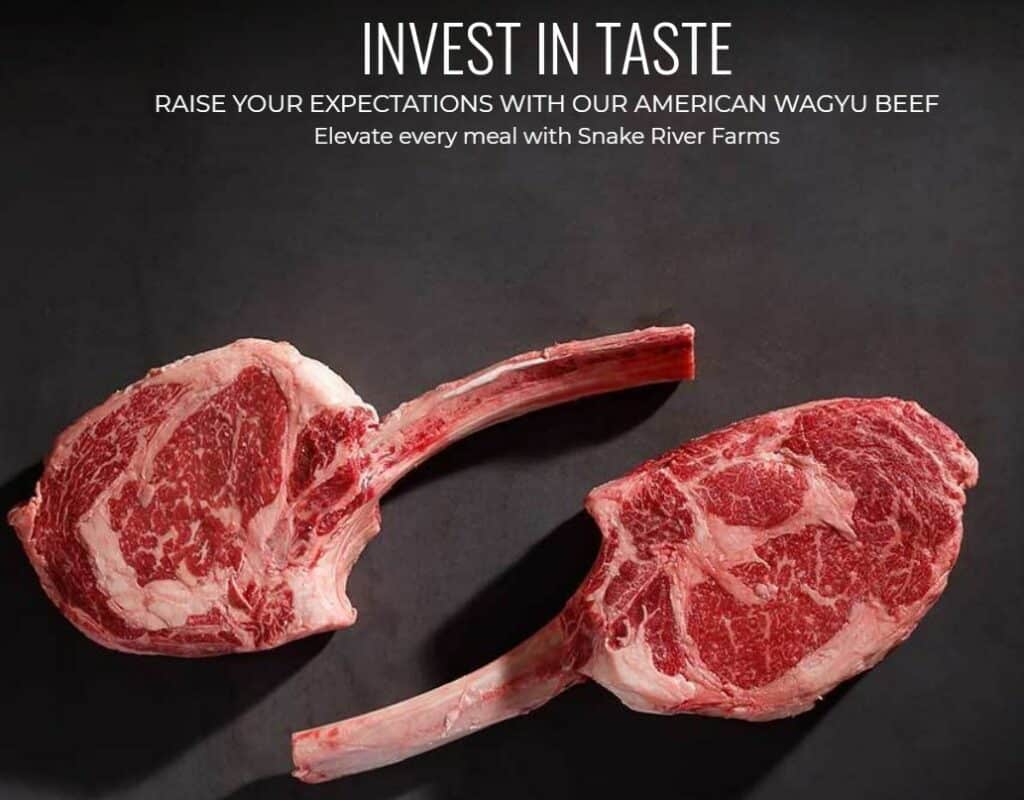 One of the best DeBragga alternatives is Snake River Farms. This family-owned company is based in Idaho. Snake River Farms provides meat to its online general public and Michelin-star restaurants as well.
Snake River Farms is well-known for its American Wagyu beef. This beef comes from crossbreeding American Angus with imported Wagyu cattle from Japan. It's not very common, but their meat is rated better than USDA Prime, which is the best grade possible in the US.
On the Snake River Farms site, you can select a variety of cuts, but it's hard to argue against just ordering some delicious American Wagyu. Specifically, the Wagyu fillet mignon, ribeye, or new york strip.
Crowd Cow – Best for Grass-Fed Products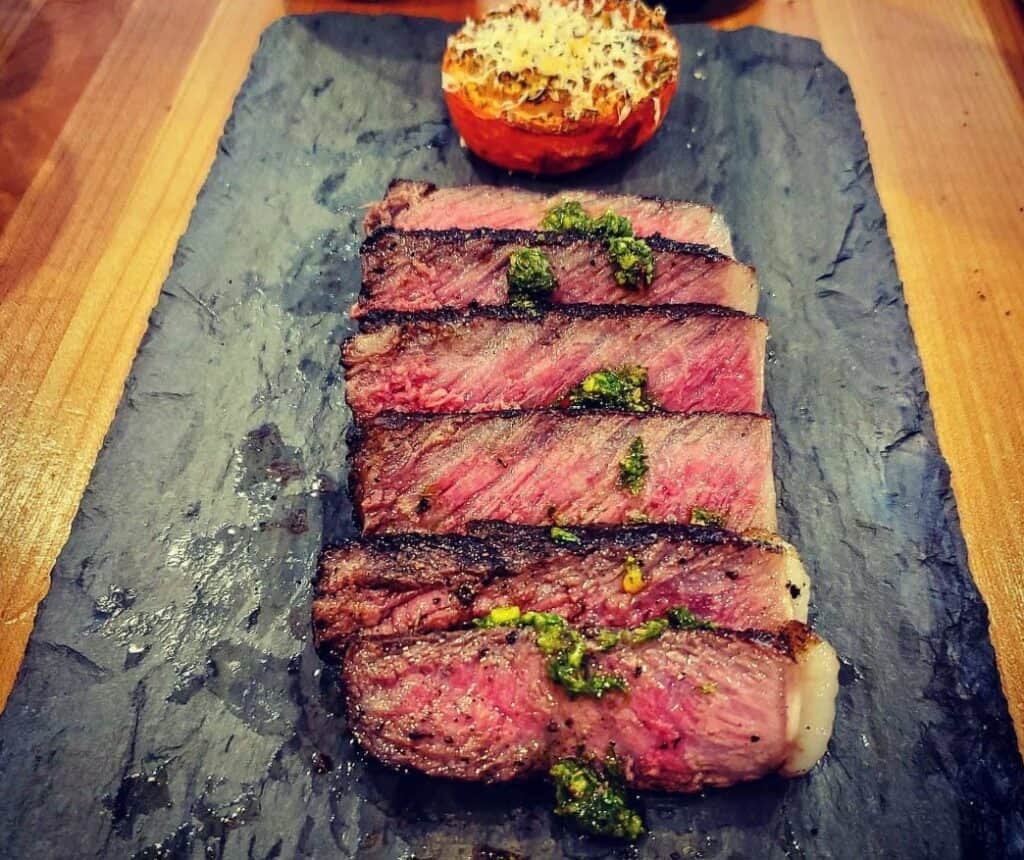 Another excellent meal delivery service in the industry is Crowd Cow. If you want delicious, locally sourced, grass-fed beef, Crowd Cow might be the one for you.
The team from Crowd Cow is meticulous, visiting each farm before it agrees to buy its meat. This is because the company only wants the best products, and that comes from ensuring attention is given to detail throughout the entire process.
With Crowd Cow, you can select the cut you want, then choose which farm you want your meat to come from. Plus, before you choose a farm, you can read more about how it raises its meat and its philosophy.
With Crowd Cow, you'll get a wide range of beef that is entirely grass-fed, but it's always important to understand where your meat comes from, and the method used to raise it.
The price of your meat can vary from farm to farm, so be sure to take a few minutes and shop around for items that are within your budget. Your order comes quickly in frozen packages, vacuum-sealed, and shipped in biodegradable content that you can recycle. But there's more than just beef available with Crowd Cow.
Users can purchase lamb, pork, chicken, and even Alaskan Salmon from the site. But of course, beef is the biggest seller. One of the more popular options on the site is authentic Wagyu steak. Crowd Cow sources this cut of beef right from Japan, so you know you're getting legitimate, authentic Wagyu meat.
Porter Road – Best for Authentic Butcher Experience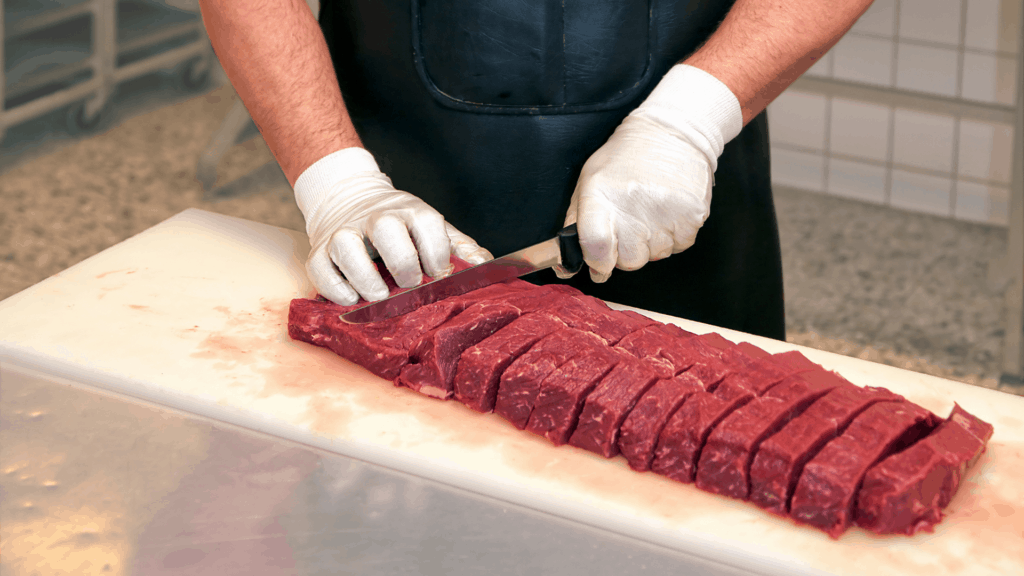 Porter Road makes this list because they're more than just a steak delivery company. Ordering from porter road includes options like lamb, chicken, pork, and a wide selection of beef.
All their meat comes from local farms in Tennessee and Kentucky, then cut and dry-aged for at least two weeks before making its way to your home. Additionally, all farms that Porter Road works with promise antibiotic and hormone-free grass-fed beef.
Porter Road's selections aren't as expensive as other online meat delivery services, which makes Porter Road a solid choice if you want some unique cuts without emptying out your bank account. The site offers more than 50 different cuts, but of course, you can't go wrong if you choose the ribeye.
If you're the type of person who likes a little variety in your box, you can let Porter Road do the shopping for you. There are several curated meat boxes available from this high-quality meat delivery service. All meat that comes from Porter Road is humanely raised using sustainable methods and processes.
Omaha Steaks – Best for the Traditional Steak Eater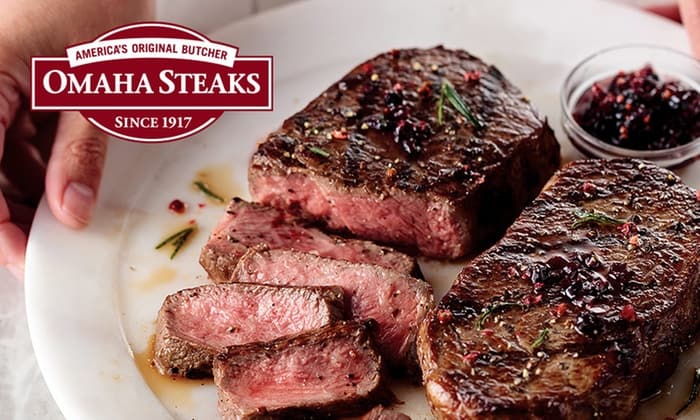 The oldest company on our list is Omaha steaks, which started nearly a century ago, back in 1929. Omaha Steaks shows that steak delivery isn't a new thing, as it began delivering steaks through the mail in 1953.
It's safe to say the company knows what it's doing. It's only been since the advantages provided by modern technology that we've started seeing more alternatives to Omaha steak show up.
Don't be fooled by its name, though. Omaha Steaks offers much more than steak. You can purchase seafood, desserts, appetizers, wines, and a variety of meats right from their website. Any meat you order is flash-frozen, then vacuum sealed before being shipped in dry ice. Your package will show up in a styrofoam cooler, so your meat stays cool.
Omaha Steaks even sends you an email alert if you're unable to be home when it's delivered. The site offers a huge selection of meats, including a 21-day aged filet and a 30-day aged ribeye. Plus plenty of new york strips, KC strips, t-bones, and more. If you really want to go all out, go with Omaha Steaks.
FAQs
There's plenty to know about steaks, so here are some of the more commonly asked questions and their answers.
Question: What is the most flavorful cut of steak?
Answer: If you're a steak lover, then it's hard to find a cut with more flavor than the ribeye. Its flavor comes from the rich marbling included with this cut, which melts into the meat and provides a delicious taste when cooked on your grill. The cut comes from the rib of the animal, which is where its name comes from.
Question: What is a cowboy steak?
Answer: You'll sometimes see this on a menu in a steak restaurant, but they're very popular with meal delivery services. A cowboy steak is a thick cut of ribeye with the bone left in.

This cut of meat will easily feed you and another person. Usually, companies cut the meat away from the bone, however, some places like to leave the bone attached for added flavoring.
Question: What is cube steak used for?
Answer: If you have a few pounds of cube steak lying around, you can use it the same way you would stew beef or round steak. It's most commonly used with stews, slow-cooked meals, and soups, first simmering the steak until it's nice and tender. Additionally, some people like to pan fry cube steaks on the stove since they're already flattened and tenderized.
Question: Is steak good for you?
Answer: Steaks are great sources of protein, which is good for every cell in the body. Protein is a macronutrient, which means you need plenty of it in order for your body to function properly. It's great for keeping your nails, skin, hair, cartilage, bones, and blood in good working order.
Does DeBragga "Meat" Expectations?
As you can see, DeBragga is an excellent source for high-quality steaks, especially if you're a 5-star steakhouse that needs a wide selection of steaks. However, if you're on a budget, DeBragga may not be the best choice. The prices you'll find on the site are more along the premium line than they are budget-conscious.
That's not to say the steaks aren't worth it. If you have a higher budget or just want to splurge on some excellent tasting steaks, then DeBragga is an excellent choice. You won't find low-quality cuts on the site. It's all perfect, delicious, flavorful cuts of meat that any steak lover is sure to enjoy.