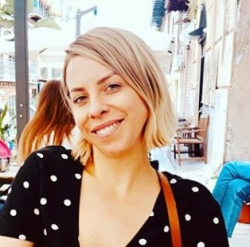 Latest posts by Jodie Chiffey
(see all)
Steak is here to stay; you can be sure of that. Enjoyed across the globe, from Japan to the UK, nowadays there are more cuts of steak than ever. Gone are the days of a simple sirloin – you now have people enjoying tri-tip, tomahawk, and New York strip steak, among many others.
The curious cut that we're going to be looking at today is the brilliant Brazilian import, the wagyu picanha steak. 'What is wagyu picanha?', you might ask. If you haven't heard of it before, let alone even begin to fathom how you might pronounce it, then don't worry. We're here to give you a complete guide to wagyu picanha steak.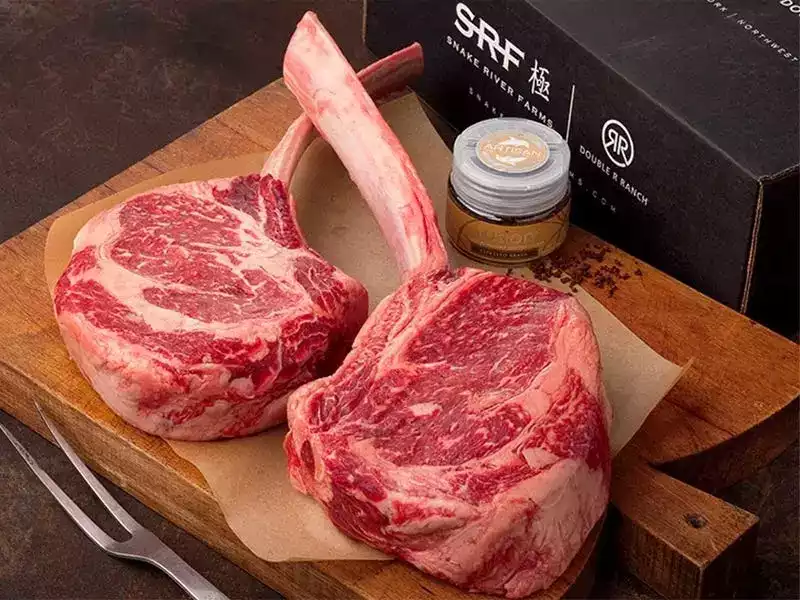 The Pioneers of American Wagyu Beef | Snake River Farms
Snake River Farms is an American pioneer of Wagyu, a style of meat that first came from Japan. It is celebrated by chefs and beef connoisseurs throughout the world and is featured in a number of Michelin-starred restaurants.
Check Prices
We earn a commission if you make a purchase, at no additional cost to you.
What is Wagyu Picanha?
First and foremost, we need to look at those two words, as they both have their tale to tell.
Wagyu
Wagyu is a Japanese word that means 'Japanese cattle,' and any steak or beef-related product described as wagyu can be a pretty clear indicator that it is excellent.
Wagyu beef is often classed as some of the best globally, though it often has a price point to match this accolade. Wagyu cows are fed on a rigorous diet of cereal and grains, which gives the meat an absolutely glorious marbling and an incredible texture and flavor.
Picanha
A Brazilian cut of steak, the word 'picanha' literally means 'top rump cap' – the precise area of the cow that this steak comes from. Quite a tricky cut to find in your average steakhouse, it's been a mainstay of Brazilian restaurants and is slowly creeping into the public consciousness. And for a good reason too.
The picanha steak is an absolutely beautiful piece of meat. Wonderfully tender, with a gorgeous rim of fat along one edge, it's flavorful and fancy. Just remember that you heard about it here first!
All About Wagyu Picanha
Now we know what wagyu stands for, and we know what picanha is, what is wagyu picanha? It's very simple. Wagyu picanha is the picanha steak, cut from a wagyu cow.
This is a rare delicacy for sure, as the picanha as a steak cut is quite a rare find, and wagyu beef is highly prized and goes through all sorts of different standard checks before it is accredited as wagyu beef. Getting your hands on wagyu picanha may be tricky, but it's worth the quest to find it.
Another thing worth noting about the wagyu picanha is that butchers cannot cut it down to an exact weight because it isn't strictly speaking a steak. It's often served up or carved up as a whole piece, which means the sizes of your wagyu picanha can vary hugely.
Some butchers may also cut off the beautiful layer of fat, which you don't want them to do – this layer of fat is crucial for some of those exquisite meaty flavors, so make sure you get it with the fat on!
What does a Wagyu Picanha steak look like?
Standard picanha steak looks almost like a cartoon of a steak – a relatively thick white band of fat edging a glorious red, meaty slice. It looks like no other steak you have ever seen!
And when you add into the mix the creme de la creme of the steak world, the absolute prime beef produced by wagyu cows, you get a stunning marbling across the whole steak.
Fans of the picanha may wrinkle their noses at this, as the picanha doesn't often have intramuscular fat marbling, but we're not dealing with any old cows here. This is wagyu picanha, the best of the best, and if your wagyu picanha doesn't have a bit of intramuscular fat marbling, unfortunately, it isn't proper wagyu beef that you've got.
What kind of flavors do you get with a wagyu picanha?
Wagyu picanha has to be one of the most delicious, succulent, tender, and flavorsome steaks you can get your hands on. Picanha steaks normally are a buttery, beefy treat, juicy and tender with plenty of big, bold flavors, but wagyu picanha is another flavor adventure entirely.
Wagyu picanha ends up being more marbled than normal picanha, almost like a ribeye, and this imbues the meat with even more delicate, buttery, beefy flavors. In addition to the stunning taste hit, you get a gloriously tender cut with the wagyu picanha as well, which, like the butter that it almost tastes of, can melt in your mouth when cooked correctly.
How do you cook the perfect wagyu picanha?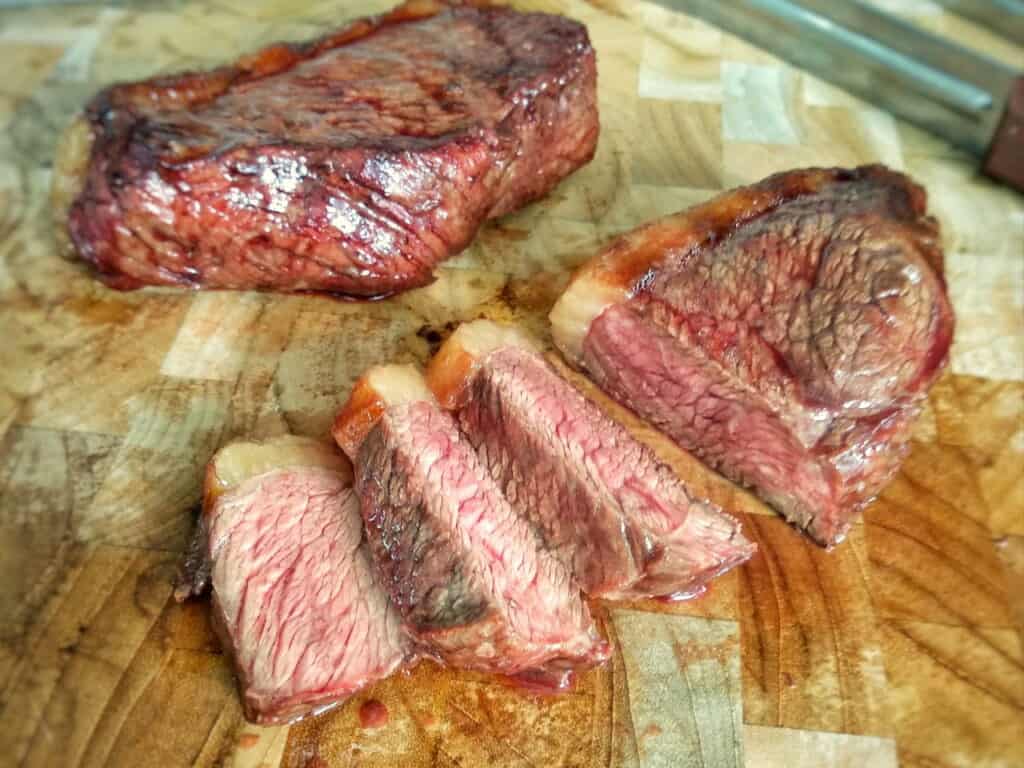 This is one steak you want to get right the first time! You're forking out top dollar for one of the best steaks in the world, so you don't want to overcook it or even undercook it, as you can't come back from it. Ensure you have the best grilling accessories to hand as well, as a craftsman is nothing without the right tools.
The picanha steak comes into its own when you cook it on a grill, as they do in Brazil, so we'll take you through the steps to cooking your wagyu picanha to perfection using your grill.
If you're in the market for a new grill and need some advice, you'll quickly find that working out how to buy the best grill can be a tricky task – but we have you covered!
Remove your wagyu picanha from the fridge and the packaging, and let it come to room temperature. This should take about 2 hours.
Turn your grill up to the highest setting if you're using a gas grill, or make sure that your coal-fire grill is at its very hottest.
Season the wagyu picanha with some salt and pepper – you won't need much more than this.
Place your wagyu picanha on the grill with the fat side up. Leave it grilling on this side for 3 minutes.
Flip over your wagyu picanha and get a good sear going on the fat side. Leave it on the grill for 4 minutes.
Lower the temperature of the grill and move the wagyu picanha to a cooler area of the grill. Put the lid down on the grill and leave it cooking for 20-40 minutes.
After 20 minutes, take your meat thermometer (if you don't have one, get your hands on our personal fave, the BFOUR meat thermometer). You're aiming for an interior temperature of 135oF.
If you've hit the sweet spot temperature-wise, take your wagyu picanha off the grill and let it rest for at least 10 minutes.
Make sure your carving knife is good and sharp (if you're in the market for a good new knife, the Dalstrong Carving Knife is our go-to!). When carving, try and carve against the grain, from tip to tip. Serve and enjoy!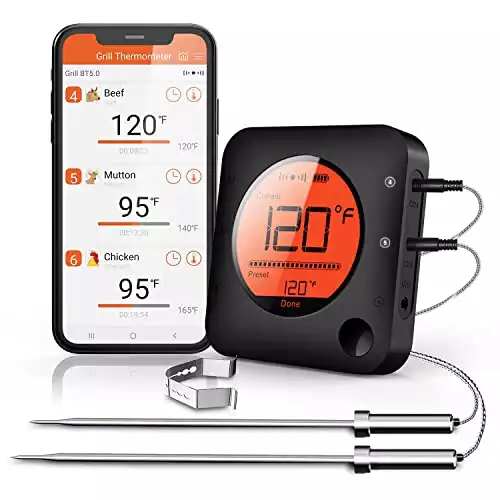 BFOUR Meat Thermometer Wireless | Amazon
The wireless meat thermometer adopts the most advanced Bluetooth 5.0 that provides the strongest, reliable connection, allowing you to monitor meat up to 200ft away.
Buy at Amazon.com
We earn a commission if you make a purchase, at no additional cost to you.
12/02/2023 05:02 am GMT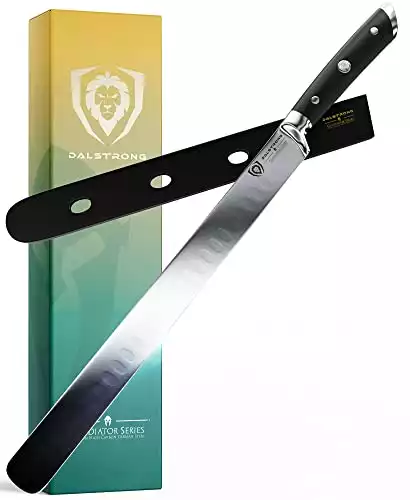 Dalstrong Carving Knife | Amazon
Outstanding craftsmanship, cutting-edge technology, stunning design elements, and premium materials. Peak performance has never looked so good at this price.
Buy at Amazon.com
We earn a commission if you make a purchase, at no additional cost to you.
12/02/2023 05:22 am GMT
Alternatives to Wagyu Picanha
If you're looking for a one-way ticket to flavor town but don't want to pay top dollar, we can recommend these alternatives to wagyu picanha. They're just as delicious but won't leave you penniless.
T-Bone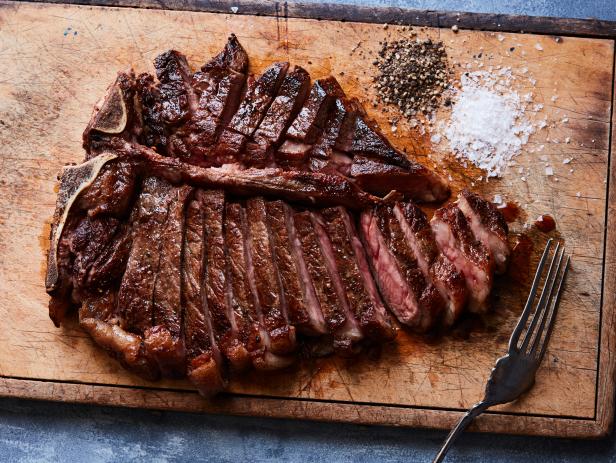 This primordial cut is an absolute winner, with both flavor and tenderness to match the wagyu picanha, but at a much more reasonable price point. Effectively a combo of the New York strip steak and the tenderloin, you've got flavor and tenderness in abundance with this monster. Approach t-bone cuts with a serious appetite!
Filet Mignon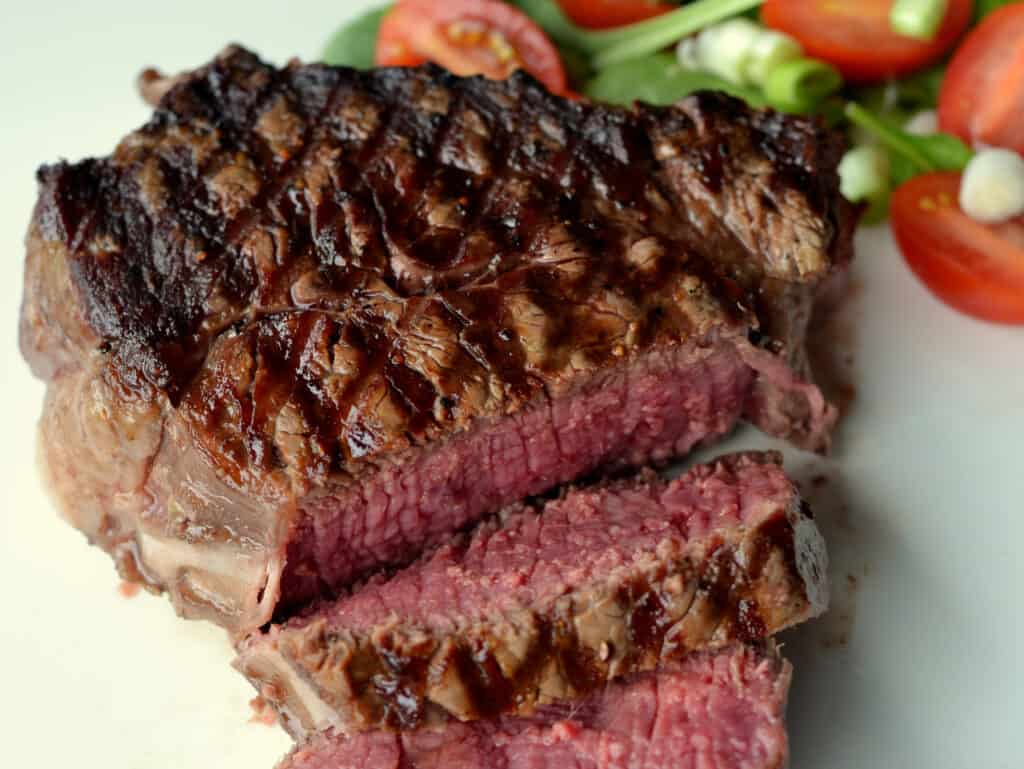 Ok, so this one is a little pricey too, but if you're looking for another tender cut that could rival the tenderness of a wagyu picanha, then look no further. Filet Mignon may not be as flavorful as the ribeye in the battle between filet mignon vs. ribeye, but it is a true melt-in-the-mouth cut. When cooked properly, there's not much that beats it.
Sirloin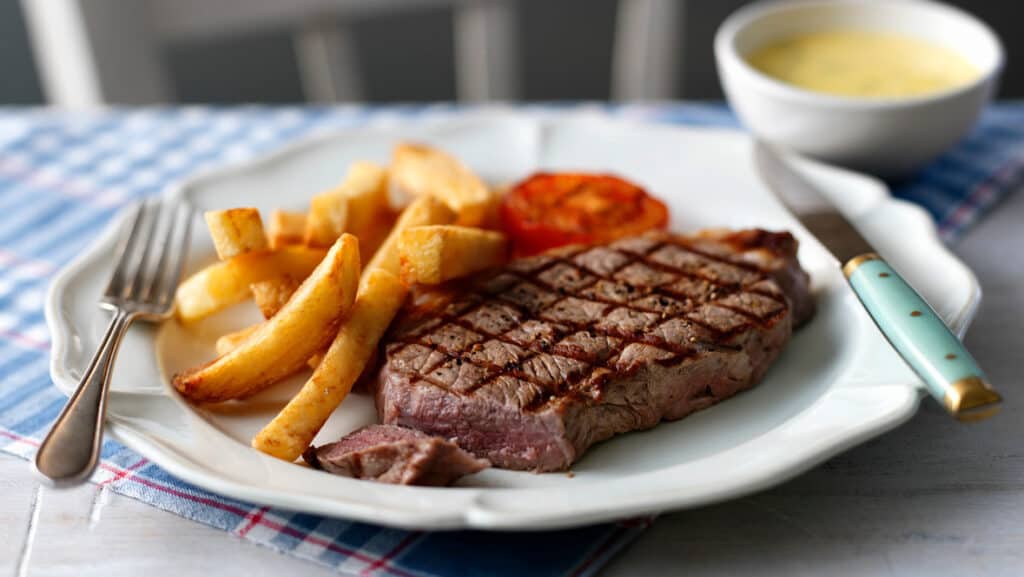 The closest rival to the picanha, in our opinion, the sirloin is one of those classic steaks that you would be hardpressed to beat. A mainstay of steakhouses and restaurants alike, and a regular sight at BBQs, be sure to check out our complete guide to ribeye vs. sirloin to find out more.
Frequently Asked Questions
We'll go through some of the more commonly asked questions about Wagyu Picanha.
Question: Do I have to use a grill for cooking it?
Answer: Not at all – we recommend using a grill because it gives you the best results. You can also use a skillet on the stove to cook your wagyu picanha – or you can even try using sous vide to get a tenderness as you've never seen before.
Question: Can I use extra seasoning?
Answer: You absolutely can, but with a steak like a wagyu picanha, it's not necessary. A bit of salt and some cracked black pepper will be all you need for this succulent steak!
Question: I've never used a grill before – is there anywhere I can brush up on the principles of grilling?
Answer: If there's one thing we know about, it's grilling – after all, we're not called Art of Grill for nothing! Take a look at our handy principles of grilling guide for everything you might need to know before you strap on your apron and fire up that grill.
Question: Where can I buy a wagyu picanha, and how much do they cost?
Answer: Full disclaimer – wagyu picanha's don't come cheap. If they did, you can be certain that that's what we'd be having for breakfast every morning! The highest price you can pay for wagyu picanha could add up to hundreds of dollars – this would be for the best of the best. As the standard of wagyu beef is diligently maintained, you'll rarely find any legitimate wagyu picanha under $50.

The price changes all the time, as it does with all beef products, but the following sites have wagyu picanha for sale:

Snake River Farms – Snake River Farms is a great meat delivery site that offers up prime American wagyu picanha steak. Their Black Grade wagyu picanha weighs around 2lb and costs around $79.00.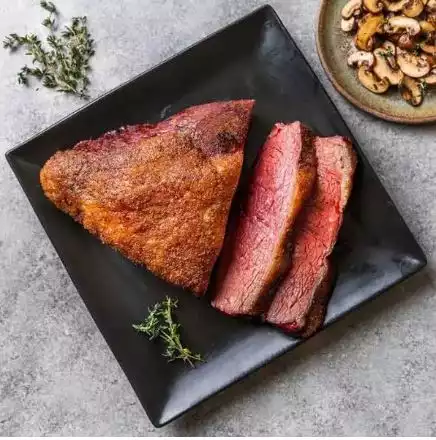 Picanha | Snake River Farms
The picanha (also known as the coulotte or coulotte steak) is a hard-to-find cut of beef that's well worth the search. It is triangular in shape and considered to be the most delectable meat for the grill in Brazilian steakhouses.
Check Price
We earn a commission if you make a purchase, at no additional cost to you.
Holy Grail Steak – meat so good that you'll think you've found the holy grail, they offer up wagyu picanha steak for around $69.00.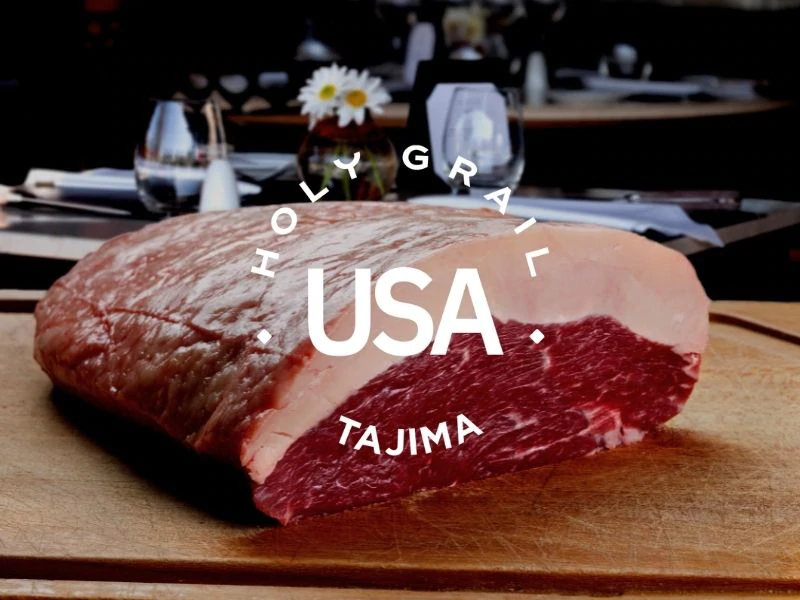 Wagyu Picanha – Worth The Hype?
Wagyu picanha is undoubtedly one of the best and most delicious steaks that money can buy – and this is definitely reflected in the price you pay for the privilege of this tender, succulent piece of beef.
Besides, it can also be quite tricky to track down – you'll find that some butchers don't offer it as readily as other, better-known steaks, and occasionally if they do offer it, they'll serve it up to you; without the fat! On top of all this, finding reputable and trustworthy wagyu beef is another challenge that any steak connoisseur will be familiar with as well.
If the stars do align, though, and you can find your slice of heaven – in this case, a proper, legitimate wagyu picanha – then you shouldn't even hesitate, no matter what the cost.
Almost as mythical as the unicorn and potentially even more delicious, the wagyu picanha isn't a steak for every day and the ordinary. It's for those special days that are extraordinary.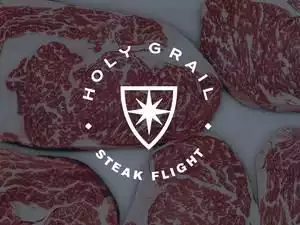 Buy Japanese & American Wagyu Beef Online | Holy Grail Steaks
Holy Grail partners are focused on the Holy Trinity of breeding, feeding and husbandry. They expertly-curated portfolio represents the spectrum of steak, from tender grass-fed Angus to an unparalleled array of A5 Japanese Wagyu beef.
Check Prices
We earn a commission if you make a purchase, at no additional cost to you.