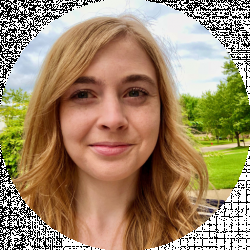 Latest posts by Erin Jamieson
(see all)
My father passed down to me a love for high-quality ingredients. That didn't mean we always spent a lot of money on brands or products, but opted, for example, for genuine vanilla extract to make a delicious pumpkin pie. And with something like meat or seafood, paying extra for high quality is often worth it. 
But another reason I've become interested in online alternatives to conventional grocery store products is that I care about sustainability and sourcing. And since 2020, options at grocery stores are more film than they used to be. 
But even if you're like me and care about higher sourcing standards but tend to browse a lot before making a decision, you'll want to hear my comparison of Thrive Market vs ButcherBox. These companies offer subscriptions, claim to offer higher quality products, and supposedly have a lot of advantages over your typical grocery store. 
But is either Thrive Market or ButcherBox worth it? From memberships and fees to delivery and more, I'll tell you the truth about what each company has to offer. You may be surprised by which one comes out on top. 
Bottom Line Up Front Summary
I love how both ButcherBox and Thrive Market is breaking away from the conventional meat and seafood market, providing us with ways to buy more ethical and higher quality food. But while both offer convenience, there's a clear winner between the two for me, and that's Thrive Market. 
Much as I love it a lot about ButcherBox, the company's recent struggles with customer service and the lower level of flexibility make Thrive Market a more practical solution. Thrive Market gives you a blend of subscription and a la carte shopping perks, with a nice variety of meat that's superior to grocery store meat. Plus, you can shop at Thrive Market for dairy, seafood, pantry staples, and much more.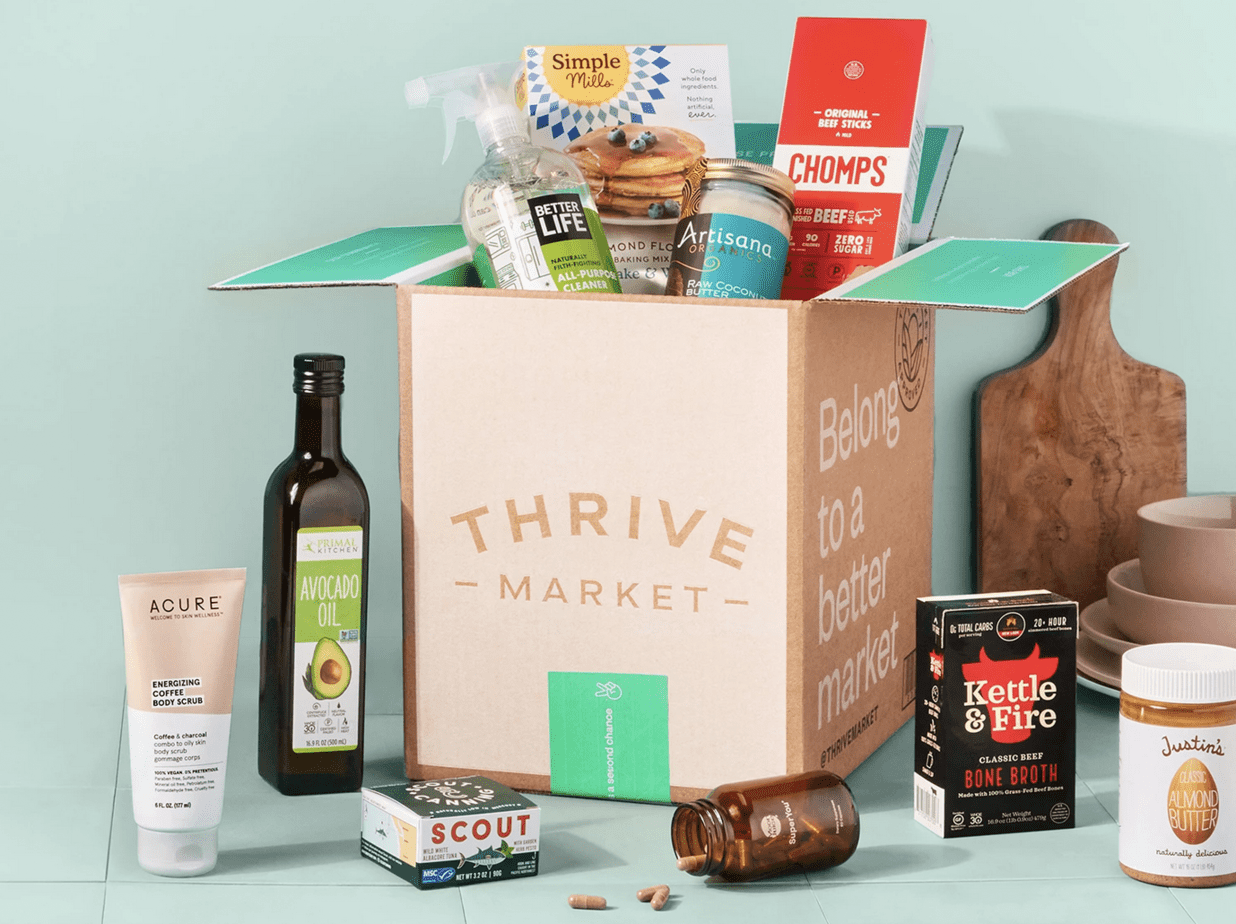 Main Differences ButcherBox vs Thrive Market 
Thrive Market offers a subscription for a la carte selections, whereas  ButcherBox is a subscription-based service with custom and curated boxes
Thrive Market carries meat, seafood, dairy, packaged food, wine, gifts, and more, whereas ButcherBox carries meat and seafood
Thrive Market carries frozen and fresh options, whereas ButcherBox products are all flash frozen
Thrive Market grass-fed beef is sourced from Chile, whereas ButcherBox beef comes from Australia
The Truth about Thrive Market vs ButcherBox
Company Vision
The reason why I'm comparing Thrive Market and ButcherBox's company mission is that it says something about their values and focus. While I never take a company's history or vision as the sole indicator of quality, it does help me understand who the service is intended for. There are some interesting comparisons between these two companies. 
Thrive Market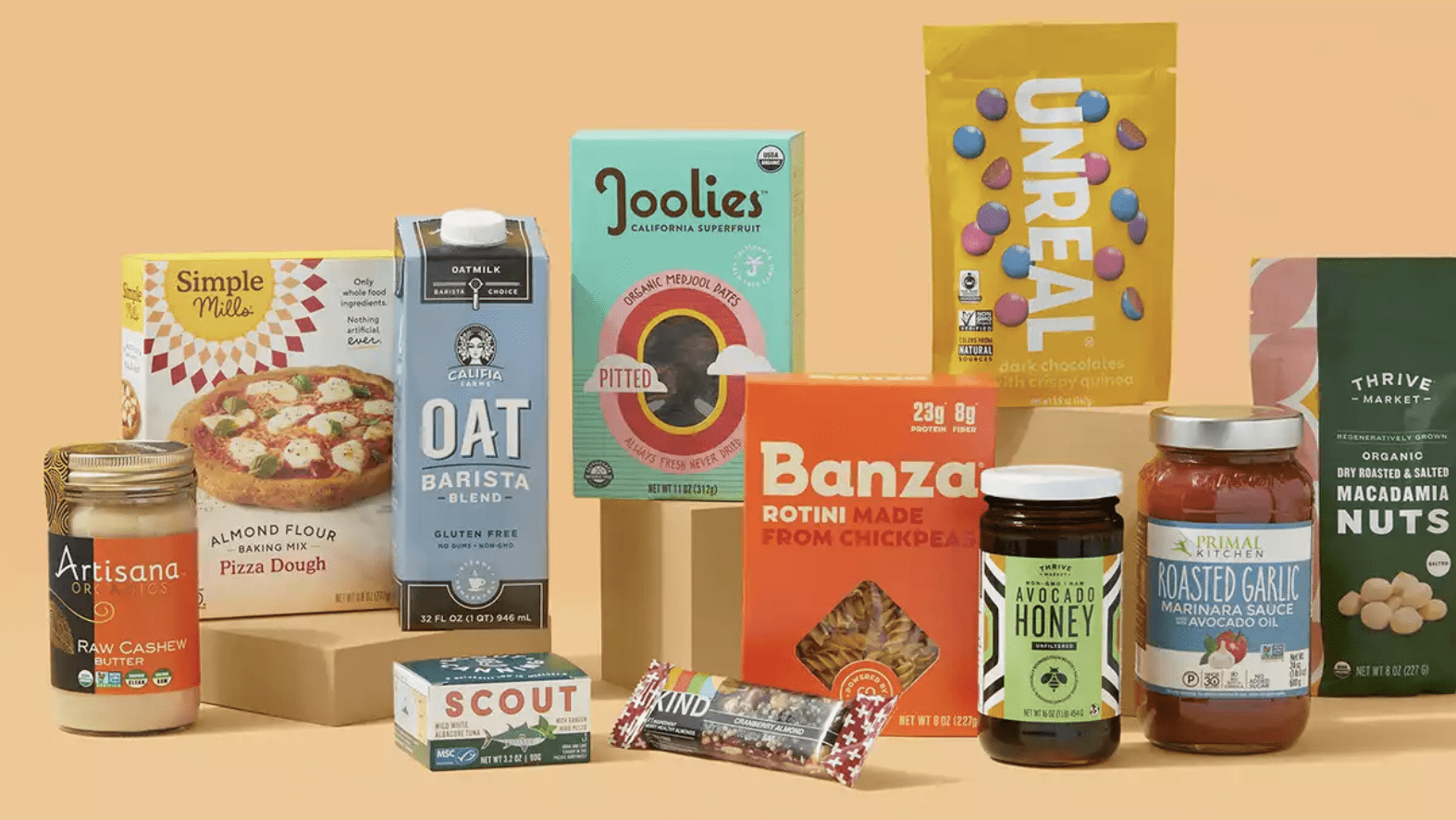 Thrive Market started in the '90s in the Midwest, and, my bias for the Midwest aside, I like their origin story. The founder was inspired by family meals and how much they meant to their childhood. This isn't an angle I expected from a large online marketplace, but in short, the founder wanted to bring more wholesome foods to more families, just like they enjoyed. For Thrive Market, that means focusing on issues like accessibility, sustainability, and humane sourcing.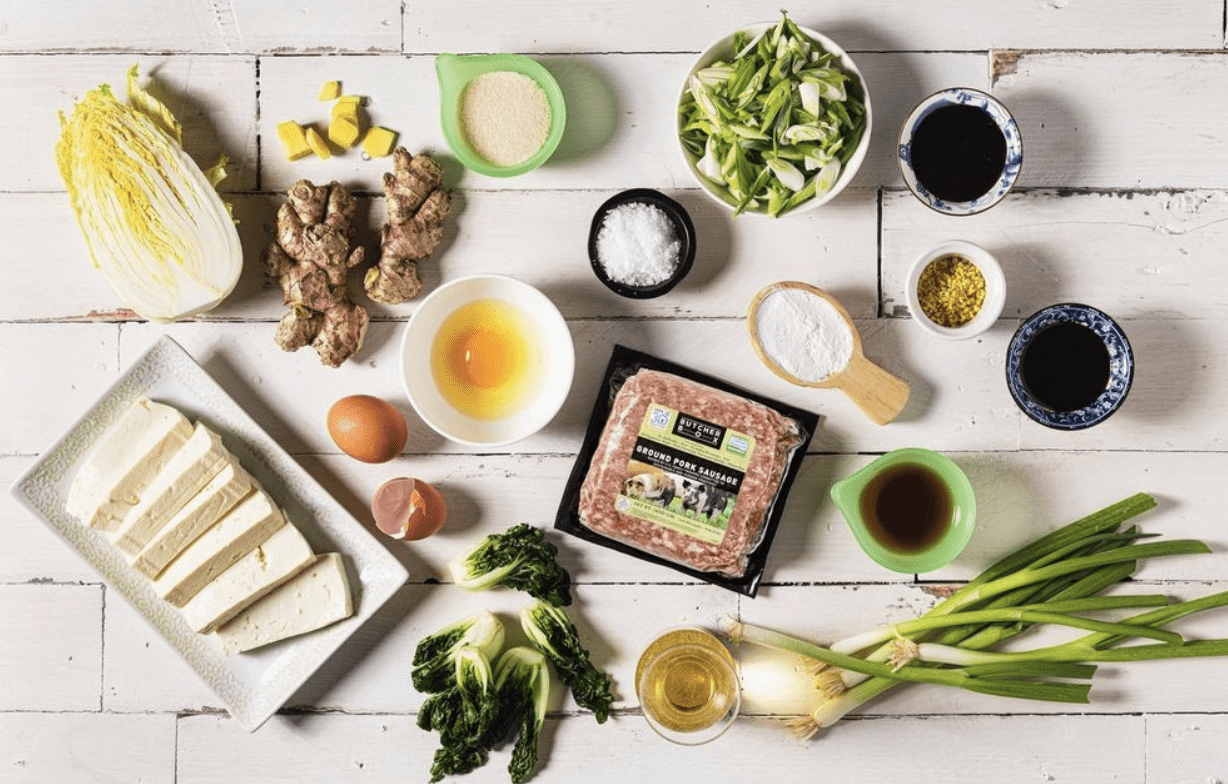 Just like Thrive Market, ButcherBox is trying to increase accessibility to products with better sourcing standards. But since ButcherBox specializes in meat and seafood alone, that effort goes even further for working with their partners. They're pursuing B Corporation Certification, 0 net carbon emissions, and even partnering with animal welfare organizations. 
Winner: ButcherBox 
In the past, I may have called this a tie, but ButcherBox's step-by-step commitment goes a bit further in accomplishing its mission.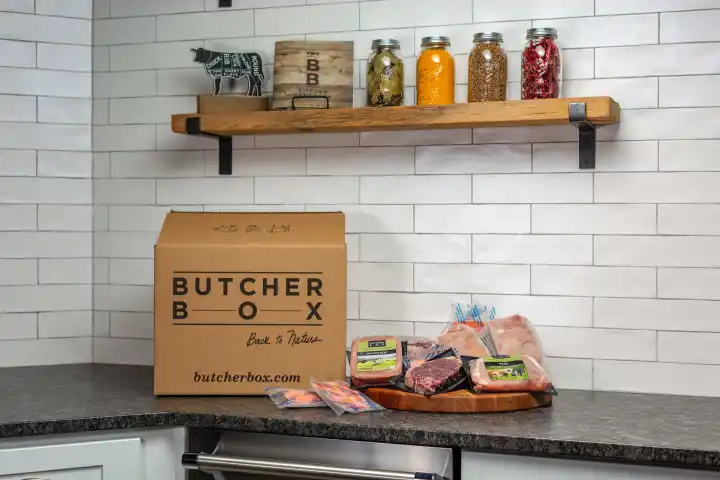 Meat Delivery Subscription | Butcherbox
ButcherBox delivers 100% grass-fed beef, free-range organic chicken, humanely raised pork, and wild-caught seafood directly to your door. Sign up today!
Check Prices
We earn a commission if you make a purchase, at no additional cost to you.
Shipping & Delivery
A little disclaimer: sometimes, things go wrong. That's more true than ever, as the pandemic has hampered shipping schedules and more. But what I want to see is effective ways to keep products fresh, transparency, and policies for refunds if something does go wrong. 
Thrive Market
Every frozen or fresh package ships out with insulation and dry ice to keep products fresh. I like the free shipping perk- but it's only for orders over $49. And as long as you live in the 48 contiguous states, you're covered. I was happy to see that they're living up to their eco-friendly mission since most packaging is recyclable. 
ButcherBox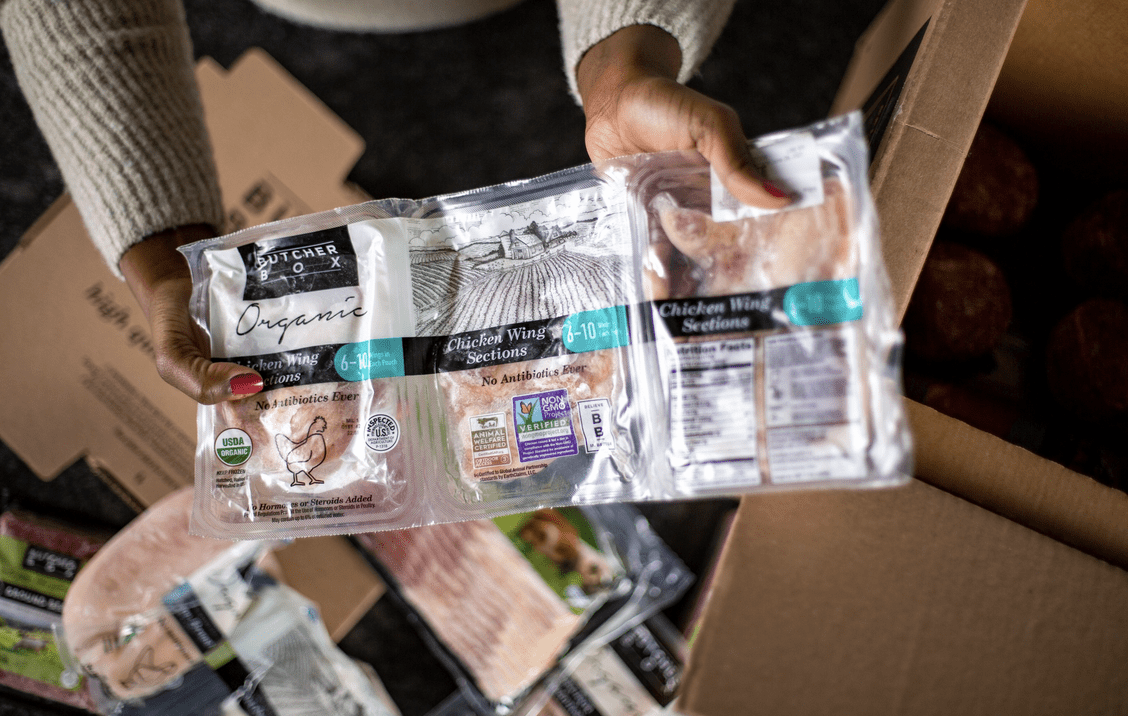 ButcherBox also opts for insulated packaging with dried ice- for all 48 states. Shipping is always free, which sounds like an advantage over Thrive Market. But considering that no shipment is going to be under $49, it's the same situation.
Winner: Tie 
Thrive Market and ButcherBox ship to the same places, offer free shipping, and slip in dry ice to keep your package cool. Both are solid on recyclable standards, too, which is always a bonus. 
Shopping & Subscriptions 
I'm one of those people who love to see flexibility and choices- but sometimes, too many choices can overwhelm me, too. No matter your preference, the good news is that both ButcherBox and Thrive Market offer options for customization. But with a cost comparison and other factors, there are some substantial differences. 
Thrive Market
The easiest way to think about Thrive Market is an upgraded, more niche version of Amazon Prime or Fresh. You pay an annual or monthly subscription fee to get access to all products and for speedy delivery. Otherwise, it's up to you to shop for a la carte items. The other option is auto deliveries for certain products. And since it's not as large as Amazon, the filters are a lot more helpful. As of 2022, their fee is $5 per month. 
ButcherBox works differently. While you can buy a gift box, the main point of the service is their subscription boxes. Almost all of these are curated boxes, but you can shell out an extra $20 for a fully custom box. 
| | |
| --- | --- |
| Type of Box  | What You Get |
| Basic Box  | 7 to 7.5 lbs Meat  |
| Mixed Box  | 8 to 11 lbs Beef, Pork, Chicken  |
| Beef & Pork Box  | 8 to 11 lbs Beef, Pork  |
| Beef & Chicken Box  | 8 to 11lbs Beef, Chicken  |
| All Beef Box  | 8 to 11 lbs Beef |
| Custom Box  | 9 to 14 lbs Meat of Choice |
You can swap out items, and you'll have to opt for a custom box if you're a seafood lover like me. There's no guarantee if you're getting the higher or lower end of lbs in each package, so that's another thing to keep in mind. You can expect to spend $99 to $170 per box- which arrives every 2 weeks, 4 weeks, 6 weeks, or 8 weeks. It's helpful that you can change your box frequency at any time, as well as pause your subscription when you need to. 
Winner: Thrive Market
This is one of those gray areas because part of which one you prefer depends on your needs. But there are a few reasons why I prefer Thrive Market's model. You get both the flexibility of a la carte shopping and the convenience of auto-delivery if you want it. It's a better flexible option if you like seafood.
And while a cost comparison between Thrive Market vs ButcherBox is tricky, you have a lot more control over how much you do or don't spend at Thrive Market. Even if you don't use Thrive Market for a month or two, the fee is quite low. 
Product Variety
Aside from one other category- which I will address later- I'd say this is the most substantial difference between Thrive Market and ButcherBox. For some, this will be a make or break- for others who are just shopping for meat, it's less of a big deal. But not everyone realizes the extent of the variety from both companies, and that variety is only expanding more. 
Thrive Market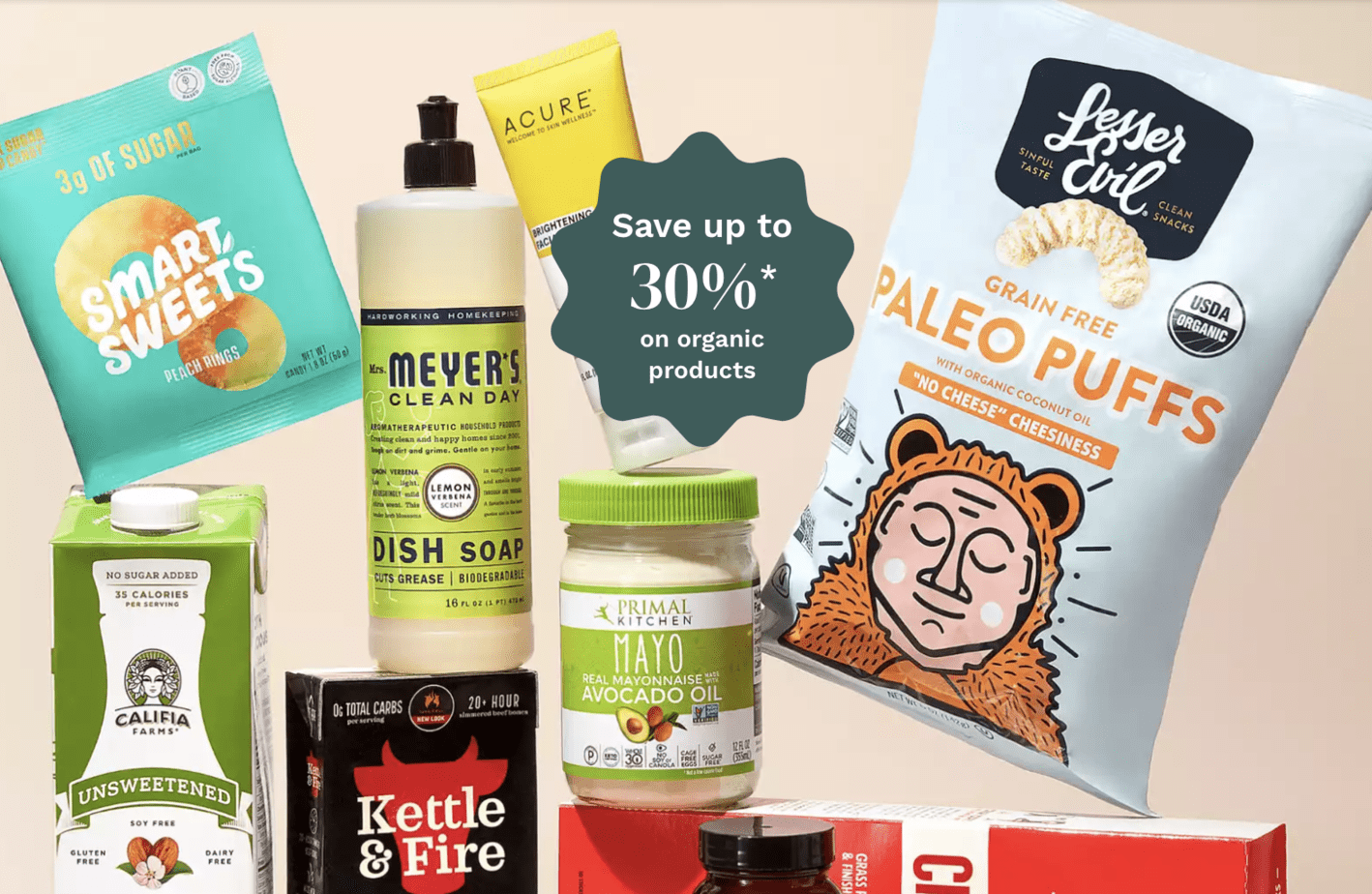 Thrive Market is impressive with just how much you can buy. The includes everything from keto-friendly and Bobby-approved (FlavCity) snacks to high-quality bread, and even a small selection of wine. Even better, the filters make it easy to find what you need:
| | |
| --- | --- |
| Shopping Category | Examples  |
| Gifts & Exclusives | Bundles, Essential Oils, Gift Cards, Wine, Bath Products, etc |
| Meat & Seafood | Beef, Poultry, Pork, Seafood, Lamb, Plant-Based  |
| Frozen Foods | Appetizers, Bread, Breakfast, Desserts, Fruits/ Vegetables, Meals, Meat & Seafood, Pasta, Pizza, Vegetarian, Soups/ Broths  |
| Wine  | Red, White, Rose, Sparkling + Wine Club |
| Vitamins | Multivitamins, Prebiotics, Superfoods, Collagen, Herbs, Alternative Medicine  |
| Beauty  | Lipcare, Makeup, Skincare |
| Bath & Body  | Essential Oils, Period Products, First Aid, Grooming, Hair, Soap, Sexual Health |
| Babies & Kids  | Diapers, Food, Toys, Vitamins, Maternity  |
| Home  | Cleaning, Home Decor, Laundry, Yoga, Fitness  |
| Pets  | Treats, Food, Supplements, Tick Treatment, Grooming, Toys  |
You can also filter by dietary lifestyle, brands, and even curated shopping lists. That way, despite the range of options, you are less likely to become overwhelmed. 
ButcherBox 

ButcherBox, of course, focuses on meat and seafood, so the focus is very different than Thrive Market. You'll have your choice of beef, chicken, salmon, scallops, and pork. That includes grilling favorites like pork chops, burgers, and popular steaks (strip steak, ribeye, and more). It's easy for any meat lover to find a classic to try, but the seafood selection is a bit more limited. 
Winner: Thrive Market 
If you only want meat, then the selection on ButcherBox is respectable. But if you want items outside of the meat or seafood category, or just more extensive seafood choices, then Thrive Market has obvious advantages. 
Meat & Seafood Quality
Out of all the categories for comparison, I was most eager for this one. Because both Thrive Market and ButcherBox are more expensive than a local grocery store, I expected higher quality options. I also wanted transparency- as much as possible. Since ButcherBox only focuses on seafood and meat, I'm only comparing those products for this category. 
Thrive Market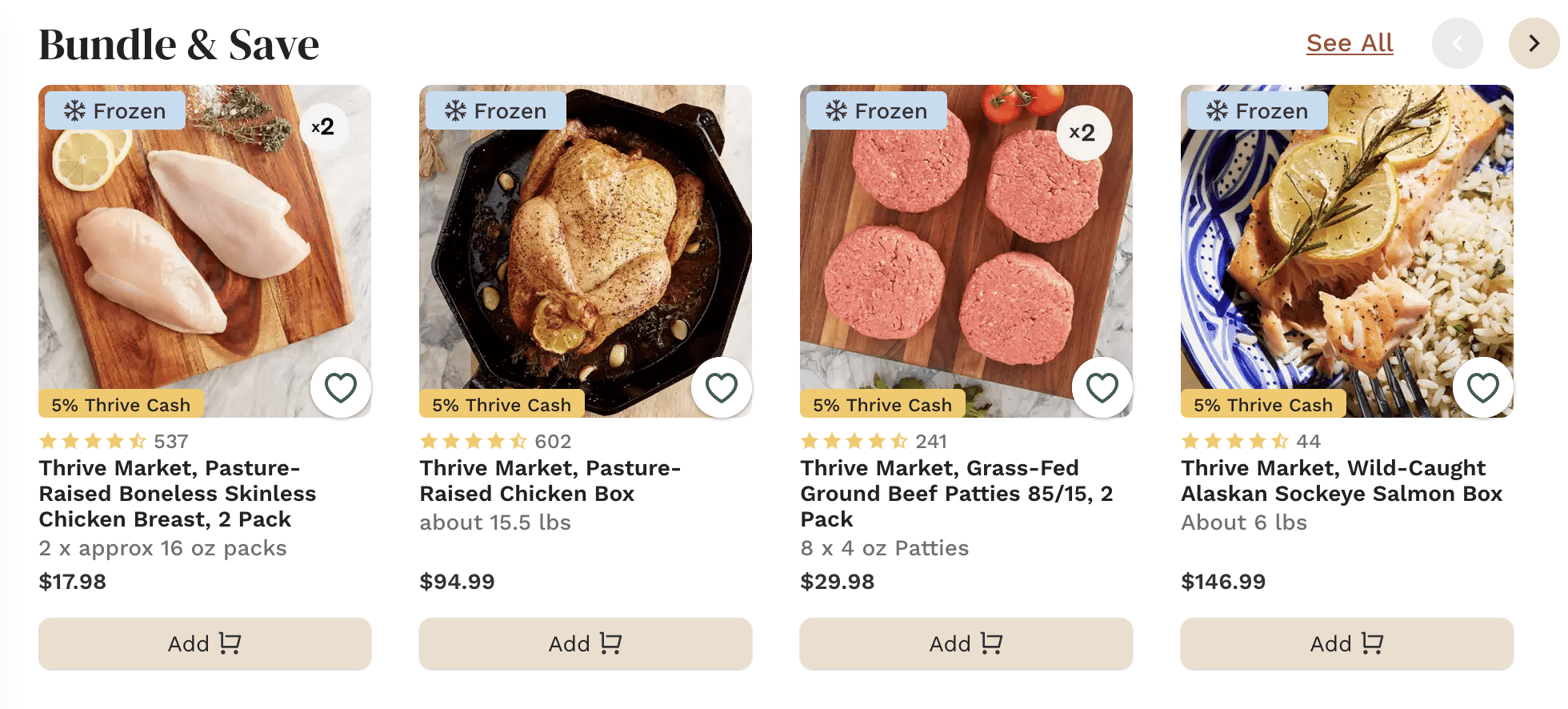 Thrive Market's meat and seafood quality varies, which isn't too hard to guess. You can find grass-fed beef, USDA organic chicken, and pasture-raised pork, as well as wild-caught seafood. While their beef is mostly from Chile, you have to check on individual products for sourcing standards, and a lot more becomes clear only after you sign up for a membership.
I also think they need to supply more information about grading. Quality and flavor can be quite good, but I'd stick more to the chicken, pork, and seafood (or burgers). 
ButcherBox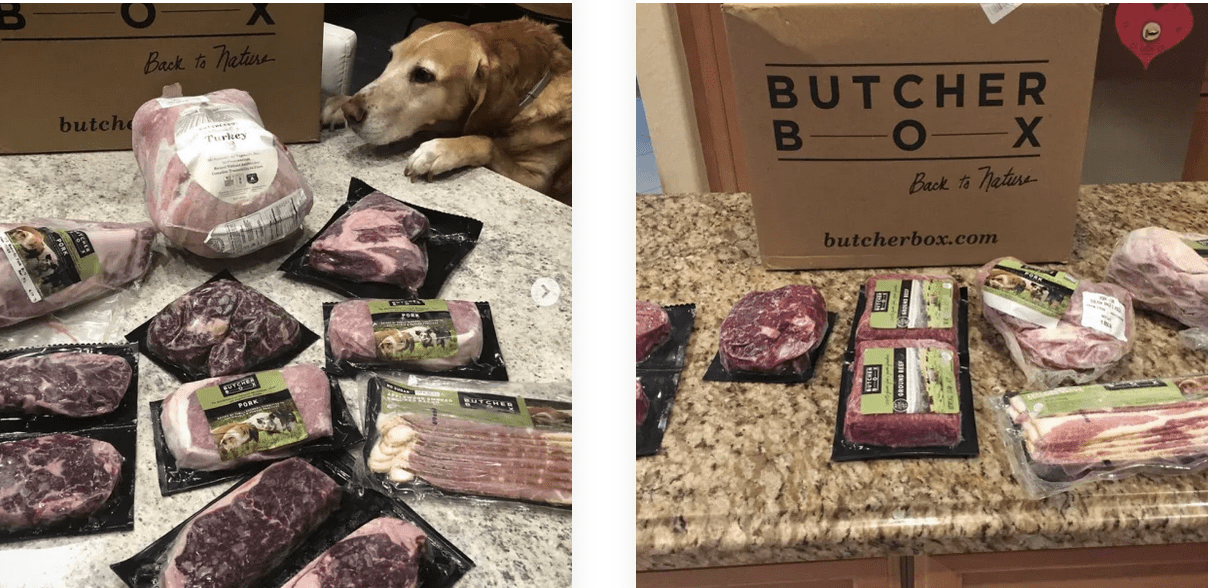 ButcherBox sourcing standards certainly impress me compared to the average conventional meat markets:
Beef is grass-fed and finished, antibiotic-free, and pasture-raised in Australia 
Chicken is certified USDA organic, GAP3, Hormone Free and Free-Range 
Pork is free of antibiotics, hormones, and crate-free
Seafood is free of dyes/ hormones/ additives and wild-caught in a sustainable manner
I love that they work directly with their suppliers. My only caveat is that I'd love to see a full list of who those suppliers are. But in terms of overall quality, there are mixed opinions. The beef isn't USDA graded obviously, but it's also not being labeled by the Australian Meat Grading System, which would tell me the quality of the marbling. As a result, some of their meat doesn't have that rich marbling I'd expect. While the sourcing quality is high, the flavor and overall quality vary. 
Winner: Tie
In the past, I gave this to ButcherBox, but in many ways the companies are similar. I love that ButcherBox has a more consistent selection of standards, but there's enough variety from Thrive Market that you can probably find what you're looking for. Both companies could improve these standards even more by providing detailed grading information. 
Overall Experience
My final step was to consider everything I know about both Thrive Market and ButcherBox- and compare it with other customers' experiences. The biggest risk of ordering anything online is if it gets to you with the same quality you expect. And while shipping and delivery problems do happen, it's up to the company to resolve any issues. 
Thrive Market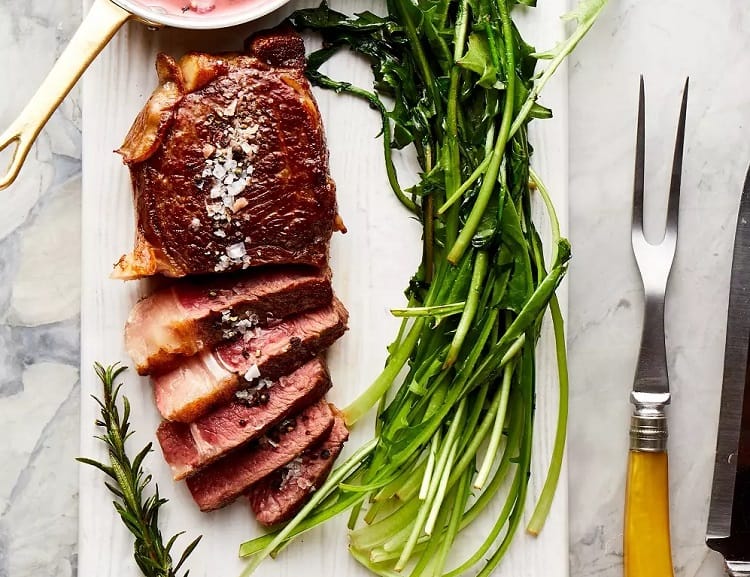 Thrive Market is mostly well-loved, with 80 percent of independent customer ratings (Trust Pilot) praising it for variety and quality. That isn't to say everyone loves Thrive Market. The most common reason behind poor ratings has to do with canceling your subscription. Thrive Market, like so many companies like it, automatically renews your subscription- and no refunds are issued once it renews. So If you want to enjoy Thrive Market, make sure you understand Thrive Market Terms and Conditions. 
ButcherBox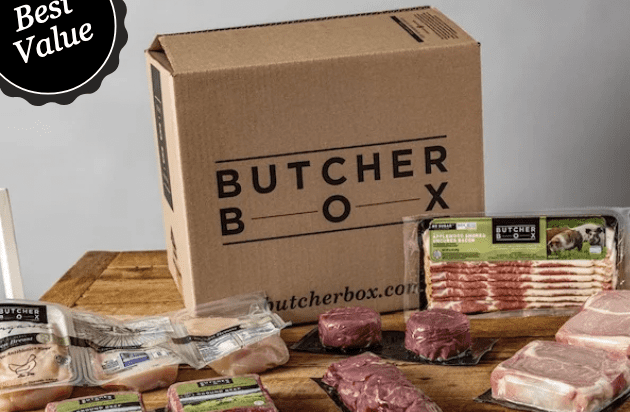 ButcherBox, sadly, has fallen in reputation since it started delivering services. Over 80 percent of customers (Trust Pilot) gave the service a poor rating. That's nearly a direct inverse of how people feel about Thrive Market. Subpar taste and quality already would give me pause, but it was the poor customer service, lost deliveries, spoiled meat, and more that raised red flags for me. 
Winner: Thrive Market
This sadly wasn't close. Not only are Thrive Market products praised more for their Quality, but they also have superior customer service. Until or unless ButcherBox invests more in its customer response, Thrive Market is a clear winner. 
Final Decision: Try Thrive Market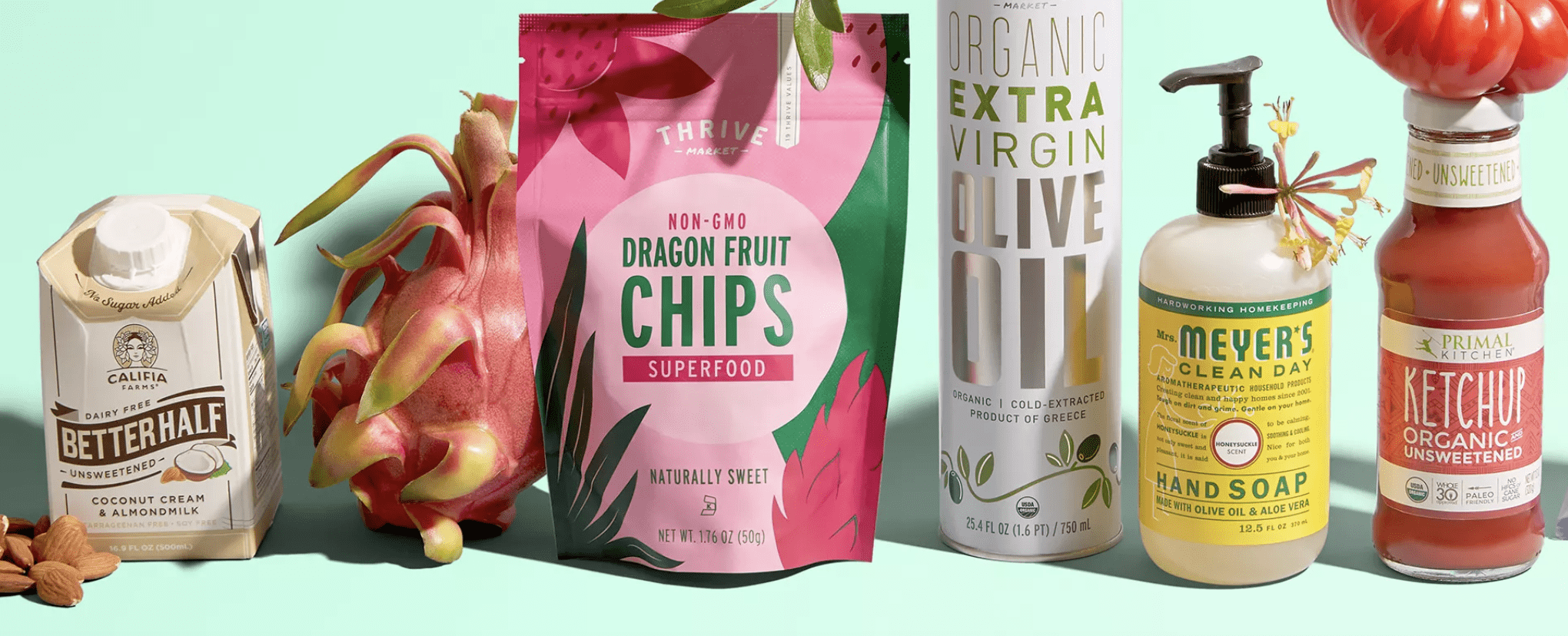 On paper, both Thrive Market and ButcherBox look great. I am happy to see more options like these two companies. It spotlights the importance of changing the food and meat industry for the better- and I think these options reflect a growing desire for higher quality options. But much as I admire the vision of both companies, for now, I have to recommend Thrive Market over ButcherBox. 
Thrive Market may not be the perfect fit for everyone, but it offers more flexibility, has a better reputation for customer service, and still holds to high sourcing standards (especially compared to your local supermarket). Subscribe to Thrive Market Here. 
Final Recommendations (Alternatives to Thrive Market and ButcherBox)
If you're not settled on either Thrive Market or ButcherBox, I have good news. As I said, there's been an increase in demand for quality and ethically sourced meat companies. Because of this, I'm finding more companies than ever that offer better options than shopping at a grocery store.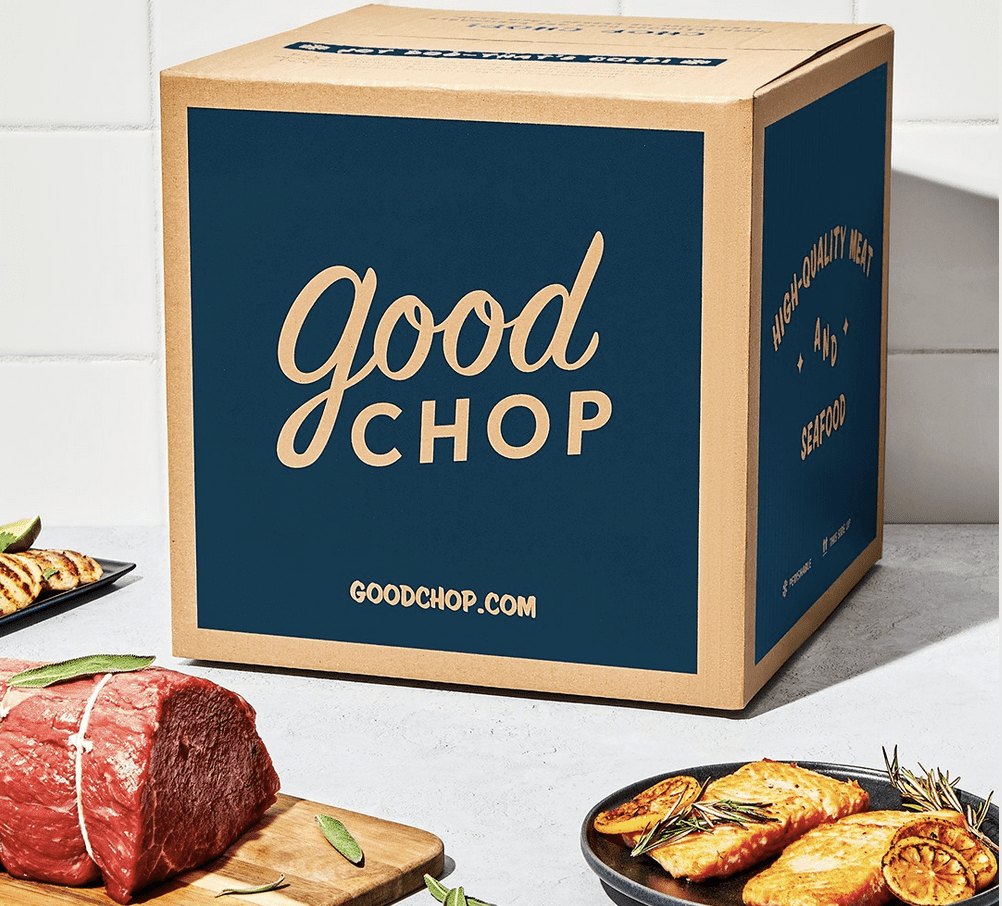 This is one of my top recommendations. After trying Good Chop myself, I was highly impressed with their seafood (and meat) quality and sourcing standards. Everything arrived packaged and sealed with dry ice- and it's the best alternative I can think of to ButcherBox. You get a choice of small or large box sizes, and there's some flexibility for how often you receive every box.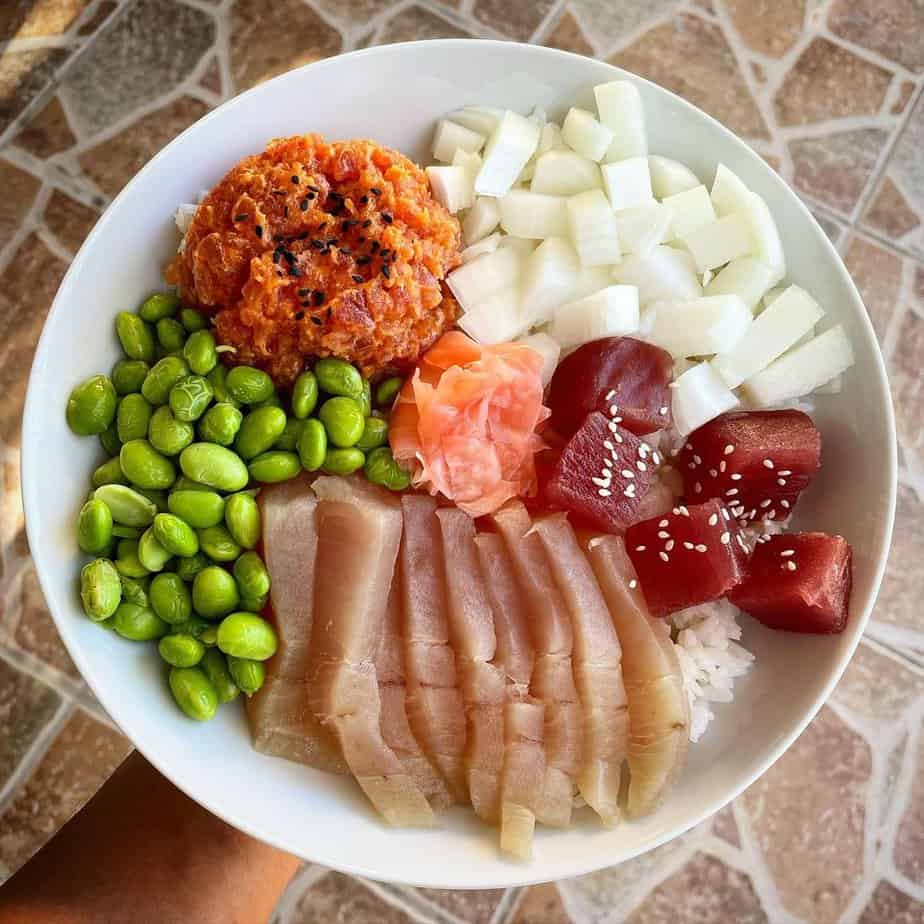 If you love the wide selection of meat and seafood you can get from Thrive Market, chances are you'll also find something to love here. Wilk Fork Farms offers beef and steaks, chicken and poultry, pork, seafood, and some unique specialty meats, all flash-frozen to retain peak freshness. It's a fork-to-table food model: the company works directly with farmers in the United States for higher quality sourcing. While it's not all organic or grass-fed, there are plenty of options that fall into these categories.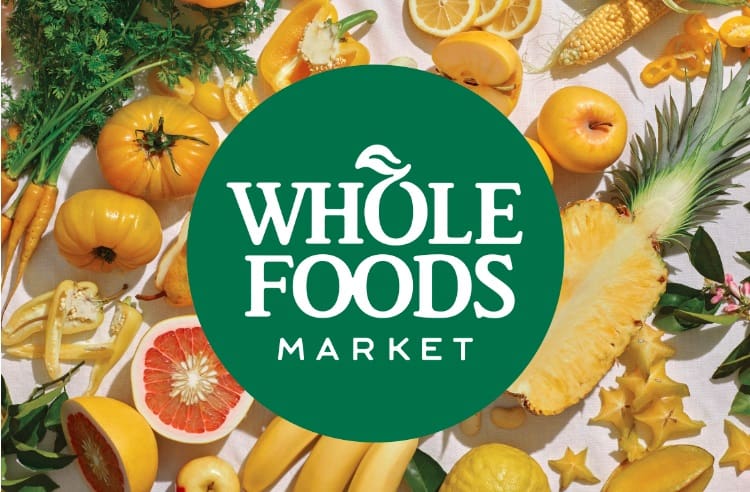 This comes as no surprise, but your local Whole Foods Market is another great place to find organic and ethically sourced meat, seafood, and more. It's the closest alternative to Thrive Market, with a range of products in every grocery category, but without a subscription. And while you can shop in-store, their online shopping has a lot of products, too.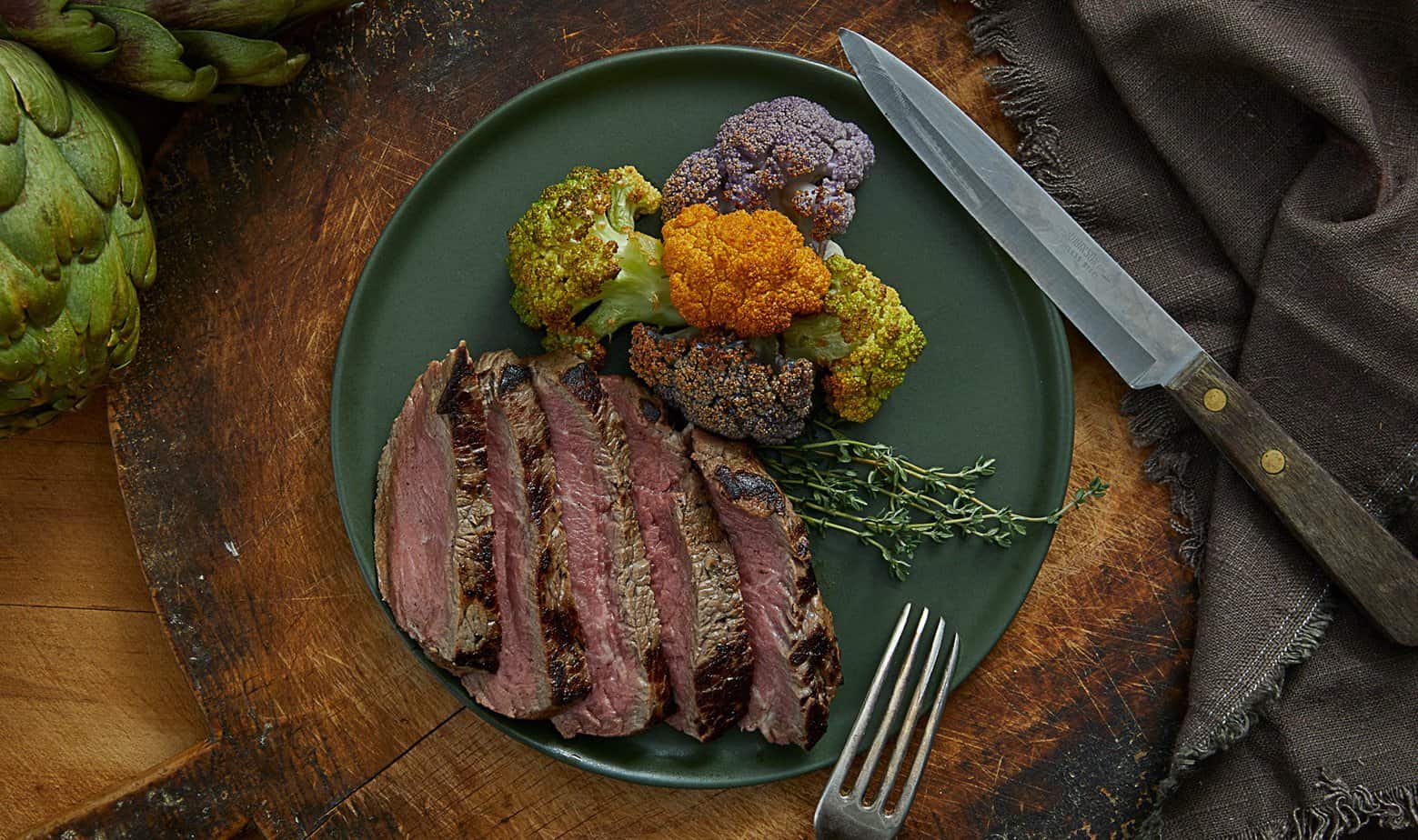 Love the idea of a meat subscription but want plenty of flexibility. Rastelli's Market has the same farm-to-table approach and a pretty great selection of both meat and seafood. Grass-fed beef, wagyu, seafood, and organic chicken are a few of the highlights. I love that everything is sustainably sourced, and, even if you're picky, chances are you'll find something to enjoy.
Frequently Asked Questions
Question: Is Thrive market meat grass finished?
Answer: All Thrive Market meats have a few things in common. Everything is sustainably sourced, 'ethically' raised, and flash-frozen. They also offer grass-fed and grass-finished meats, but this does not mean that every package of meat you buy from Thrive Market is. That's because Thrive Market acts as a marketplace supplier, not unlike Amazon.
The difference between Thrive Market and other markets is that it focuses on higher quality, ethically sourced meats. You'll need to check to eat meat option to see if it's grass-fed or grass-finished. 
Question: How long does ButcherBox meat last in the freezer?
Answer: ButcherBox meat lasts up to 3 or 4 months in your freezer, assuming it's tightly packaged or sealed. Telltale signs of bad frozen meat include freezer burn, a strange texture, or damaged packaging. Of course, any strange smells or tastes are also a bad sign. ButcherBox meat is best when thawed in the refrigerator over about a day. Don't use the microwave to shortcut this process. If you do need it thawed quickly, then the water thawing method is better.
Question: Is ButcherBox organic?
Answer: While ButcherBox prides itself on its meat quality and sourcing, only its chicken is certified USDA organic. Still, there are many criteria that their other meat checks off. If you like the idea of organic meat, most of their meat comes close, as it's free of antibiotics, hormones, additives, preservatives, and synthetics or dyes.
To be considered USDA organic, the meat has to first go through a certification process. There are also some mixed opinions about fully organic meat vs other standards to improve quality. If you're interested, Read About Organic Meat and What it Means. 
Question: Where does Thrive Market meat come from?
Answer: Thrive Market doesn't get its meat from one source but multiple sources. Interestingly enough, most of their beef comes from Cattle raised in Chile. That specific region of Chile (Osorno) is known for its generous grazing lands and is unique for its climate. Why? Because that climate permits cattle to graze all year round. Their other meats come from a variety of places, including within the United States.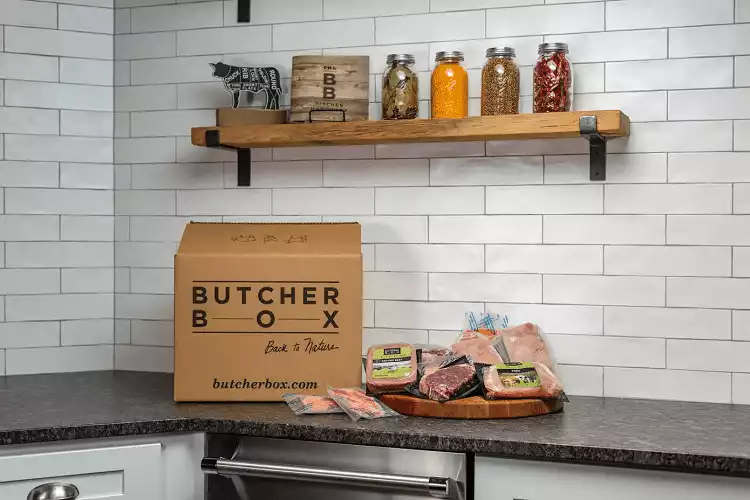 Try ButcherBox Now!
ButcherBox delivers 100% grass-fed beef, free-range organic chicken, humanely raised pork, and wild-caught seafood directly to your door. Sign up today!
Order now
We earn a commission if you make a purchase, at no additional cost to you.
Looking for more interesting readings? Check out: