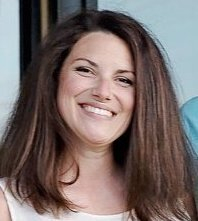 Latest posts by Sarah Caldwell
(see all)
Between work, family, and hobbies, and other obligations, for some people it's tough to make room for quality grocery shopping. Subscription delivery services aren't new, but there sure are a lot of options. It can be tough to figure out which one is best for you.
ButcherBox and Fossil Farms are two of the most popular meat delivery services, and there are several reasons for that including the quality of the meat, the variety, and the shopping experience. We'll review both of these services so you can decide which will work better for you.
Main Differences Between ButcherBox and Fossil Farms
The main differences between ButcherBox and Fossil Farms are:
ButcherBox sticks to the basics, whereas Fossil Farms offers a huge selection of exotic meats

ButcherBox has a wide variety of subscription boxes to choose from, whereas Fossil Farms specializes in a la carte ordering.

ButcherBox subscription boxes are highly customizable, whereas the discovery box from Fossil Farms is not.

ButcherBox does not have local catering services, whereas Fossil Farms does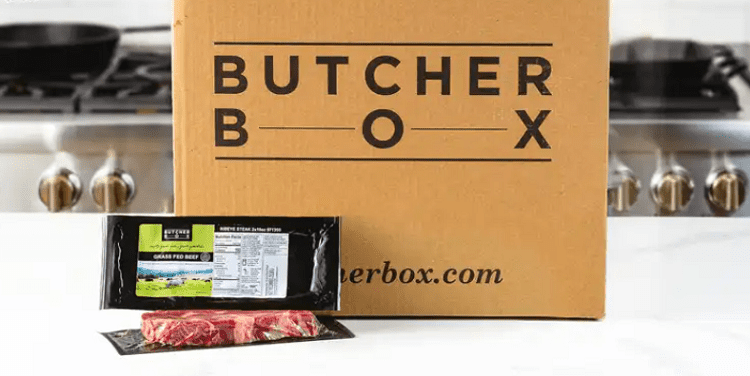 ButcherBox will deliver quality meat to your door. There's a ton of variety in terms of types of meat and when it comes to subscription boxes, so it's one of the best options if you want to try some different things or switch up your subscription from month to month.
They offer customers the option to curate their own box or choose from boxes that are already hand curated. They source their meat from the United States, Canada, and Australia and ship to 48 states.
How it Works
The first thing you do is customize your order, whether that means selecting one of their hand curated boxes or building your own. Then choose how often you want your meat delivered. You can choose a variety of intervals, or you can order it only one time and try it first.
Your first box will arrive 3-7 days after you complete your order. Put the meat directly into the freezer, or thaw some meat to try. ButcherBox makes it really easy to get quality meat without having to go to the grocery store.
Experience
ButcherBox has a clean website that's easy to navigate. Their choices are laid out in a format that gives you everything you need to make a design. They offer descriptions, pictures, quantities, and suggestions for cooking each item.
Delivery
After you order your box, you'll receive an email with tracking details so you'll know exactly when the package will arrive. You can follow it every step of the way and you can read through the email for answers to more questions about how you should handle your meat.
Most meat is frozen and vacuum-sealed to keep it fresh until it gets to you. You won't find any trash like plastic, dry ice, or insulation. It's an environmentally friendly package that allows you to recycle everything without throwing anything away.
Meat Selections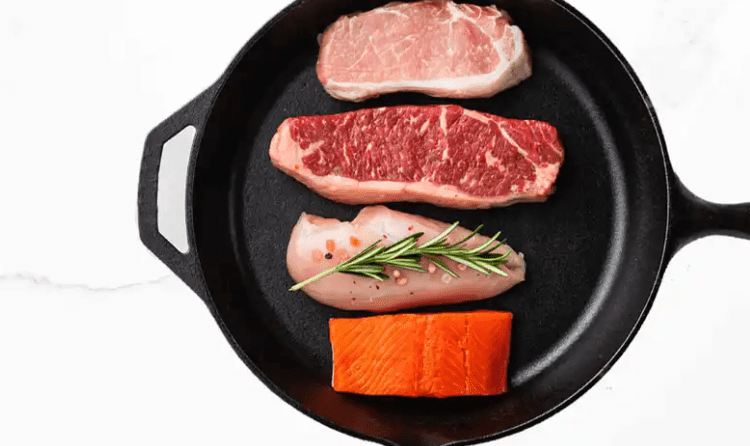 ButcherBox offers plenty of options and all beef is grass-fed, grass-finished, and 100% organic. It comes from responsible ranchers and farmers who pride themselves on quality and follow strict guidelines for raising and producing the meat.
Chicken
ButcherBox offers organic chicken that was raised in a free range environment. They've been cleaned of all connective tissue and are so much easier to cook than what you get at the store. It's ready to cook out of the box. This high quality meat is plump and juicy.
Bacon
ButcherBox bacon has a nearly perfect fat to meat ratio and it's not too salty. The flavor is delicious and well worth including in your order. Once you taste this bacon, you'll never go back to store bought bacon.
Ground Beef
ButcherBox ground beef is leaner than anything you'll find at the grocery store. You won't have to drain very much fat after you're done cooking it. You may not even have to drain any. It's delicious and better for you than what you'll find at other outlets.
Steak
For the true meat connoisseur, steak is a favorite. Pure, unaltered meat, cut just right is the perfect option for grilling and smothering in garlic butter.
ButcherBox cuts live up to even your highest expectations. While most steak lovers won't cook their meat better than medium-rare, ButcherBox steak is still tender and juicy at medium.
These steaks are grass-fed and grass-finished. They're great with any meal, whether it's steak and potatoes for dinner or steak and eggs for breakfast.
ButcherBox Plans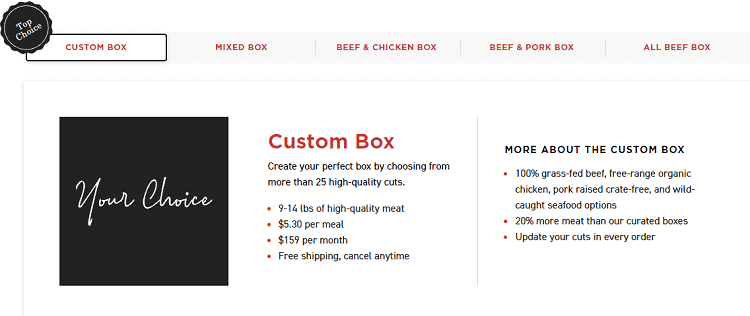 ButcherBox offers two options and both of these options are available in two sizes. Get a curated box that's already been built for you, or build your own custom box. You can choose classic or big sizes of each. However, figuring out which box is right for you involves more than just picking one.
It will depend on how many people you need to feed, how often you eat meat, how big your freezer is, and how often you want your deliveries. We'll look at each option in depth so you can better decide which you might want to try.
Curated Boxes
ButcherBox creates these curated boxes by selecting the meat themselves. You can always add other selections, but the box comes with a mixture that you can't change. You also won't know what comes in your box until it arrives. It's a nice, meaty surprise.
Curated boxes are perfect for trying new things and experimenting with new cooking methods. If you like being surprised, you'll definitely want to give a curated box a try. When selecting a curated box, you still have a few options:
All beef

Beef and chicken

Beef and pork

Mixed box with beef, chicken, and pork
Classic size: The classic size will include 8-10 pounds of meat. That will make about 24 servings, so it will feed individuals, couples, or small families for about a week. It's also a great option if you don't have a ton of storage in your freezer.
Big size: This box includes 16-22 pounds of meat. That's a whopping 48 servings, which will feed a small family for a long time, but is ideal for large families and people who like to eat meat with every meal. You'll need a large freezer to store all of this meat.
Custom Boxes
Custom boxes are about 20% larger than curated boxes, but they're a bit more expensive. You can choose exactly what you want from more than 25 different cuts of beef, pork, or chicken. You'll get what you expect and there won't be any surprises.
You're allowed to include steak cuts, chicken breast, ground beef, bacon, and so much more. Whether you want sophisticated cuts like sirloin cap or something more straightforward like a ribeye, it's all available.
It's a better use of your money to create a mix of meats so you have some variety and can create more meals without getting tired of the same thing every day. If you have a routine and you want to know what you're getting, these boxes are perfect.
Changing Your Box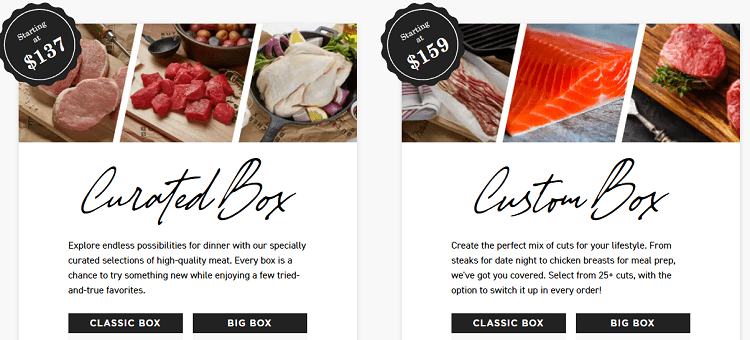 ButcherBox allows you to change your box type as often as you'd like. You can mix it up with every delivery or you can keep it the same for as long as you want. You can also add options to any box, so even if you don't want to change it but you want to try something new, you can.
There are never any charges to make changes to the size or type of your box, so you are free to make those changes at any time. However, there will be charges associated with ordering more meat in bigger boxes.
You can also change the frequency at which your boxes get delivered. You can choose 2, 4, 6, or 8 weeks, but if you want it more or less frequently, you can do that. Keep in mind that if you get your boxes more frequently, you'll pay for your boxes more often.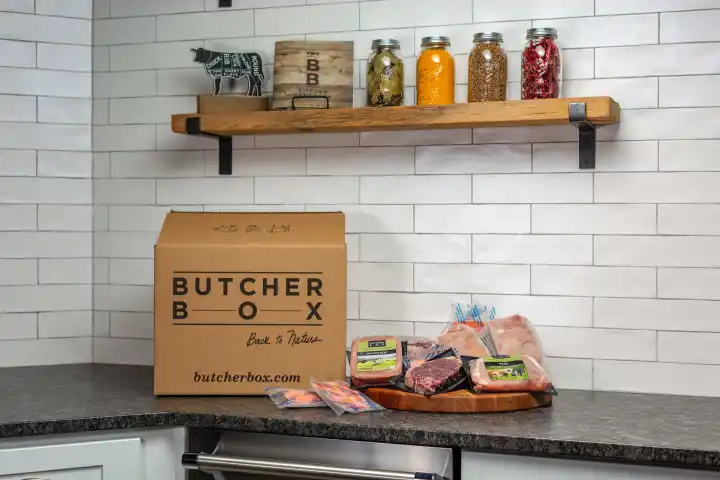 Meat Delivery Subscription | Butcherbox
ButcherBox delivers 100% grass-fed beef, free-range organic chicken, humanely raised pork, and wild-caught seafood directly to your door. Sign up today!
Check Prices
We earn a commission if you make a purchase, at no additional cost to you.
ButcherBox Pros
Ships quickly

Grass-fed, grass-finished, and 100% organic options

Customizable boxes

High-quality meat

Large variety of options you can change any time
ButcherBox Cons
Not very many unique meats available

Must be home within 8 hours of delivery to preserve meat
Fossil Farms Review
With Fossil Farms, you can choose from a wide variety of unique meats to broaden your spectrum and try new things. It gives consumers a larger selection of meats that have less fat and cholesterol than store bought beef.
The beef and chicken you buy at the market or grocery store doesn't always come from the best sources and may even contain chemicals. Fossil Farms is straightforward about what they offer and everything is organic.
The company started as a local butcher shop in Boonton, New Jersey, but they primarily offer online delivery now. They ship via USPS to 48 states, so nearly everyone can enjoy a huge variety of meat, even if they don't live in New Jersey.
Other than beef, chicken, and pork, Fossil Farms has the largest variety of exotic meats you'll find anywhere online. This meat is supplied from farms throughout the country and they ensure they communicate with these ranchers to offer responsibly and humanely treated meats.
They also have a specialized selection of cuts for people who have an alpha-gal allergy, so they cater to many different needs.
Treatment of Animals
Animal cruelty is a common occurrence in the farming industry. Animals are kept in confined spaces on poor diets that are high in steroids and other harmful chemicals. Meat is mass produced and treated with chemicals again.
Fossil Farm will only work with ranchers who operate sustainable meat farms and treat the animals in a humane way. All creatures are allowed to roam wide open pastures freely. There's a large network of 200 such farms that all share the same values that Fossil Farms holds dear.
They don't give their animals antibiotics or growth hormones, which means all meat that you'll find at Fossil Farms has a high amount of antioxidants and Omega-3 fatty acids that are incredibly good for you.
These meats are nutritious and the way the animals are raised creates an environmentally friendly process that gives back to the land.
Meat Selections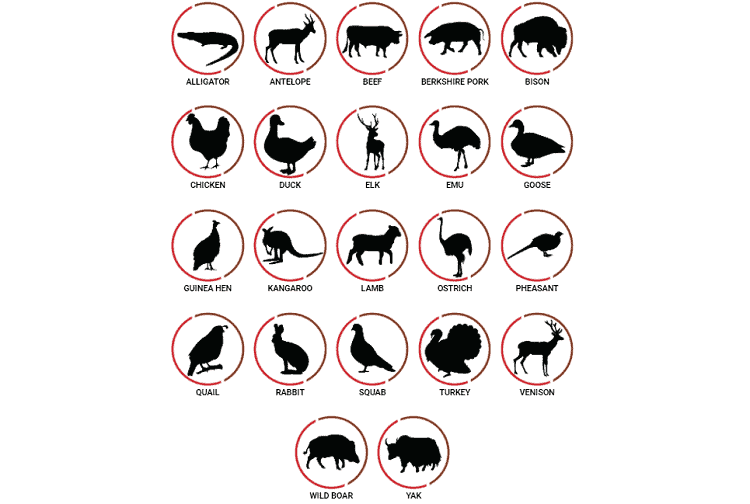 Fossil Farm has a huge portfolio of exotic meat, in addition to beef, chicken, and pork. At first glance, it may seem a bit overwhelming, but you don't want to miss out on trying so many new things.
From antelope cutlets to camel burgers, here's how you can better sort through some of your options. Meats are divided into the following categories:
Legacy breeds

Game birds

Game meats

Exotic meats
Each category contains subcategories so you can further break down your options. For example, if you were to select the legacy breeds category, you can choose from the following:
Turkey

Chicken

Berkshire pork

Angus beef

Piedmontese beef

Authentic Japanese wagyu beef

Domestic wagyu "Kobe" beef
Selecting any of these subcategories will reveal a selection of products for you to choose. You can choose a whole chicken instead of just the breast, or you can choose a tender and juicy filet mignon rather than the more beefy ribeye.
How many pieces of meat you get will depend on what you select and the supply. You can also expect to have fewer options when selecting exotic meats like ostrich or alligator than you will with more traditional animals.
Discovery Box
If you're a bit overwhelmed by the choices, your best bet is to start with the discovery box. This biweekly subscription offers a variety of products including meat, honey, jam, and seasonal vegetables. You'll get something different with every box, so you can continue to try things until you find what you like.
Each box has enough food for 40 meals, so you can cook dinner for 2 for almost a month. There are also recipe ideas that will give you some new options for meals. The unfortunate thing about this box is that it's only available to people in the New Jersey region.
Delivery
If you don't live near New Jersey, you can still order Fossil Farms meat for delivery. They work with food service operators and chefs who can help distribute meat outside of their home state.
While they use USPS to deliver their meat, you can choose UPS instead. However, it can sometimes take longer to get your meat and it may start to defrost when doing it this way.
All orders aim for a 2-5 day delivery time frame, not including weekends. You can also do in-store pickup or curbside delivery if you're local.
Wholesale and Retail Options
There's a large network of restaurants working with Fossil Farms to serve many of their exotic meats. Fossil Farms also works with licensed distributors all over the country to get their cuts into local grocery stores.
They also offer professional catering for events that allows you to customize your menu or choose a preexisting menu. You can also hire Fossil Farms staff or rent their equipment at an additional charge.
They only offer free delivery for catering if you live within 5 miles. If you want them to cater an event that's more than 5 miles away, you'll have to pay extra for the delivery.
Experience
The price you pay will depend on the type of meat you order. Exotic meats cost more than traditional meats. However, everything they offer is worth the price because you can count on its quality.
It's also easy to set up a Fossil Farms account that will allow you to change payment methods, track orders, and look at your purchase history at any time. The website is laid out well and you shouldn't have trouble finding items, but you may have trouble choosing!
The good thing is that you're always going to have a huge selection of meats you normally can't get at the grocery store, and your experience should be filled with wonder and excitement when deciding what to try next.
Fossil Farms Pros
Wide selection of exotic meats

Partners with farms offering sustainable practices

Offers local catering

Supplies meats to restaurants and grocery stores

Carries fresh dairy and produce
Fossil Farms Cons
Limited local delivery

Can't customize the discovery box
FAQs
If you're looking for a meat delivery service, ButcherBox and Fossil Farms are both great options. These frequently asked questions should help you learn a bit more about meat delivery services and what to look for.
Question: Is ButcherBox Really Worth It?
Answer: Many people claim that ButcherBox is worth the price. It's convenient, you have a lot of delivery options, and the meat is of excellent quality.
Whether you want complete control over your order or you like to be surprised, you can choose the right box for you. You can also choose from a variety of delivery frequencies and change anything at any time.
Question: What is the Average Cost of ButcherBox?
Answer: Most classic boxes cost $129 and most big boxes cost $238. They will offer 24 or 48 meals each, which breaks down to about $5 per meal, which is cheaper than fast food. Custom plans cost a little bit more, but are still well worth it.
Question: Is ButcherBox Really Grass Fed?
Answer: ButcherBox is 100% grass-fed and grass-finished, In fact, they have a guarantee on their website. All of the cattle they source roam free in grassy pastures and each a natural diet that's much healthier for them and you.
Question: Is Fossil Farms legit?
Answer: Fossil Farms sources meat from sustainable sources. They offer a huge variety of traditional and exotic meats and supply these to individuals, restaurants, and grocers through the United States. They also have awesome customer service that people rave about.
Question: What is Exotic Meat?
Answer: Exotic meats come from animals that you may not normally think of eating. They're not a part of most people's normal diets. That includes, yak, alligator, zebra, emu, rabbit, kangaroo, and many more.
In addition, exotic meats like bison and venison taste similar to beef but are much leaner. When prepared correctly, many people think it tastes better, and it's better for you. Most exotic meats are lower in cholesterol and fat than traditional processed meats.
Question: What is the most unhealthy meat to eat?
Answer: Red meat is typically considered one of the most unhealthy meats you can eat because it has more saturated fat than other options. It can cause heart disease and raise your blood cholesterol. Fossil Farms offers many healthier options.
Final Thoughts
Between the two of these services, it's tough to choose, but I have to give the edge to ButcherBox.
While they don't have the variety of exotic meats that Fossil Farms has, their variety of subscription boxes makes it easy to streamline your meat delivery. You can be surprised or create a custom box with all the meat you need for the month.
Fossil Farms lends itself well to trying new things and can get expensive depending on which exotic meat you choose. For most budgets, it's more of a novelty purchase that you might make occasionally. However, anything you order will be of excellent quality.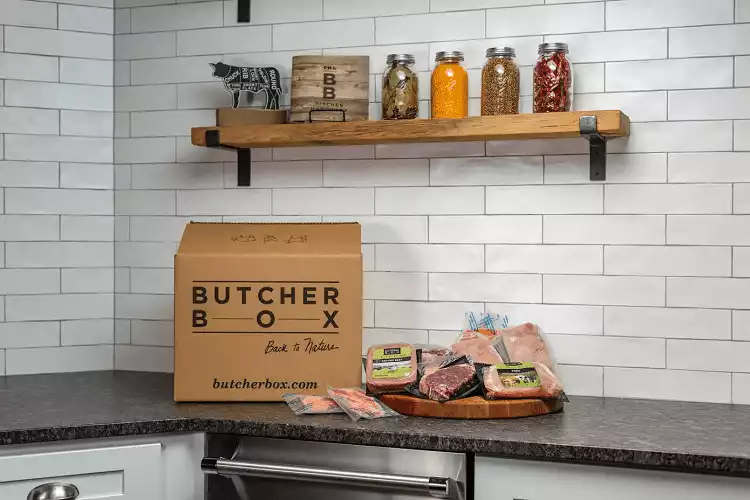 Try ButcherBox Now!
ButcherBox delivers 100% grass-fed beef, free-range organic chicken, humanely raised pork, and wild-caught seafood directly to your door. Sign up today!
Order now
We earn a commission if you make a purchase, at no additional cost to you.
Looking for more interesting readings? Check out: