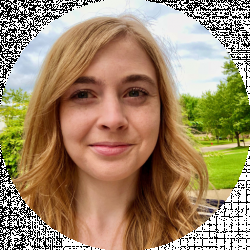 Latest posts by Erin Jamieson
(see all)
A classic grill out calls for bats, Mets, hot dogs, and of course, a classic steak. But while cuts like Ribeye are popular, one of the most underlooked options is picanha. And now, with more great options than ever to buy online, you won't have to search in stores.
The truth is, true American food has always been a melting pot of cultures– and in wake of the pandemic, that's finally being embraced more in 2022. For many, picanha is not only excellent meat to grill but also a way to celebrate heritage and culture. 
In a report by Delish, in honor of Hispanic Heritage month, Latinx and Hispanic chefs shared the importance of food and sharing their culture with others. Amongst a growing Hispanic population, and a celebration of rich cuisine traditions, chefs noted a trend towards more hand-held foods and the prominence of food trucks.
Other chefs cited how Hispanic foods are increasingly being offered in mainstream grocery stores, and how, even as cuisine continues to transform, there's a deep level of passion and respect for cooking traditions. 
Picanha was mentioned as one of those mainstays– and potentially a cut of meat that will become popular amongst all Americans for years to come. And while those possibilities are exciting, it's also true that right now, picanha can be tricky to find.
I'll tell you what you need to know about this signature cut– from whether it's the best option for you to how to prepare it. I'll also give you my picks for the best places to buy the highest quality picanha online. 
TL;DR: Here's my high level ranking of the best sources for Picanha steak online…
Continue reading for my full assessment & supplementary information below.
Best Places to Buy Picanha Steaks Online: My Picks
Now I'll share my picks for some of the best picanha steaks you can buy online. Buying steak online is tricky– and you need to be careful who you're buying from. Each place I checked out their record of customer service, business reputation, and what products they offered.
I wanted to make sure I only suggested genuine, quality picanha steak. I have also selected a variety of styles so you can find the perfect option for you and your next grill out.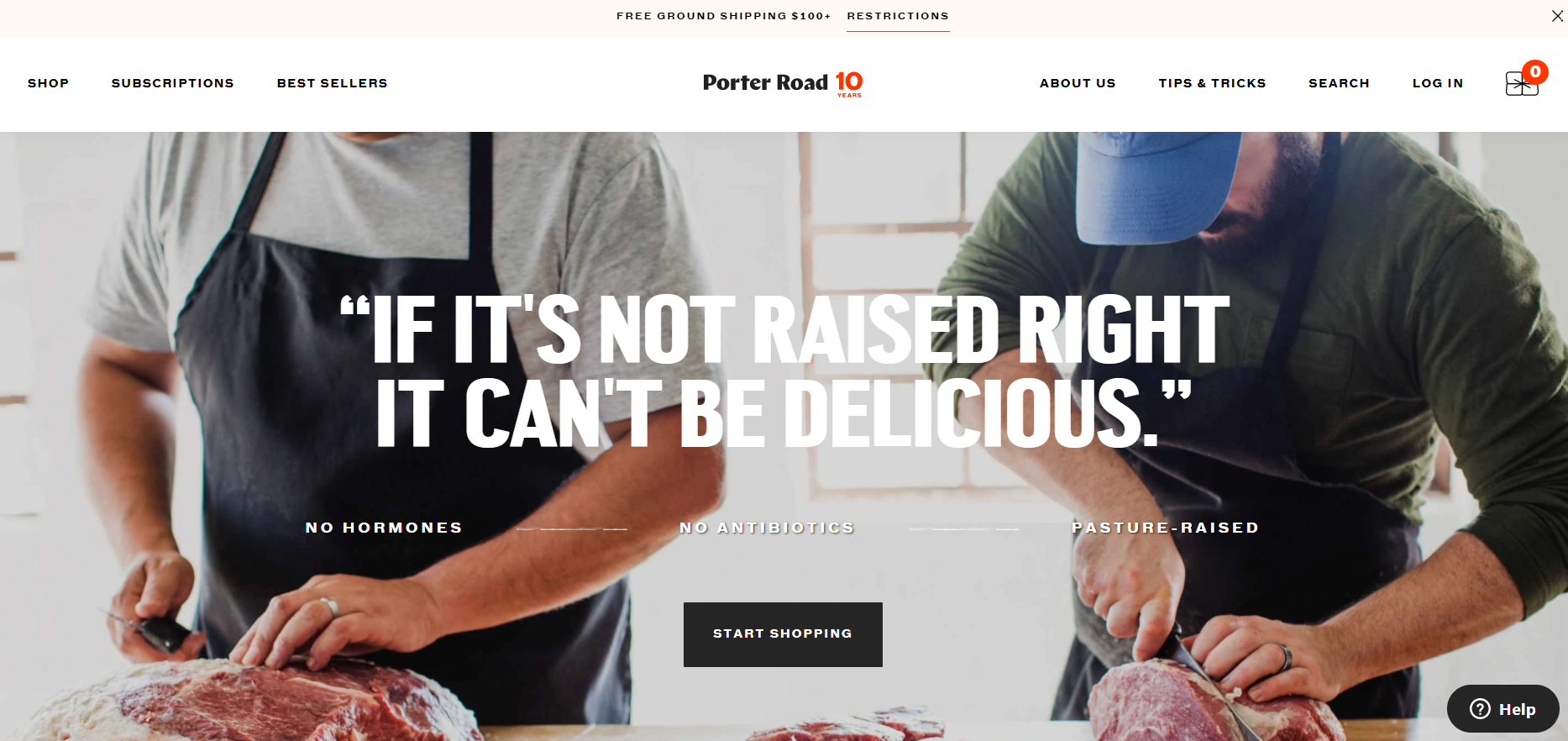 Porter Road sources beef from Kentucky, Tennessee, and Pennsylvania. They dry-age and hand-cut it at their own facilities and claim to be setting the new standard for meat.
They aren't okay with just hearing their partners are cage-free and have organic meat. They vet their partner against high standards and visit their farms to make sure the animals truly are outside, are eating vegetarian feed, and are getting proper attention at each stage.
Porter Road dry ages all their beef for at least 14 days. This is to make it tender and give it intense flavor. 
Best Picanha Overall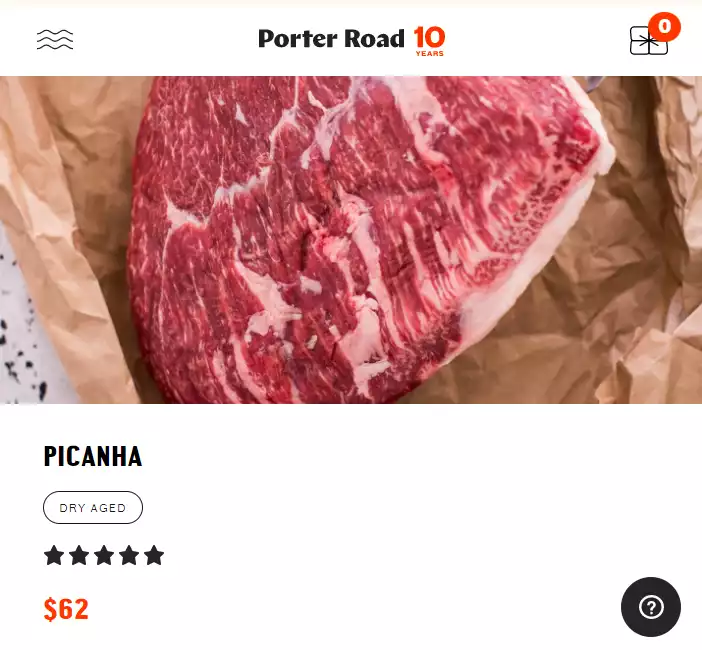 Where to Buy Picanha?
Of all the options we tested, Porter Road provided the best mix of QUALITY & VALUE for their Picanha cuts. It's difficult to find a better price on pasture-raised, hormone & antibiotic free Picanha. Standard shipements between 3-4 lbs. is also more generous than most competitors.
Check Latest Prices & Promos
We earn a commission if you make a purchase, at no additional cost to you.
Picanha Options
There are only two options available for Picanha from Porter Road. The picanha Steak which costs $21 and the larger full picanha that costs $62 (better value for 3.5 lbs).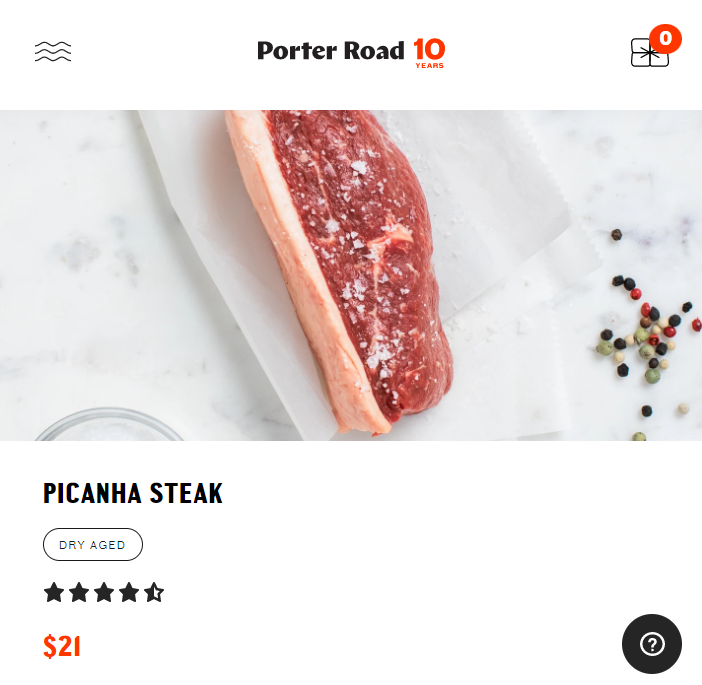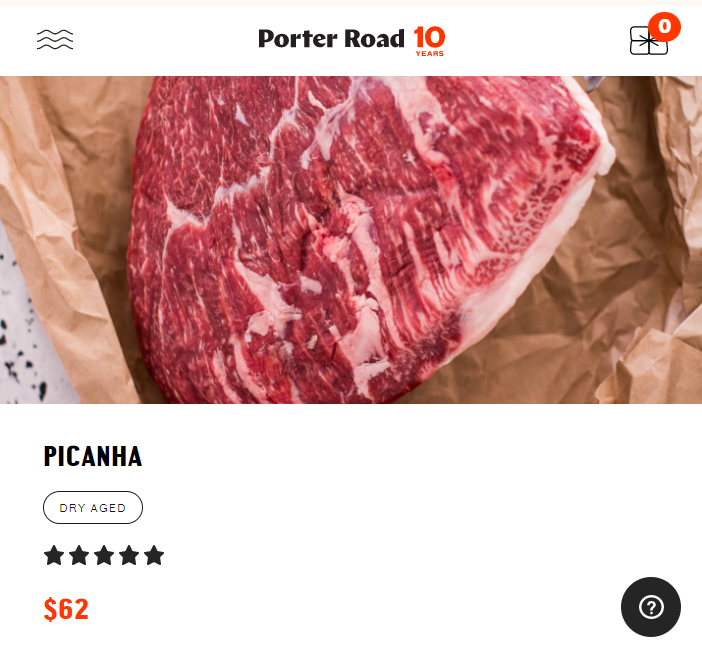 You can buy your cuts as a subscription or you can do a one time purchase. If you subscribe, you get 10% off your order. You also get free shipping on orders over $100. Keep in mind there is a $20 surcharge if you're in AZ, ID, CA, MT, NV, OR, UT, WA, or WY because of the shipping rates.
Best Picanha Overall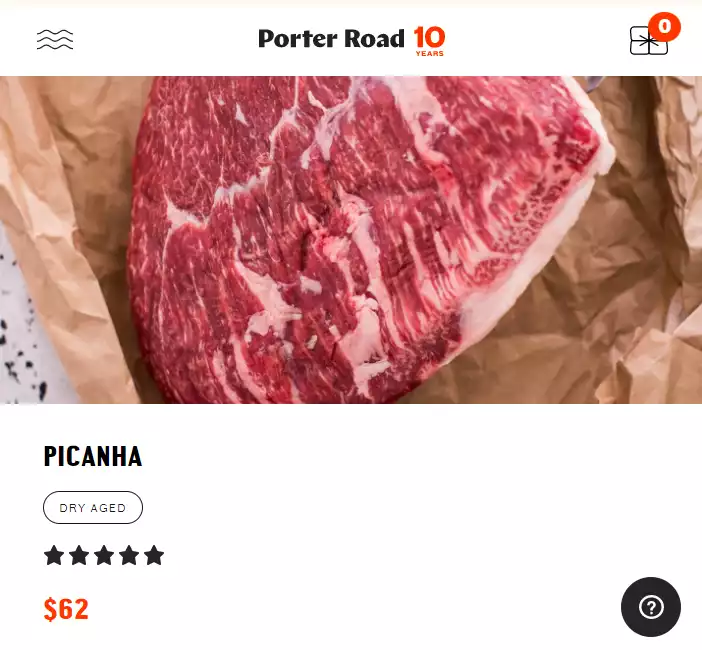 Where to Buy Picanha?
Of all the options we tested, Porter Road provided the best mix of QUALITY & VALUE for their Picanha cuts. It's difficult to find a better price on pasture-raised, hormone & antibiotic free Picanha. Standard shipements between 3-4 lbs. is also more generous than most competitors.
Check Latest Prices & Promos
We earn a commission if you make a purchase, at no additional cost to you.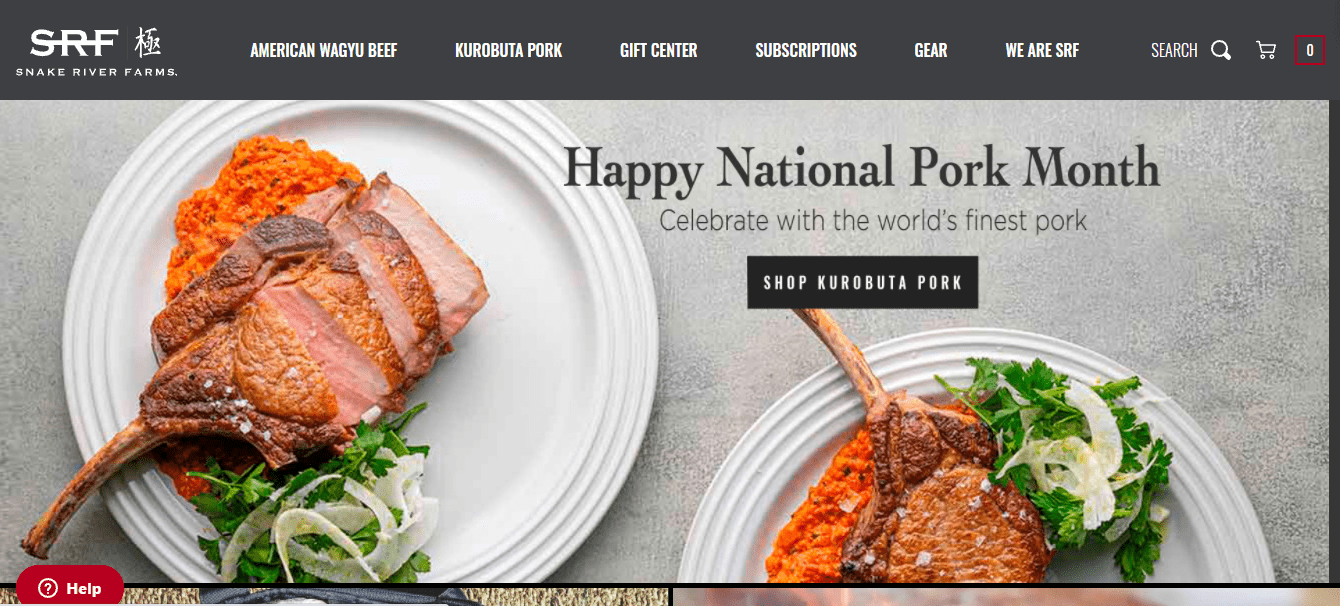 Though Snake River Farms has just one option for buying picanha, it's still worth mentioning. Snake River Farms specializes in American Wagyu and USDA Prime Beef. Based in Eastern Idaho, the company manages production from raising to butchering, increasing oversight. The in-house team ensures that animals are raised humanely but also precisely. 
Unique breeding programs incorporate camera footage to ensure consistently and quality care for breeding, grazing, and feeding. They also do their best to practice sustainable farming practices (though this is a general term and hard to quantify).
Orders arriving partially frozen are shipped via FedEx by Standard Shipping ($9.99), Express Shipping ($24.99), or Overnight Shipping ($49.99). They deliver to all 50 states, with air shipping required for Alaska and Hawaii. All meat is either wet-aged or dry-aged to improve flavor and freshness.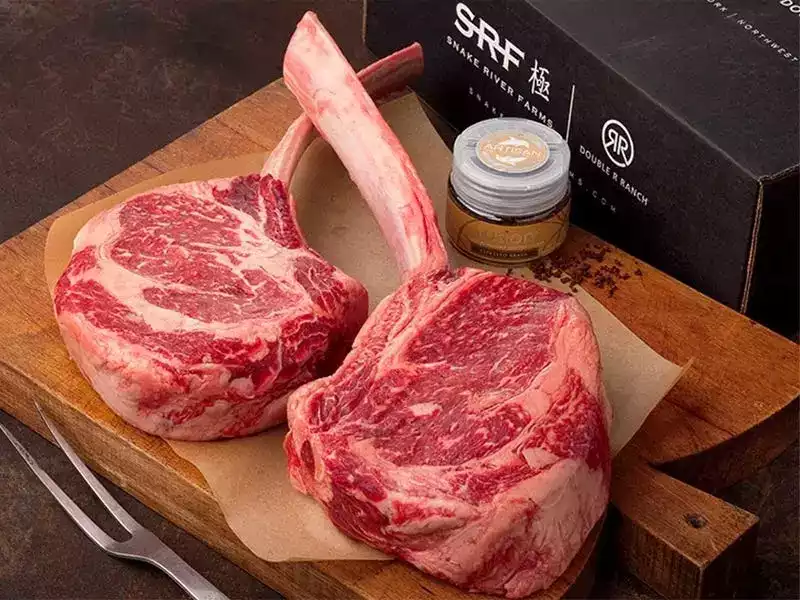 The Pioneers of American Wagyu Beef | Snake River Farms
Snake River Farms is an American pioneer of Wagyu, a style of meat that first came from Japan. It is celebrated by chefs and beef connoisseurs throughout the world and is featured in a number of Michelin-starred restaurants.
Check Prices
We earn a commission if you make a purchase, at no additional cost to you.
Picanha Options
A two-pound Wagyu Picanha comes in a triangular shape and is one of the most popular cuts eaten in Brazilian (or at a Brazilian steakhouse, internationally). The United States raised, over 270 customers have bought– and mostly praised– this beef, citing it as tender, packed with flavor, and buttery. Of course, it doesn't come cheap, making this likely more of a once-in-a-while treat. Priced at $89; Buy Here.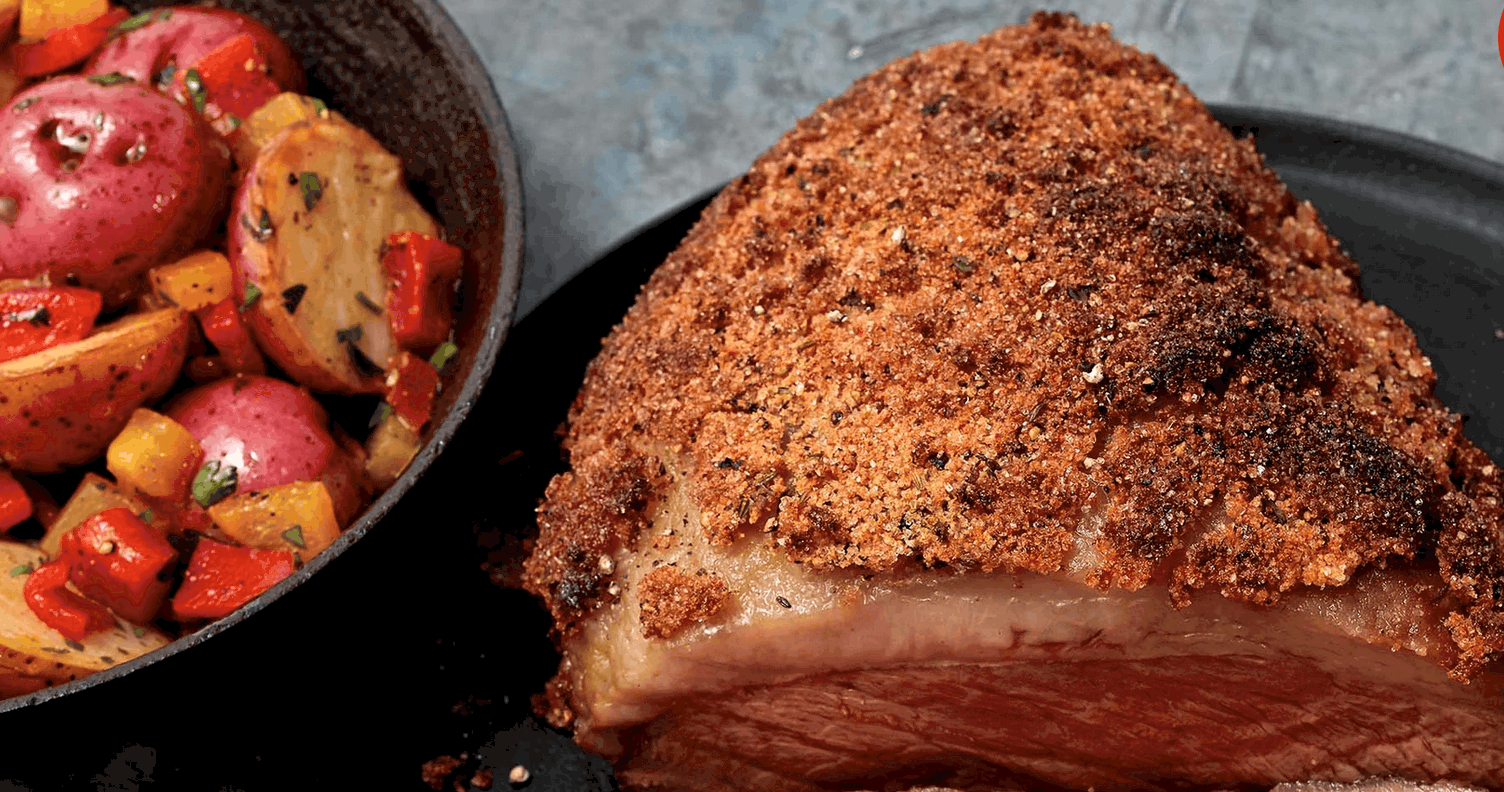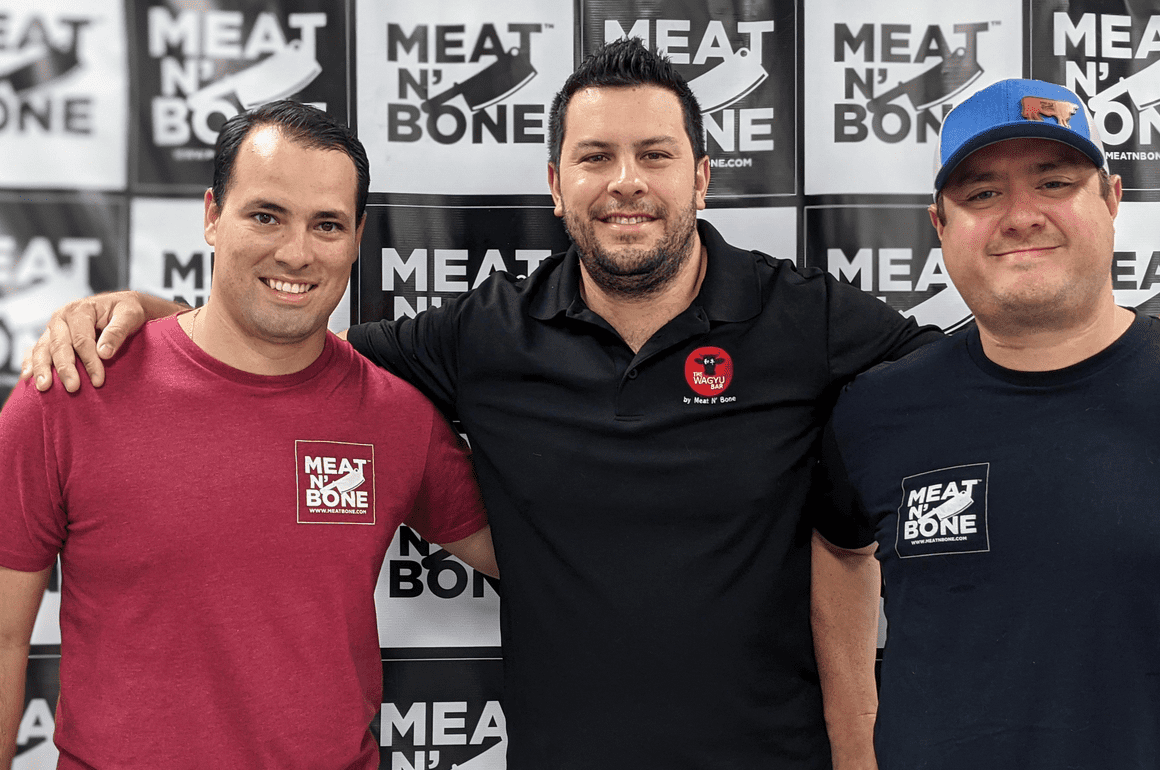 Meat N' Bone hand delivers meat in Miami-Dade, Broward, and Palm Beach, and ships throughout the United States. Featured in prominent outlets including Forbes, Business Insider, The Washington Post, and Bloomberg, Meat N' Bone carries over 300 products in total.
All of their USDA Choice and Prime beef comes from a network of farms in the Midwest whom they've selected based upon how animals are fed and raised. All beef is inspected to meet G1 Standards (a certain quality requirement to be labeled as USDA Prime and Choice). Meanwhile, game meats come from Colorado, Canada, and the Midwest. To enhance flavor, all of their beef is aged at least 30 days and then flash-frozen to retain moisture and flavor. They have some organic and 100 percent grass-fed options, but all animals can roam as they grow. 
All deliveries are free, aside from rush deliveries ($24.99). Beef is vacuumed packed but you must be there to receive your order. Do keep in mind that they don't typically accept refunds– so I'd start with a single order to see what you think. 
Premium Quality Meats | Meat N' Bone
Meat N' Bone is an Online Butcher Shop that offers Premium Quality Meats. They sell over 300+ cuts of meats including Picanha USDA Prime.
Check Prices
We earn a commission if you make a purchase, at no additional cost to you.
Picanha Options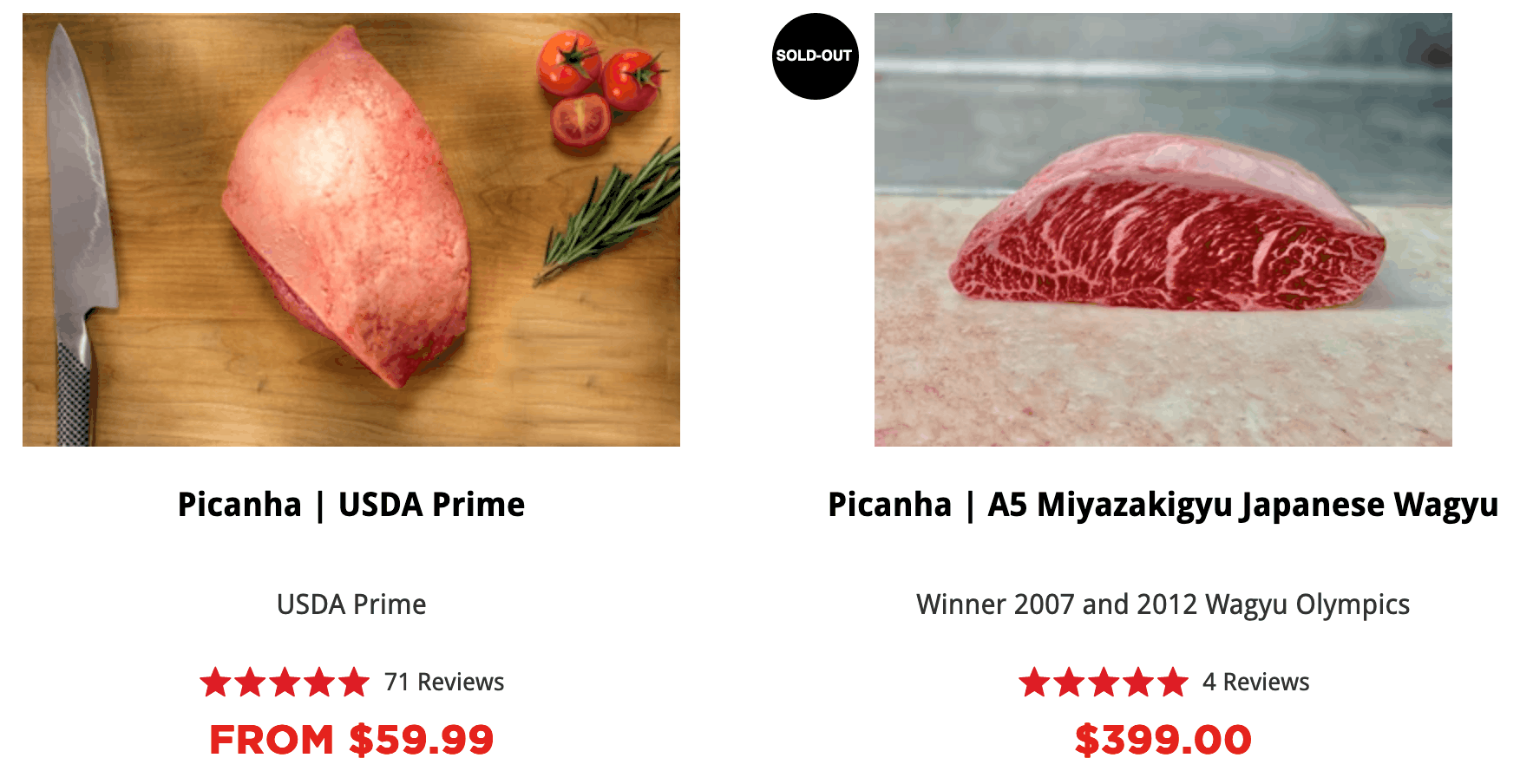 Meat N' Bone has a respectable 8 options for picanha. These range from steaks to Wagyu, and cost you anywhere from $29.99 for an 8 to 9 oz steak to an eye-watering  $679.94 for a 5-steak Japanese Wagyu Picanha Sampler. Other notable options include a USDA Prime Picanha and Picanha Wagyu. 
Wild Fork Foods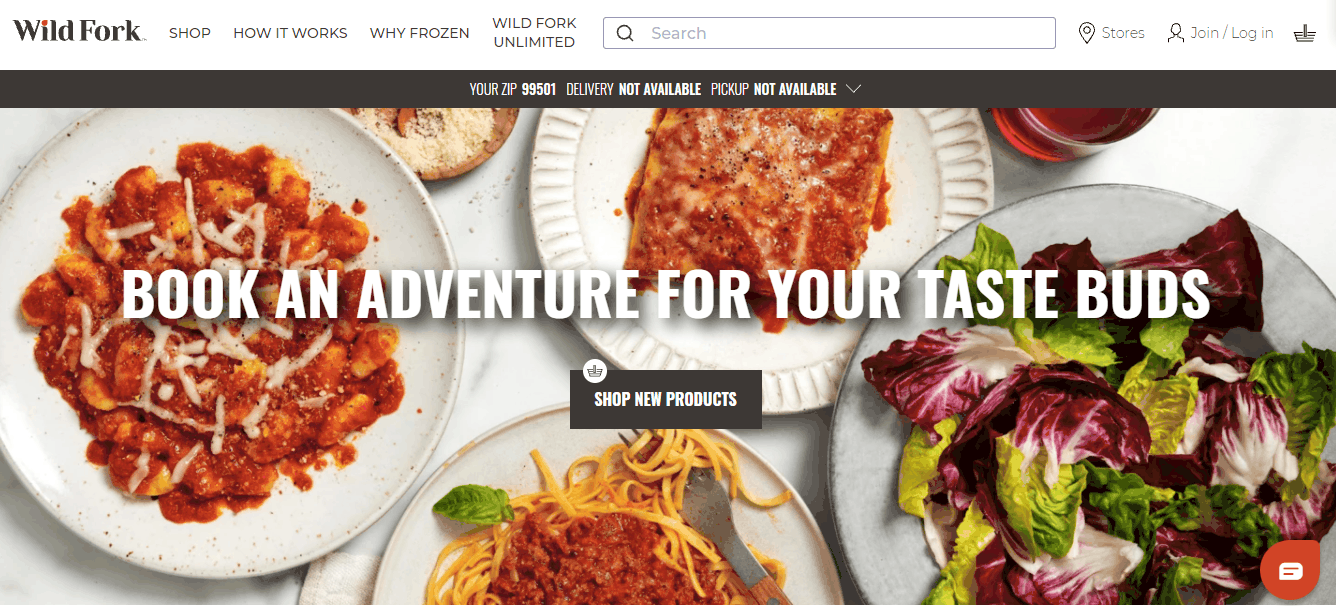 Wild Fork Foods sources beef from Colorado and Nebraska. They claim that this region is especially optimal for high-quality beef and pork, due to lush grasslands and a cool climate. All meats are aged 17 days to enhance flavor and tenderness, then blast frozen. Blast freezing maintains meat's tenderness and juiciness.  They also cite evidence that blast freezing retains more nutrients and may reduce food waste. 
Wild Fork Foods offers two-day delivery for members– or you pay a flat fee of $15 per shipment. You can also pick up food at one of their delivery locations. You'll get a carefully insulated bag or box, packed with dry ice to keep products frozen all day. Every purchase comes with a 100 percent satisfaction guarantee. 
Wild Fork Picanha Options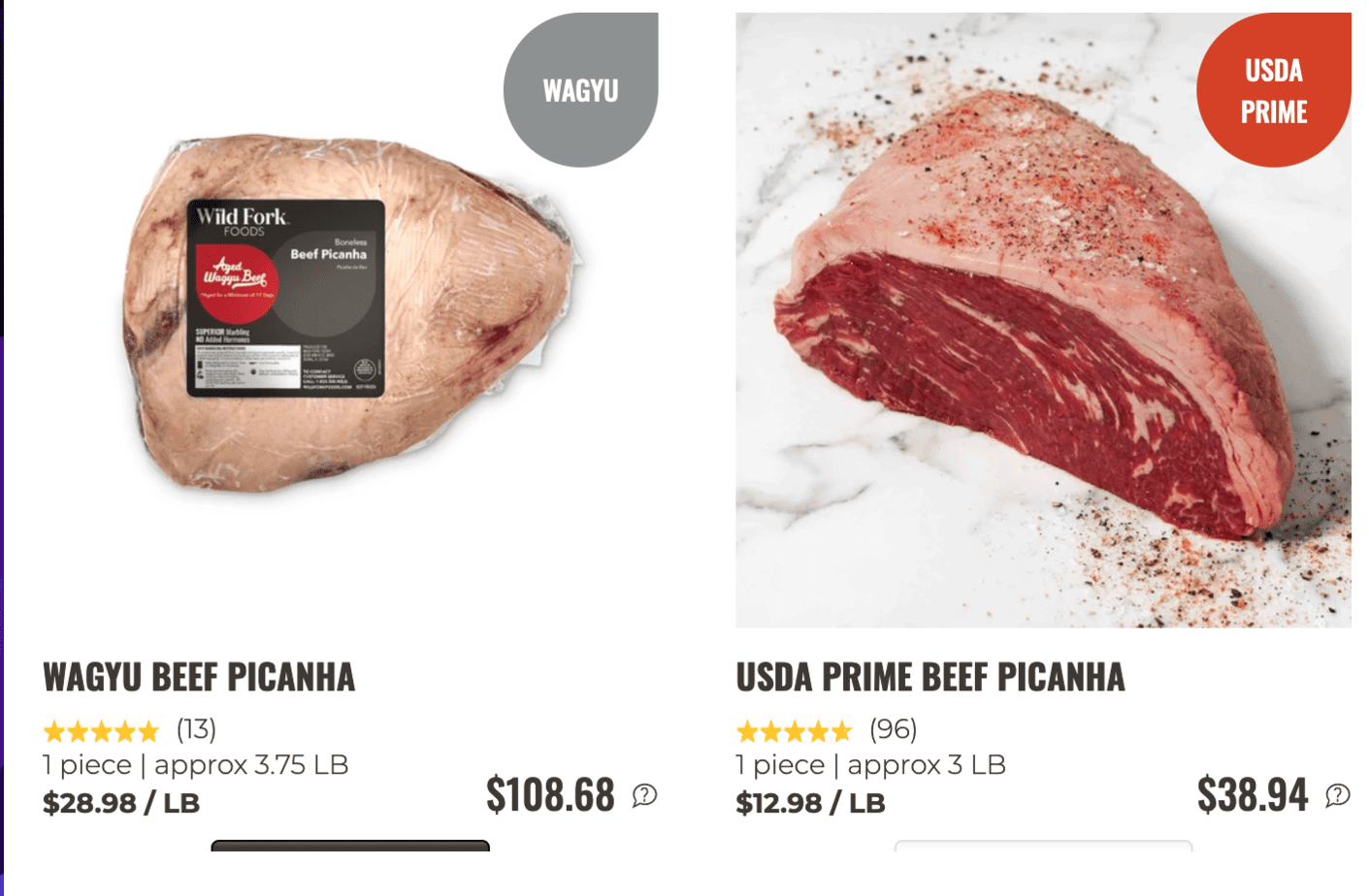 Wild Fork currently offers 6 products for picanha. These include signature Wagyu Beef Picanha ($28.98/ lb); highly-rated USDA Prime Beef Picanha ($12.98/ lb); USDA Choice Grass Fed Picanha ($14.98/lb); and USDA Choice Black Angus Beef Picanha ($9.98/ lb). I love the variety, the prices seem fair, and most of them boast high reviews. 
Shop All Wild Fork Foods Picanha Products Here. 
Gaucho Ranch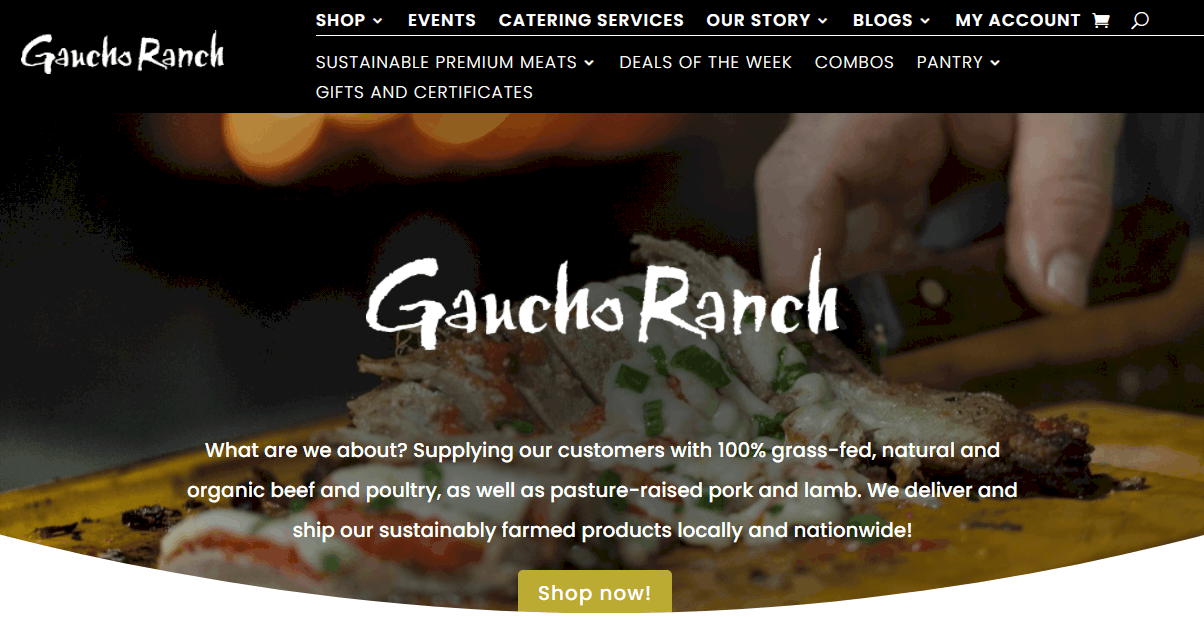 Gaucho Ranch may seem like a dark horse. It doesn't have the widespread recognition of an online meat store as Wild Fork Foods has. It may be better known for its crowd-pleasing grill boutique in Miami, Florida, as well as its catering services. But luckily, the company also ships some meat– and there's a lot to like.
Gaucho Ranch offers only high-quality meat, with a focus on sustainability and well-being. All their meat is pasture-raised, grass-fed, and free of both antibiotics and hormones. Animals are humanely raised, with premium and unique cuts. You can either pick up meat in Miami or have it delivered in the continental United States. Rush shipping is available upon request, but otherwise, you can expect standard delivery with a standard fee (available at check out). 
Picanha Options
Now the downside: Gaucho Ranch offers just one option for picanha. That option is, nonetheless, an excellent choice. The classic rump cap, true to the company's mission, is both organic and grass-fed with a tender and juicy flavor. It's a little pricey: 2.5 lbs rentals for $55.59– but keep in mind this is organic, grass-fed, and from a smaller company. Buy Here. 
Where to Buy Dry Aged Picanha
If you are specifically looking for a dry aged cut of Picanha, check out the following online Picanha delivery options.
Right now, the only reliable online vendor for dry aged Picanha is Porter Road Dry Aged Picanha here.
Our team will update this section as we find other reliable online butchers.
Is picanha a good cut?
If you haven't heard of picanha, now may be an excellent time to discover this signature cut. The steak enjoys extraordinary popularity in Brazil and by some is considered to be amongst the most flavorful cuts. While not for everyone, there's a lot to admire– and plenty of good reasons to give it a try. 
What cut of meat is picanha?
But you may know more about this beef cut than you imagine. Picanha steak is cut from the top of the rump (sometimes called rump steak). It's also referred to as a rump cover, sirloin cap, or culotte steak. In the United States, butchers tend to break this term down further, distinguishing by the rump, round, and loin. Unfortunately, sometimes the fat cap is removed– which gets rid of the most flavorful part of the cut. As such, you want to look for meat that's labeled specifically as picanha to get the best experience possible.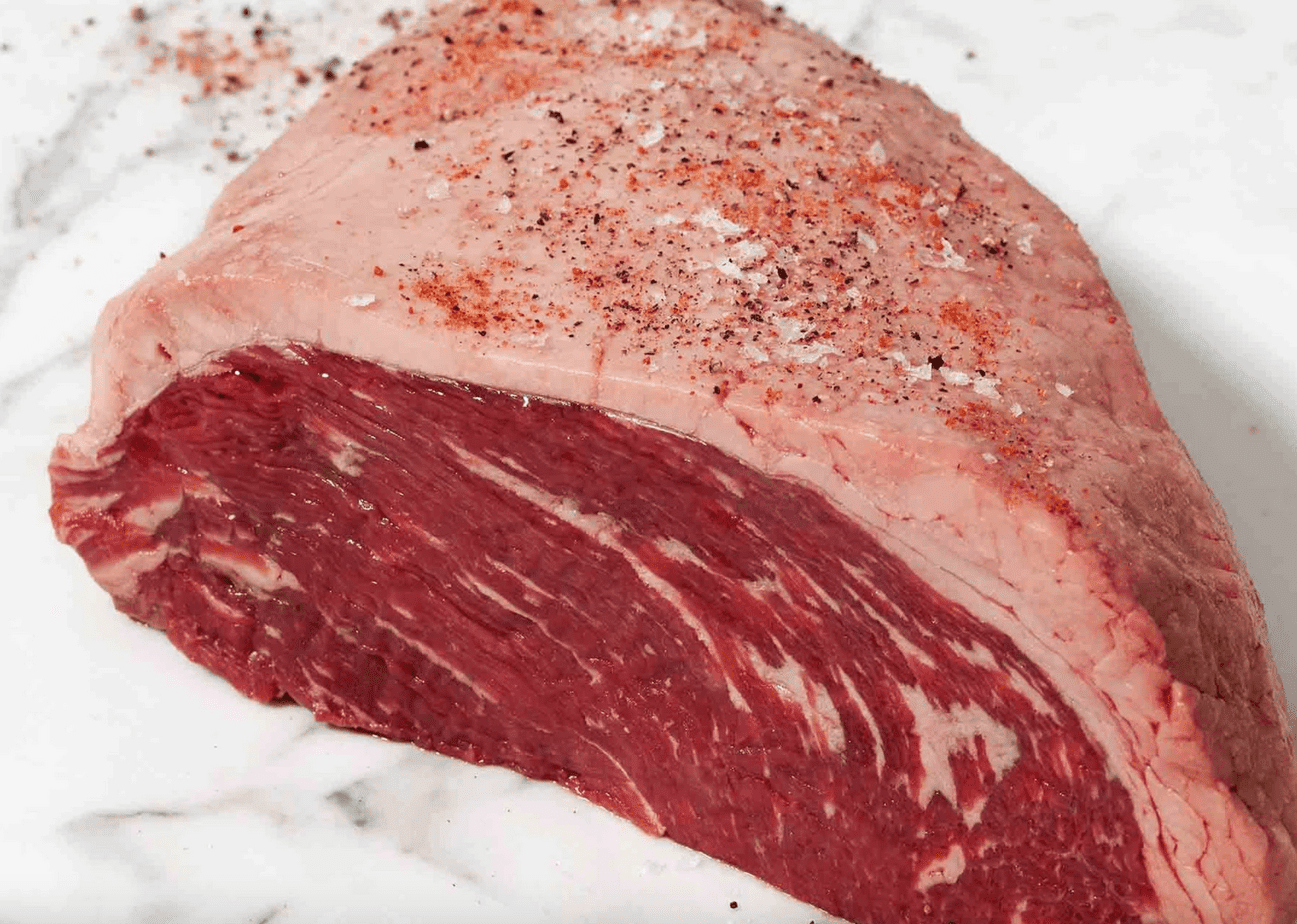 Is picanha an expensive cut?
Another great aspect about picanha is that it's not considered an expensive cut. You can expect to pay somewhere between the price of sirloin and striploin. So while not the most affordable cut possible, it's also not the most expensive. Yet, the cut is flavorful, unique, and thus a great option to elevate your grilling experience. 
Why is picanha so tender?
But perhaps the most prized aspect of picanha is that it's quite tender. The top layer of the muscle that is over the rump is close to the skin and the muscle itself is not heavily used. The more heavily used a muscle is, the tougher it tends to be. If prepared well, with fat, you'll experience a tender, succulent cut of meat. 
How is picanha different from other cuts?
Another helpful way to consider what cut of meat is best for your grilling is to compare it with other cuts. This is especially true if you've never tried picanha before and are hesitant to try it. 
What's the difference between tri-tip and picanha?
Tri-tip is often compared with picanha, and rightfully so. Both have some nice fat and tenderness, but tri-tip is known to have superior marbling. Tri-rip does best when smoked, but picanha is often grilled. Picanha is thicker and easier to work with for beginners. While tri-tip is described as buttery, picanha is tender and juicy. 
Is picanha better than ribeye?
Picanha is rich like ribeye, but it tends to be more render. It's also less suited to high temperature, short cooking, and preferred instead for slow roasting and grilling. While both cuts of meat are juicy, picanha has a more substantial separate layer of fat. As a whole, picanha is more tender, so long as you get the best cut. 
Is picanha better than sirloin?
Picanha is the sirloin cap, and it'll be more tender than sirloin. Sirloin may be easier to work with if you're not used to the fat layer. As a whole, picanha is more flavorful and tender, but of course, sirloin is still an excellent cut for entertaining. 
What should I consider when buying picanha?
Picanha tends to run smaller for the best cuts, averaging 2 to 3 pounds. Larger cuts often include tougher parts, including muscles below the rump. There should be a sizable fat cap that ranges from white to ivory and is firm to the touch. This is a big component of what makes this cut flavorful. Look for a bright red color and make sure it smells fresh.
How is picanha best cooked?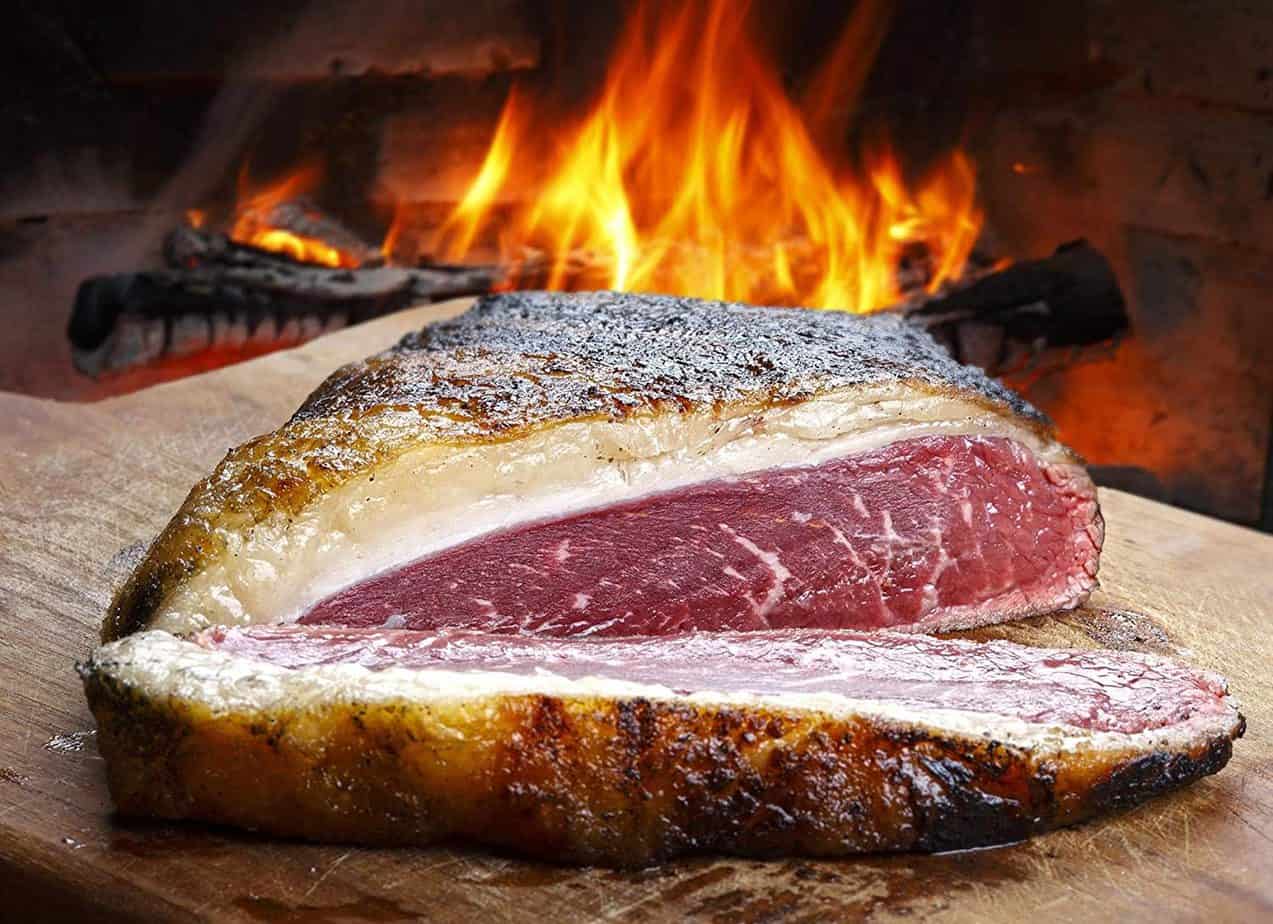 Picanha is an excellent cut– but if not cooked properly, you'll miss out on the tenderness and succulent flavors. One of the most popular ways to cook picanha is on a flat skewer or rotisserie. It can be slow-cooked or grilled, but temperature and method are important. It may also be smoked or roasted. However you cook it, don't rush it. This meat does best when the tenderness is allowed to develop. 
Should I brine picanha?
While brining is not an absolute necessity for picanha, it may be a great way to get the most flavor out of your cut. Dry-brining, especially overnight, is a great idea. Dry-brining, also known as pre-salting, involves using salt and other seasonings on the picanha and allowing it to rest before cooking. Great seasonings to consider include: paprika, garlic, onion, black or white pepper, red pepper flakes, and cumin. 
Do keep in mind that this cut is flavorful in itself, so even light seasoning can go a long way. If you've never made picanha before, sticking to classic and simple seasonings may be best before you get a sense of what you like. As always, steak sauces, citrus, and other seasonings can also be served on the side to enhance a cooked steak. 
How to Cook Picanha on a Gass Grill
To prepare picanha on a gas grill, begin by preheating the grill and salt if you haven't already. The fat side should be placed up. Your next step is to make grill marks on the fat cap, then lower the temperature for slow, even cooking. Make sure you watch carefully to avoid uneven cooking due to sudden flare-ups. 
How long do you cook picanha on the grill
How long you cook on the grill depends on your favored level of cooking. The thermometer must reach 130 degrees Fahrenheit for food safety. For a medium-rare steak, you can expect 12-14 minutes for a steak that's 1.5 inches thick or 9-12 minutes for a steak that is 1 inch thick. 
What temperature do you grill picanha?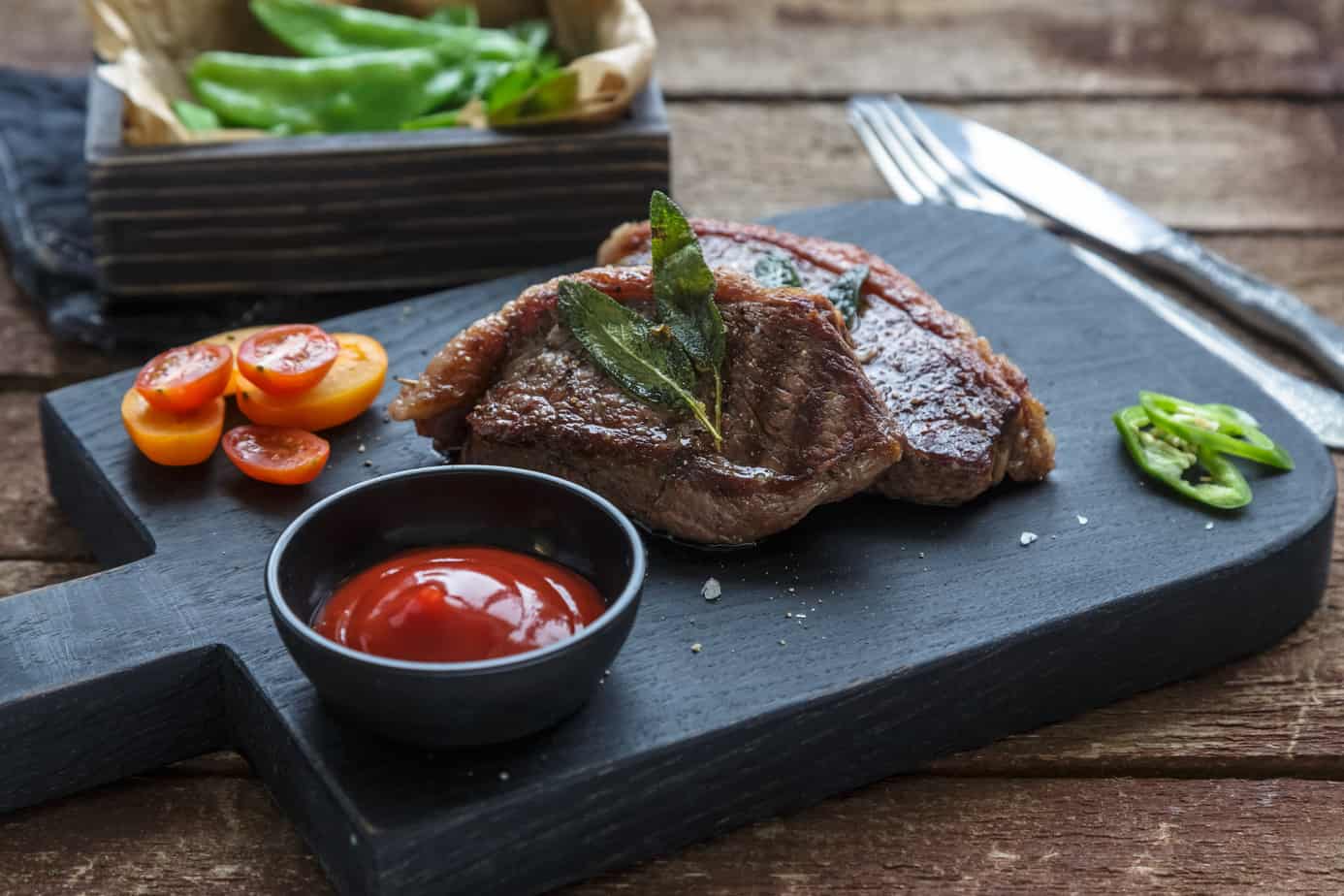 Aim for a temperature of 475 degrees at first to sear the fat. After that, you need to lower the temperature to slow down, even cooking. Once the steak reaches 130 degrees internal temperature, cut across  (with) the grain in thin slices. 
How do you cut picanha for skewers?
The process is similar for skewers. No matter how you prepare or serve picanha, you should always slice with the grain rather than against it. This is important because it's the same way as the fibers and ensures an easier and more tender cut. 
Frequently Asked Questions
Question: What is picanha called in America?
Answer: In the United States, picanha is most commonly referred to as a rump cap or sirloin cap. Sometimes, butchers remove the signature fat that makes picanha so flavorful. This happens when it's cut down for rump, round, and loin cuts. It may be easier to work with, but not as desirable as the cuts popular in Brazil. 
Question: What do you serve with picanha?
Answer: Picanha is a versatile cut of meat that can be enjoyed with a myriad of different side dishes and flavors. In Brazil, the most popular accompaniment is Pão de queijo, which is cheese bread. These cheese rolls or buns are highly popular and can be served with all meals of the day.  Collard greens, polenta, steamed rice, and black beans are also popular. The good news is that it's hard to go wrong with food pairing. Balance out the plate by adding some green vegetables– it's also aesthetically appealing. 
Since it's succulent, rich meat, also make sure you serve refreshing drinks. You can get by with a red wine like Malbec, Cabernet Sauvignon, Merlot, or even a zesty Zinfandel. Ales of many kinds pair well with picanha. For non-alcoholic beverages, iced tea and cider are refreshing options.
Question: How do you ask the butcher for picanha?
Answer: Unfortunately, many American butchers are not knowledgeable about picanha or rarely prepare it in its optional form. Your best bet is to visit a specialty store. Make sure you request that the cut comes with the round fat top– this is one of the most prized parts of the cut, which sometimes is lumped off to form regular rump, round, and loin cuts.
Final Thoughts on Finding Excellent Picanha Steak
Picanha, in its best form, is succulent and tender meat, perfect for grilling. Make sure you prepare it properly and don't get too hasty: high heat can mar the tenderness this cut is known for. Serve with traditional sides or make a new tradition of your own– there's a lot of love and discovery about this excellent cut of beef. 
Best Picanha Overall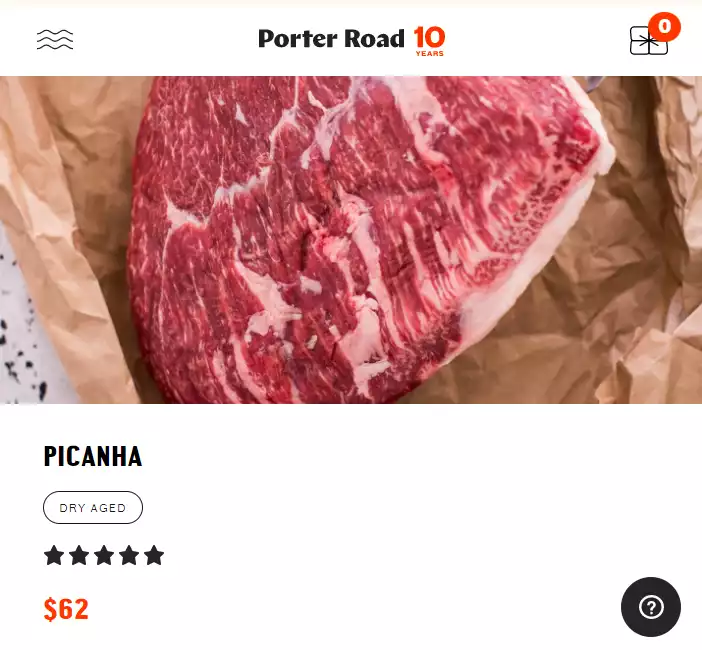 Where to Buy Picanha?
Of all the options we tested, Porter Road provided the best mix of QUALITY & VALUE for their Picanha cuts. It's difficult to find a better price on pasture-raised, hormone & antibiotic free Picanha. Standard shipements between 3-4 lbs. is also more generous than most competitors.
Check Latest Prices & Promos
We earn a commission if you make a purchase, at no additional cost to you.
Looking for more interesting readings? Check out: