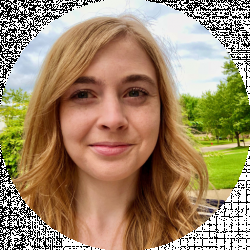 Latest posts by Erin Jamieson
(see all)
Whether you're getting ready for holidays or simply looking for a great steak, mail-order steaks are more popular than ever. But during a time of uncertainty–and more options to order premium meat than ever before–is Omaha Steaks worth your time? In this review, I'll give you my honest opinion. 
If you've heard of any mail-order steak companies, Omaha Steaks is likely on the top of your list. And they're doing more than ever to get their name out there– both by expanding their inventory and hosting events. 
Omaha Steaks hosted a steakation contest in May. The event, which may be repeated in the future, offered a chance to win a mini-retreat– all with a steak theme. Contestants were allowed to enter online via Omaha Steaks' social media pages.
The prize? A stay in a two-story loft in Omaha, where Omaha Steaks is headquartered. The loft features steak-themed decor and cozy furnishings– a sign that they may offer this up again. The lucky winners enjoyed dinner for four people, including– you guessed it–Omaha Steak products. They were also treated to virtual grilling classes or their choice of a ticket to a local event.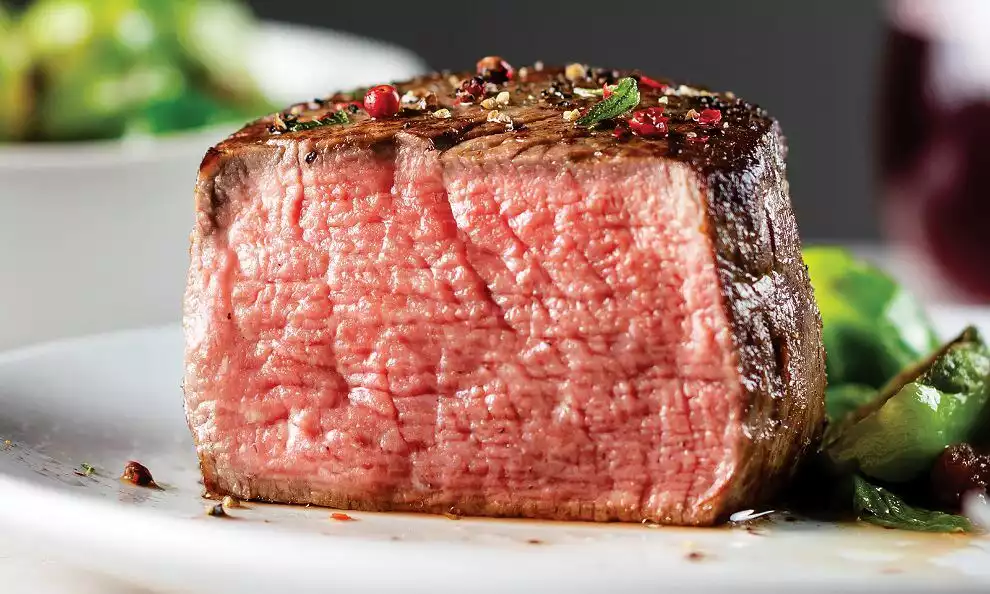 But is Omaha Steaks– or any mail order steaks– worth your money? This review will discuss ordering steak online and then everything you need to know about the pros and cons of ordering from Omaha Steaks. 
Why do people buy mail-order steaks?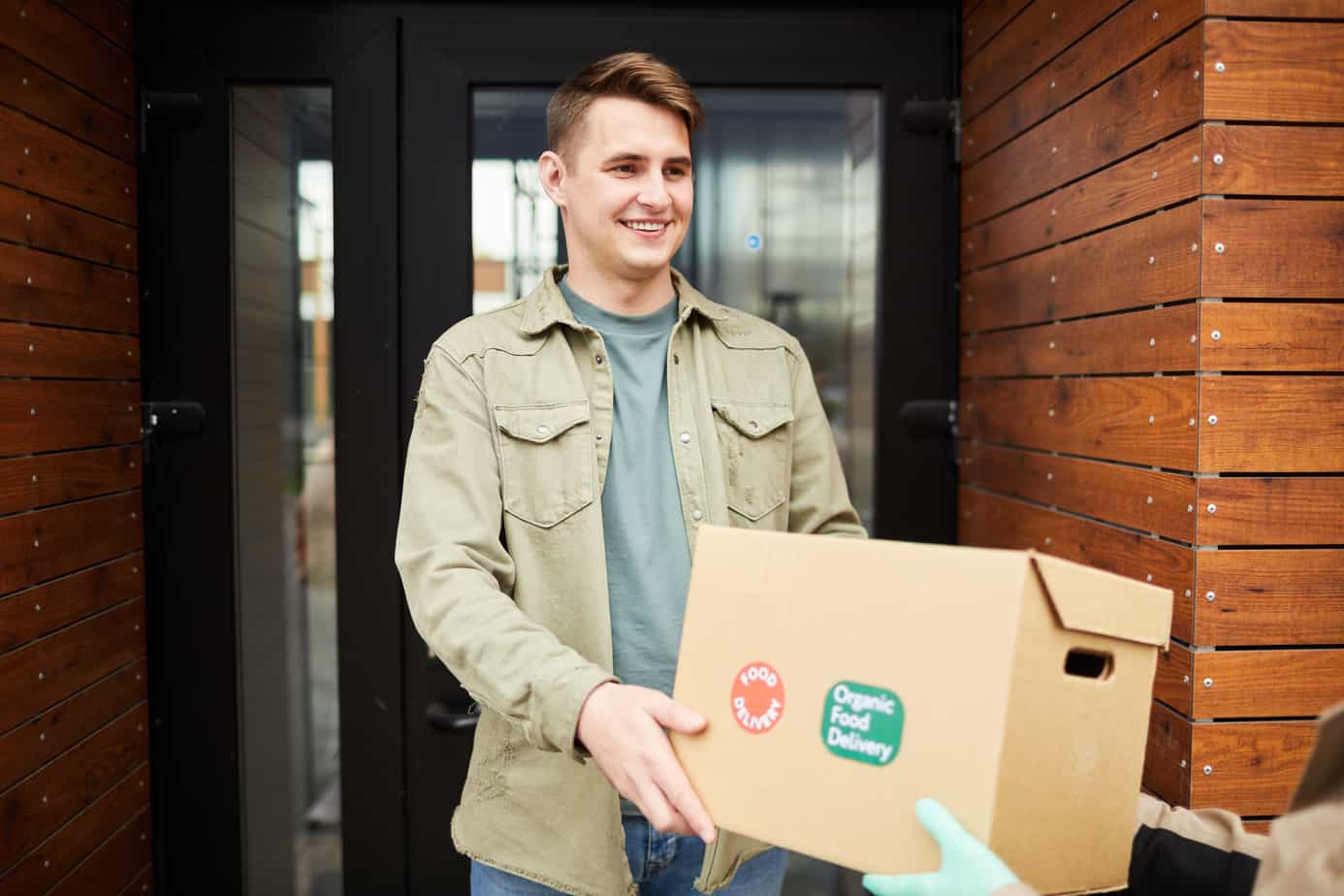 Mail order steaks have been an option for decades, but now you can find more places to buy steak online than ever before. From gift sets to specialty meat and even meat subscriptions like Good Chop, there's no shortage of options. Mail order steaks have acquired a reputation for premium, tender quality, succulent flavors, and unique cuts. Many look to mail-order steaks for gifting or just to enjoy a new type of steak. For those who buy steak at a grocery store, options can be limiting. Even local butchers often have access to a limited variety. 
Thus, people order steak online for a few main purposes: for entertaining, for gifting, and for enjoying a type of steak they otherwise would not. 
Why are online steaks so expensive?
Just as online steaks have a reputation for being tender, they also have a reputation for their high price tag. In truth, the price is not inflated when you look into all factors. For one, many (not all) mail-order steaks are sourced in a way that is inherently more expensive than your average steak. Wanting to showcase the best of their selection, they show rare cuts, such as Wagyu– or high standards, such as organic and grass-fed. Thus, the price of these meats is inherently more expensive than your average steak.
You also have to factor in shipping and the services you're paying for. That isn't to say that all mail-order steaks are fairly priced or evenly priced amongst competitors. You shouldn't go into buying steak online expecting to save money. But taking a nuanced view of why the price is higher shows you that there are valid reasons. 
How do you select the best meat online? (My Selection Criteria)
Selecting the best meat online is tricky. Unlike shopping at a butcher's or a grocery store, you can't inspect the meat yourself. The best beef, for instance, has a reddish color and even abundant marbling but is balanced so as not to be fatty. There's also a different smell between fresh and older meat. So, ordering online takes a small leap of faith. Yet, it isn't a blind chance. Here are some factors I also consider when looking for meat online: 
Sourcing
Where is the meat from? Some companies go above and beyond, discussing where they source their meat from– and even showcase local farmers. Others state general locations, and some do not specify at all. Sourcing standards are also included in this. How is meat selected? Are there any standards for what's being shipped to you?
Grading 
Not all meat will be graded. Both the United States and Canada do have a grading system. In the US, USDA Prime is the best, followed by USDA Choice and USDA Select. Both USDA Prime and Choice have present marbling and are tender and flavorful. USDA Select is a bit on the leaner and less flavorful side. The equivalent in Canada is Prime, followed by AAA and AA. When American and Canadian meat is graded, you can understand the sourcing standards and get an idea about how abundant marbling and how tender the meat you can expect. 
Transparent Policies
From shopping to returns to contact for customer service, the more transparent the policies, the better. Make sure you can get information as to how deliveries work, how your meat will arrive, and what happens in the case of a mistake. 
Selection
This is up to you and what you're looking for– but I like to see if there's a true benefit to buying online. This includes specialty buts, organic and grass-fed or humanely raised, but also specialty gift sets. 
Ratings and Reputation
Perhaps more importantly, I investigate whether or not it's a legitimate company. The Better Business Bureau is an excellent place to check for official complaints. There always be outside ratings from real customers– not just expert reviewers. Look for comments not only on product quality but also on customer service.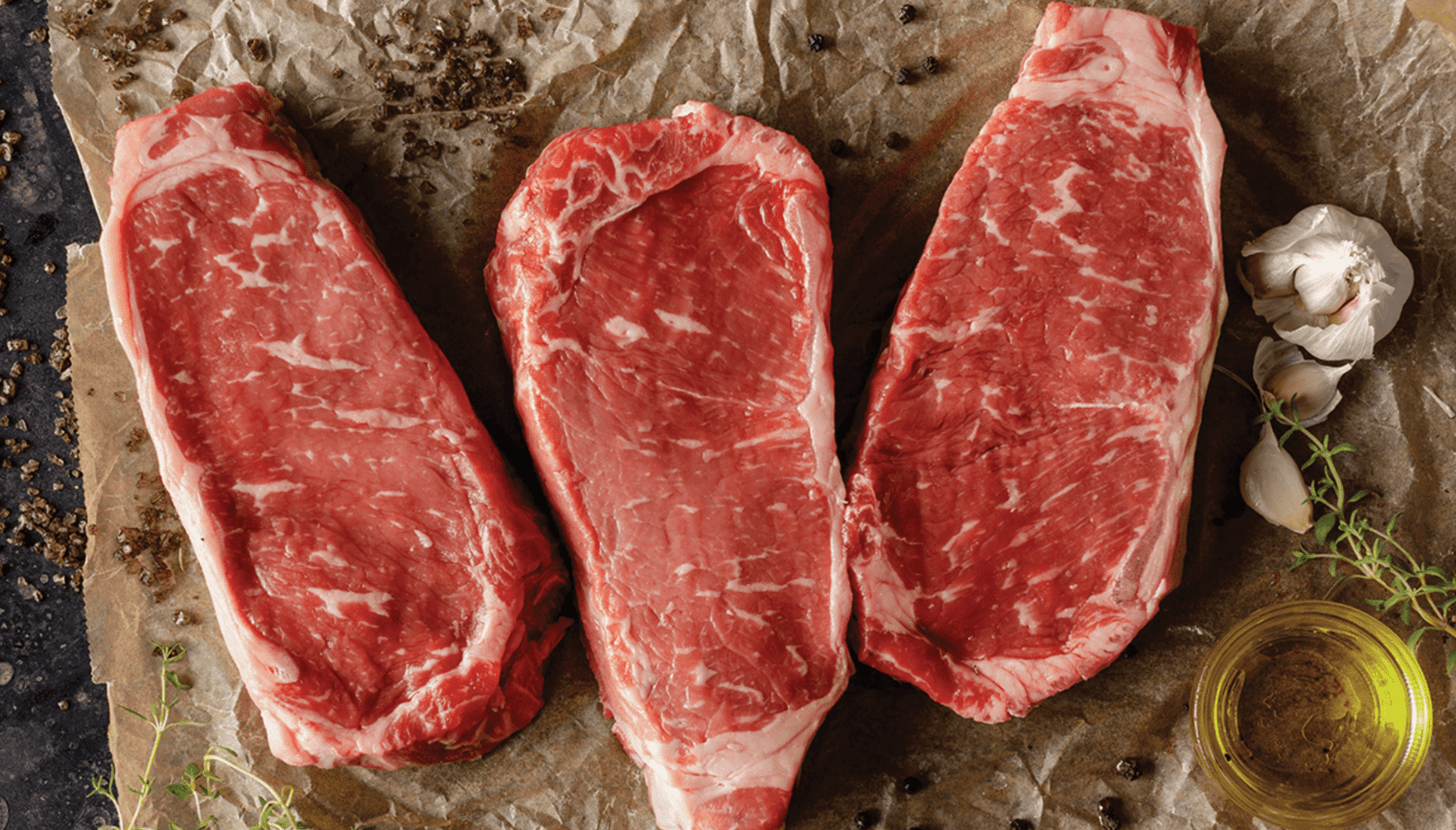 Keeping this criterion in mind, I wanted to give Omaha Steaks a fair review without name recognition. Yet, I do also think that company history should factor into understanding the mission and execution of services. 
What's so special about Omaha Steaks?
Omaha Steaks is perhaps the oldest mail-order steak company, but it didn't start as a delivery company. Omaha Steaks was founded in 1917 in Omaha, Nebraska, where it is still headquartered today. What was at the time a local butcher shop expanded into a mail order service in the early 1950s. By 1960, Omaha Steaks expanded its outreach by introducing vacuum-sealed packaging and dry ice to help the meat stay fresh for longer. A famous highlight was in 1961 when President John F Kennedy enjoyed Omaha Steaks. That year Omaha Steaks also earned acclaim at the Culinary Olympics in Germany.
Thus, Omaha Steaks established a glowing image of tender meat, customer service, and convenience. The question is: has that reputation held up, especially amidst competitors?  
Who makes Omaha Steaks?
The mail-order company has been passed down five generations in the same family– and today is owned by descendants of the founders. The Simon Family owns and operates the Omaha-based company. 
Are Omaha Steaks overpriced?
It's hard to declare something overpriced for a mail-order company, as I mentioned in my comments above. Compared with other mail order companies, prices are not out of the ordinary for Omaha Steaks and the selection they offer. However, it's important to be realistic about your expectations, as well as open up possibilities to getting a great deal. 
Are Omaha Steaks cheaper than grocery stores?
Omaha Steaks and its products are by no means cheaper than buying at a grocery store, which makes sense. Even when comparing like selections, you're paying for service and preparation. That becomes even more noticeable when you're comparing the prices of side dishes and other ready-to-eat items. However, the prices are not out of the range of normal for a mail-order company.
How do I get the best deal from Omaha Steaks?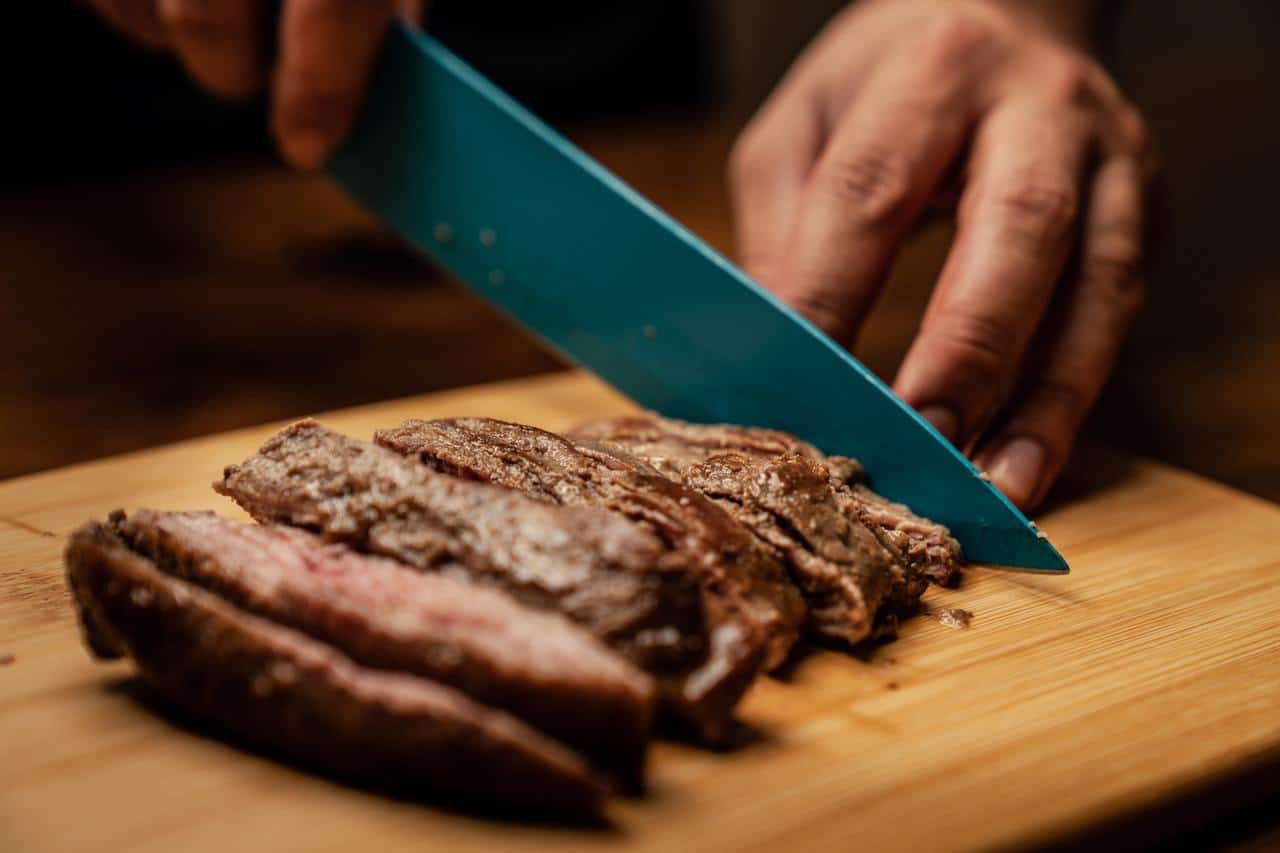 Omaha Steaks offers sales and special offers, and more often than most mail-order steak companies. If you don't mind emails, signing up for a mailing list can score you discounts. They also has a few programs and bundles.
Steak Lover's Rewards
The Steak Lovers Rewards Program is an option for regular customers. You'll earn points for purchases, but also reviews. Initial enrollment provides 2 points per dollar, and subsequent purchases award 1 point per dollar. Other ways to earn points include watching videos, referring friends, and social media sharing. 
There are options for both Gold and Premium Memberships. The idea is that you can use points towards purchases. Premium membership is given when you spend $300 or more in a year and awards additional points, promotions, and birthday specials. Thus, the program and your membership are dependent on your purchases. I wouldn't go out of your way to spend extra, but if you're planning to spend that much anyway, by all means, make the most of it.
Shop Sales and Discounts
There's a Daily and Monthly Sales Tab when you can buy meat packages for less. This changes, so check back. They also host site-wide sales. In other words, if you don't want to pay full price, it may just take patience.  
How does shipping and handling work for Omaha Steaks?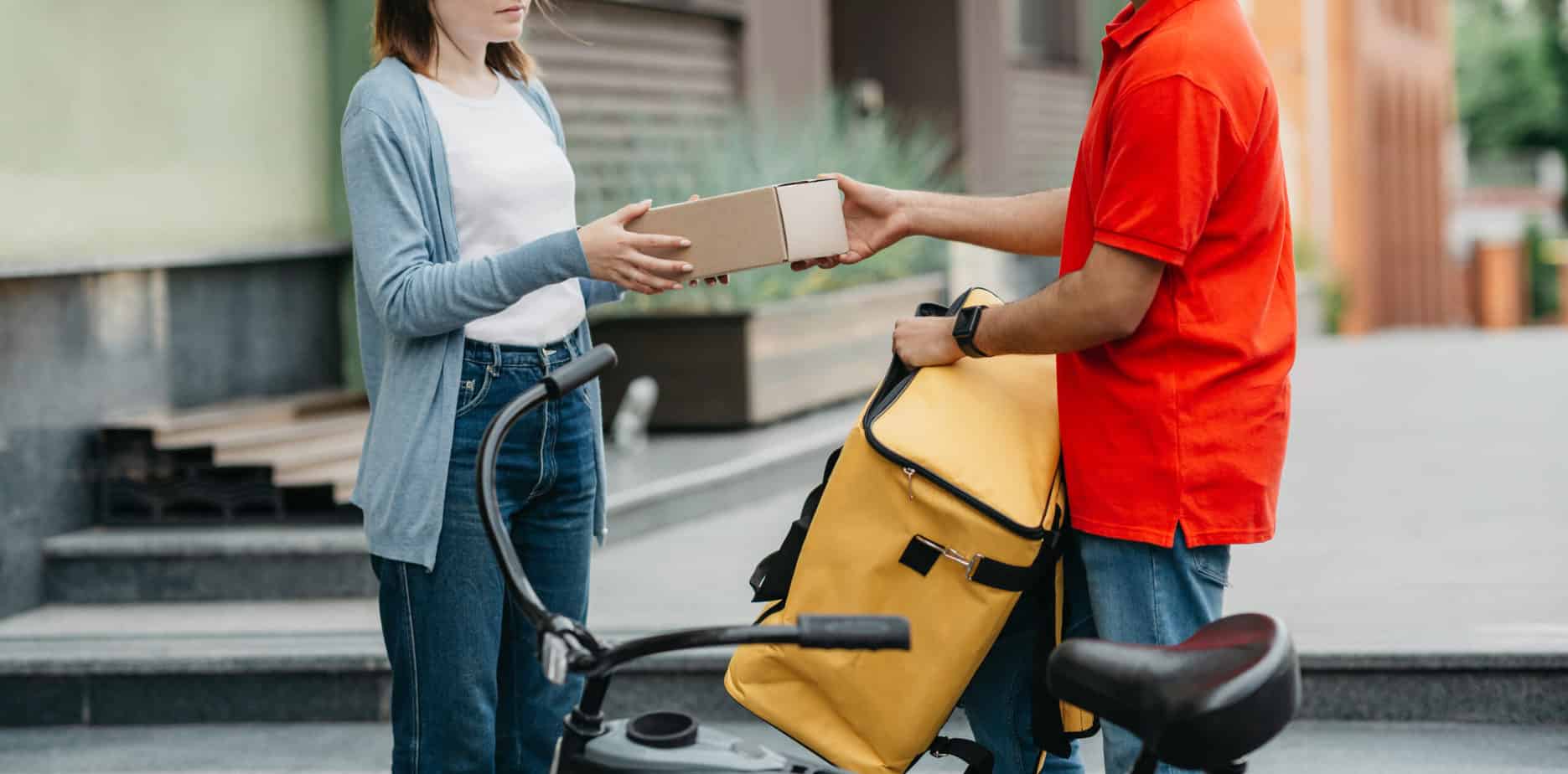 Shipping and handling are important not only for your overall experience but also for estimating costs and determining whether or not Omaha Steaks is the right choice for you. 
Is there a minimum order for Omaha Steaks?
This is a fine detail that is not required for all mail-order steak companies. If you were hoping to purchase $99, you're out of luck. A minimum of $99 is required to make any order. They state that this policy change is due to greater demand and the need to change shipping methods. 
What payments does Omaha Steaks accept?
Omaha Steaks is pretty flexible for the type of payments they accept. You can pay with a verified credit card, PayPal, Venmo, and Apple Pay. They also, of course, accept Omaha Steak gift cards as well. 
Can you choose a delivery date for Omaha Steaks?
You can plan and choose your next delivery date with the Omaha Steaks' Restock Reservation. At checkout, you'll be given the option to select a date by navigating to "All Shipping Options" and selecting "Custom Delivery Date." As is the case with all orders, you'll receive tracking information and only be charged after your package is shipped. I love this flexible option–and it does stand out from some competing mail-order delivery companies.
Does Omaha Steaks ship free to Hawaii or Germany?
| | | |
| --- | --- | --- |
| Shipping Method  | Fee | Estimated Delivery  |
| Standard | $19.99 for orders under $168.99; otherwise, free | Not specified |
| Express  | Add an extra $19.99 | 2 to 3 days (business) |
| Rush  | Add an extra $39.99 | 1 to 2 days (business) |
| Saturday Rush | Add an extra $49.99 | 1 to 2 days  |
| Alaska/ Hawaii | Add an extra $39.99 | N/A |
| Canada | Add an extra $42.99 | N/A |
| Puerto Rico | Add an extra $39.00 | N/A |
| U.S. Virgin Islands | Add an extra $125 | N/A |
Omaha Steak delivers to everywhere in the United States, Canada, Puerto Rico, and the Virgin Islands. They cannot deliver to Germany or other international locations, nor will they deliver to P.O. Boxes, A.P.O., or F.P.O. addresses.  Shipping is not always free. For both Hawaii and an international location, you'll pay an additional fee. See the chart above for shipping and handling fees. 
Delivery fees are a little steep, but shocking. Omaha Steaks may not be worth ordering if you're in Alaska, Hawaii, Canada, Puerto Rico, or the U.S. Virgin Islands– keep in mind that fee is added to other shipping costs, and of course, the cost of your purchase. 
Can you return Omaha Steaks?
Many companies that offer perishable items, from food to wine, have limited return policies. I was pleasantly surprised to find out that Omaha Steaks offers a fairly generous policy where you can request either a replacement or refund the original payment method. You either send an email or call toll-free: 1-800-228-9872. This operates on CST and is available from 7 am to 10 pm on weekdays; 8 am to 7 pm on Saturdays, and 9 am to 5 pm on Sundays.
They do have a clause where they' reserve rights' to 'limit' what they replace or refund. This isn't specified and left open to interpretation. I'd prefer them to list reasons why a refund would not be offered.    
Are Omaha Steaks safe?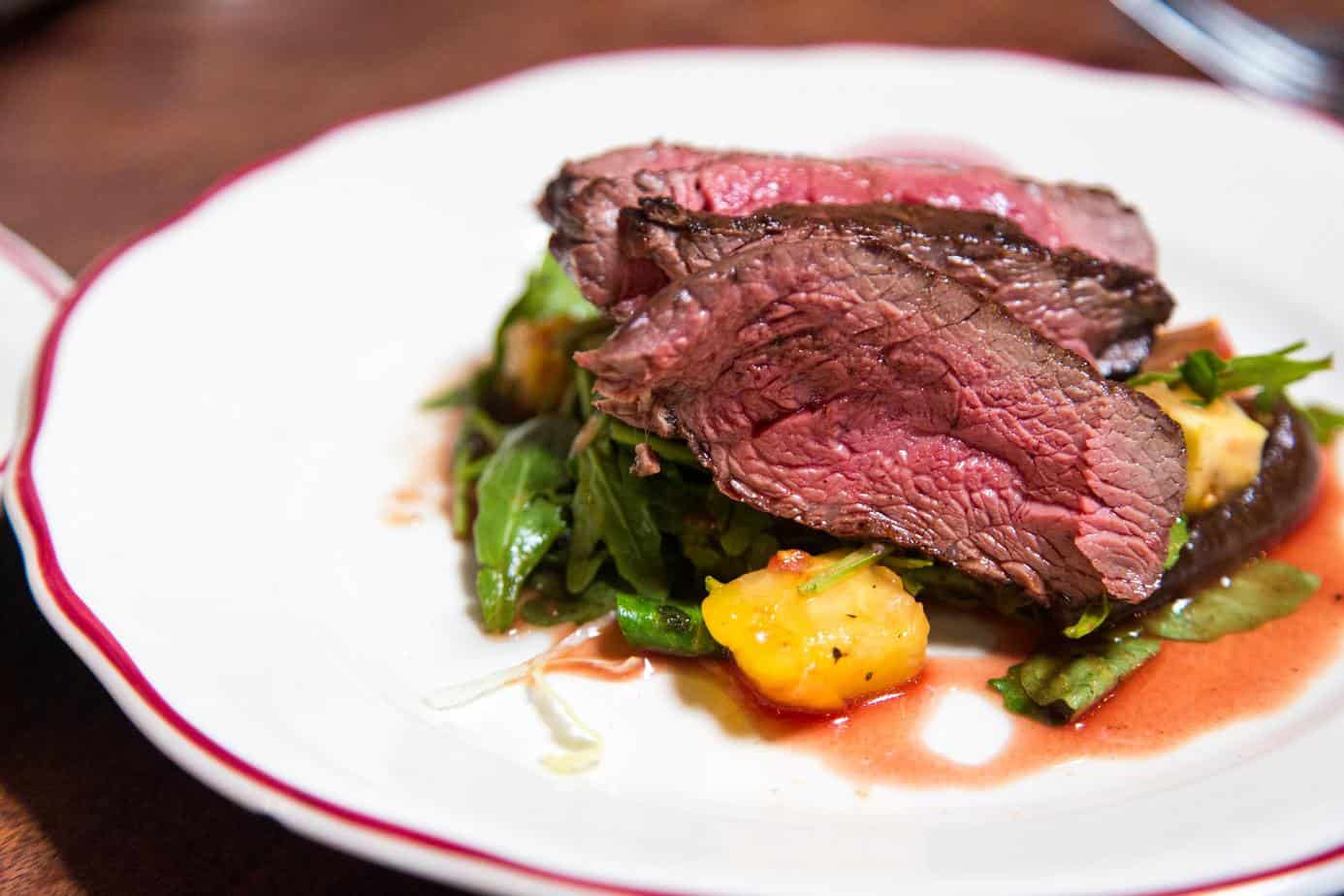 Omaha Steaks are safe, so long as they arrive as they should. My family has ordered from Omaha Steaks before, and the meat is cooked well. But knowing what to do look for to ensure your order is safe. 
Do Omaha Steaks come frozen?
All Omaha Steak products should arrive frozen in an insulated container, along with dry ice. If anything is thawed, you should contact customer service and throw out any products immediately. 
How long do Omaha Steaks last in containers?
Another thing you want to check is how your meat is sealed. Meat and seafood should be 100 percent vacuum-sealed, which ensures freshness and food safety. In this packaging, you can store products for up to three months in your freezer. 
How do you know when an Omaha Steak expires?
Keep in mind when you receive your steak and toss it out after three months. However, you should also inspect the meat before you cook it. Any pungent smells or slimy textures are all bad signs of bad meat. 
How long do Omaha Steaks last after thawing?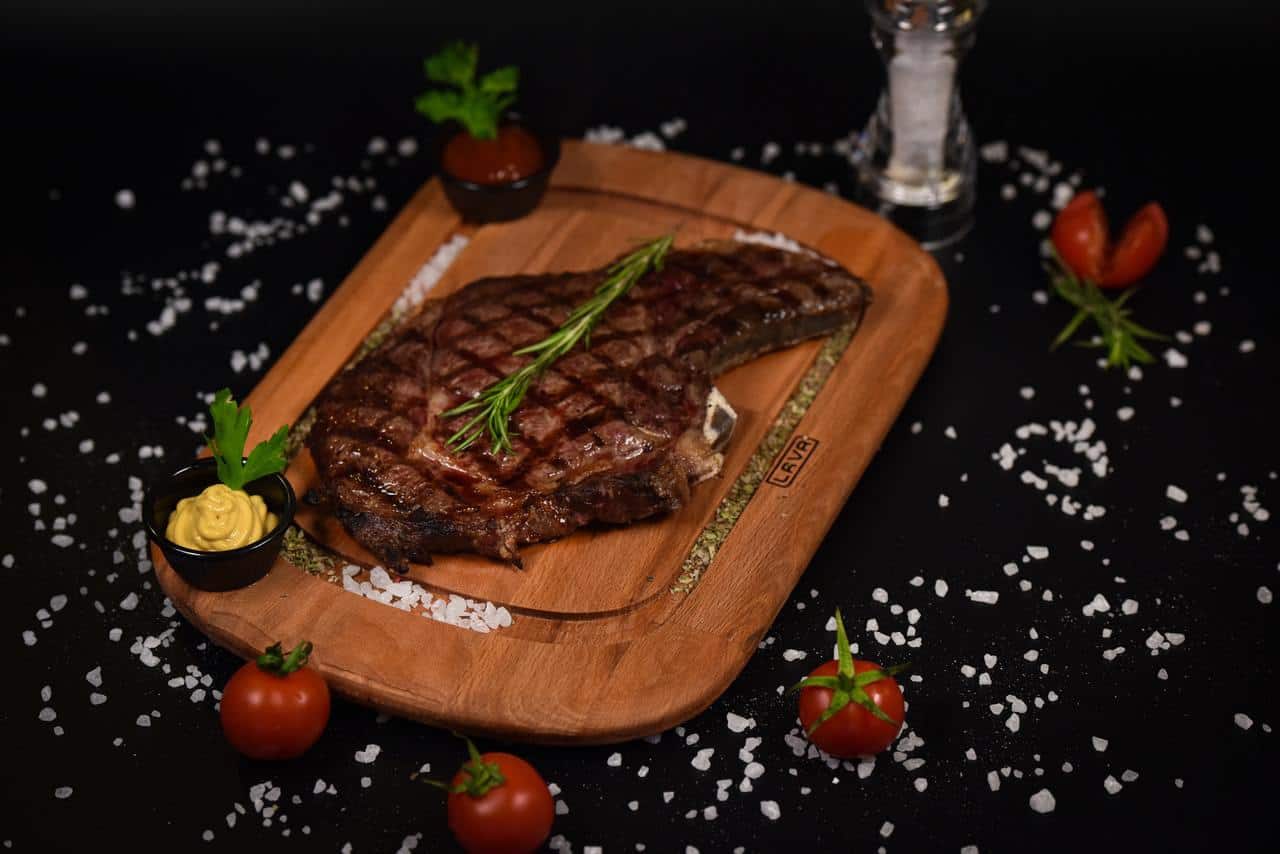 Steaks and other meat and seafood products should be consumed within 2 days or 3 at the very most after thawing. I recommend eating steak after thawing as soon as possible. To safely thaw meat and seafood from Omaha Steaks. To thaw safely and properly, place on a plate in your refrigerator on the bottom shelf. Keep meat and seafood in their packaging. Make sure you don't place any food under the meat, and make sure the plate is sufficient to catch any drippings. 
How do you cook Omaha Steaks?
Omaha Steaks also offers cooking instructions, as well as a Steak Cooking Chart. Steak is recommended to be prepared one of three ways: grilling, pan-searing, or sear roasting. While you may need to adjust your methods slightly based on your steak choice, the following tips are recommended, as seen in the table below. 
Cooking Method
Temperature
Procedure

Grilling

450 F

For gas, reduce to medium heat after pre-heat

 

For charcoal, sear your steak on both sides. Thicker steaks will require additional cooking 

Sear Roasting 

300 F

Sear for 2-3 minutes on each side, then place in an oiled pan in the oven until done

Pan Searing

See Steak Cooking Chart

Room temperature steaks (1 hour) allow for even cooking. Preheat a skillet (nonstick) to medium-high and cook on sides until they reach within 5 to 10 degrees of the desired temperature (check the temp again after removing a few minutes)
What products do Omaha Steaks sell? 
Omaha Steaks sells steak– but what kind? They've also become known for their vast array of other seafood, meats, and side dishes. Here's a look at the most popular options. 

The variety is respectable. You can shop for steaks by cut, specialty steaks, and package deals. Steak cuts include Filet Mignon, Strip Steak, Top Sirloins, Ribeye, T-Bones, Porterhouses, Flat Iron Steaks, Bistro Steak, Prime Rib, Skewers and Tips, and Private Reserve. 
Specialty cuts are a little more limited and include veal, chicken fried steaks, and King cuts. You won't find anything exceptionally unique or rare, but mostly crowd-pleasing steaks.

You'll see the selection vary based on season, but chicken and pork products are also concentrated on consumer favorites. These include pork chops, stuffed chicken, and chicken samplers. It's a fairly modest collection.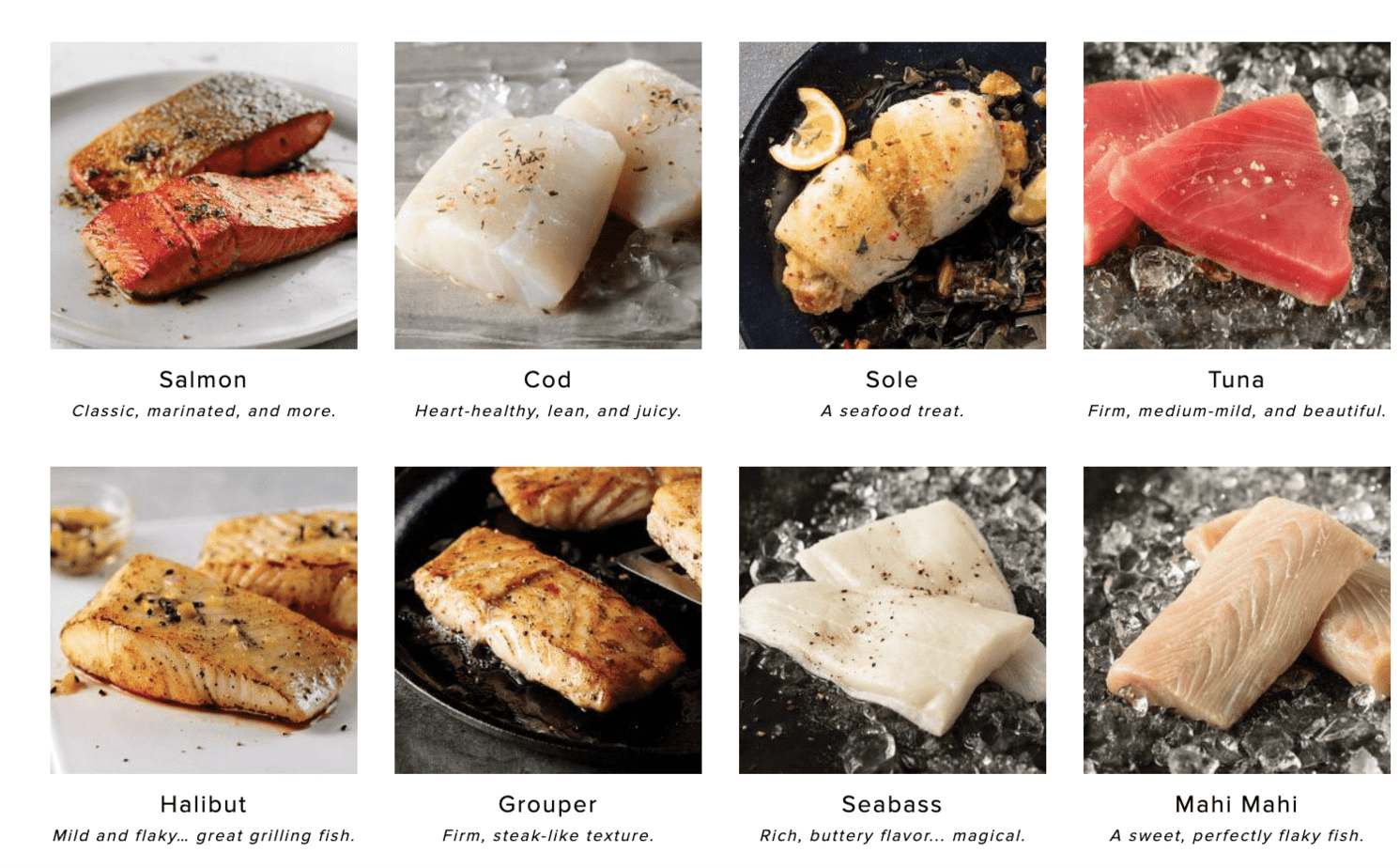 Omaha Steaks offers a bit more variety for seafood. Fish options include salmon, cod, sole, tuna, halibut, grouper, sea bass, mahi-mahi, snapper, cobia, trout, swordfish, sablefish, tilapia, and caviar. Shellfish offerings include lobster, shrimp, crab, scallops, oysters, mussels, and clams. They also sell seafood packages and pre-made entrees. This is a reasonably varied selection, though nothing stands out as unique or premium.

Starters and sides are one category in which Omaha Steaks stands apart from its main meat delivery competitors. Instead of focusing solely on meat, their sides and entrees provide a more full-service option and make their service more popular for gifting. Sides are meant to be helpful for holidays and include vegetables, potato dishes, soups, and stews. They also carry specialty sides, such as gratin, risotto, fajita kits, stir fry kits, and creamed corn. Meat appetizers include smoked brisket, crab cakes, shrimp cocktail, pigs in a blanket, lobster grilled cheese, and many others. While nothing stands out as exceptionally unique, there's a wide variety of versatile sides, suited for festivities.

The final categories of extensive products Omaha Steaks sells are desserts and wine. I recommend buying wine elsewhere unless you want all-in-one shopping– there are plenty of wine delivery companies, such as the highly-rated California Wine Club to try. Granted, I was impressed that they carry some critically acclaimed 90 point wines. Most are fairly typical of what you could find in a local store, and several are currently unavailable.
As for desserts, there's an array of cheesecakes, tarts, and candies. Specialty desserts include chocolate souffle, mini mousse cups, sticky toffee cakes, custard, and cookies. All of these are nice to have with a meal, but there's nothing particularly noteworthy. 
Is Omaha Steaks meat any good?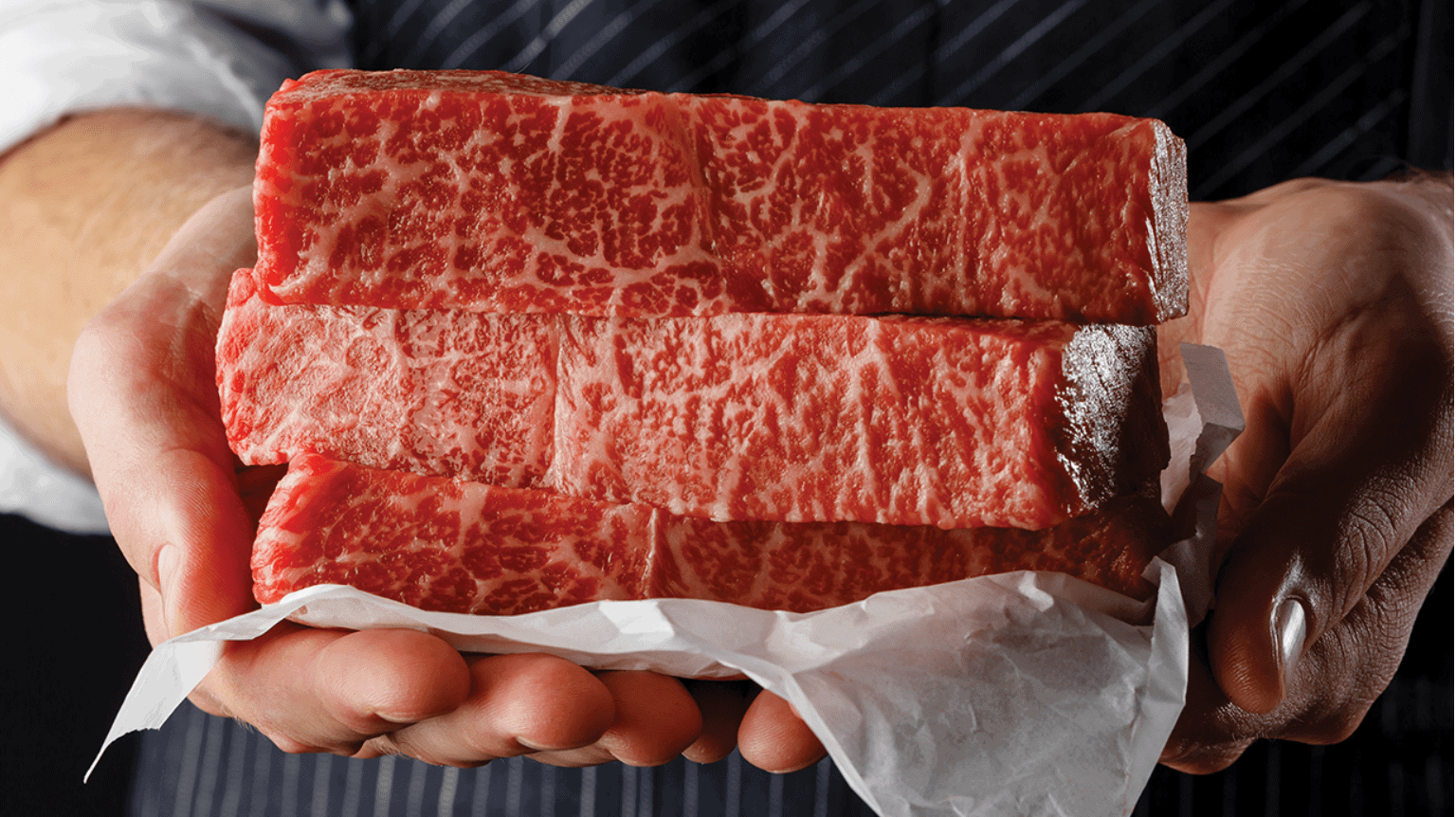 Of course, likely the main reason you're ordering from Omaha Steaks is their meat or seafood. While the selection has a good deal of variety, I wanted to ask more targeted questions to see what type of meat and seafood you're paying for.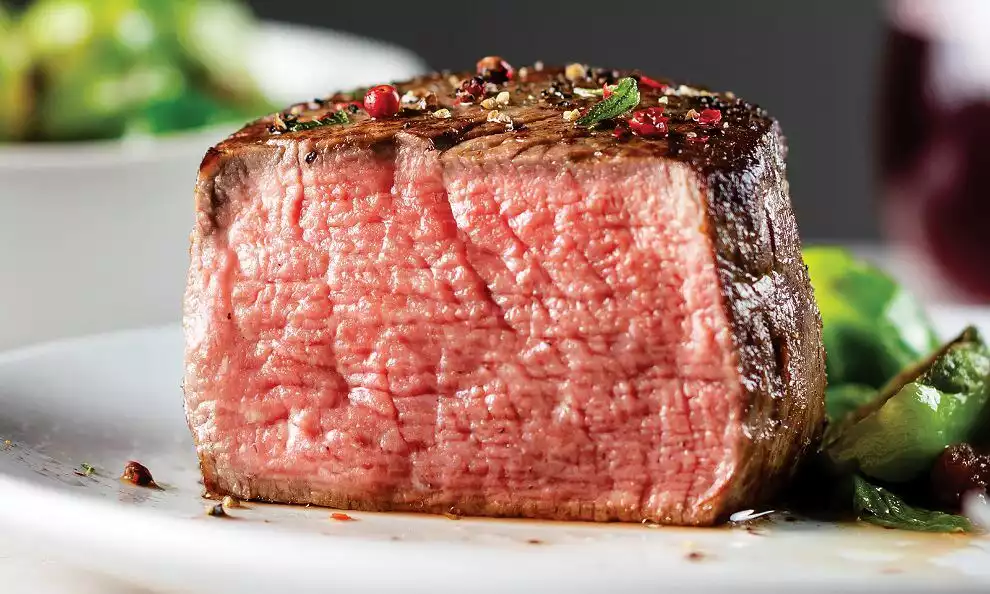 Where does the steak from Omaha Steaks come from?
Omaha Steaks doesn't supply specific information about sourcing but they do claim to source their meat from the Midwest. The Midwest is a common source for beef, but that doesn't provide much information about sourcing standards. 
Where are Omaha steaks processed?
Omaha Steaks processes its meat at its headquarters in Omaha, Nebraska. 
How are Omaha Steaks aged?
The majority of their steak is dry-aged for around 20 days, in a temperature and humidity controlled environment. Wet aging is more economical, as it takes mere days. With dry aging, the process takes longer. Wet aging vs dry aging is not as simple as one being superior to the other– it depends on the cut of meat. Dry aging is preferred for meat with more fat and marbling, while wet aging is suited for lean cuts, such as flank or flat iron steak. 
Are Omaha Steaks USDA Prime or Choice?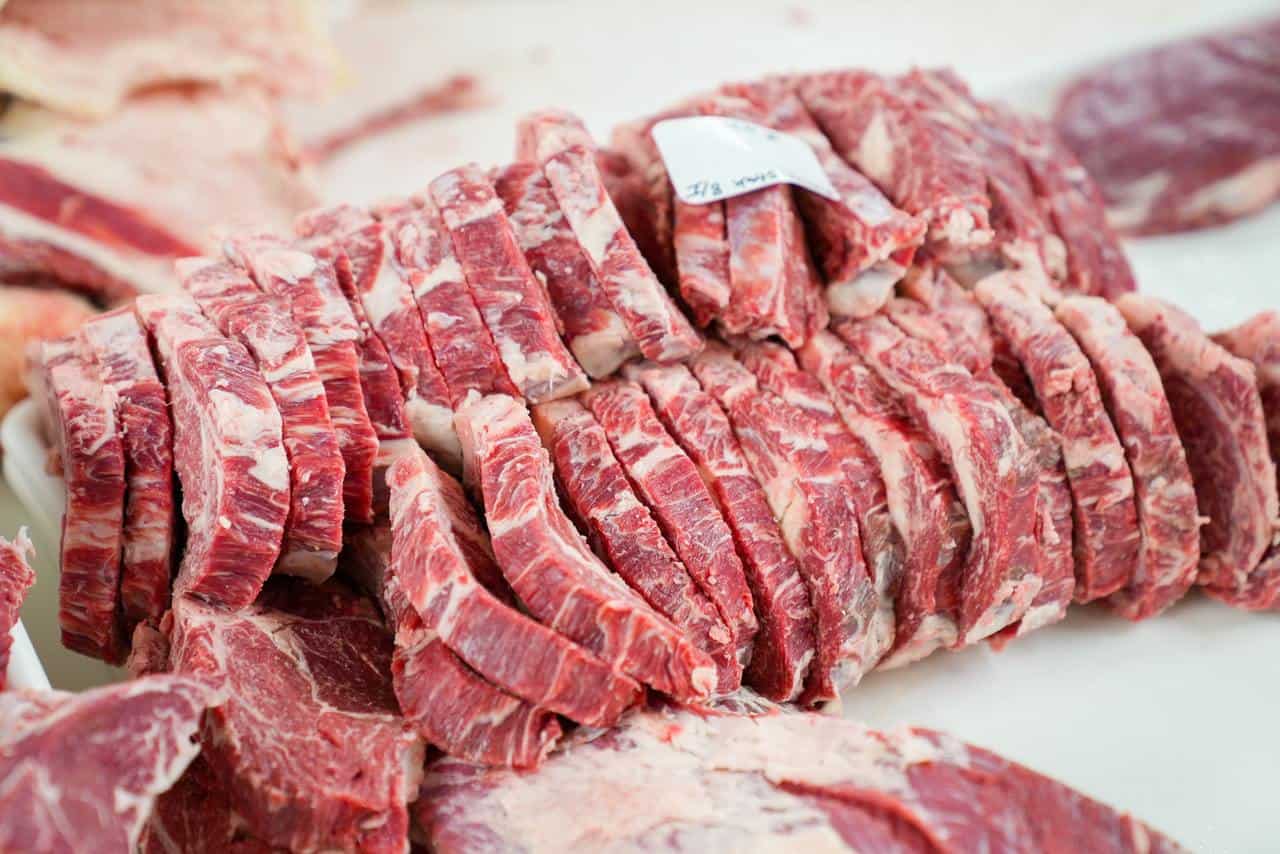 This is where Omaha Steaks, in my opinion, falls flat. Search "USDA," and you'll come up with no results. In truth, consumers are left in the dark as to any grading or true selection criteria. Any selection criteria mentioned are vague. 
Are Omaha Steaks hormone-free?
There are no signs that any steaks, chicken, or other meat products are hormone-free or organic. 
Is Omaha Steak beef grass-fed?
Type of Beef
Pros
Cons

Grass-Fed

Richer in healthy Omega 3's and Vitamin E

Less saturated fat

Less cholesterol 

Tastes different to some (both pro and con)

More expensive

Tastes different to some (both pro and con)

Grain-Fed

Cheaper

Some may be more used to the taste

Higher in fat and calories

Higher in saturated fat and cholesterol

Fewer antioxidants 
The majority of Omaha Steak is grain-fed. They have added a modest selection of grass-fed beef products. These include grass-fed burgers, Filet Mignon, Ribeye, and New York Strip Steak. See All Grass-Fed Products Here. Not everyone prefers grass-fed, and there are pros and cons of grass-fed vs grain-fed beef, as seen in the table above. But grass-fed beef is indeed healthier for you, and some also prefer its taste. 
Where is Omaha Steaks' seafood from?
Some seafood does have sourcing information, such as Faroe Islands Salmon and Wild Alaskan Salmon. However, this is not true for the majority of their seafood, and sourcing standards are most vague or absent. 
What is the rating on Omaha Steaks?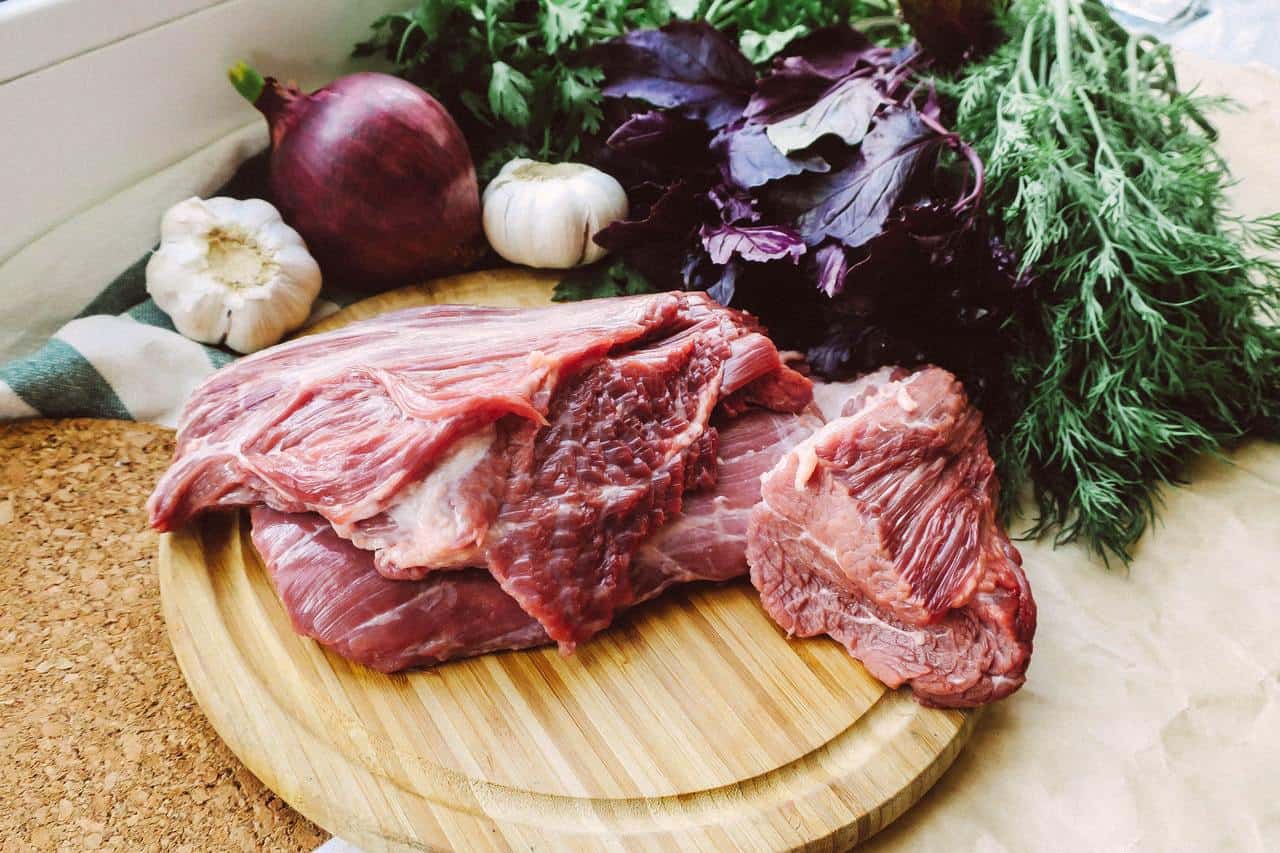 The last thing I wanted to check was the company's professional rating, as well as what other customers thought about their experiences with Omaha Steaks. Omaha Steaks is retaining it A plus rating with the Better Business Bureau, yet there are signs this reputation may be slipping. 112 complaints have been formally closed in the last 3 years and 33 in the last 12 months. Granted, it is a large company, so you'd expect to see more complaints, coupled with shipping delays due in part to the pandemic– which is impacting not only Omaha Steaks but other meat delivery companies as well.
On TrustPilot, customers awarded Omaha Steaks a meager 2.2 out of 5 stars. On Reseller Ratings, a sample of nearly 230 customers awarded Omaha Steaks an average of just over 1 out of 5 stars. 77.8 percent awarded it the lowest rating possible, while a mere 5.6 awarded it five stars. 
Looking into the complaints, many mentioned that the quality of the meat was sub-par, with tough and flavorless cuts. Others had problems resolving issues with customer service. Most of the complaints were about disappointment with steak quality. 
Alternatives to Try
Not sold on Omaha Steaks? No problem. Other meal delivery services offer some advantages over Omaha Steaks.
Closest Alternative: Kansas City Steaks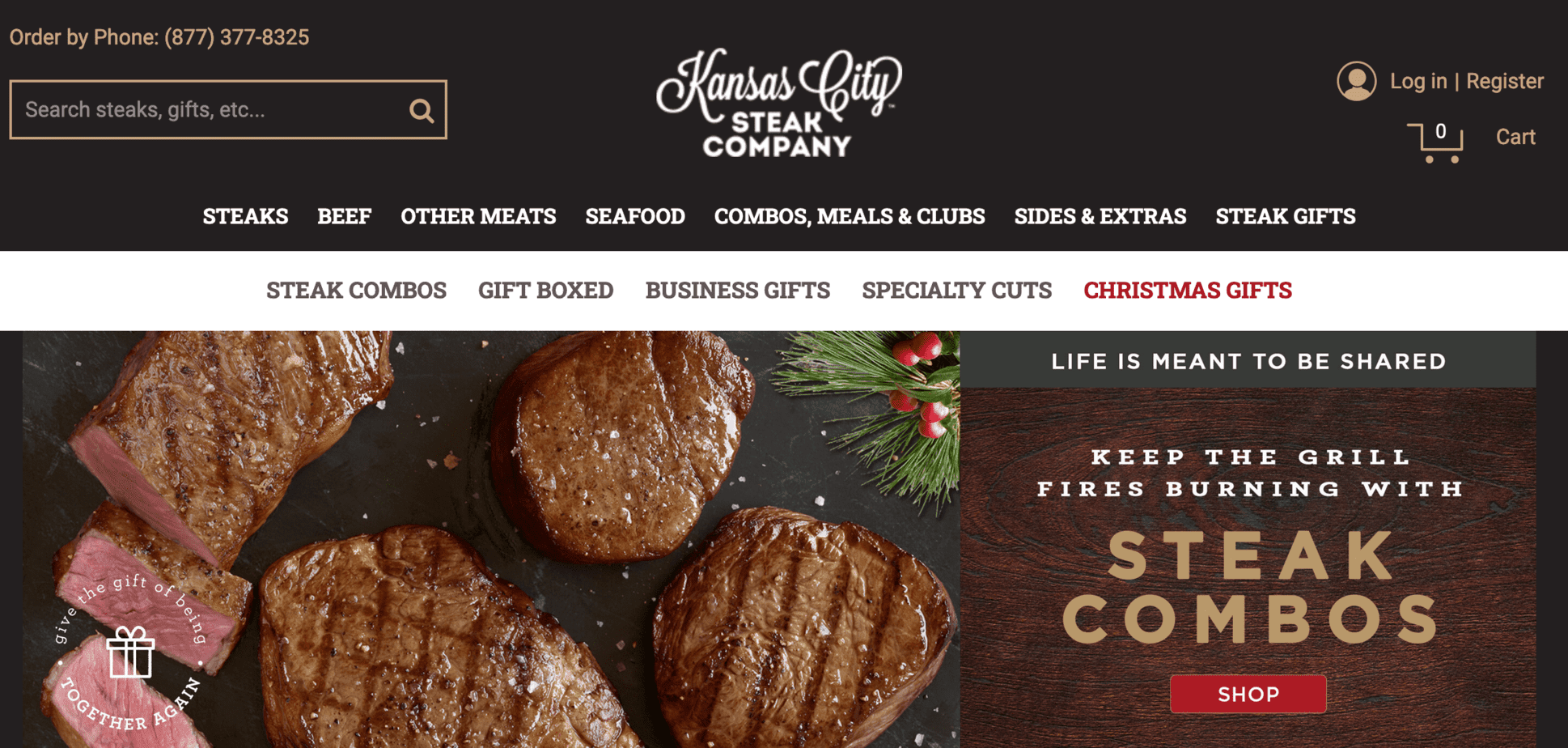 For conventional meat and the nearest alternative, consider Kansas City Steaks. While the flavor is not rated as phenomenal, the company generally enjoys positive reviews, and they also have selections of USDA Prime Beef. Order from Kansas City Steaks Here. 
Grass-Fed Beef and Pasture-Raised: US Wellness Meats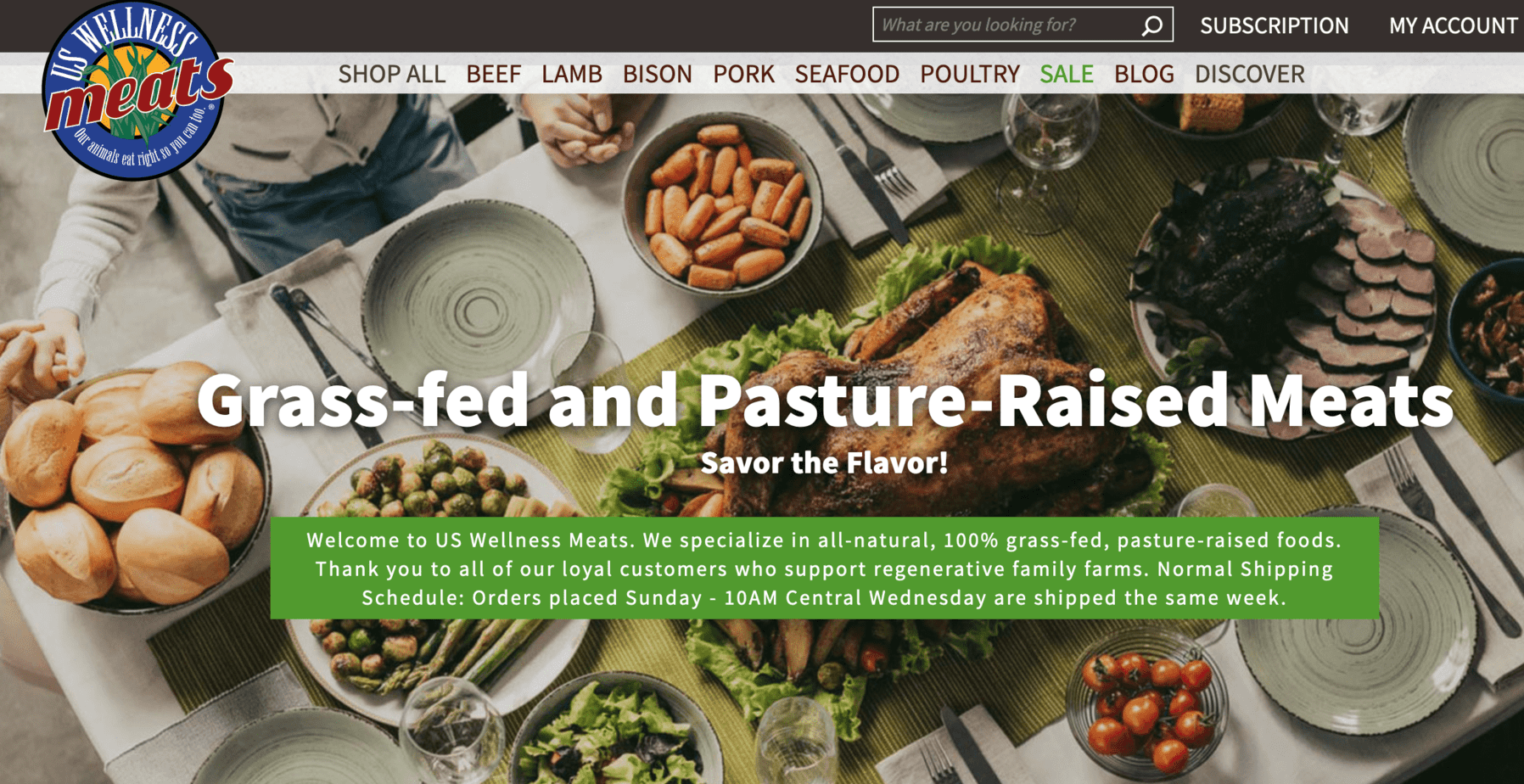 Looking for higher sourcing standards? US Wellness meats sell beef, lamb, bison, pork, seafood, and poultry. The company partners with family-owned farms. All animals are raised in pastures with no hormones or antibiotics. They also provide standards as to how their meat is processed. Order from U.S. Wellness Meats Here.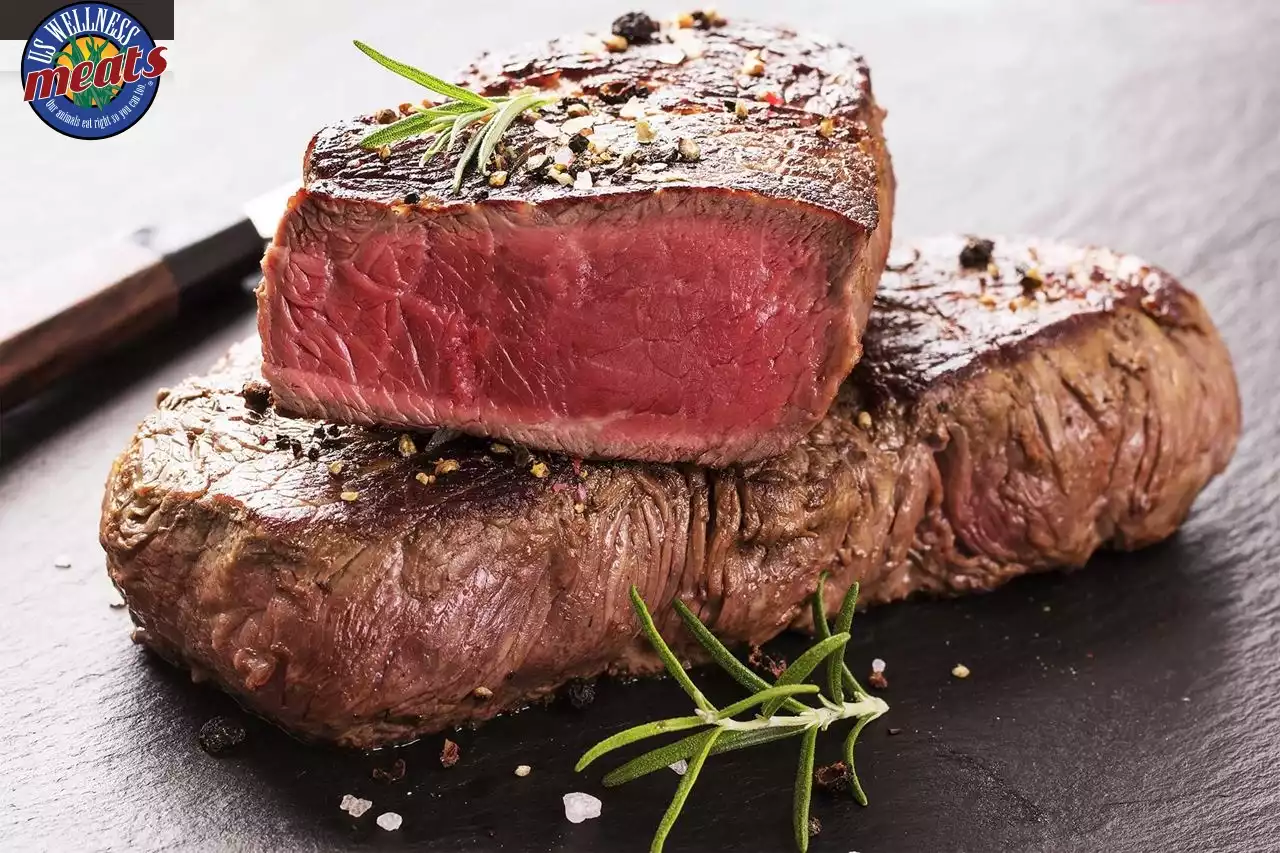 Final Thoughts
While my family has had reasonably positive experiences with Omaha Steaks before, I have several concerns now, and in comparison with other companies. The complaints are substantial, they don't offer anything truly unique for meat or seafood, and sourcing standards are vague. That isn't to say there's nothing good about Omaha Steaks, of course. I admire their business experience, the ability to ship to many locations, and the sheer variety of products. They make both giftings and hosting a party easy, and also does a nice job of offering discounts and several ways to save. 
If you do order from Omaha Steaks, I recommend just one order and to opt for seafood or a steak with greater marbling, as these seemed to receive the most praise. I also recommend against ordering right during the holidays, where shipping issues and delays (for pretty much everything) are likely to be exacerbated. Order from Omaha Steaks Here. 
Frequently Asked Questions 
Question: Is it better to cook a steak in the oven or stove?
Answer: Steak should always be fresh or thawed for 24 hours to ensure even cooking, but the type of steak impacts what cooking method is best. Steak can be pan-seared or grilled most of the time. Lean beef can be slowly cooked, but steak with marbling is better grilled or seared. 
Question: Are Omaha Steaks injected?
Answer: Some claim that Omaha Steaks products are injected. Injecting meat means inserting flavoring of some kind. Beef injection means enhancing meat flavors and textures with marinade. This practice can be used at home, but the claims would be that such practices are used to mask subpar meat. There's no evidence to support this theory, but there have been mixed reviews about the flavor and texture of their steaks.
Question: Why are Omaha Steaks so tender?
Answer: Consumers have mixed experiences, with some claiming the steak to be tender and others finding it tough. Any tender meat is due to the 21-day dry-aging process used before the steak is packaged and shipped off.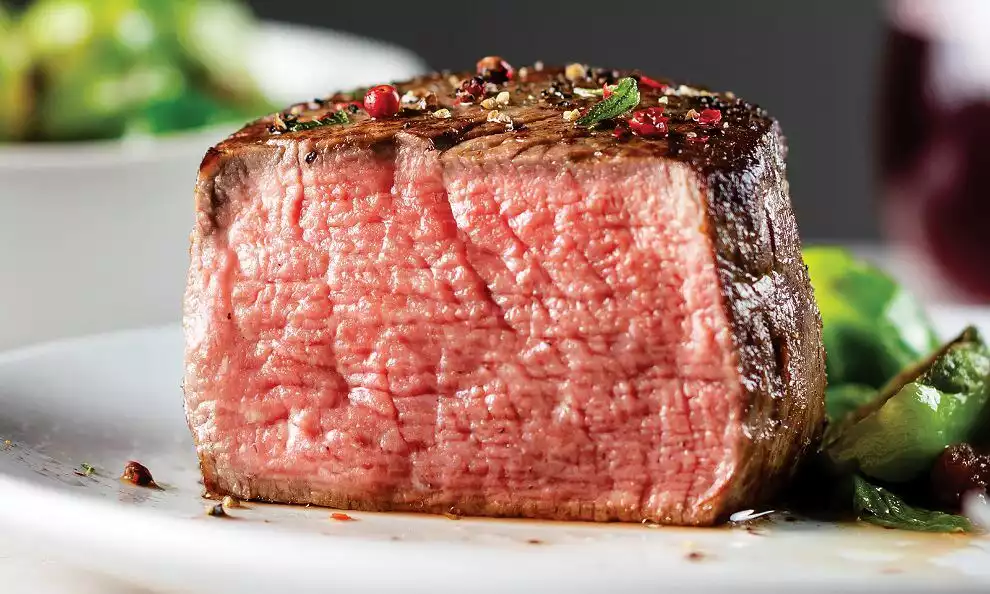 For more interesting readings check out: