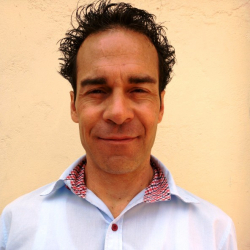 Latest posts by Douglas Bloom
(see all)
You have decided you want to try out smoking a brisket. You have a smoker but you don't know where to start. The following is the ultimate guide to smoking a brisket. Read on to know the best woods for smoking a brisket. Additional information includes the process of smoking a perfect brisket from start to finish.
Our Top Picks for Woods for Smoking a Brisket
The wood you use to smoke a brisket plays a major role in the overall outcome. Some people prefer sweet and others prefer savory. The wood you choose will determine the taste you get. Check out our list of top woods for different flavors and tastes.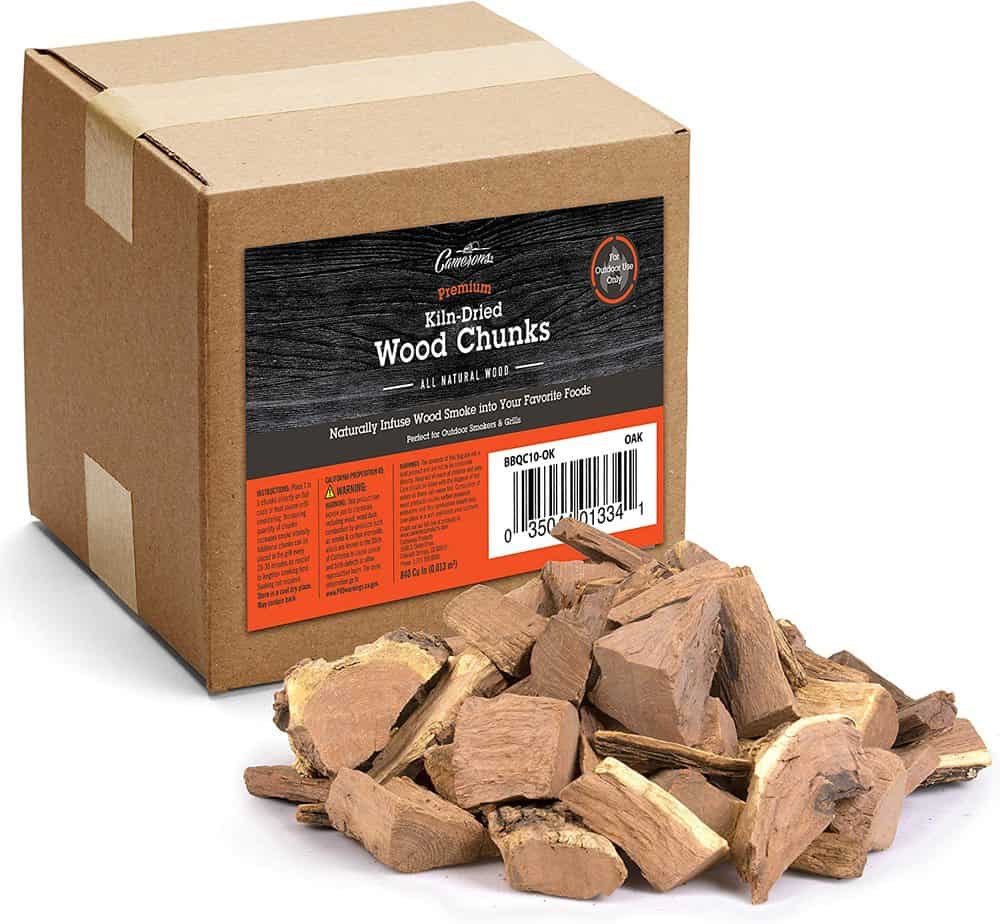 Oakwood is stronger than apple or cherry, but lighter than mesquite or walnut. It's versatile since it provides a moderately smoky aroma that is suitable for various types of meat. It is the perfect wood for a beginner to use when smoking a brisket. Oakwood is best for smoking sausage, lamb, beef, or brisket.
One of the benefits of Cameroon Products Smoking Wood is that it has great quality and it's affordable. The packaging is a bag that is strong enough to hold 10-pounds of Oakwood chunks without tearing out. On the downside, the bag is not resealable. It means there is a probability of moisture entering the wood. It's advisable to keep the wood in a dry place to prevent moisture from entering the wood.
The pieces of wood come in the right size. They range from 4 to 6 inches. Unfortunately, they do not have uniform shapes. This means it is a challenge to maintain a uniform fire.
The wood gives your brisket a subtle fruitiness and a sweet taste. The dense smoke makes the smoke go deep. The wood is developed to be the primary source of fuel during cooking. However, the pieces are just enough to be added to a charcoal grill for extra aroma. Make sure you mix it with lump charcoal.
One reason for this is the potential long burn time. It means you don't have to worry about it the same way you would if you use other woods. Additionally, the taste profile is more subtle than that of mesquite or hickory. This means you can use it with other woods to develop a rounder taste.
Recommendation
It is the best choice when it comes to skill, price, simplicity, and quality. If you are smoking brisket for the first time, Oakwood is the best option. It gives a strong taste to a medium that is rarely too powerful.
Best Meat for Smoking
Features of Oak
Availability is in different sizes. You can decide to start modestly or buy in bulk at very affordable prices. The wood burns for a long time meaning you won't keep on refilling the smoker. Oak doesn't give the meat a strong flavor. This means you can use it while smoking with a combination of other types of wood.
Pros
A large amount of wood
Robust and strong bag
Can be used as the primary fuel source
Very affordable
Great for beginners
Cons
The bag is not re-sealable
Wood chunks don't have a uniform size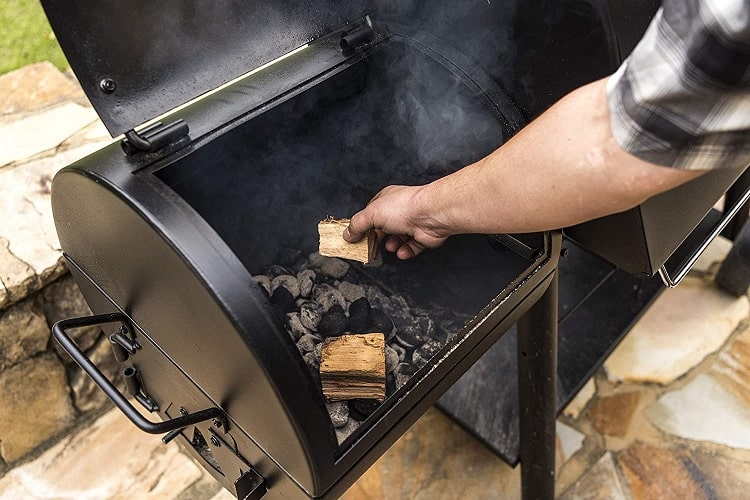 Most people believe hickory wood is the most common for smoking breast. However, it all boils down to your preferences. Different types of wood provide different flavors. Some work better than others depending on your ingredients.
Hickory is the most versatile choice because it can be used in various ways to smoke a brisket. Take note that too much walnut flavor makes your meat bitterer. It tastes savory, salty, sweet, and a little crazy.
The wood is well packaged. It weighs 25 pounds and is cut into 12-inch logs. This means it is ideal as a major fuel source. However, it is not as good when used as a secondary heat source for flavoring. The reason is placing it on a charcoal-filled smoker is impossible due to the bulkiness of the wood.
If you plan on buying larger quantities at the same time, you will find the price to be affordable. Buying in smaller quantities will cost you substantially more. Hickory goes very well with brisket. The breast has fleshy fibers. They allow it to withstand the pungent and strong aromas of the hickory. This allows the meat to absorb the aromas nicely.
Features
It's the best option for people who prefer strong flavors. Keep in mind it imparts a powerful smoky taste. If you aren't used to it you may find this a demerit. Other features are:
Lots of chips and bark
Also works with charcoal grills
Burns for hours
Recommendation
Using less ensures you don't get too far. Alternatively, you can dilute it with applewood. Hickory has a smoky taste that is stronger than what you get from oak. Some people may like this, but note the smoke it emits does not match the clean smoke from oak. If you decide to smoke warmly and quickly for approximately 2 to 3 hours, an excellent choice is a nickel mix.
Best Meat for Smoking
All red meat
Poultry
More substantial cuts of ribs
Pork shoulders
Pros
Has a stronger flavor than other woods
Doesn't burn quickly
Affordable in large quantities
Great wood for smoking brisket
Great packaging
Cons
Pieces are too big
Can't be used as a secondary source of heat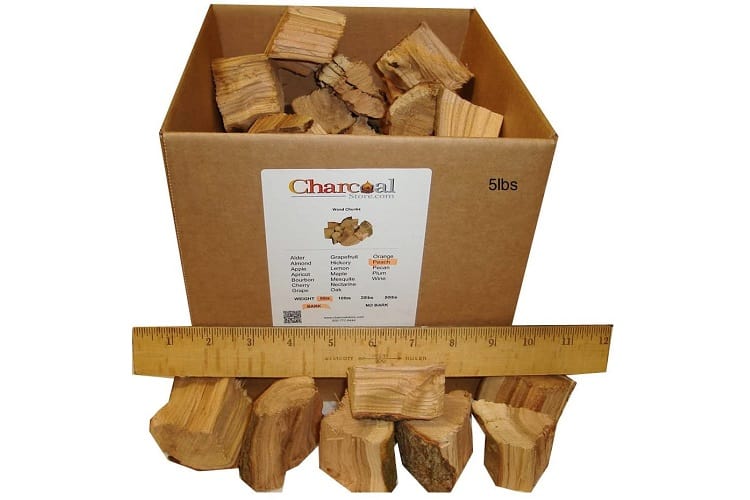 This CharcoalStore peach wood is well packaged with uniform 3-inch sizes and 5 pounds for each chunk. It can be used as a smoke flavor, a primary heat source, or a secondary heat source.
Just like other fruitwood, peach smoking chips impart a fruity and sweet flavor into pink or white meats. Pair it with such meats to enhance their flavors and up your smoking game a notch.
One of the advantages is you can use this wood in almost any type of smoker. The only exception is pellet smokers. Peach normally has more juice than other fruit trees. This makes it ideal for smoking and slow-burning.
Light smoke will never be a problem when you use peach wood. On the downside, the wood is pricey. Additionally, shipping takes longer compared to other types of woods for smoking brisket.
Best Meat for Smoking
Pros
Can be used as both a primary and secondary fuel source
Well packaged
Uniform sized chunks
Perfect wood for smoking white meat
Is juicier
Cons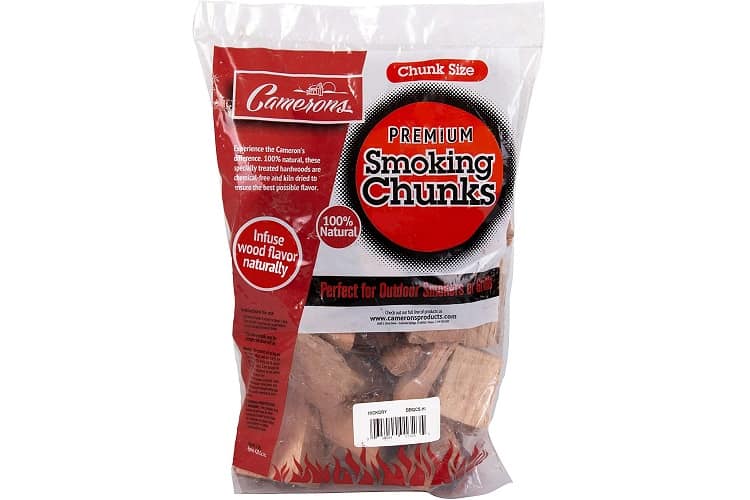 Pecan offers a nutty, sweet, and rich flavor. To balance the flavor, you can combine it with another harder wood. You can use it to smoke briskets, roasts, and ribs. This wood is better suited for short vapors due to its sweet, smoky, and stronger taste.
If you use this wood for a long smoke, you risk getting an invasive taste. If you are looking for a beautiful golden brown turkey, then this pecan wood is the way to go.
The wood is available in bags of approximately 5 pounds containing a uniform size of 3-inch chunks. They come in a strong and sturdy bag that prevents tearing. However, it is not resealable meaning the chunks can get exposed to moisture. Storing them in a cool and dry place is highly recommended.
The price is reasonable considering the number of chunks you receive. However, sometimes they pack wood chips together with the chunks. Fortunately, you can use this as a primary or secondary source of fuel.
Best Meat for Smoking
Pork
Beef
Poultry
Seafood
Salmon
Other Foods You Can Smoke
Pros
Can be used as a primary or secondary fuel source
Reasonably priced
Uniform sized chunks
Great wood specific to brisket
Can be used to smoke cheese and vegetables
Cons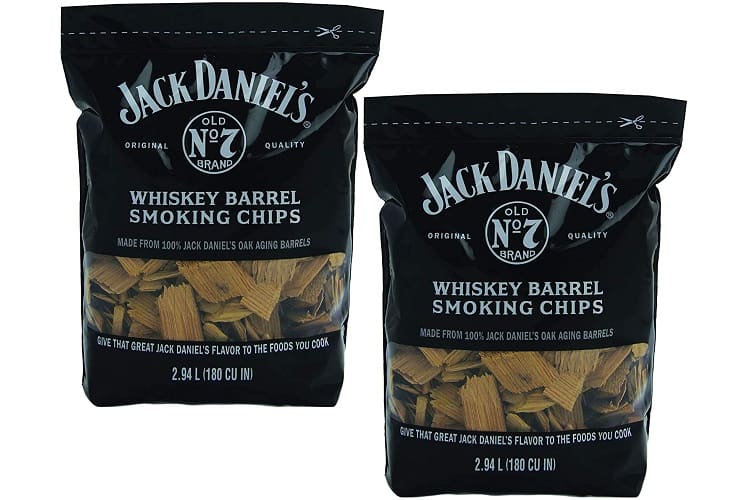 Jack Daniels, the popular Tennessee whiskey is aged in charred white oak barrels. The charring process involves whiskey entering and exiting the wood. This gives it a distinctive taste and color. As a result, some of the whiskey remains in the barrels after they have been emptied.
Jack Daniels barrels smoking chips combine the whiskey with classic oak to develop a bold favor in food cooked in an electric smoker or gas grill. The result is the intense flavor of Jack Daniels combined with the smoky flavor of oak.
The wood is a white oak barrel making it excellent for smoking the majority of foods that can be smoked. The good thing about oak is it offers a balance between smoke and heat density.
The package is available in different sizes ranging from 10 – 80 pounds. One advantage is you can purchase the product in bulk. Cut into 16-inch logs, the wood is ideal if you plan on using it as a primary fuel source.
It will not work well if you plan on using it for wood spice or as a secondary fuel source. The reason is the size of the logs doesn't allow you to use them with woodchips.
Apart from being well packaged and affordable, the wood is protected against moisture. The package ensures the logs are protected against damage during transport. Additionally, it is resealable meaning you don't have to worry about moisture getting into the logs.
Pros
Comes with a sturdy bag
Doesn't allow moisture to get to the logs
You can buy in bulk
Very affordable
Has the additional flavor of Jack Daniels Tennessee Whiskey
Cons
Can't be used as a secondary fuel source
Wood Smoking Brisket Buying Guide
Smoking is the best option for cooking brisket considering its high-fat content. Some woods are just good and they can be anything from Red Oak to Apple. Others can take your smoking brisket adventure to a whole new level.
What Is The Best Wood for Smoking Brisket?
The list of every good wood for smoking a brisket is extensive. Few can highlight the uniqueness of smoking brisket including, but not limited to:
Oak
Any variety of Maple
Hickory
Cherry
Apple
Sweet Vs. Savory
Do you like your meat with a more savory flavor? Or do you prefer it to be more on the sweet side? This is a question that you should answer before you consider buying any wood for smoking brisket. When you answer this question, smoking your brisket will be made easier. Let's look at the differences and how you can ensure you get the best of each world.
When You Want Sweet
The following is a list of sweet woods that can ensure you get a sweet taste to your brisket:
Using fruit hardwoods makes sure you get a slightly fruity taste to the meat. For this reason, avoid using a fruit you don't like when you are smoking your brisket.
Cherry and apple woods are flavors that you may want to use considering their popularity. Don't overlook peach wood even though it is not as popular as the two we just mentioned. It gives a pleasant and unique flavor to your brisket.
Maple is on a different level. There are great types of maple woods you can use to ensure you get the right flavor. The following is a small list of possible varieties you can use:
Boxelder
Silver
Red
Sugar
Remember any variety of maple can add a sweet touch when you use it for smoking. Consider them as some of the best woods for smoking brisket.
The cut of meat makes a difference to the end product when you are smoking. The same case applies to the type of Maple you use. One of the best ways to get the perfect taste is by experimenting with a few different types. This way you can find the perfect taste that suits all your preferences.
For instance, let's say you are adamant about getting a strong sweet flavor because you enjoy sweetmeat. You should go for sugar maple. Its sugar content is 2% higher than the majority of other varieties.
This easily helps develop a nice sweet flavor. Additionally, you can get extra smoke thanks to the added sugary sap. The result is a bonus of a smokier flavor to your brisket.
When You Want Savory
If you lean more towards savory flavors, then consider the following smoking woods as they may be more suitable to your taste:
Any variety of Oak
Mesquite
Hickory
Mesquite tends to be the wood of choice in Texas. This may be due to its distinct robust taste. However, hickory reigns supreme in other places. Both these woods give your BBQ brisket a smoky and tasty flavor. Take note if you don't use them in moderation they can be overpowering.
Oak comes in a variety of species that work well for savory flavors. That said, White oak is the most popular for a brisket with savory flavors. It tends to be a bit harder when compared to other hardwoods. Additionally, it burns longer meaning it is a suitable choice for long cook times.
What About Size?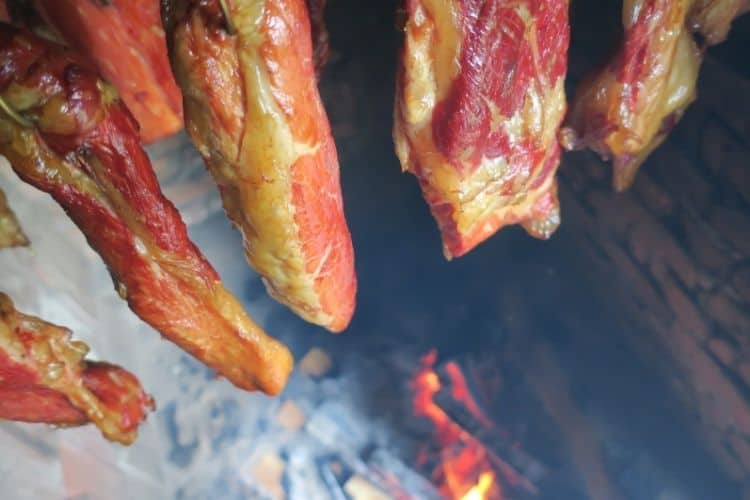 Size equals time from the size of the wood you plan to use to the size of your brisket. Seriously consider this if you are barbecuing or hot smoking a brisket.
Your Meat Size
The cut and size of your brisket play a large role when it comes to barbecuing or smoking a brisket. For example, a 10-pound piece of brisket will cook twice as long as a 5-pound piece of the same brisket. This means there is a dramatic difference in cooking time.
When you consider that it takes about 75 to 90 minutes smoking time per pound of meat, the difference in the size of meat makes a huge difference. With the above example, a 5-pound piece of brisket takes about 6 hours to cook. It means the 10-pound piece of brisket takes about 12 hours to cook.
Keep in mind larger pieces of brisket for smoking can be 15 pounds or more. This means you use more than 18 hours to smoke it. Remember the 18 hours is just cooking time. It does not involve other tasks such as prepping the brisket. These tasks may add an hour or more. Patience is the key when you are smoking a brisket.
Your Meat Grade
The cut and wood have the same impact on the outcome of your brisket just as the USDA grade of the brisket. There are three options usually available in meat stores and other stores that sell brisket. Take note these options vary in quality. They are:
If your budget allows it, go for prime to get the best brisket. Choice is a decent option if prime is beyond your budget. Select is also not a bad choice. However, only consider it if you want to enjoy the meat by itself instead of mixing it into something like chili.
FAQs
Question: Can I Inject Brisket?
Answer: Yes, you can. It is recommended because it enhances your brisket's natural flavor. Additionally, it ensures your brisket doesn't dry out.
Question: Is Mesquite a Good Option for Smoking Brisket?
Answer: Yes, it is. Take note it works well if you are looking for an authentic Texan smoked brisket. Keep in mind the wood burns quickly. As such, it is not recommended for larger cuts of brisket.
Question: Can I Smoke Beef Using Apple Wood?
Answer: The flavor from applewood is fruity and mild subtle sweet. That said, it is good for smoking beef. The downside is the delicateness of applewood. It is delicate to the point it cannot hold up to beef's heavy flavor.
Question: What Kind of Wood is the Best for Beef Brisket?
Answer: Hardwoods are the best option when it comes to smoking beef. The main reason is beef briskets require a long time before you can smoke them properly. This is why you need wood that slow burns. Such woods produce smoke and heat for a long time. Examples of hardwoods you can use to smoke beef brisket include maple and oak.
Bottom Line
Smoking a brisket is not a walk in the park. If you are a beginner, make sure you try out our guide to smoking a brisket above. It will help you decide on the woods you can use. The list of our top picks can be a starting point.
If you feel you can do it without any help, go ahead and use our guide to purchase a great brisket. Always remember the USDA grade plays a major role in the outcome of your brisket. Now go and smoke a brisket that will blow the minds of your colleagues, family members, and/or friends.