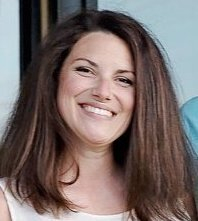 Latest posts by Sarah Caldwell
(see all)
Southside Market opened in 1886, and it's currently the oldest barbeque joint in America that's still in business. Its importance to Texas barbecue can't be disputed and their hot gut sausage is famous. They strive for quality and consistency in all their meat, and while the sausage hasn't changed much since they opened, just about everything else has.
Southside Market is now in its third generation of ownership, but it's facing some unique challenges in terms of what people expect from their barbecue. They want to appeal to new consumers, they also want to hold onto their legacy customers, all while keeping the cost of their meat reasonable.
Honoring the past and remaining relevant is easier to say in the same breath than it is to do, but they're managing, just the same.
Recently, Southside Market switched to a better quality brisket and they've been cooking it longer than they used to because it's not about selling weight anymore. These days, it's about tenderness and flavor.
All About Southside Market and Barbeque
When Southside Market opened in 1886, it only had one location in Elgin. Given its 130-year history, it's changed quite a bit. There are now four locations, the others residing in Bastrop, Austin, and Hutto.
Southside Market is a continually evolving example of why the Texas barbecue you enjoy today is the way it is.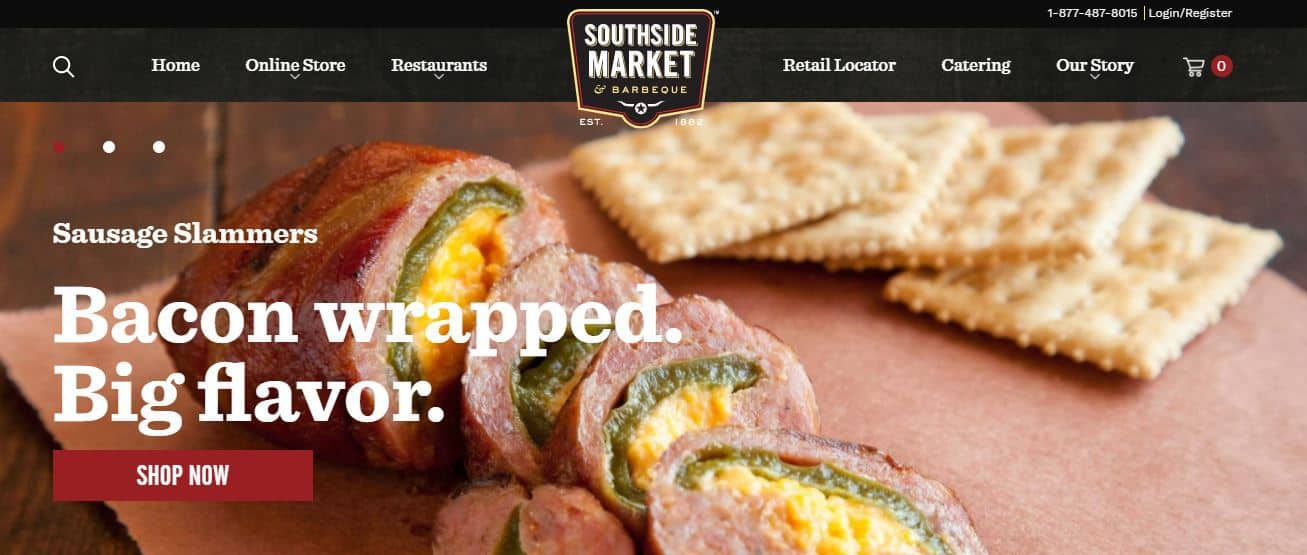 Southside Market started as a local meat market, and the only thing they had on their menu was "hot gut" sausages. They were in operation for more than 80 years before Ernest Bracewell bought them out in 1968, and they still had mostly sausages on the menu.
They had a little beef and a little pork, but their sausage, to this day, is still the best seller. In fact, they make over 2 million pounds of their hot gut sausage every year. Their philosophy is to sell the sausage and stuff that goes well with the sausage.
However, since 1968, they've added brisket, beef steaks, pork steaks, beef ribs, pork ribs, and mutton ribs. The menu wasn't huge, even after adding garnishes like onions, pickles, crackers, and bread. And there weren't any sides.
They served everything on butcher paper by the pound and they had one sauce – their bottled hot sauce. Ernest Bracewell even changed this recipe. The original sauce was hot but had very little taste. Instead, he began using a mild red pepper and combining it with finely sifted cracked black pepper. It intensified the flavor while still bringing the heat.
Up until the 1980s, the sauce was just vinegar, pickle juice, and pepper. Thick, tomato-based barbecue sauce didn't exist until later.
In 1992, Southside Market moved to a new building and they began to modernize their furnishings and their menu. They added side items like beans and potato salad as well as iced tea. Later, they added sliced turkey, smoked chicken, and a dessert menu.
Even the sausage evolved from mixing spices by eye and throwing in any meat that was about to expire. The USDA-inspected facility had to streamline their sausage production, which meant they could now package their hot gut sausage for the grocery store.
They added new sausage varieties and created new recipes. They get more shelf space by offering more options, and when beef prices went up in the early 2000s, they were able to sustain themselves by offering pork sausage and a pork/beef mix.
The most recent change is the upgrade in beef quality. They use 1855 brand beef, which comprises the upper ⅔ of Choice or Prime grade beef, resulting in juicier, more tender brisket slices than ever before.
That means they have to charge more for the same menu items, which doesn't sit well with long-time customers, but it also doesn't make Southside much of a profit either. In fact, their primary concern is quality.
Meat Quality and Selection
On any given day, there are at least 10 meats on the menu from which you can choose, but sausage is still the most popular. It's juicy, so some people choose to order it dry, which means it's been drained of excess fat and spends just a few extra minutes on the grill.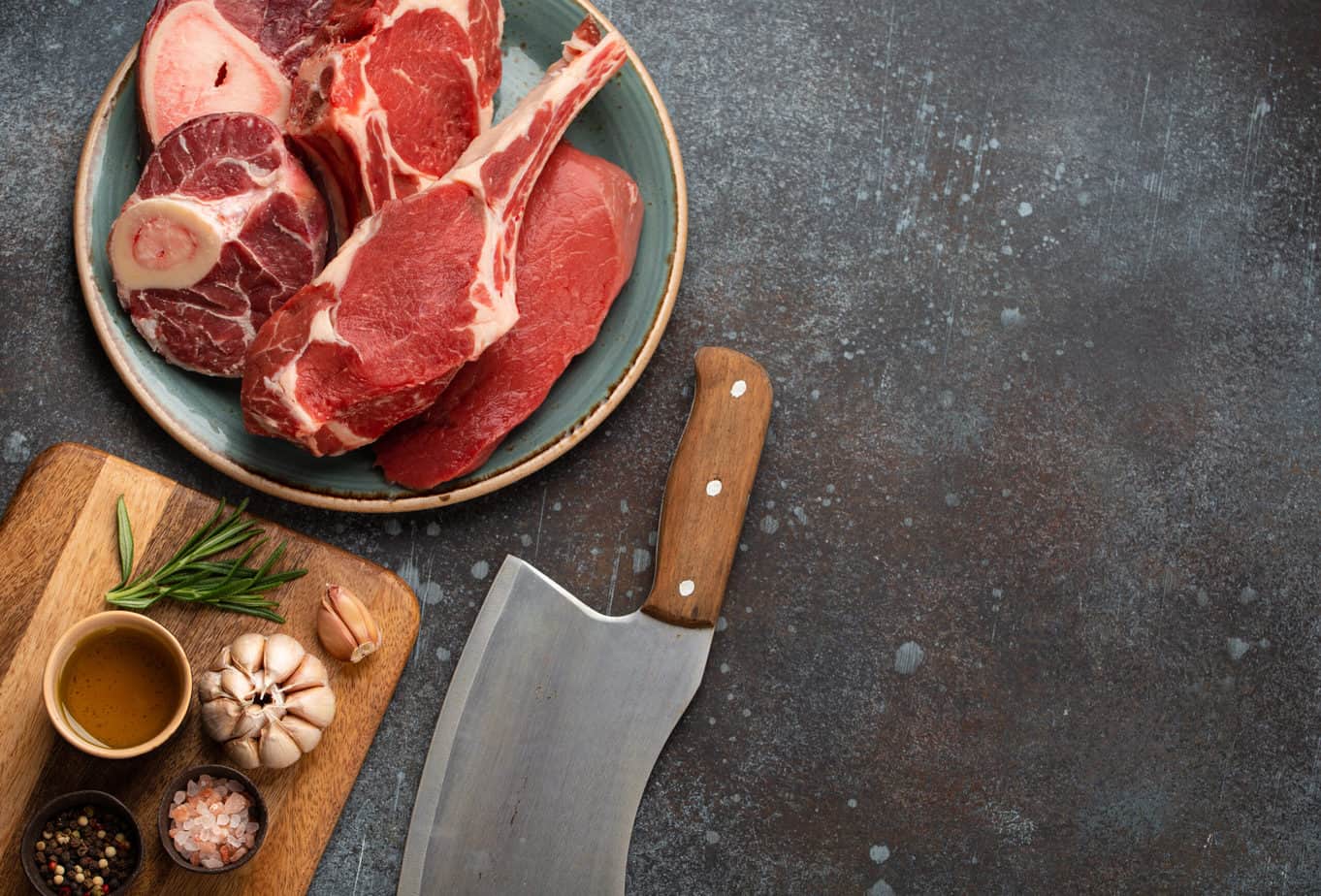 It's cooked flat on the grate inside a tile-lined smoker after being smoked. They're not even finished alongside the ribs and brisket. They're given their own bit of attention, making the casing more brown while keeping the inside perfect.
Either way, you order it, you'll enjoy the intense flavor, and you can add the hot gut sauce on yourself at the table.
Every day offers a different smoked meat special, so you'll have to pay attention to the offerings if you're dining in, but you can visit their online shop and order for delivery as well.
Everything is smoked beyond tender with great flavor. Your options include smoked beef brisket, sausage, pork ribs, smoked turkey, pork steaks, smoked chicken, baby back ribs, beef jerky, sausage links, and sausage slammers.
You can also purchase gift sets, sauces, seasonings, merch, and gift cards. If you need a lot of meat, you can also order many items in bulk.
Sausage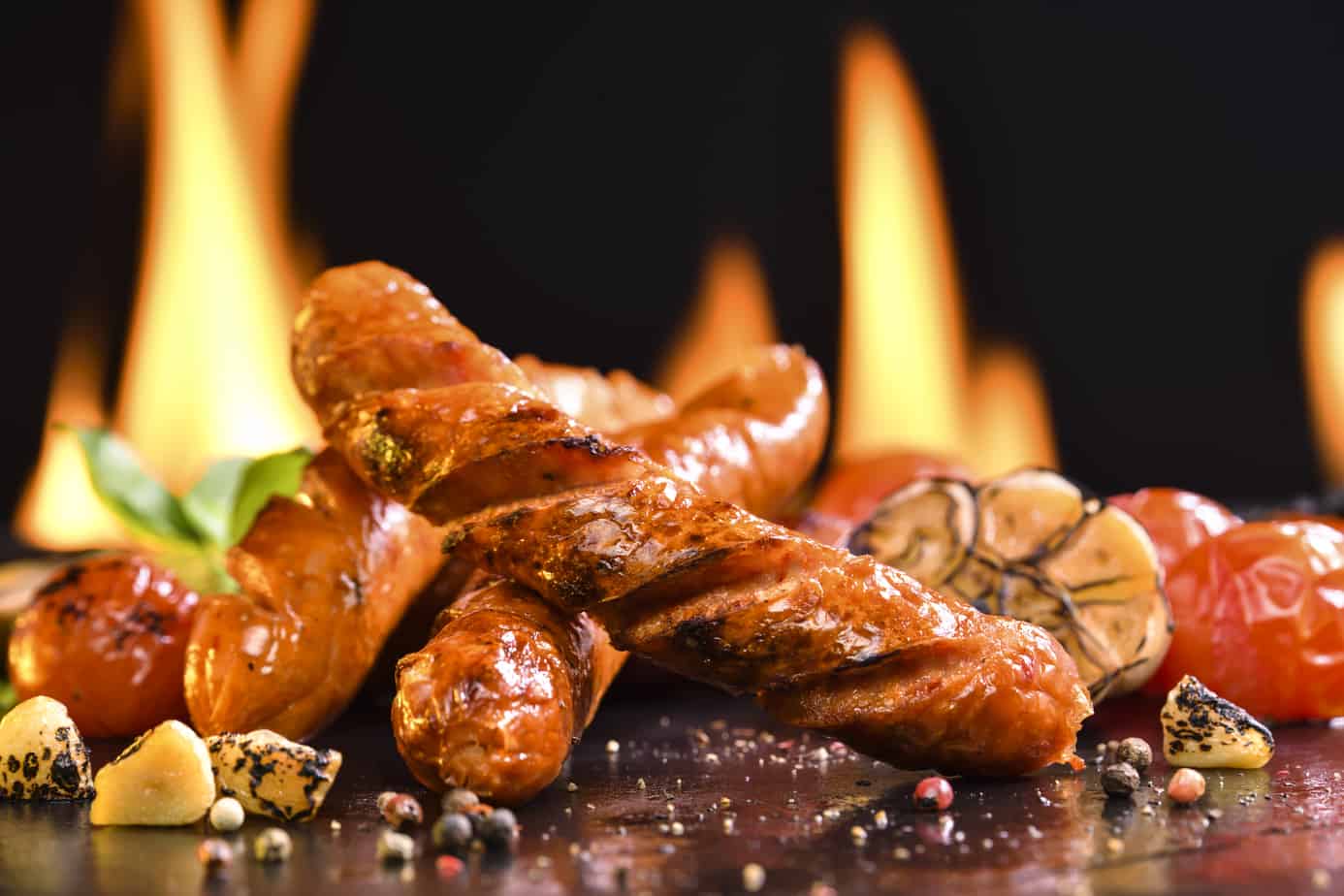 If you want to order what Southside is famous for, you have plenty of options. Original and hot beef sausage is the most popular option, but you can also get jalapeno cheddar, garlic, and country style.
They also have Polish sausage, summer sausage (in regular and jalapeno flavors), and sausage links.
You can order nearly every sausage flavor in bulk, as well as the sausage slammers.
Smoked meats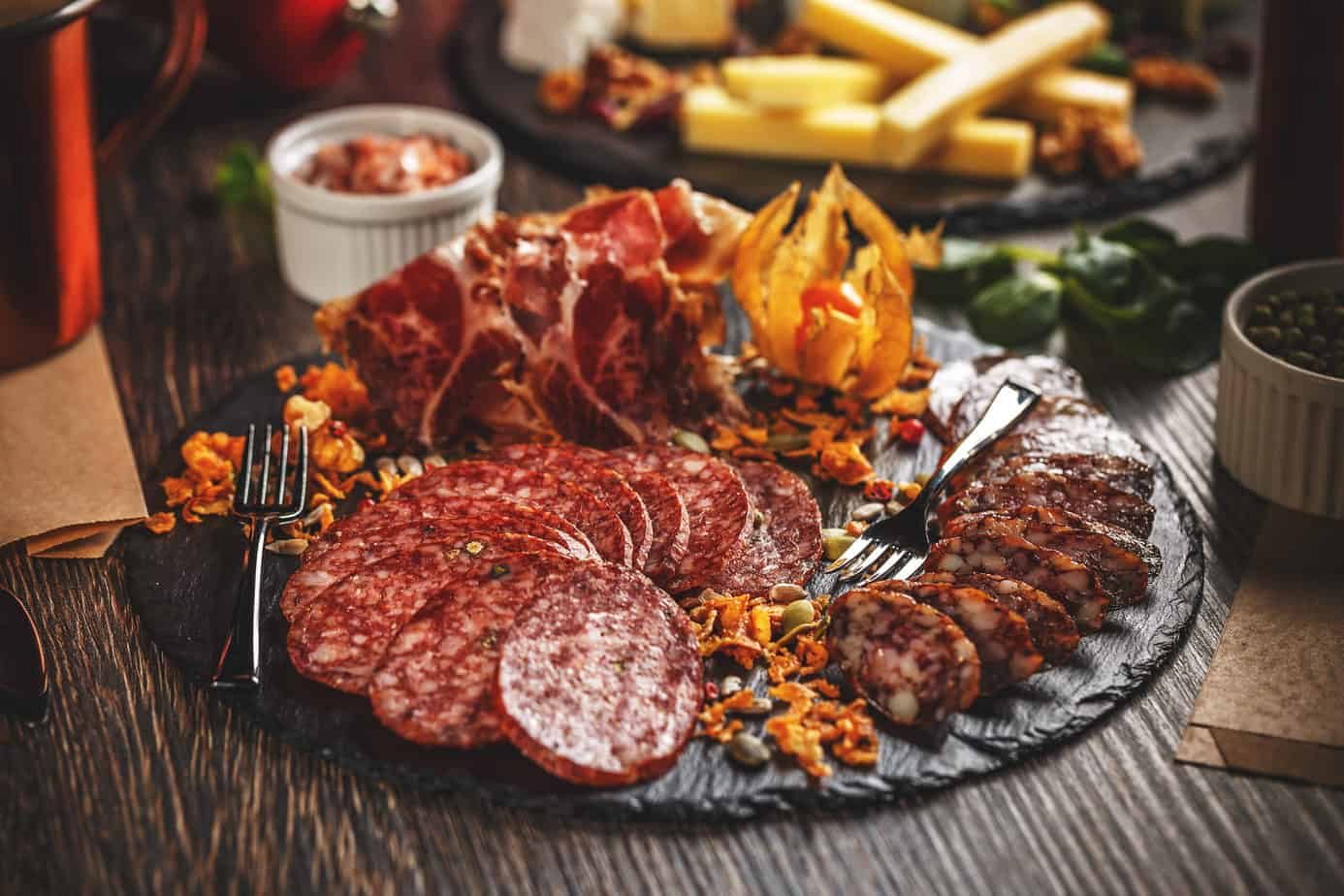 Smoked meats include a whole or half-smoked brisket, whole smoked turkey, smoked turkey breast, smoked chicken halves, baby back ribs, pork ribs, pork steaks, smoked peppered beef jerky, dried beef sausage sticks, and dried beef sausage rings.
Everything is smoked to perfection without regard for how much weight might be lost due to the process.
Shipping
The website is user-friendly enough and the food looks delicious, but ordering can be cumbersome, depending on what you order. If you're ordering a half brisket, simply toss it in the cart.
If you're looking at some smaller items, there's an order minimum. Now, I'm not opposed to ordering at least 4 packages of sausage slammers, because I'll gobble them up. But not everyone wants that many of the same things, and you can't mix and match.
Southside Market ships via FedEx, so shipping charges are associated with your order, but how much will depend on where you live.
Also dependent on what you or is how your items are packaged. Southside Market doesn't offer a lot of information on the materials they use to ship or their sustainable practices. However, prepackaged items like cured sausage won't need to be preserved for the ride.
Alternatives to Southside Market and Barbeque
Southside Market isn't the only meat delivery service, and it's certainly not the biggest. If you're looking for excellent sausage flavor and variety, this is definitely the place to come. However, if you are looking for other meats, it may not be your best option. Here are some of the best alternatives.
This barbecue delivery service offers Kansas City-style barbecue, which is some of the best barbecues in the country. Thick sauces, both sweet and spicy, are available so you can smother your smoked meats, but their meats are perfect plain, too.
Bestsellers include ribs, burnt ends, brisket, and pulled pork, but there are plenty of other options. They have sausage, chicken, prepackaged samplers of all kinds, sides, and desserts. My personal favorite is the Z-man, topped with your choice of meat, melty cheese, and an onion ring.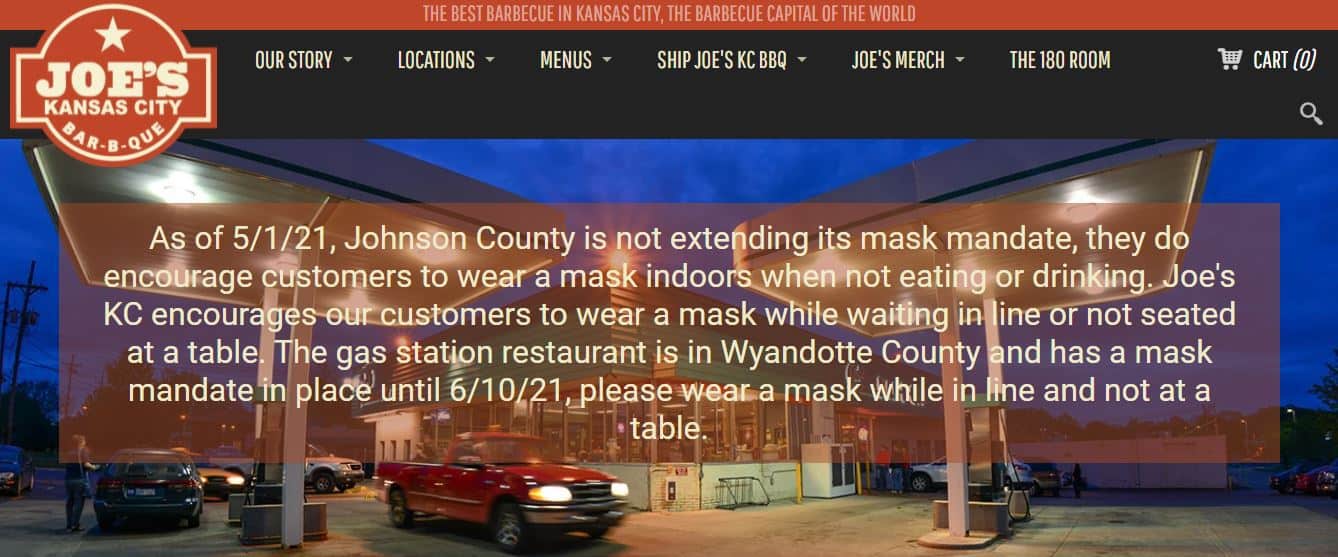 Joe's KC is a Kansas City favorite and one of the best representations of Midwest barbecue at its finest.
The King family has owned and operated King's BBQ in North Carolina since 1936. They'll ship their juicy meats along with some tangy sauce, a secret family recipe, anywhere in the United States.
If you enjoy the vinegar-based barbecue sauce that North Carolina is famous for, you can get it here with hand-chopped pork, ribs, and other smoked meats. You can also order sides like mac and cheese, collards, hushpuppies, potato salad, coleslaw, and black-eyed peas.
Don't forget to round it all out with desserts like apple pie or chocolate chip pie. You can also order King's breading if you want to do up some fried chicken of your own.
Memphis-style barbecue has made a name for itself as well, and you can order Corky's pulled pork, chicken, ribs, or beef to your door because they ship everything via FedEx. It's a local chain, so if you're in the area, you can dine in, but if you want to try it, you don't have to pay for a flight.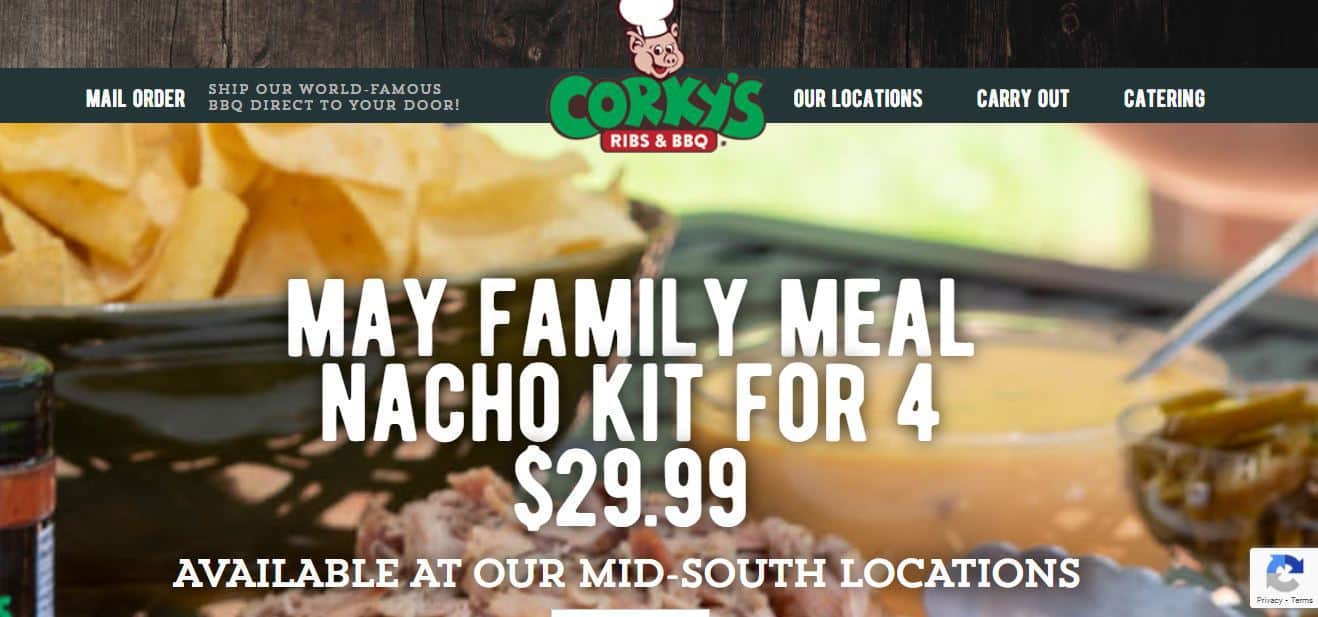 They also sell seasonings and sauces, so you can make your own meat and still get Corky's experience. Their meats have won awards, so Memphis barbecue lovers will not be disappointed here.
You can also order sides and desserts to make it a complete meal for even the largest of groups.
If you're a tried and true Texas barbecue fan, then maybe these other alternatives haven't interested you thus far. But Black's Barbecue probably will. It's the oldest family-run barbecue joint in Texas. Four generations of Blacks have operated this place.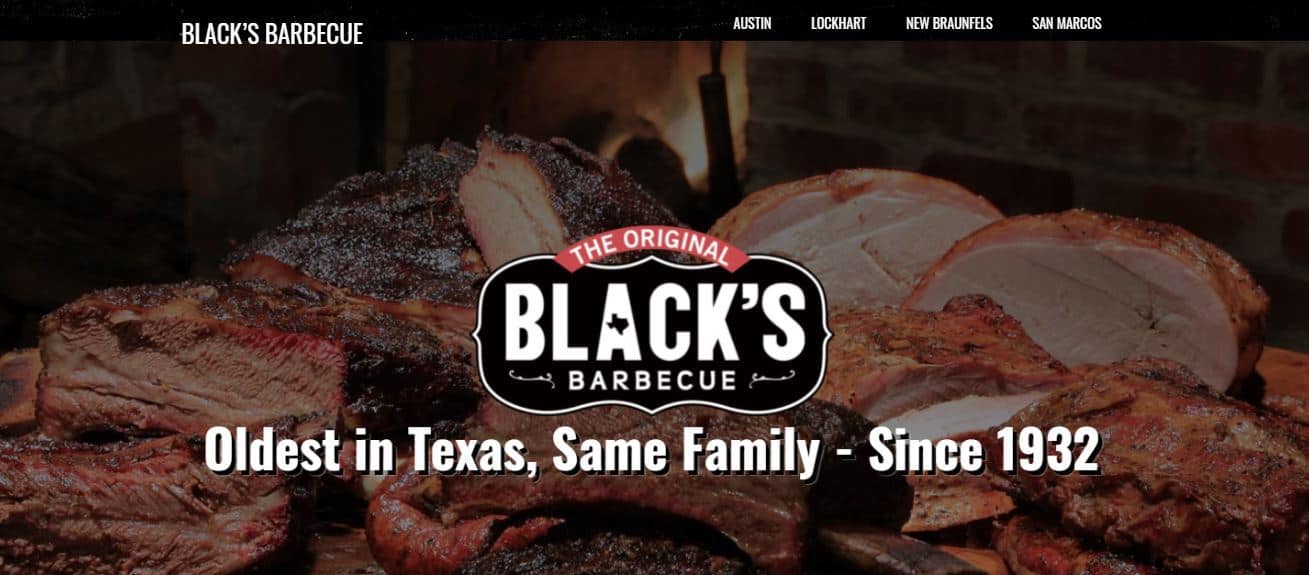 It's grown to include several different locations plus an online retailer that will ship all across the country. You can get barbecue bundles of all of your favorites, like Angus beef brisket, housemade smoked sausages in all kinds of flavors, and pork baby back ribs.
In addition to meat, you can order sauces and rubs, merch, samplers, and bundles.
FAQ
For those who crave barbecue delivery from their favorite dive, there are quite a few options, but no two are the same. That makes it harder to decide. These frequently asked questions should help.
Question: Who makes the best sausage in Texas?
Answer: There's no disputing that Southside Market has some of the best sausage in Texas, as well as the most variety. Not only can you get their sausage in the restaurant, but you can find it at the grocery store and you can order it online.

However, there are other options if you want to try sausage from a variety of places. Opa's Smoked Meats, Chappell Hill Sausage Company, New Braunfels Smokehouse, Snow's BBQ, Salt Lick BBQ, and Kreuz Market all have excellent sausage as well.
Question: What's the oldest BBQ place in Texas?
Answer: Without a doubt, Southside Market is the oldest barbecue restaurant still in operation. They opened in 1882 and are still going strong. However, the oldest barbecue restaurant owned by a single family is Black's. Since 1936, they've been owned and operated by the same family and are now in their fourth generation.
Question: What is the BBQ capital of the world?
Answer: If you're keen to try the most famous barbecue (or barbeque, or Bar-B-Que, or BBQ, etc.) in the world, look no further than Kansas City. Barbecue is Kansas City's signature cuisine and it attracts people from all over the world.

Kansas City also has the most barbecue joints per capita than any other city. Here are just a few of the local favorites:
– Joe's KC Bar-B-Que
– Q39
– Arthur Bryant's Barbeque
– Jack Stack BBQ
– Rosedale Bar-B-Q
– Gates BBQ
– Harp Barbecue
– Zarda BBQ
– Slap's BBQ
– LC's Bar-B-Q
– Hawg Jaw Que & Brew
– Danny Edwards Blvd BBQ
– Smokin' Guns BBQ
– Big T's Bar B Q
– Char Bar
– Jones Bar-B-Q
– Bates City BBQ

Believe it or not, there are a whole lot more. Some are old and some are new, but they all stick pretty closely to the Kansas City barbecue tradition. Oh, and there are also more barbecue merchandise stores than you can count, where you can get sauces, rubs, and supplies to make your own brand of barbecue.
Question: What is the difference between Texas BBQ and Kansas City BBQ?
Answer: While Texas barbecue is famous for being smoked low and slow using dry rubs to create a tender and flavorful cut, Kansas City barbecue is famous for juicy meats with tons of melt-in-your-mouth flavor and thick molasses-based sauces.

While Texas typically serves barbecue sauce on the side, you'll find a healthy mix of those in Kansas City who do the same, and others that mix it in with the meat before serving. You'll also find that most restaurants in Kansas City offer at least 2 different kinds of sauces, if not more.
Final Thoughts
Southside Market is the oldest barbecue place in Texas, so it's well worth a visit, especially if you want to try their famous sausage. Their meat is delicious and they offer up the best quality, cooked just right.
While Southside is delicious and history-rich, you'll also find a whole host of other local dives that also serve up quality daily, so make sure you shop around after you've given Southside a try.